One day in Munich, you say? Can it really be done?
I mean Munich is not exactly a small city. And there's so much to do in the city of "art and beer." Nonetheless, a single day may be all the time you can allot, if you've got plans to tour Bavaria or cruise down the Danube River.
I've done 24 hours in Munich several times and know it can be done. Full disclosure: I was just there again for 3 days and that's certainly more doable.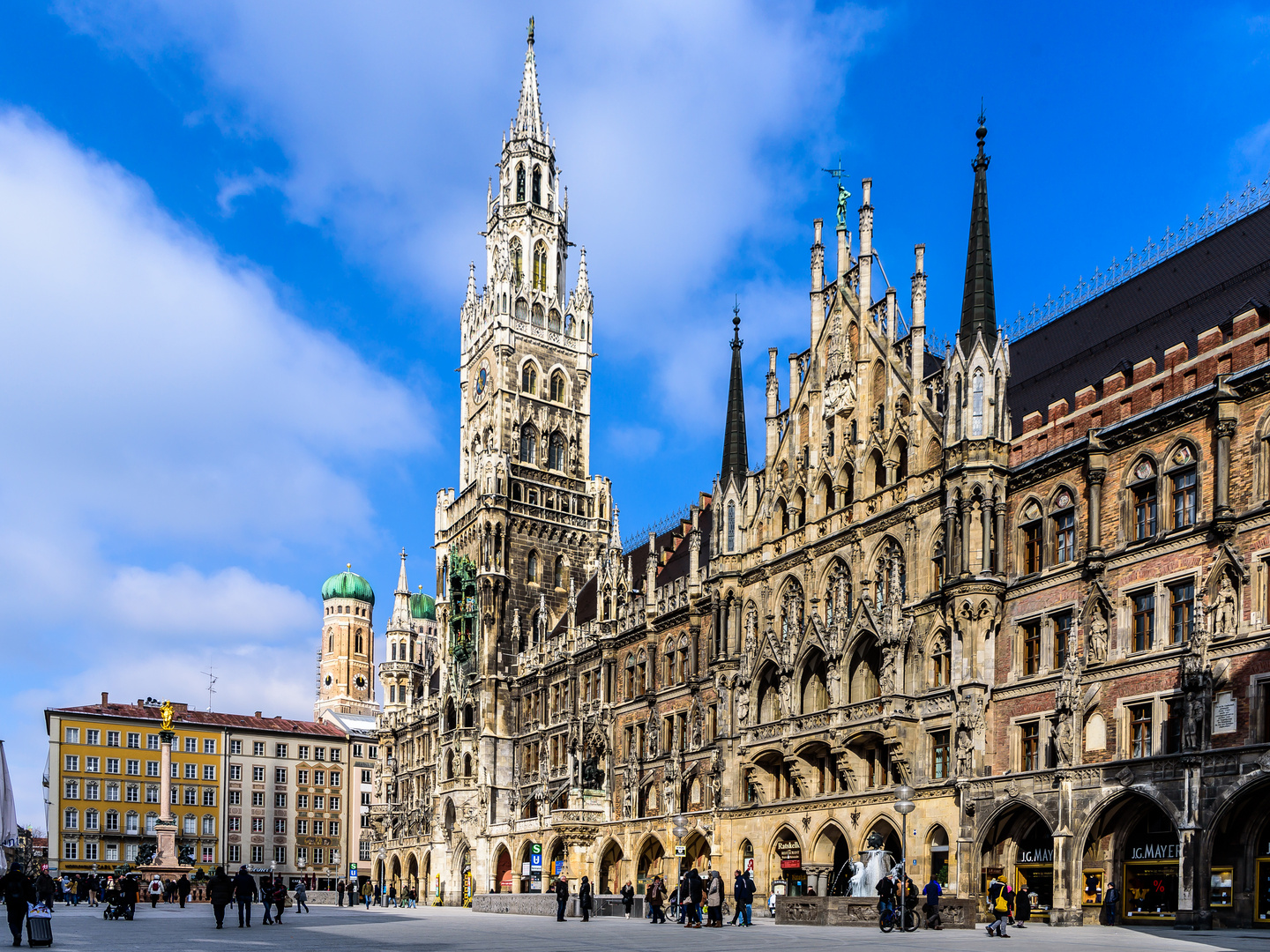 how to spend 1 day in Munich, the perfect 24 hour itineraryhow to spend 1 day in Munich, the perfect 24 hour itinerary
But chop chop, prepare for a busy day. Here is a 24 hour itinerary for Munich that will kick your butt and give you a whirlwind tour of the great European city. You'll explore all the best things to do and see in Munich — the city's must see attractions, historic landmarks, and amazing museums.
If you have more time in the city, I also have a 4 day itinerary for Munich.
A Short History of Munich
But first! A short history of this famous Bavarian city. Munich is located in southern Germany, two hours north of the Austrian border.
To most people, Munich is synonymous with Oktoberfest and beer gardens. But its medieval German name, München, actually stands for "Home of the Monks."
Drawn by proximity to Catholic Italy, Benedictine monks settled in what is now Munich in the 8th century. For centuries, the monks conducted much of the trade activity in Munich and effectively governed. But in 1255, Munich passed into the hands of the House of Wittelsbach, who would rule until 1918.
Under the Wittelsbachs, Munich expanded. The Wittelsbachs built magnificent palaces. Mad King Ludwig went on a frenzy of castle building, including constructing the world famous Neuschwanstein Castle. Munich sported monumental architecture and wide Italianate boulevards.
But Munich suffered during both world wars, and its chocolate box scenery was leavened with darkness. During WWI, the city was practically starved to death. Afterward, the city saw the rise of Hitler and the Nazi party. During WWII, Munich was heavily bombed and largely destroyed.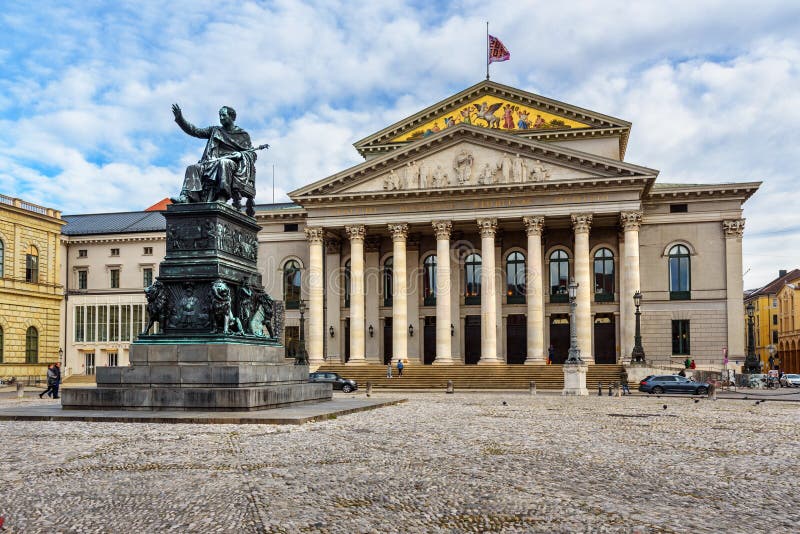 After WWII, Munich was painstakingly reconstructed. Developers preserved Munich's original street plan and re-created its medieval steeples, Neo-Gothic facades, and Neo-Classical buildings. They created Europe's first pedestrian zone at Kaufingerstrasse and Neuhauser Strasse.
Munich transformed itself into both a cultural and technological powerhouse — an elegant and cosmopolitan big city with a small town feel.
Today, in Munich, well-heeled power dressers mix with lederhosen clad beer drinkers. Munich's been nicknamed the "City of Art and Beer," "Millionendorf" (village of a million people), and "Toytown."
How To Spend One Perfect Day in Munich
But back to our quickie tour of the elegant city. Here's my itinerary for how to spend 24 hours in Munich. With only 1 day in Munich, begin by heading straight to the famed Marienplatz.
1. Marienplatz and the Neues Rathaus, Munich's Iconic Town Hall
Marienplatz has been a popular meeting place and hub for Munich since the 12th century. The centerpiece of the grand square is the majestic city hall, named the Neues Rathaus.
Its gaudy Gothic facade is festooned with gargoyles, statues, and, most often, bright red flowers. You can take an elevator 85 meters to the top for views. Just stop in at the Tourist Office in the building and purchase your 4 euro ticket.
The Glockenspiel sounds at 11am, noon, and 5 pm. If you're hungry and want to watch the performance, settle in at Cafe Glockenspiel. For 12 minutes, motorized figures dance, joust, and twirl around the inside of the tower.
2. St. Peters Church for the Best View
If you want an amazing view of the Rathaus and Marienplatz, you've got to hike up the tower in St. Peters Church, the oldest church in town. The church itself is nothing special, but the 360 views at the top can't be beat.
But, be forewarned, it's a cramped and steep experience and there's no room to move at the top. You'll shuffle inch by inch along the narrow terrace.
3. Wander Around Munich's Old Town
Nothing beats wandering around Munich's Altstadt or historic old town. You can't miss the massive Munich Residenz, the city palace of the Wittlesbach dynasty, on Max-Joseph Platz. While much of it was destroyed during WWII, it's been meticulously restored over the years to its former glory.
If you don't want to tour the interior of the Residenz in your abbreviated 24 hour blitz, at least walk around and admire the facades. But it's possible to whiz through in an hour or so, to get a sense for how the royals lived.
And the Residenz is one of the only palaces in Germany where you can actually take photos! Here's my complete guide to the Munich Residenz.
If your heart pines for more Wittelsbach architecture, you can take a 20 minute tram ride from the city center to Nymphenburg Palace. The palace was the swishy summer home of the Wittelsbach dynasty. It boasts a grand Stone Hall, a Gallery of Beauties, and captivating garden follies. If not, carry on with your tour of the old town.
Max-Joseph Platz is also where you'll find Munich's National Theater. It's a photogenic spot, with its dashing Neo-Classical Facade.
If shopping is on your agenda, head to Maximilianstraße for the swanky brands. At the end of the street is the Maximilianeum, home to Bavaria's state parliament. If you'd like your shopping more affordable, head to Kaufingerstrasse.
4. Munich's Iconic Churches
As you're strolling through old town, you can take in some of Munich's iconic churches, which are mostly clustered together.
The green onion domes of the Frauenkirche are a symbol of Munich and important landmark. The church was heavily damaged in WWII, but lovingly restored over 50 years.
A quirky feature of the Frauenkirche is the "Devil's Footprint" inside. Legend holds that a devil funded the church's construction.
He handed over the requisite dollars on the condition that the church be an ode to darkness. Upon touring the finished church, the devil allegedly spied a window and, in a snit, stamped his foot on a tile. Or so they say …
The mustard yellow church in Munich is the Theatinerkirche, commanding a place of respect on the impressive Odeonsplatz. It's a divisive building apparently, or so I've been told. But I approve of color in buildings, so liked it. It has a pristine white interior with beautiful ceilings.
Another beauty is the Asamkirche, a tiny Baroque masterpiece. Built in 1746, it's a treasure trove inside. Every inch of the interior is covered in gold and marble.
If you're a fan of Mad King Ludwig II and his romantic castles are on your Bavaria itinerary, stop in at 16th century St. Michael's Church (the exterior is currently under renovation) to pay your respects.
It's a damp crypt and modest tomb. But it's typically swathed in flowers in appreciation of the poet-architect king.
And if you're planning a visit to Bavaria, I have the perfect 10 day itinerary. Along with some essential tips for visiting Germany, which has some quirky customs of which you should be aware.
5. Odeonsplatz
End your stroll around Altstadt at the Odeonsplatz. Dating from the 19th century, it is still largely unchanged. The focal point of the square is the Feldherrnhalle, a covered exterior gallery copied from the famous Loggia dei Lanzi in Florence. Nowadays, it's the site of festivals and beer drinking.
Historically, it's also important. It was the site of the famous 1923 Beer Hall Putsch, Hitler's failed coup d'etat. Hitler wound up imprisoned and wrote Mein Kampf in jail. Later, the loggia was the site of Nazi rallies.
6. Viktualienmarkt: the Perfect Spot For An Alfresco Lunch
It's lunchtime. So wander over to Viktualienmarkt for some gourmet sustenance. It's Munich's outdoor food market, crammed to the gills with produce, prepared food to go, and a bustling beer garden.
Victualienmarkt also makes an ideal place to buy German souvenirs. Pro tip: If you buy something to eat, you can actually bring it right into the beer garden.
7. Munich's Vaunted Museums
Munich has some absolutely world class museums. They're honestly a good reason to stick around longer than 24 hours. And the museums are all clustered together in the Kunstareal or museum district. With one day in Munich, you should stick with just one of the many museums.
Munich's most touted museum is the Alte Pinakothek. There, you'll find a couple rare Leonardo da Vinci paintings, Albrecht Durer's mysterious Self Portrait, and other old master treasures.
I also liked the Pinakothek der Moderne for cutting edge modern art. The Neue Pinakothek showcases wondrous modern art. It starts where the Alte Pinakothek leaves off, displaying works by art by Degas, Cézanne, and Monet.
The Neue Pinakothek is currently closed for structural renovations. But an exhibit of its best pieces is on display in the Alte Pinakothek.
If you're a fan of sculpture, head to the Glyptotek Museum. The Glyptothek owes its existence, like so many other lovely things in Bavaria, to Mad King Ludwig II, who envisioned Munich as a "German Athens." Each gallery houses works from different time periods, illustrating the evolution of sculpture over the centuries.
8. Hofgarten and the Englischer Garden
Located behind the Munich Residenz is an opulent Italian Renaissance garden you'd expect from royals, the Hofgarten. It's a public garden and so is free to access. The Diana Temple in the center is a 12 sided gazebo, and was a filming location for The Three Musketeers movie in 2011.
From the Hofgarten cross the street to the Haus der Kunst, an art gallery and building that was an early example of Nazi architecture. Right nearby, you'll find river surfers in the Englischer Garden. They surf on a standing wave, the Eisbach Wave, no matter what the weather conditions are. It was in the 50s when I witnessed their stunts.
The English Garden is a truly massive park, bigger even than Central Park in New York City. You can't really tour it fully in your 24 hours.
Here's the abbreviated version. If you're there in the summer, aside from the surfers, you'll likely see nude sun bathers. The Chinese Tower Beer Garden is a popular hangout in the garden. If you'd like a more local vibe, head to the nearby Seehaus beer garden.
If you want to end your quickie park visit with a sunset, climb Olyberg, a large hill that overlooks the park. it has a nice vantage point over the city. Alternatively, the Olympic Tower also has an epic view.
9. Dinner Time
Head back to the old town. You've got oodles of dining options. If you want some traditional bavarian food, try Augustiner Klosterwirt, near the Frauenkirche, or Bratwurstherzl. If you must try Munich's pork knuckle, stop in at Haxnbauer.
Munich is also known for its Italian food scene, a scene of which I wholly approve. On my last visit, on a Friday night, I had dinner at Limoni, on a quieter street in a trendy neighborhood. And it was quite divine. Another good Italian option is Guido al Duomo. You'll need reservations at both.
10. Beer Gardens: the Classic Munich Experience
After your highbrow day of art and culture ends, you should — like most good Germans — retreat to a beer hall. Munich's most iconic beer garden is, of course, the Hofbrahaus. Serving beer since the early 1800s, it's now mostly serving beer to tourists.
But it's an iconic place, and was home to the likes of Mozart. It was also where Hitler gave his first speech to the Nazi party. Waiters dressed in Lederhosen serve massive beer steins to hordes of people, while a band plays drinking songs.
If you want to get a little more off the beaten beer garden path, check out this list of alternatives.
By: thegeographicalcure