Amsterdam is a unique city that can't be compared to any other place in the world. And if you're traveling here, one unique way to explore the city is by taking an Amsterdam canal cruise.
With a boat tour, you'll experience its captivating history, see the stunning Amsterdam Central Station from the canal, and even see the Amsterdam Light Festival.
In this complete guide, I'll guide you through the 10 best Amsterdam boat tours you can take. From a canal tour that includes a ticket to the Heineken Experience to a canal cruise with snacks and the best Amsterdam canals, I got you covered.
Let's get started.
OVERVIEW – The 3 BEST Canal Cruises in Amsterdam
Taking one canal cruise in Amsterdam offers up a unique experience like no other. And if you're looking for a quick trip to book, here are the 3 best ones to consider.
10 Top-Rated Canal Cruises in Amsterdam
City Canal Cruise with Unlimited Drinks
Cruise through Amsterdam's enchanting canals on a boat suitable for all types of weather conditions, which is a plus in the Netherlands. Kick back with a cool drink in hand as you sail past some of the city's most iconic monuments, memorials, and bridges.
Get to know more about Amsterdam and its history from your skipper while heading to well-trodden locations such as the Prinsengracht and Amsterdam Central Station.
Discover hidden gems and learn how the Amstel River gives birth to Dutch beer – a local delicacy that you should try on your Amsterdam itinerary!
In short, you'll experience Amsterdam like a true local – embark on this tour and revel in all this beautiful city has to offer!
Plus, you have unlimited drinks onboard, exactly what you need for a day out with friends.
Amsterdam: Evening Canal Cruise
Visit one of the most captivating places in the world and experience Amsterdam in a unique way with an evening canal cruise. Discover the thousands of sparkling lights that line the canals and bridges, offering an enthralling atmosphere for viewers and instagrammers.
The 75-minute tour offers audio commentary in 19 languages and complimentary earphones to ensure you take in as much Dutch culture as possible. How amazing is that?
As you feast your eyes on the beautiful national monuments that are illuminated by moonlight, soak up stunning views from the peacefulness of the river.
As a side note: If you're traveling in the wintertime, then you'll see all the Christmas lights in every corner, which definitely adds a layer of uniqueness!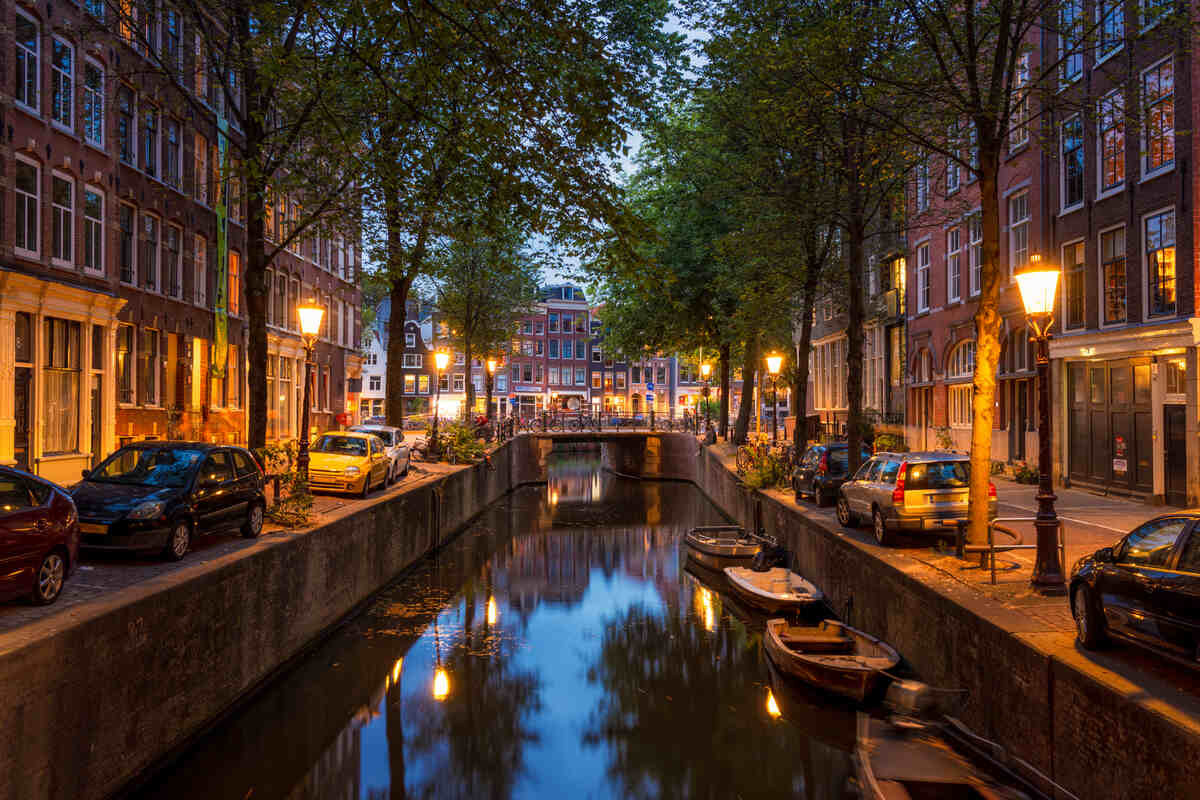 Canal Cruise and Entrance to Xtracold Icebar
Looking for an unforgettable experience during your stay in Amsterdam? Then this one's for you: a canal cruise tour combined with an entrance ticket to the renowned Xtracold Icebar.
From the comfort of a luxury glass-topped canal boat, sail past old merchant houses and gorgeous houseboats as you explore Amsterdam canals' unique beauty.
While a guide isn't included in this canal tour, an audio guide is available, and you can listen to the Dutch capital's history as well as some funny anecdotes.
This is the tour I personally did, and I really enjoyed it, especially the Xtracold Icebar after that!
After visiting Amsterdam on its canals, make your way to the Icebar where everything is crafted from ice, even the glasses – an experience you'll never forget!
It's worth noting that, with this tour, you'll save money as both tour and tickets would cost you much more if bought separately. So get yours today; these sell out super fast!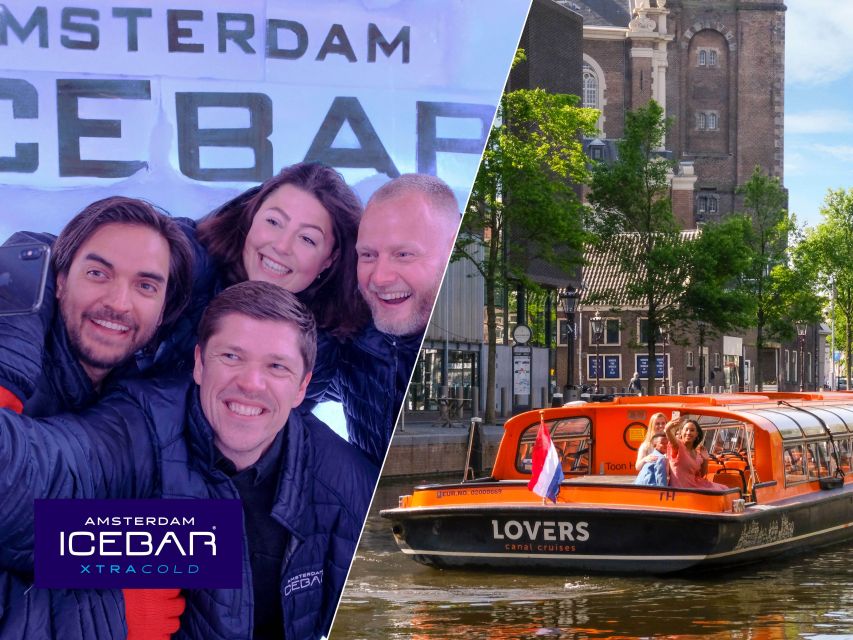 Classic Boat Cruise with Cheese & Wine
Cruise through the historical canals of Amsterdam and discover a captivating past while enjoying some delicious Dutch cheese, wine, and other drinks!
With an experienced skipper as your guide, get ready to explore renowned sites like the Red Light District and Anne Frank House.
Capture stunning shots of landmarks such as Skinny Bridge or Old Harbor with its prestigious Gold Bend neighborhoods in the background. All without leaving behind any tasty souvenirs – except for memories that will last you a lifetime!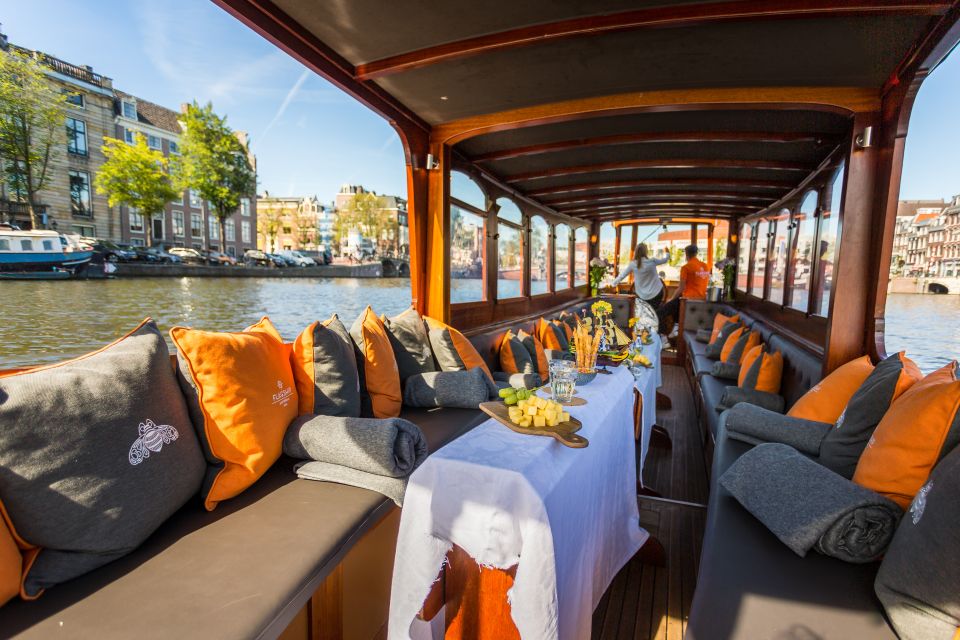 Amsterdam: Pizza Cruise with Drinks
If you're after a unique tour that not only combines history but also fun, then stop here – this is the cruise for you!
On this boat tour, you'll get to cruise along the canals and taste your favorite pizza aboard. The selection of 7 pizzas will satisfy even the pickiest eaters. And it's served fresh from the kitchen to your table.
Did I mention that beer, soft drinks, and desserts are included?
Whether you're enjoying Amsterdam for the first time or on a return visit, this cruise experience is sure to be one of your highlights. I highly recommend it for couples and friends.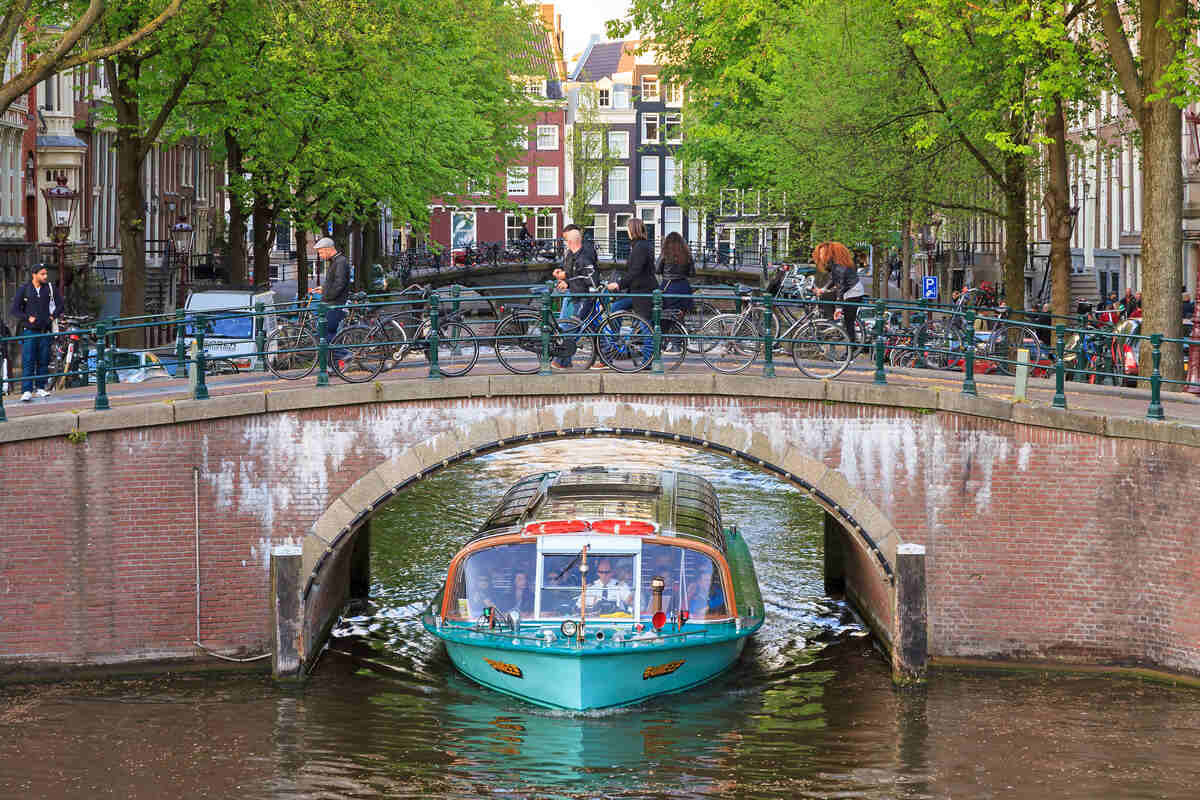 City Canal Cruise and Heineken Experience Ticket
Seeing the Dutch capital is incomparable to anything else, and this is the tour that'll prove it. On this 75-minute canal cruise with a beer included, see the city from the canals with an audio guide that will cover everything you should know about history.
After the tour, enjoy an exclusive skip-the-line entry ticket to the iconic Heineken Experience. Inside, get 2 complimentary beers as you see the brewing process, including an up-close look at how produce it.
Save time and money with a combined cruise and ticket. This is a truly unique experience that puts Amsterdam's beauty and fun on full display.
Last but not least, during the summer, you'll get a semi-open boat tour, which is great value for enjoying Amsterdam's lovely weather!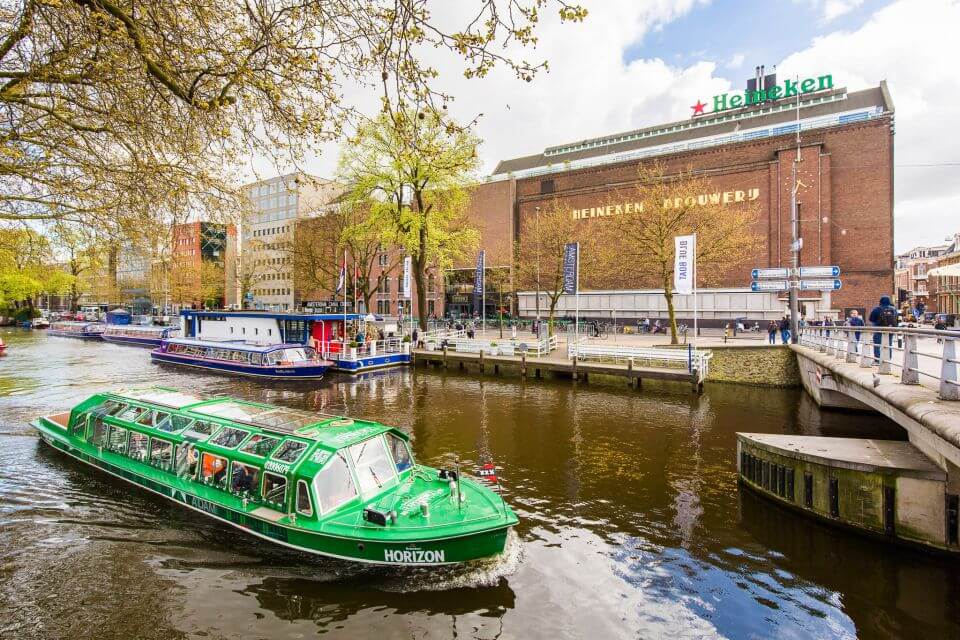 The Bulldog Smoke-Friendly Cruise with 3 Drinks
Amsterdam is known for its museums, art, and history – and we can all agree on that. But one thing Amsterdam is also famous for is its fine herb. And you'll get the experience first-hand on this boat tour.
Embark on an unforgettable Amsterdam experience with the Bulldog 75-minute Smoke-Friendly boat tour. Enjoy a relaxing time taking in the sights of Amsterdam's famous canals, away from the hustle and bustle of street life.
In addition, admire views of a range of Amsterdam's traditional houseboats and bridges as you sip three complimentary drinks. All in all, it's a fantastic tour for smokers, and it will become the highlight of your trip in the summer.
That being said, the boat is open, so I don't recommend booking this cruise in the wintertime.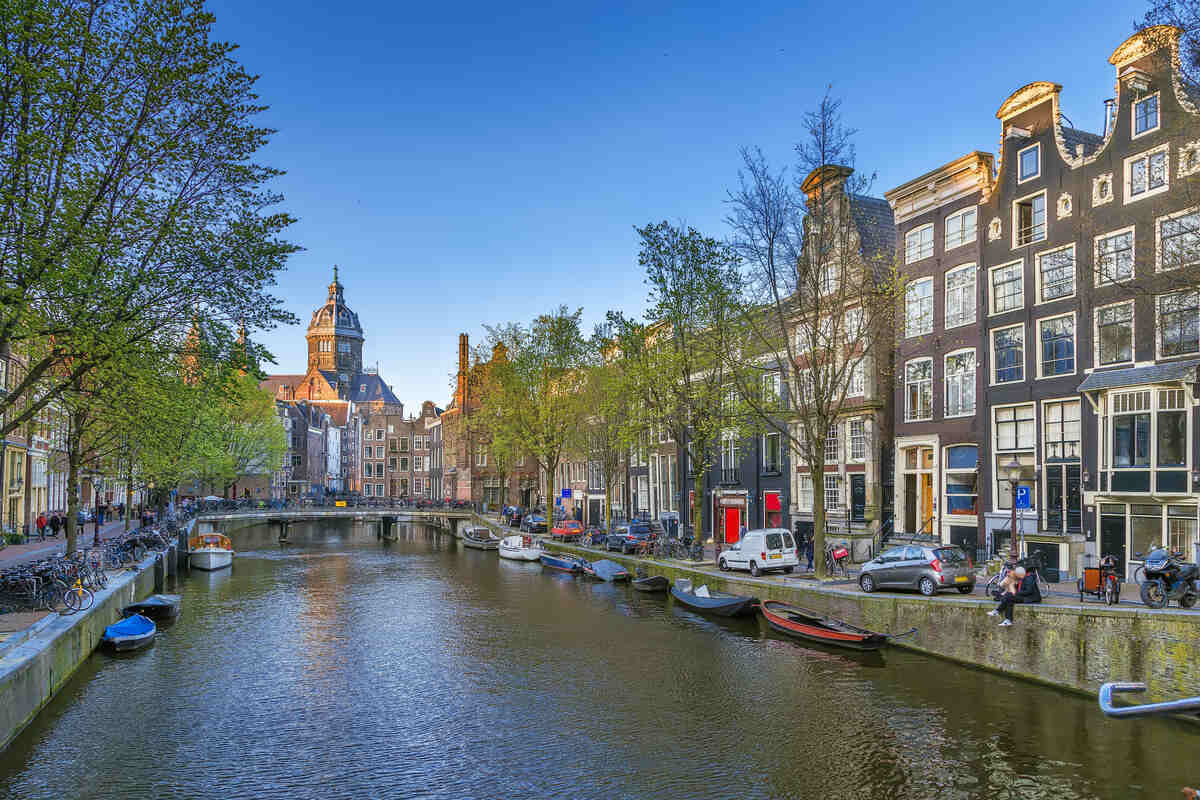 Canal Cruise With All-You-Can-Eat Dutch Pancakes
Ready to board the most delicious boat tour in Amsterdam? On this cruise, you will see everything Amsterdam has to offer. From cruising the IJ river to seeing old buildings and listening to curious stories.
That's not it – on this Amsterdam canal cruise, you can eat unlimited Dutch pancakes with cheese, ham, fruits, and more. Plus, gluten-free and vegan pancakes are available.
To sum up, this is the best Amsterdam canal cruise for families as there's a playroom full of balls inside, and that is great for children.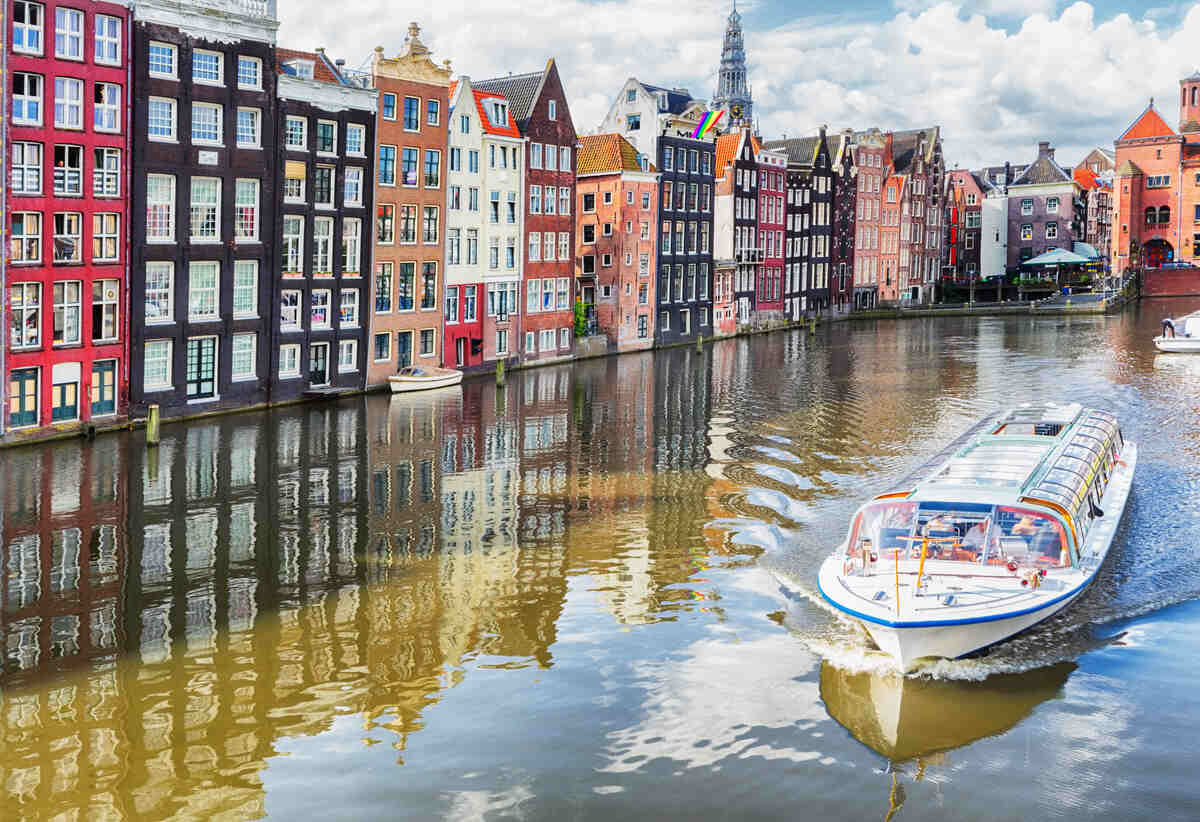 Amsterdam Canal Booze Cruise
Soak up a truly unique experience in world-renowned Amsterdam. Have an unforgettable time and explore the city from its renowned canals with unlimited drinks.
Enjoy breathtaking views as your boat moves along, take pictures under seven bridges on the Amstel river, be surprised by hidden gems only known to locals – all while sipping delicious drinks at the open bar.
Then before you know it, return right back downtown where this stunning trip began!
Did I mention that you can book this canal tour only for you and your friends? How amazing is that?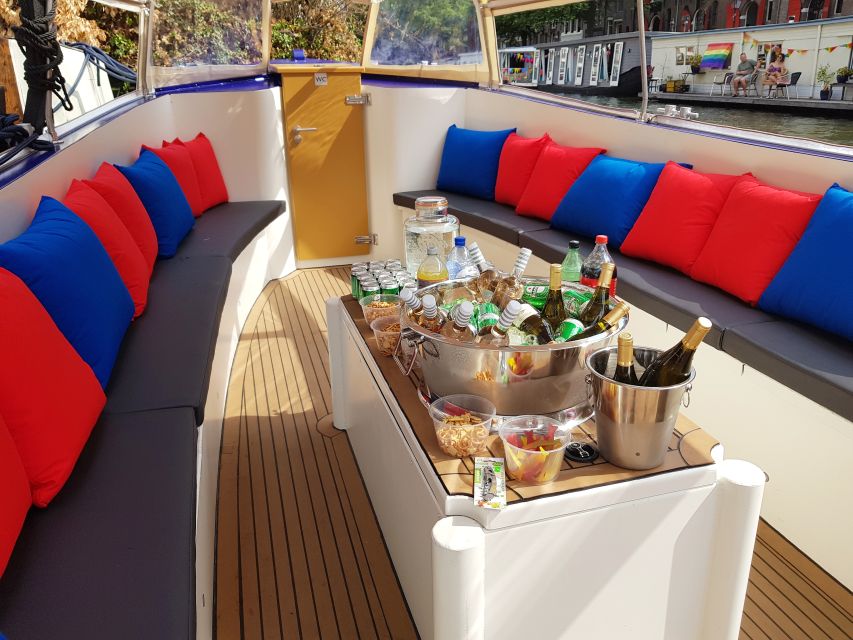 Amsterdam Light Festival Cruise With Open Bar
The Amsterdam Light Festival is one event that you can't miss when visiting the Netherlands in December or January, and what better way to see it than from the canal on the Ij river?
Uncover the beauty of Amsterdam from a unique perspective – glide through its canals and explore 20+ dazzling light sculptures by renowned international artists on board our electric boat cruise.
Plus, indulge in unlimited drinks as you soak up this unmatched experience!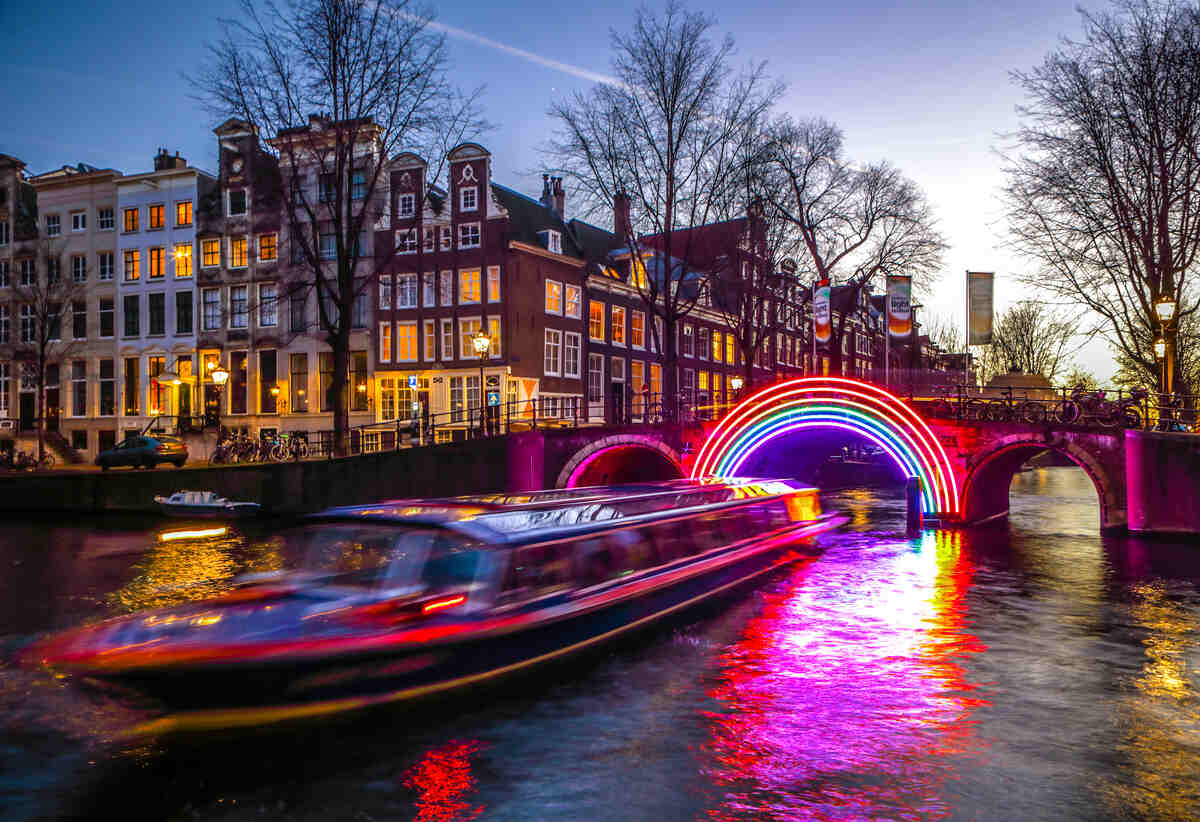 Canal Tours Amsterdam – FAQ
How Much is a Canal Tour in Amsterdam?
Depending on what kind of experience you're looking for, prices range from $15 to $40. The classic canal cruise costs about $15 per person, but that goes up with add-ons.
For example, if you want unlimited drinks while cruising along the canals, it will cost around $25. On the other hand, if you want to upgrade and combine your ticket with an entrance into one of Amsterdam's famous ice bars or Heineken Experience, you'll have to pay about $40 per person.
Despite the higher cost, I can guarantee you that it's definitely worth it.
Are Canal Tours in Amsterdam Worth it?
Yes, canal tours in Amsterdam are definitely worth it! This is an ideal choice if you want to learn more about the history while cruising through some of Europe's most beautiful scenery.
Not only will you get stunning views as your boat glides effortlessly along historic pathways – but also plenty of fun facts from local experts that make this unforgettable journey even richer in culture.
Should You Book Your Amsterdam Canal Cruise in Advance?
Absolutely. Canal tours in Amsterdam sell out very fast, and they often deny people onboard, especially during the summer, so book your canal tour today! With tickets selling fast, you don't want to risk being left behind.
See all that this gorgeous city has to offer and secure a seat on an unforgettable excursion through its iconic waterways.
How Long Do Amsterdam Canal Tours Last?
Canal tours in Amsterdam range from 1 hour up to 90 minutes, depending on which tour you choose.
Do Amsterdam Canal Boats Have Toilets?
Each vessel is equipped with a toilet – apart from the smaller open cabin boat. So if you need to go to the bathroom frequently, I recommend going before jumping onboard!
Final Thoughts
Explore Amsterdam's canals with these 10 best canal tours is an experience like no other. Whether you're looking for a romantic date night or an educational adventure, each tour provides something special that will make your day memorable.
From architectural wonders to historical hotspots, the picturesque beauty of the canals will take your breath away. And with the smoke-friendly, unlimited pancakes, or unlimited drinks, there's something for everyone.
It's time to uncover the hidden gems of Amsterdam – step aboard and get ready for the ride!
Dutch Vocabulary to Know
Aan boord: Onboard
Vanaf het water: From the water
De grachten van Amsterdam: Canals of Amsterdam
Source: https://tricksandtrips.com/