Most people opt for Sydney or Melbourne during their first Australia trip, but here's a pretty good argument as to why Perth is just as worthy.
Australia has always been a popular tourist destination. From the rugged terrain of Tasmania to the prehistoric landscapes of Kakadu National Park, Australia is on the bucket list of many travelers.
That's why prospective tourists should consider visiting Perth for their next Australian adventure. This capital city of Western Australia is worth visiting for an adventurous vacation; discover why!
10. The Year-Round Sunny Weather
Perth has been nicknamed "the sunniest capital in Western Australia." Snowbirds wishing to get away from the snow and cold should head to Perth for fun in the sun! Enjoy a peaceful walk around King's Park or get a suntan while chilling at Bathers Beach. Regardless of what visitors do at Perth, they're guaranteed pleasant weather and a healthy dose of sunshine.
9. Their Diverse Wildlife
Perth has its own "nature's calendar." This means that flora or fauna are likely to be at "their peak" during this time around western Australia every month or season. For example:
From September to April, tourists can visit Penguin and Seal Islands of the Shoalwater Marines Park to spot some pelicans, penguins, sea birds, and sea lions.
From March to April, whale-watching is particularly popular for spotting the elusive blue whales off the Perth Coast.
8. The City's Laid-Back Vibes
Perth is nicknamed "the most isolated capital city globally" because of its geographic location between the coast and desert. With a quiet population of about 2 million residents, Perth is not meant for rambunctious party-goers. Instead, this beautiful city is perfect for travelers seeking a quiet refuge, away from the crowded city life. Its proximity to nature is also an ideal experience for nature buffs.
7. Incredible Tourist Attractions
Yes, many of Perth's attractions are popular amongst tourists, but they're also recognized for their excellence. In 2021, Tripadvisor recognized several of the city's attractions for their popularity.
These sights included the Swan River, The Perth Mint, The Perth Bell Tower, and Elizabeth Quay. Specifically, the award was also given to King's Park for its beautiful, 400-ha botanical garden (and permanent home to the oldest tree in the world).
6. Unforgettable Star Gazing Ops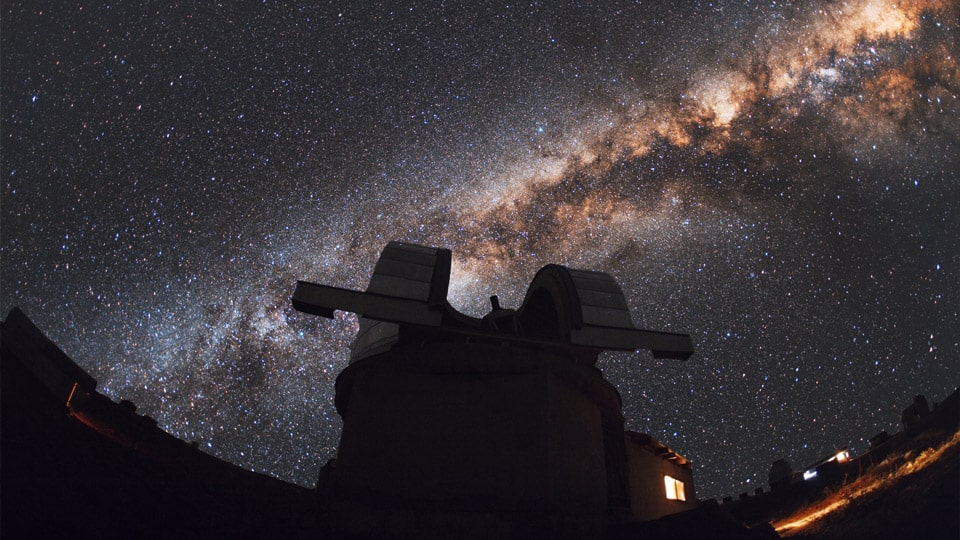 Due to its isolated nature from nearby cities and its proximity to vast desert (and forest) landscapes, Perth is a perfect destination for stargazing. Tourists can bundle up and head to several locations only a few hours away from the city, including Toodyay's Pelham Reserve and the Perth Observatory on Perth Hills. While tourists are in Perth to stargaze, why not visit the Scitech Planetarium in West Perth?
5. Diverse Food Culture
Western Australia is the creator of the hamdog, a fun food hybrid of a sandwich mixed with a hot dog. This Australian creation is made by stuffing a specialty bun with a beef patty and frankfurter sausage.
Otherwise, Perth is an international city, so travelers are bound to find a restaurant that aligns with their cravings. From banh mi to sushi, there's no shortage of dining options in Australia's City of Lights. However, visitors may want to try a seafood restaurant or two due to its closeness to the coast.
4. Stunning Beaches
Australia's City of Lights sits along the coast, so there's no shortage of sandy beaches for a fun day out at the beach. Visitors would be remiss not to spend at least one or two days lounging under the sun at one of the area's beaches.
Tourists can take their pick and visit several beaches around Perth, including the cozy shores of Bathers Beach or the popular Mettam's Pool near North Perth, along the West Coast Highway.
3. Breathtaking National Parks
Australia is known for its incredible wildlife, and Perth is undoubtedly a destination to witness this beauty. Specifically, Perth is within proximity to dozens of national parks in Western Australia, such as the majesty of Nambung National Park.
Visitors can soak in ocean views at Kangaroo Point or Hangover Bay, but those wishing to take their breath away will love hiking among the Pinnacles Dessert. The bright sands and stone pillars will make visitors think they've gone to outer space.
2. The Beauty Of Rottnest Island
Travelers looking to take the cutest selfie ever need to head to Rottnest Island, which is accessible by ferry. Visitors can then take a selfie with the quokkas, a small animal known for its camera-worthy grin.
However, there's more to the island than a cute marsupial; in fact, the island is home to 63 beaches and 20 bays, perfect for snorkeling, hiking, and swimming! Tourists can easily take a ferry to Rottnest Island from Fremantle, a port town that's only 30 minutes away from Perth.
1. An Epic Outback Road Trip!
The Australian Outback (also known as Australia's Great Victoria Desert) is certainly nothing to scoff at. This gorgeous environment is teeming with incredible wildlife, from the thorny devil to the large-fruited mallee.
When heading to Perth, adventurous tourists can take the scenic route and take an epic road trip towards Kalgoorlie through the Golden Pipeline Heritage Trail. Along the way, road trippers enjoying this self-drive tour can stop by the small town of Cunderlin or marvel at the Karalee Rocks.
By: www.thetravel.com