As a British citizen, I would love to highlight one of the main heritage and cultures here in the British Isles. I live in the UK for more than a decade now and have been to Scotland countless times exploring its main cities, towns, the Scottish islands and the Highlands. I love to share with you some of the Scottish traditions and culture.
I wrote another blog post that discusses mainly the British traditions and culture in general, this one will just focus on everything Scotland's traditions and culture have to offer.
Scotland's history and traditions are renowned worldwide, and its dynamic cultural heritage is celebrated by people from all corners of the globe. With its breathtaking landscapes, iconic castles, bagpipes, and kilts, Scotland is renowned for its distinctive and timeless traditions.
In this blog post, you will take a closer look at some of the Scottish traditions that continue to thrive today. Then, you can explore events such as St. Andrew's Day and Burns Night, culinary delights like Scottish Shortbread, fashion staples like Scottish Tweed, and beloved pastimes like whiskey tasting. Whether you're already a fan of Scottish culture or just looking to learn more, this guide will take you on a journey through Scotland's vibrant heritage and traditions.
Here is the list of Scottish Traditions in Scotland:
1. Hogmanay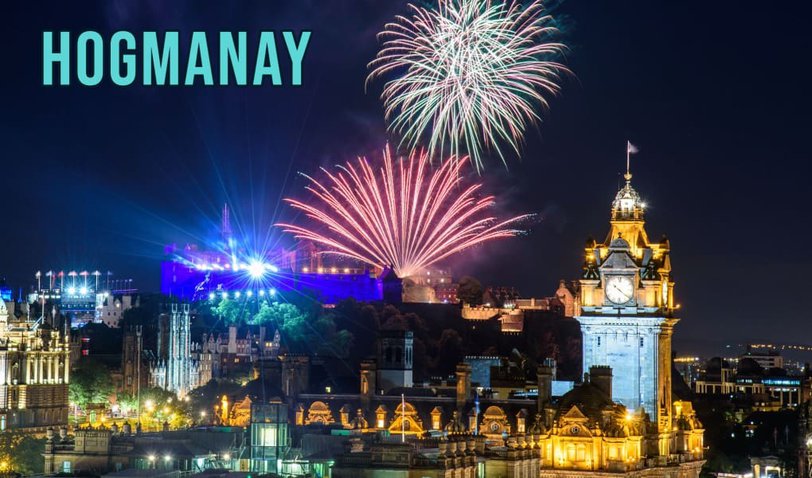 If you're looking for a truly unique New Year's celebration, then look no further than Scotland's Hogmanay. This festive occasion is steeped in history and tradition, making it an unforgettable way to welcome the New Year.
One of the most exciting parts of Hogmanay is the Edinburgh street party, which is world-renowned as one of the biggest outdoor celebrations in the world. Pretty sure you won't want to miss the live music, dancing, and breathtaking fireworks display over Edinburgh Castle.
But Hogmanay isn't just about partying – it's also about embracing Scottish customs and traditions. The first-footing ritual, for example, is a fascinating way to experience the country's folklore. You'll want to be the first person to cross the threshold of a home after midnight on New Year's Eve, as this is believed to bring good luck and prosperity for the coming year. Bring along gifts like coal, whisky, and shortbread, and you'll be welcomed with food and drink in return.
Moreover, Hogmanay is also a time for reflection and setting goals for the upcoming year. It's a time to think about your personal and professional aspirations and make resolutions for self-improvement.
So, if you're looking for a memorable way to ring in the New Year, just consider Hogmanay in Scotland. It's an occasion that offers something for everyone, whether you're a history buff, a party animal, or simply someone who wants to start the New Year on the right foot.
2. Highland Games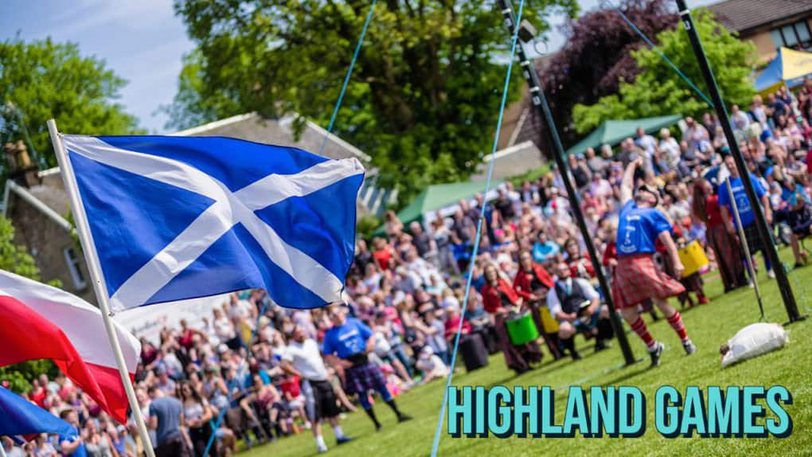 The Highland Games is a unique and ancient tradition that has been a significant part of Scottish culture for centuries. Held annually in various parts of Scotland, this event features participants competing in various athletic events that showcase their strength, endurance, and agility. If you want to learn more about the games or even join, you should check out the Highland Games in Scotland.
While the Highland Games is undoubtedly a sporting event, it's also actually a celebration of Scottish culture. Traditional music, dance, food, and drink play an essential role in the festivities. Visitors can expect to hear the invigorating sound of the bagpipes, watch captivating Scottish dancers, and sample mouth-watering Scottish cuisine.
The Highland Games can trace its origins back to the 11th century when King Malcolm III of Scotland organized a competition to find the best runners, jumpers, and fighters in the land. Over time, the Games have grown and evolved, with new events and traditions added, but the core values of strength, skill, and courage remain unchanged.
One of the most beloved events at the Highland Games is the caber toss, where competitors lift and throw a large wooden pole, aiming to land it as close to a 12 o'clock position as possible. Other events include the hammer throw, shot put, and tug-of-war.
You will be welcomed with a friendly atmosphere at the Highland Games should you wish to visit. In fact, the locals are very eager to share their traditions and culture with visitors from around the world. The Highland Games is an event that you should definitely not miss.
3. Scottish Kilts and Tartans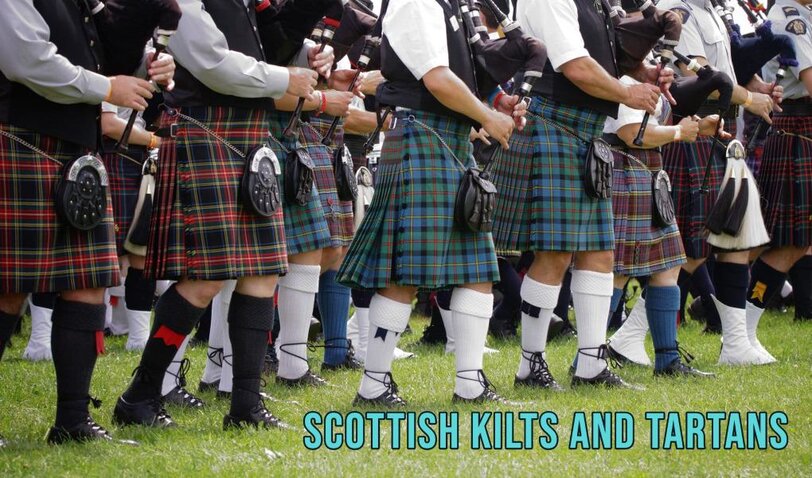 When people hear the word Scotland, one of the things they think of is a man in a skirt. Well, they cannot be blamed as it is one of the most iconic symbols in Scotland called a Kilt. A kilt is a type of knee-length skirt made from tartan fabric. It has become synonymous with Scottish culture and is often worn at events such as weddings, funerals, and of course, the Highland Games.
They also have what they call a Tartan. A tartan refers to the specific pattern of the cloth, which is often associated with a particular Scottish clan or family. The history of tartan dates back centuries, and it is believed that each pattern was originally created to represent a particular region or group of people. Today, tartans are still used to represent different Scottish clans, and many people still wear them as a way to connect with their Scottish heritage.
But it's not just the history and symbolism of the kilt and tartan that make them so fascinating. There's also the sheer beauty and craftsmanship that goes into creating these garments. From the intricate weaving of the tartan to the detailed pleating of the kilt, these garments are truly works of art.
While the kilt is the most well-known Scottish garment, there are many other traditional Scottish textiles that are just as beautiful and significant. There's also the Harris Tweed, which is a type of handwoven tweed fabric that is still made in the Outer Hebrides.
4. Bagpipes and Scottish music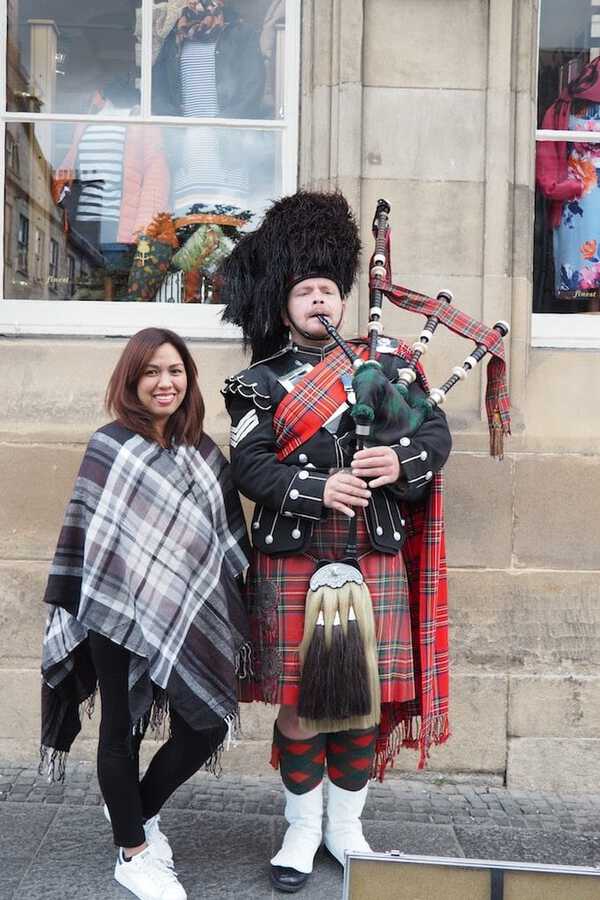 Aside from a man wearing a skirt, people also think of bagpipes when they think of Scotland. Bagpipes and Scottish music are an integral part of Scotland's rich cultural heritage, and they have captivated audiences around the world for centuries. The bagpipes are actually a symbol of Scottish identity, and the sound of their haunting melodies has the power to transport listeners to the rugged and majestic landscapes of the Scottish Highlands.
Scottish music is known for its distinctive sound, which combines the use of traditional instruments like the fiddle, accordion, and harp with powerful vocals and intricate rhythms. From lively jigs and reels to soulful ballads, Scottish music has a depth and complexity that reflects the country's diverse cultural history.
One of the most iconic events celebrating Scottish music is the Edinburgh Military Tattoo (which will be discussed in a while). It is a spectacular display of music, dance, and pageantry that takes place every August as part of the Edinburgh Festival Fringe. The Tattoo brings together military bands, dancers, and performers from around the world to showcase the best of Scottish music and culture.
In addition to the Edinburgh Military Tattoo, there are many other festivals and events throughout Scotland that celebrate the country's musical heritage, including the Celtic Connections festival in Glasgow and the Royal National Mòd, which showcases Gaelic music and culture.
5. Royal Edinburgh Tattoo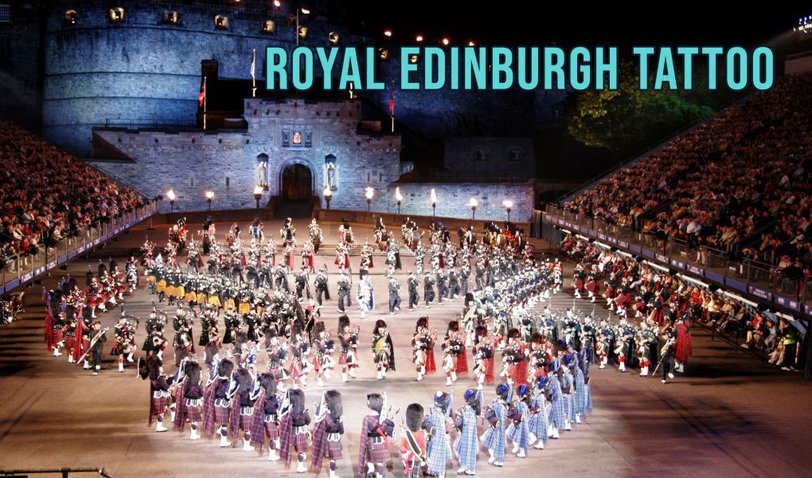 The Royal Edinburgh Tattoo is a world-renowned celebration of Scottish military tradition, music, and dance that takes place annually in August as part of the Edinburgh Festival. The event attracts visitors from all over the globe, who gather to experience the skill and pageantry of the performers. The performances take place on the esplanade of Edinburgh Castle, an impressive backdrop that adds to the grandeur of the show.
Since the first Edinburgh Tattoo in 1950, the event has become an integral part of Scottish culture. Over 1,000 performers participate each year, including pipers, drummers, dancers, and military bands. The program typically includes a mix of traditional Scottish music and dance, along with performances by military bands and other international acts.
The Edinburgh Tattoo is a celebration of Scottish identity and culture, providing visitors with an opportunity to experience the best of Scottish tradition. From the precision of the marching bands to the haunting melody of the bagpipes, the event is a sensory delight. It also serves as a showcase for the talent and dedication of the performers, who train for months to perfect their craft.
Attending the Edinburgh Tattoo is an unforgettable experience for anyone visiting Scotland. The combination of the stunning setting, the energy of the performers, and the sense of history and tradition makes it a truly unique event that must not be missed.
6. Burns Night / Burns Supper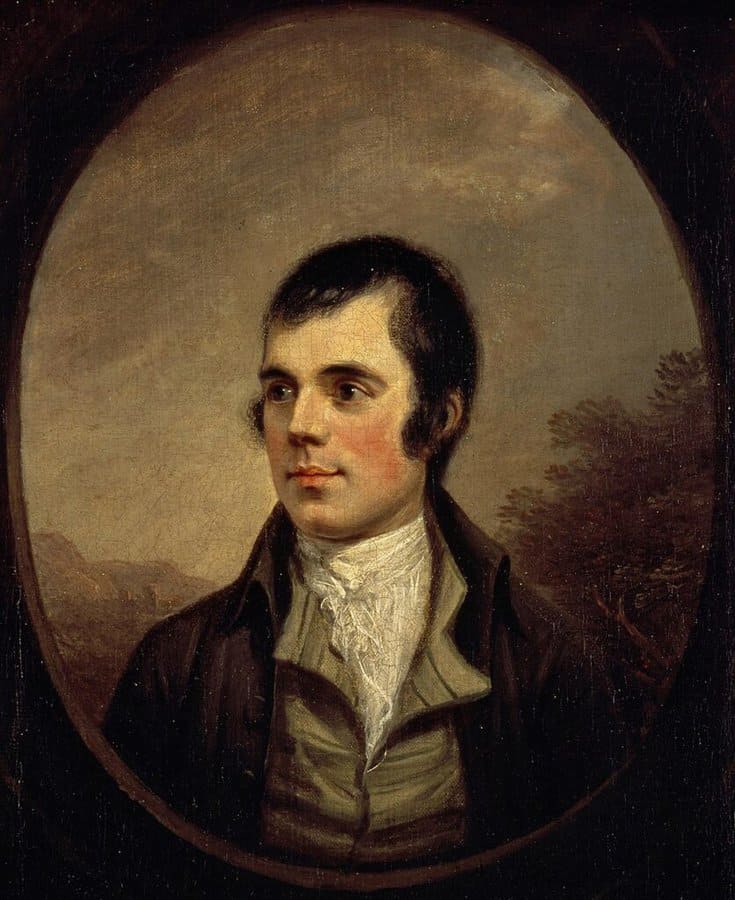 Another cherished tradition in Scotland is Burns Night, a celebration that pays tribute to the life and works of Scotland's national poet, Robert Burns. Typically held on or around January 25th, which marks Burns' birthday, this special occasion is steeped in history and is beloved by Scots and people around the world who appreciate Scottish culture.
The focal point of a Burns Night celebration is the Burns Supper, a festive meal that typically includes haggis, neeps (turnips), and tatties (potatoes). Haggis, a traditional Scottish dish, is usually served with a classic Scottish whisky sauce. In addition to the meal, guests are treated to readings of Burns' poetry and speeches in his honour.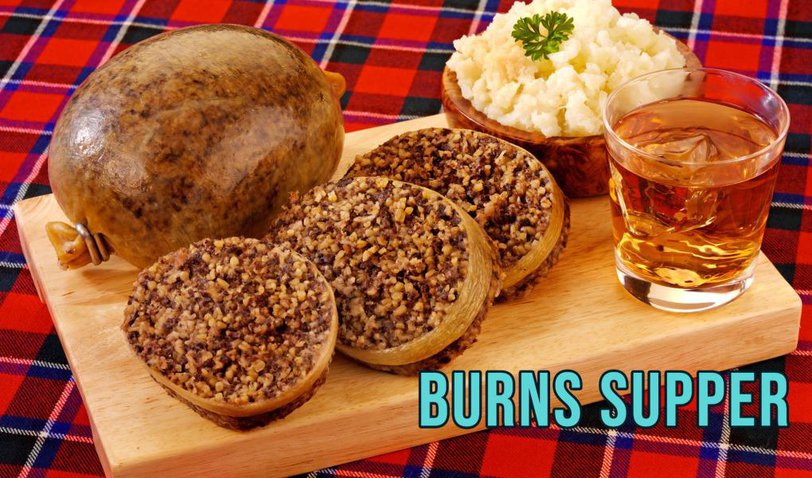 The Burns Supper tradition has its roots in the early 19th century when a group of Burns' friends gathered to mark the fifth anniversary of his death. Over time, the tradition has grown and is now celebrated not only in Scotland but in many other parts of the world where Scottish culture is treasured.
For Scots, Burns Night is a time to come together with family and friends, celebrate their heritage, and honour one of the country's most celebrated literary figures. However, even if you're not of Scottish descent, Burns Night offers an opportunity to experience the warmth and hospitality of Scottish culture and to indulge in the country's rich literary and culinary traditions.
7. Try Scottish Whiskey
As you know by now, Scotland is a country with a rich history and a diverse range of attractions to offer visitors. However, one thing that really sets it apart from other destinations is its world-famous whiskey. With a distinctive smoky flavour and a long-standing reputation, Scottish whiskey has been enjoyed by people from all corners of the globe for hundreds of years. So, if you're planning a trip to Scotland, you simply can't miss the chance to try some of the finest whiskey the country has to offer.
There are more than 120 distilleries in Scotland, each with its own unique methods and ingredients for producing whiskey. While some popular brands such as Glenlivet, Lagavulin, and Talisker may already be on your radar, there are many lesser-known distilleries that are just waiting to be discovered. With such a wide range of options available, there's sure to be a whiskey that perfectly suits your tastes.
Many of the distilleries in Scotland offer tours, giving visitors the opportunity to see how whiskey is made and learn about the industry's history. You'll get to see the various stages of production, from the initial malting process to the final ageing. It's a fascinating experience that gives you a real insight into the art and science of whiskey-making.
Of course, the real highlight of any distillery tour is the tasting session. This is your chance to sample a variety of different whiskies and discover the unique flavours and textures that set each one apart. Some distilleries even offer whiskey pairing events, where you can try different whiskies alongside delicious accompaniments like cheese or chocolate.
Even if you're not a whiskey expert, trying Scottish whiskey is a must-do when visiting Scotland. It's a chance to immerse yourself in a rich cultural tradition and savour some of the finest whiskey in the world. So make sure you don't leave Scotland without trying at least a sip of this beloved drink!
8. Buy a Scottish Tweed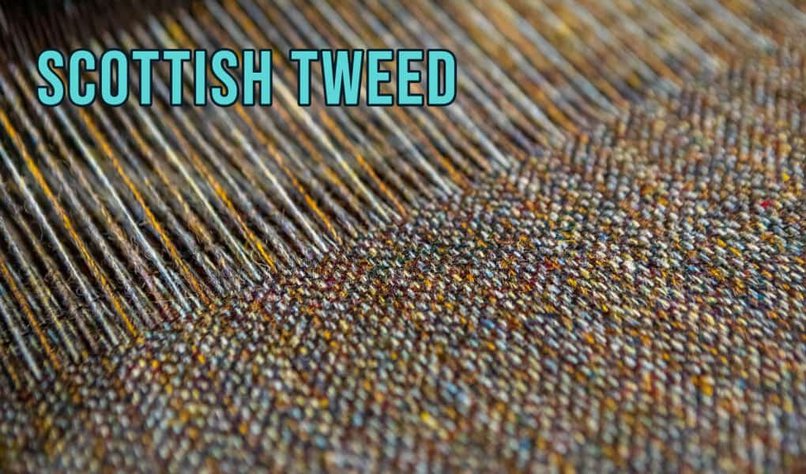 Scotland is famous for its deep cultural roots, and one of the key symbols of this heritage is Scottish tweed. Made from wool in various patterns and colours, Scottish tweed has a long history that goes back hundreds of years. Even now, it remains a representation of Scottish tradition and is a popular souvenir for visitors to Scotland.
During your trip to Scotland, be sure to check out the numerous shops and boutiques offering Scottish tweed. You'll find everything from classic tweed jackets and coats to fashionable accessories like hats and scarves. Plus, there are modern tweed designs and colours perfect for those with contemporary taste.
Purchasing Scottish tweed is more than just making a fashion statement – it's also a way to support local craftspeople and the Scottish economy. Many tweed items continue to be handmade in Scotland, using age-old techniques passed down through generations. When you buy Scottish tweed, you're helping these talented craftspeople and preserving the tradition of Scottish tweed weaving.
9. Indulge in Scottish shortbread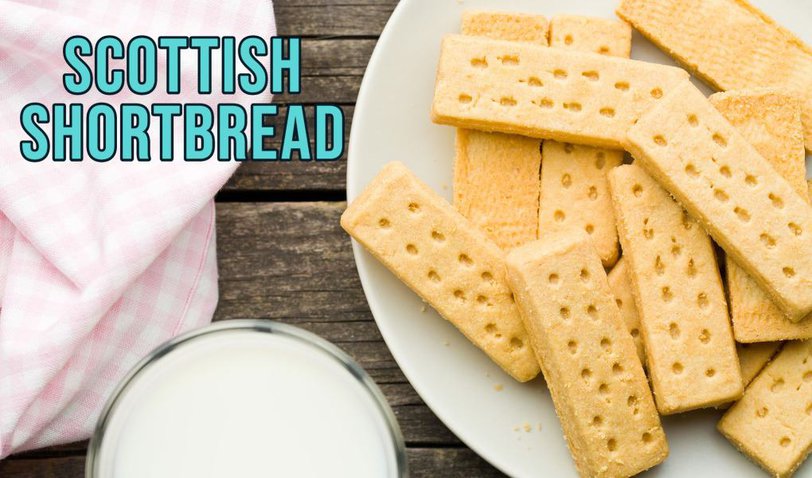 When it comes to indulging in Scottish culture, you cannot forget about the famous Scottish shortbread. Scottish shortbread is a famous treat in Scotland that has been around for centuries. It's a yummy and crumbly cookie made with simple ingredients like butter, sugar, and flour. Its unique taste and texture make it a favourite sweet snack.
Some people say that Scottish shortbread was first made by Mary, Queen of Scots, in the 12th century. Today, many different kinds of shortbread exist, but the traditional recipe is still very popular. It is often eaten during holidays and special events, and anyone visiting Scotland should give it a try.
You can also buy a box of shortbread to take home and share with friends and family. It's not just a tasty treat, but also a nice souvenir to remember your trip to Scotland. Shortbread comes in many shapes and sizes, like the famous thistle shape, which makes it a great gift.
10. St. Andrew's Day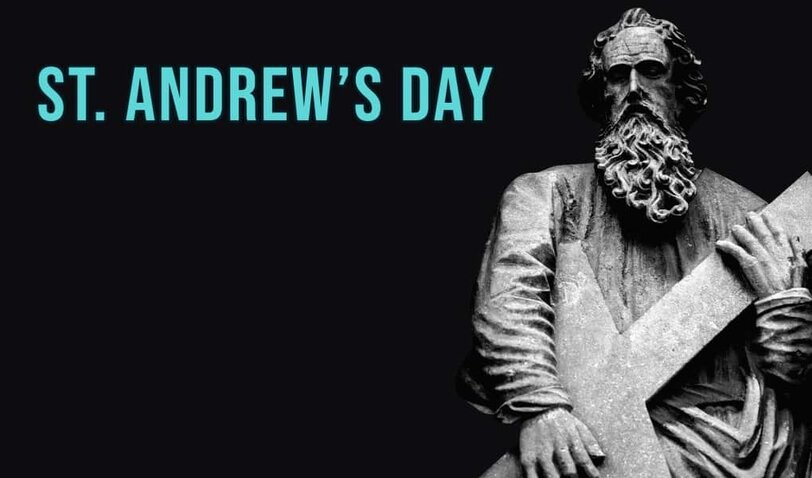 St. Andrew's Day, observed each year on November 30th, holds a special place in the hearts of Scots all over the world. In Scotland, this national holiday is commemorated with traditional Scottish music, dancing, and feasting.
As the patron saint of Scotland, St. Andrew is honoured through celebrations of Scottish heritage, history, and culture. It's an occasion for Scots to come together and reflect on their shared identity, customs, and global impact.
A popular way to observe St. Andrew's Day is by enjoying traditional Scottish cuisines like haggis, neeps, and tatties, often accompanied by a glass of fine Scottish whisky. Bagpipes, kilts, and tartans are also typically present during these festivities.
Over time, St. Andrew's Day has evolved into a showcase for modern Scottish culture and talent, with various events and festivals taking place throughout the nation. From ceilidhs and music festivals to art exhibitions, there's something to suit everyone's interests.
Source: https://everythingzany.com/