Whether you had to cancel your Hawaiian vacation recently or just need a break from reality (who doesn't?), there are many ways to experience the islands virtually from the comfort of your computer, tablet, or phone. From virtual tours, hikes, luaus, and more, here are 10 unique ways to explore Hawaii without leaving the house.
Check Out Some Live Beach Webcams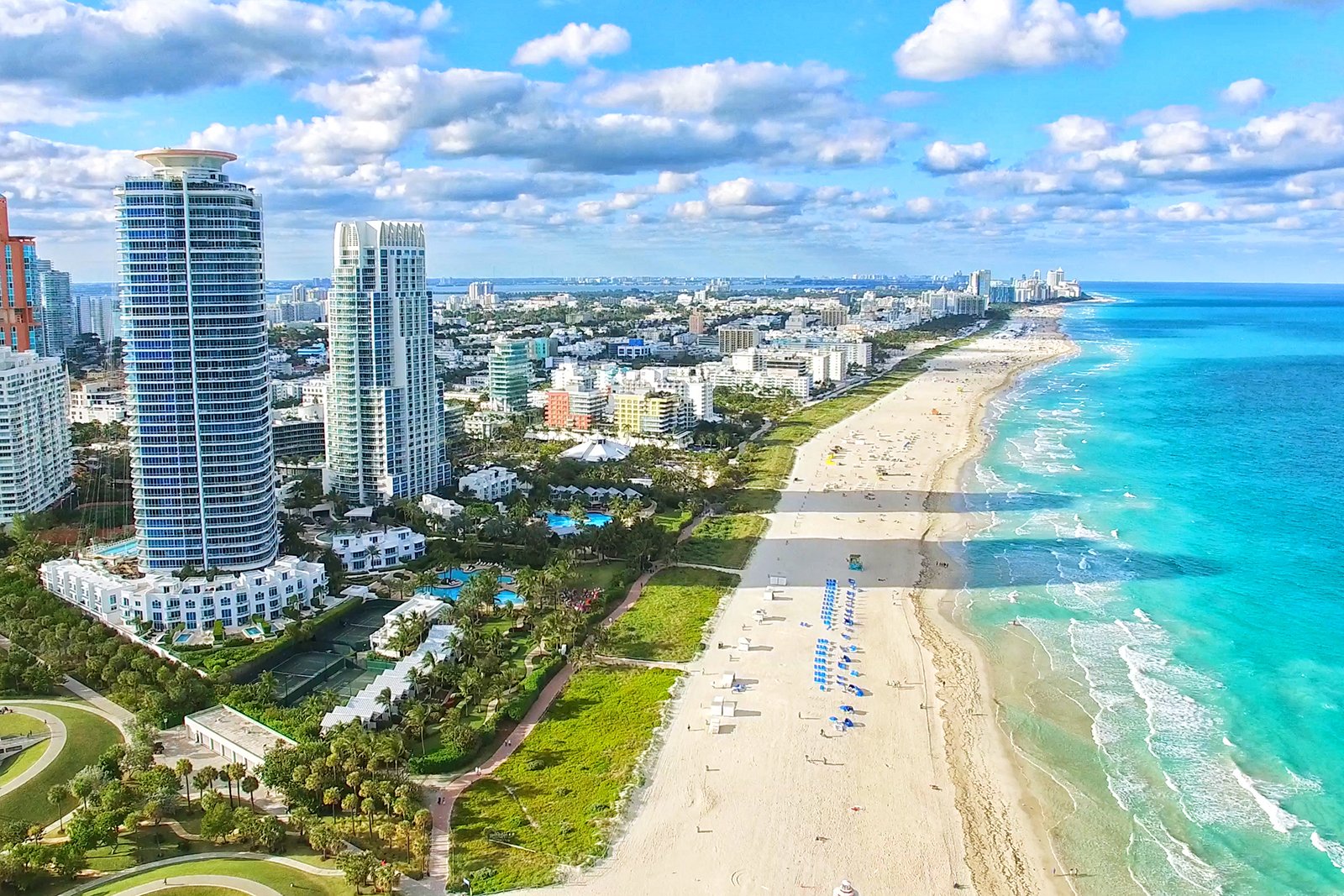 Enjoy beautiful sunsets and 360-degree views of some of Hawaii's most beautiful places with a live webcam. There are plenty of beach webcams on all of the major islands already set up to help keep surfers informed about their favorite breaks. For surf conditions and views of nearly 100 different beaches, you can visit the Surfline website. Live feeds of popular locations throughout the islands, such as the beaches in front of the Hilton Hawaiian Village in Waikiki, the Grand Wailea Hotel on Maui, Pu'u 'Ō'ō Crater on the Big Island, and Poipu Beach on Kauai are also available on Hawaii.com.
The Sheraton Maui Resort and Spa's webcam streams a stretch of Kaanapali Beach in Maui 24 hours a day.
Listen to Hawaiian Music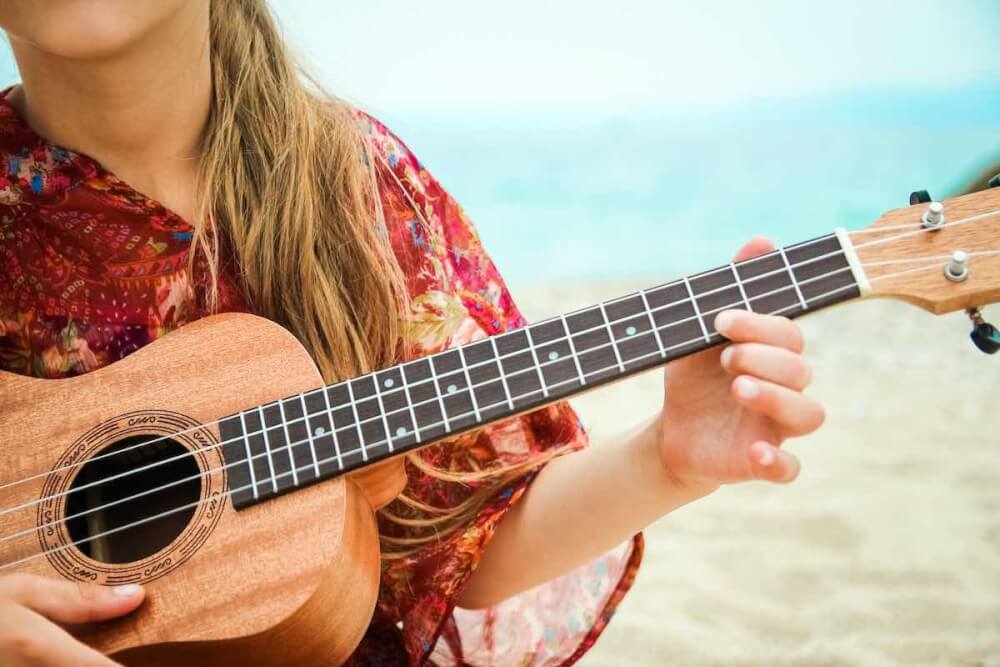 One of the easiest ways to experience Hawaii is through its music. Browse YouTube or Spotify for Hawaiian radio stations and playlists, starting with classic legends like Israel Kamakawiwoʻole (also known as Bruddah Iz), William Kahaiali'i (Willie K) or Henry Kapono. Henry Kapono, known for his weekly concerts off the beach at Duke's Waikiki, often holds virtual performances, as well. Other notable local artists include Jake Shimabukuro, Kapena, The Green, and Anuhea. Once you're able to hop on a plane to Hawaii in the future, you'll already be well-versed in some of the local music!
Take an Online Tour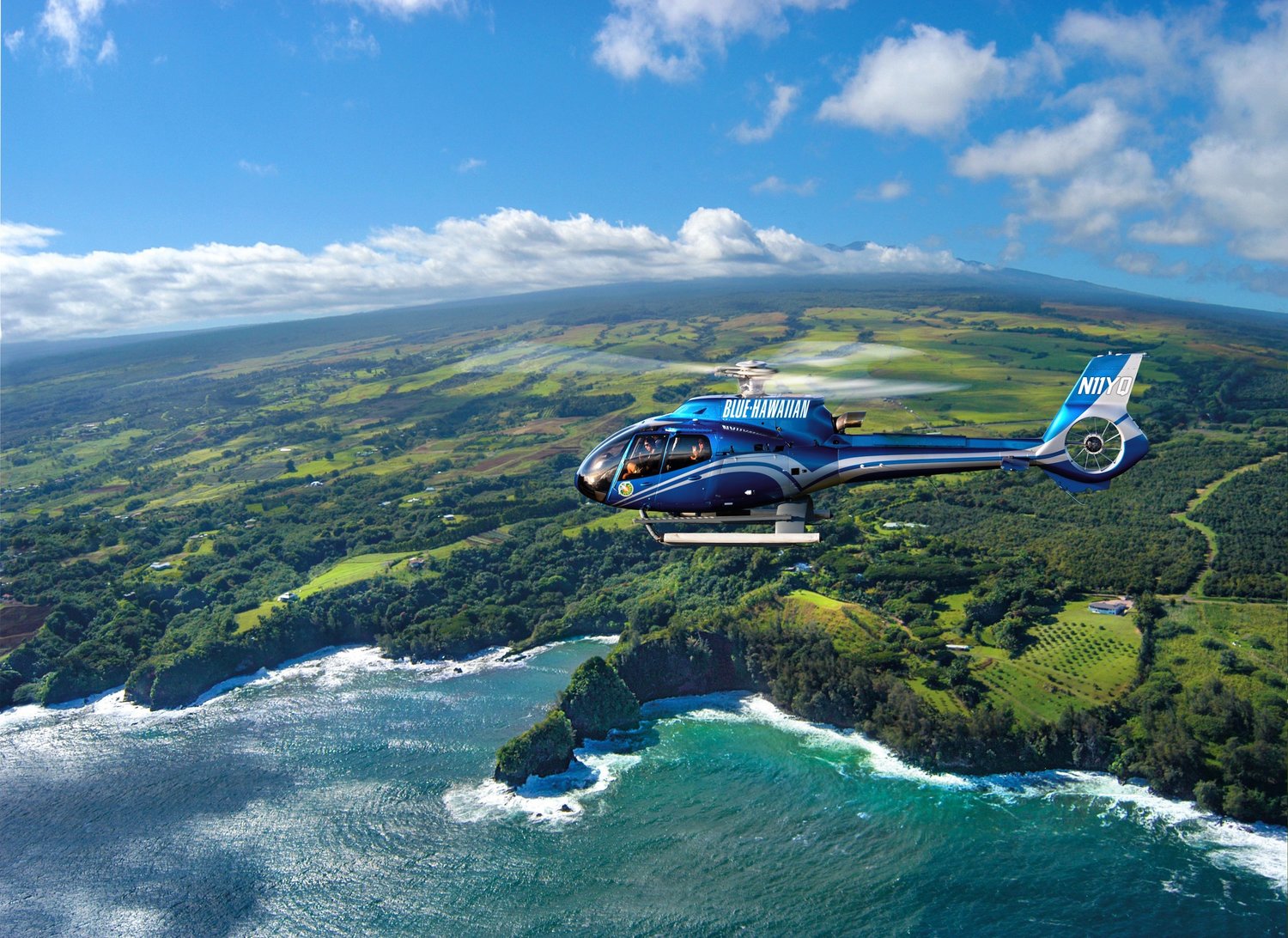 See the islands from the sky with Blue Hawaiian Helicopters or watch the sunrise on Maui. You can even access some meditative videos to help relax. Based on the Big Island, KapohoKine Adventures is releasing a series of virtual tours called the "Passport To Adventure: Tour From Home Edition" featuring videos of stunning spots all around the islands. See South Kona, Hawaii Volcanoes National Park, Kilauea Volcano, Puna Coast, and Hilo Town, complete with all the scenic natural rainforests, black sand beaches, and waterfalls visitors come to Hawaii to enjoy.
Visit Historical Sites Online
Take a 3D virtual walk-through tour of Iolani Palace on Oahu, one of the most historic places on the island and an official residence of Hawaii's monarchy. The iconic palace was built in 1882 by Hawaii's last king, King Kalakaua. It remained a royal residence until the monarchy's overthrow of 1893 (his sister Queen Liliuokalani was held there during the volatile time in Hawaii's history). Google also has a series of high-quality virtual tours of national parks, including Hawaii Volcanoes National Park on Big Island, and the Honolulu Museum of Art (as well as its sister museum Shangri La) are participating in #museumfromhome with photos and YouTube videos of virtual exhibits.
Watch Hawaii on TV
Add a little piece of Hawaii to your streaming roundup. Popular shows like "Magnum P.I." and "Hawaii 5-0" were filmed in Hawaii (as well as their reboots), so you are sure to feel the aloha with a TV marathon of either. Even better, there are a few shows and movies new to Netflix that were filmed in Hawaii to be released throughout 2020 during social distancing. A movie produced by Adam Sandler, "The Wrong Missy," about a man who invites the wrong woman on a retreat to Hawaii by accident, was shot in 2019 in parts of West Oahu and will come out in May 2020. There is also a new episode of the Netflix series called "Restaurants on the Edge," featuring a few of Hawaii's local restaurants.
Take a Virtual Hike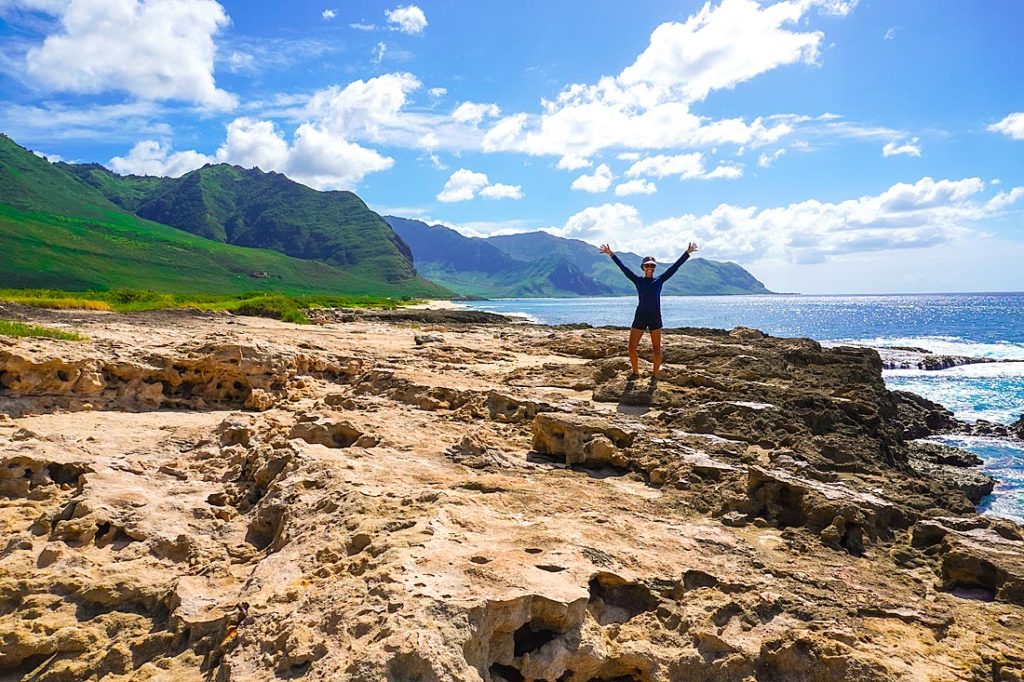 Thanks to virtual hikes found online, you don't have to get on a plane, boat, or even off the couch to experience Hawaii's most beautiful hiking trails. Use the virtual hikes as a way to relax after a long day, enjoying the soft ocean sounds and gentle Hawaiian winds, or use them to stay engaged on a stationary bike or treadmill while exercising. Take a stroll down the Wailea Beach Path on Maui or hike through the forests on top of Kuliouou Ridge Trail, overlooking the coastline on Oahu. The peaceful Kaena Point Trail on Oahu offers over an hour of virtual and secluded hiking while the famous Kaanapali Beach Walk on Maui will make you feel like you're staying at a more lively beach resort.
Learn to Cook a Hawaiian Dish
What better way to connect with Hawaii than with a locally-inspired dish? If you can't find the right ingredients for a Hawaiian recipe, then don't be afraid to improvise, or simply enjoy the food from behind the computer screen. Cooking Hawaii Style is a local cooking show that features hundreds of recipes shared by Hawaiian chefs, all available via online video archives. Check out Hawaiian Grown TV hosted by Chef Grant Kawasaki for local recipes and online videos that highlight Hawaiian-grown ingredients. Hawaii News Now also has a video series about the state's "cheap eats" destinations so you can get started researching some local eateries for your future vacations.
Experience Local Artwork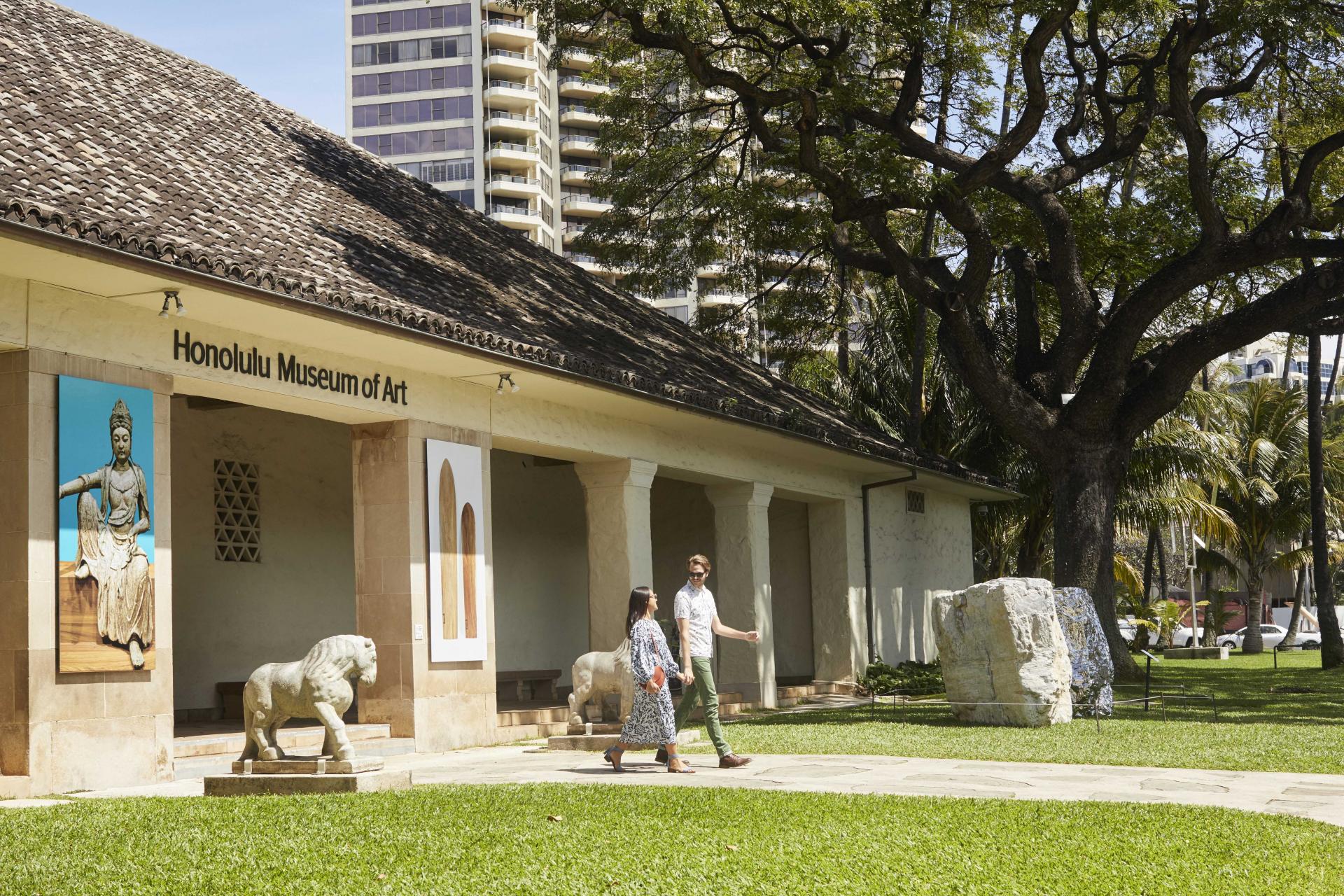 The Honolulu Museum of Art is participating in #museumfromhome with photos and videos of virtual exhibits, teaching resources, art projects, and artist spotlights available on its website. Its sister museum, Shangri La, is offering a Google Streetview tour of the museum on its Google Arts & Culture page as well.
Visit an Online Classroom
Use the Bishop Museum online learning center to brush up on your Hawaiian history from everything to Hawaiian culture to science. The website also offers detailed lesson plans and activity guides for those who are homeschooling, though the information will be sure to interest children and adults alike. For those who want to get up close and personal with some of Hawaii's extraordinary ocean wildlife, the Maui Ocean Center also has an online education portal featuring family-friendly activities, Hawaiian language lessons, stories, and more!
Try Hawaii VR
The Hawaii Tourism Authority has an app entirely devoted to virtual reality-based videos featuring a wide range of iconic island experiences. Viewers can do things like stand-up paddleboard on Oahu, hula dance on the Big Island, visit a Maui waterfall, and dock a catamaran off the coast of Kauai from a unique first-person perspective. Portions of the videos are now available on YouTube so that all can enjoy them.
By: tripsavvy.com