Amsterdam is the most well-known city in the Netherlands and is a popular tourist destination. But before their arrival, many visitors don't know much about the city other than the famous red-light district and liberal policies on m.a.r.i.j.u.a.n.a and p.r.o.s.t.i.t.u.t.i.o.n. Those are interesting of course, but there is so much more to the city including Amsterdam Old Town.
Let's explore the 10 top things to do in Amsterdam Old Town.
1. Visit Amsterdam Old Town's Oldest Building
The Oude Kerk is Amsterdam Old Town's oldest building. Founded in 1213, it now stands in the middle of Amsterdam's famous red-light district. You can take a tour of the building or step inside to see the latest art installation. Afterward, have a coffee at Quartier Putain or Koffieschenkerij next door.
2. Take an Amsterdam Old Town Canal Cruise
A visit to Amsterdam Old Town is not complete without a canal cruise. The city looks so different from the water. Hop on a boat and watch the beautiful 17th-century grachtenhuizen pass by as you float along the canals and under arched bridges. You can book a normal canal cruise or even enjoy special ones with candlelight dinners or all-you-can-drink beer.
3. Check out de Waag
The Waag is a 15th-century building in the center of Amsterdam Old Town that looks a bit like a castle. Originally a city gate and part of the defensive walls around Amsterdam, it later served as a "weigh house" for the taxation of goods entering the city.
4. Visit Hidden Hofjes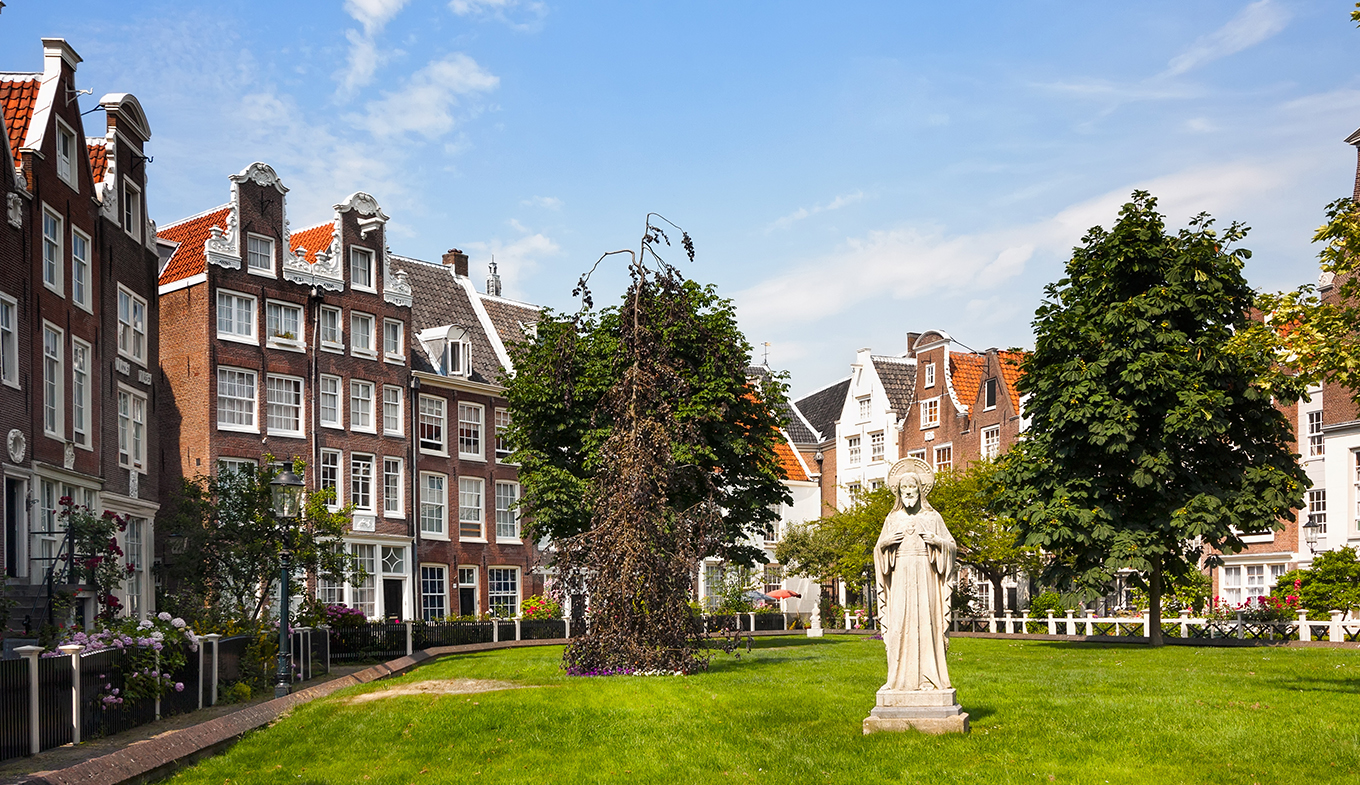 Amsterdam Old Town, as well as many other old Dutch towns, has hidden courtyards called hofjes scattered throughout the oldest parts of the city. These buildings were once free or inexpensive housing for widows and older women who needed a place to live.
Amsterdam's most famous hofje is the Begijnhof which sits next to the Spui. Step inside this enclave of peace and quiet in the heart of Amsterdam Old Town. You can also find more of these hidden courtyards in the Jordaan neighborhood.
5. Shop in the 9 Streets
The Negen Straatjes, or 9 little streets, are a popular shopping area in the heart of Amsterdam Old Town. This neighborhood is made up of three parallel roads that are each broken up into three blocks by the canals, making 9 streets.
If you want to try typical Dutch pannenkoeken you can stop by Pancakes for a meal.
6. Have a Drink on a Terrace
If you happen to be in Amsterdam Old Town on a sunny day, be sure to take a break at one of the city's wonderful canalside terraces for a drink and a snack. You'll find one on almost any corner of Amsterdam Old Town but a few favorites include Cafe 't Smalle, Van Zuylen and Spanjer en van Twist. If you haven't tried them yet you should order some bitterballen, they are a very popular Dutch snack that goes well with a cold beer.
7. Cross the Magere Brug
The Magere Brug, or skinny bridge, is probably the most famous bridge in Amsterdam. A traditional style balanced bridge that is made of wood, it spans the River Amstel in Amsterdam Old Town. There are many myths and legends about the origins of this bridge and the funny name, most of which revolve around two sisters who lived on opposite sides of the river. In any case, the bridge is lovely, especially at night when illuminated by its 1200 light bulbs.
8. Visit Canal House Museums
Some of the elegant houses within the UNESCO world heritage canal district have been turned into museums. Step inside to see what life was like for the wealthy during the 17th century. My favorite canal house museums in Amsterdam Old Town include Huis Marseille photography museum, Museum Van Loon, and Museum Willet Holthuysen.
9. Visit the Palace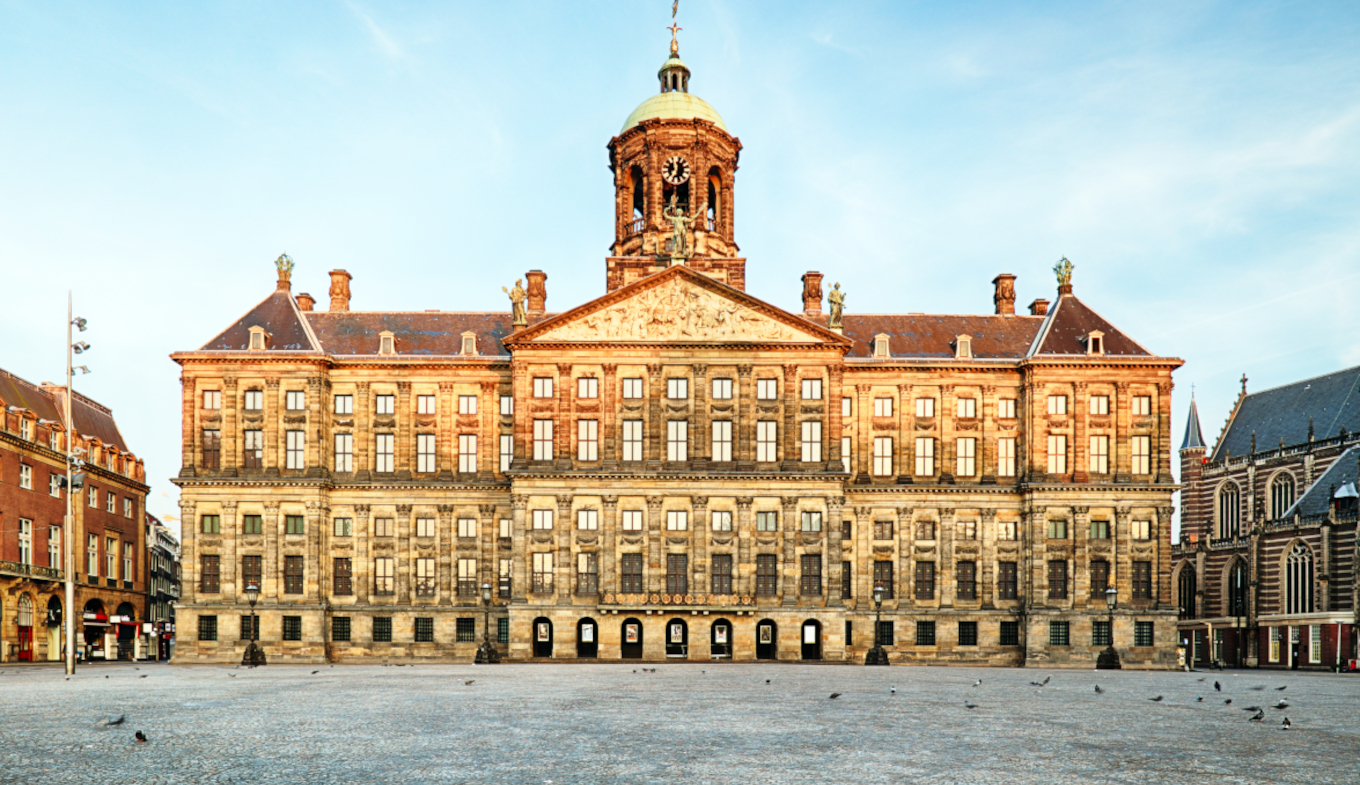 Amsterdam's Royal Palace stands in the heart of Amsterdam Old Town at Dam Square. Originally the city hall, it is now used for official functions for the Dutch monarchy. But mere commoners can visit the palace too. Be sure to get the audio tour so you can learn about Dutch history as you walk through the rooms, admiring the grand halls and fancy furnishings.
10. Stroll Through Vondelpark
Just outside the canal rings, you will find Amsterdam's most popular park. It is a lovely place for a stroll any time of year but gets very busy when the weather is nice. You'll find trees, vast lawns, rose gardens and even a sculpture by Picasso.
11. Escape the City Center
There is much to do in beautiful Amsterdam Old Town but I recommend hopping on a bike or public transport and seeing more of the city. Grab the free ferry to Amsterdam Noord, or make your way to some of the outer neighborhoods like Oost, de Pijp and West. Amsterdam is a small city but there is a lot to discover.
By: findingbeyond.com