Travellers hungry for adventure and good food, won't be short of things to do in Scotland. And they won't go hungry either. Take a bite out of these 11 dishes you absolutely have to try on your next trip to Scotland.
1. Full Scottish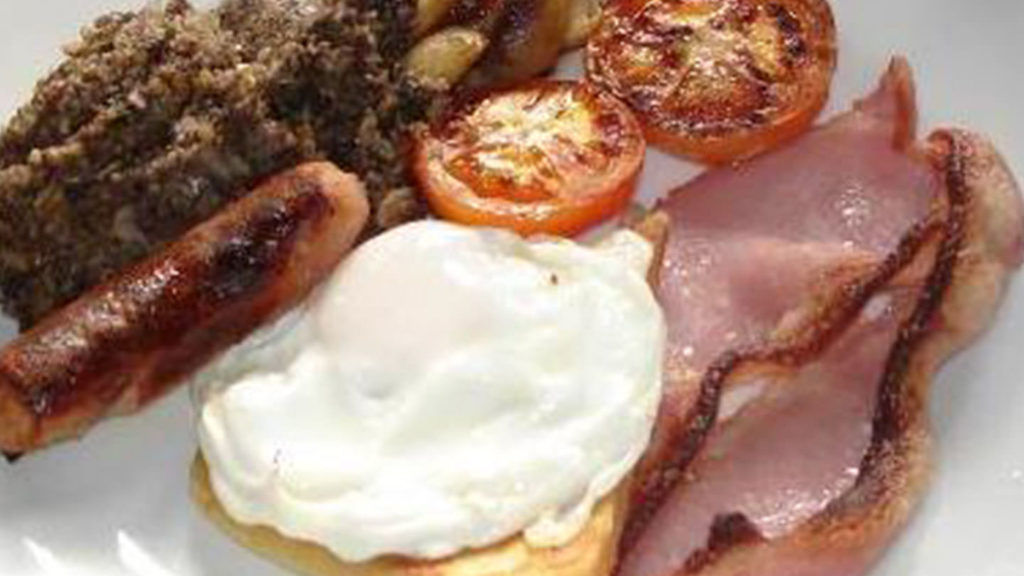 Move over continental breakfast. When in Scotland, eat like a Scots. That means a full Scottish – not English – breakfast.
While eggs, bacon and sausage make a star appearance in the full Scottish, there are a few, unique Scottish additions too. Haggis, black pudding and white pudding will always take pride of place. Add warm toast dripping with butter and a generous portion of sweet baked beans and you'll have a tidy Scottish breakfast plate.
Many pubs and eateries serve this calorie-laden breakfast all day. Something you'll be especially grateful for if you've gone out on the skite the night before (had a heavy night out).
2. Haggis
Ah, haggis. No Scotland food guide would be complete without mention of the country's national dish. For many foreigners, the mere thought of it leaves a bad taste in their mouth. For the Scottish, it's home.
Haggis is made from sheep's pluck (heart, liver and lungs). The meat is then minced and added to onion and spices. Finally, the combination is cooked, encased in the animal's stomach lining (although today, this could be artificial) and served up for breakfast, lunch or dinner. Meat-eaters will find it utterly delicious if they're brave enough to take a bite.
3. Salmon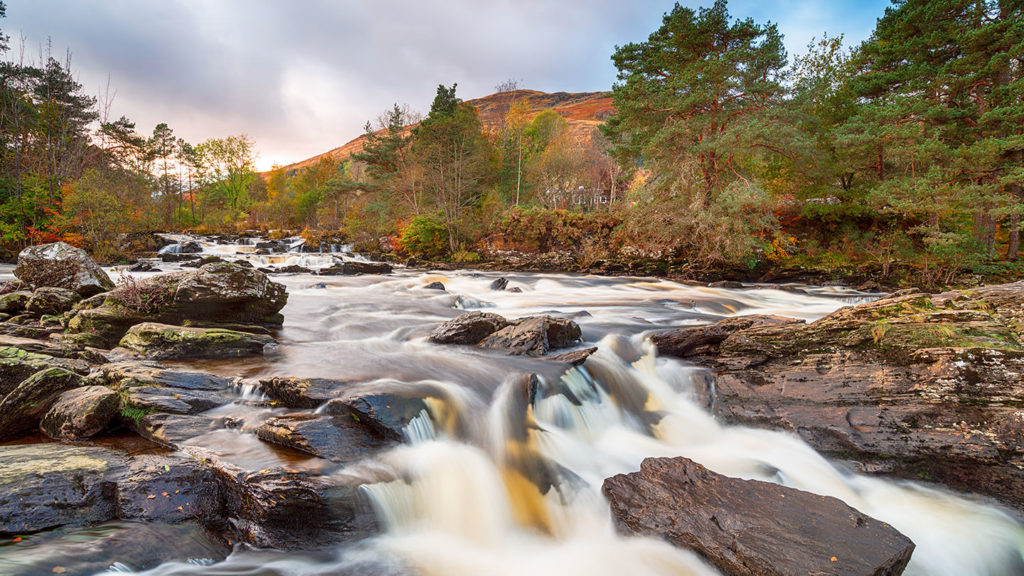 There's a reason Scottish salmon is the gold standard the world over. The Scots fish and farm tons of salmon from the icy, pristine waters of the country's abundant streams and lochs. Consequently, salmon is also Scotland's biggest food export. While you may find it your local supermarket, in Scotland it's best enjoyed on tattie scones or grilled and smothered in herby butter.
Time your visit to the "bonnie banks" of Scotland's Loch Lomond in spring and autumn and you might see the salmon run firsthand. Step aside Great Migration, as this is one of the greatest wildlife spectacles you'll get to view in the area. Watch in awe as these silvery fish leap impossibly up the waterfalls to return to their spawning grounds.
4. Neeps and tatties
Neeps and tatties go together like peas and carrots. While the rest of the world knows them as turnips and potatoes, somehow they sound a lot more exotic as neeps and tatties. Pair these with Scotland's national dish, haggis.
5. Fish and chips
Another import from Britain, like its full breakfast, is the familiar favourite – fish and chips. In Scotland, you'll even get to keep the mushy peas, although there are slight regional variations of this simple yet tasty staple.
In Edinburgh, sprinkle salt and 'chippy' sauce on your fish and chips. This sauce is a mixture of brown sauce and vinegar or water. Don't be surprised to hear Edinburgh locals proudly proclaim that eating fish and chips in this way is entirely unique to the Auld Reekie. Outside the capital, vinegar remains the sauce of choice on fish and chips.
6. Black pudding
Ignore the calling of your sweet tooth. In this part of the world, they use the term 'pudding' for savoury dishes. And none is more famous up north than black pudding, another familiar addition to the Scottish breakfast plate.
The Scots make their black pudding from pork blood, mixed with pork fat and oatmeal, and fashioned into a sausage. Close your eyes, sample a bite-sized chunk and you'll certainly want more.
Scottish people will be quick to share their favourite sources of black pudding, or haggis for that matter, with anyone who asks. In the words of your enthusiastic hosts: "It's one of those Scottish dishes that's pure dead brilliant". Enough said.
7. Bacon butty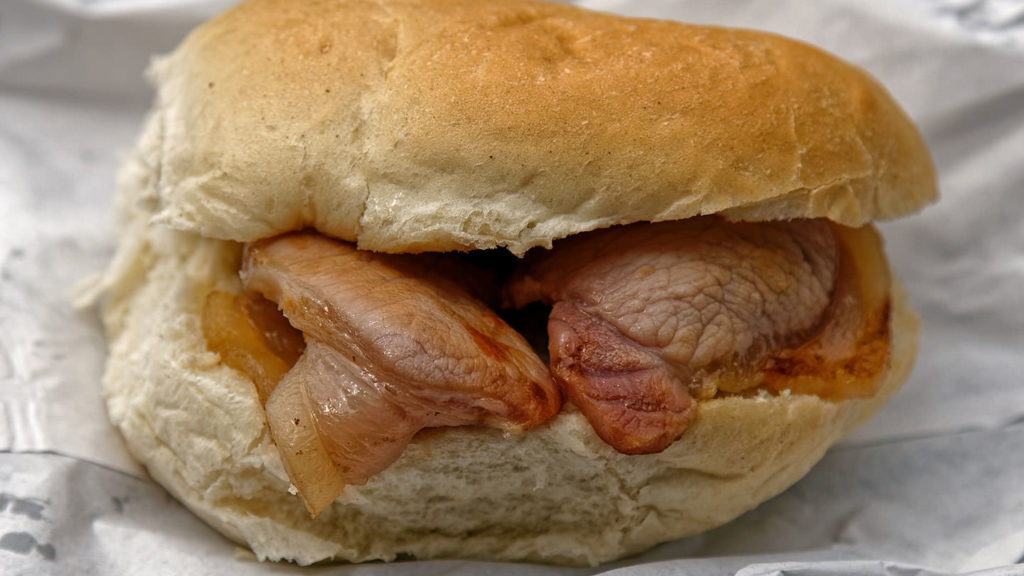 Don't expect it to win any fine-dining awards, or find its way on to the Heart Foundation's diet for that matter. Nonetheless, the Scottish bacon butty is oh so sinfully delicious it should be a crime if you don't eat every last morsel.
Sandwich a generous rasher or two of the finest locally grown bacon on a freshly baked white roll and, as is the Scottish way, smother it in butter. A generous drizzle of tomato sauce or brown sauce is the finishing touch.
8. Sticky-toffee pudding
Sweet and lick-your-fingers sticky, this favourite British treat has made its way across the Solway-Tweed Line into Scotland and can be found in Scottish pubs across the country. Make sure you order the warm, deliciously more-ish sticky toffee 'pud' on your next trip to Scotland, even if you forego dinner entirely to finish it all.
The Scots add dates and enough sugar in this moist sponge cake to satisfy any toddler on a sweetie binge. Push them over the edge with a generous dollop of vanilla custard or ice cream.
9. Shortbread
The Scottish give the French a run for their butter with their favourite Christmas or Hogmanay gift. This traditional Scottish biscuit comprises one part sugar, two parts butter and three parts flour. Just one whiff and you know you'll want a wee piece or two with a cuppa.
Although there are many regional twists on this classic treat variations, it's always melt-in-your-mouth delicious.
10. Deep-friend Mars bar
A little batter clearly doesn't concern the Scottish, who delight in coating all manner of delicious treats so that they can be deep-fried. Fish, sausage and, would you believe, a gooey Mars bar, all make it from the frying pan into the deep fryer.
While Mars bars are the chocolatey treat that Scots love to sizzle, you can request any chocolate deep-fried in chippies and pubs across the country. Take a bite and the warm, liquid chocolate will melt in your mouth.
11. Wander the whisky trail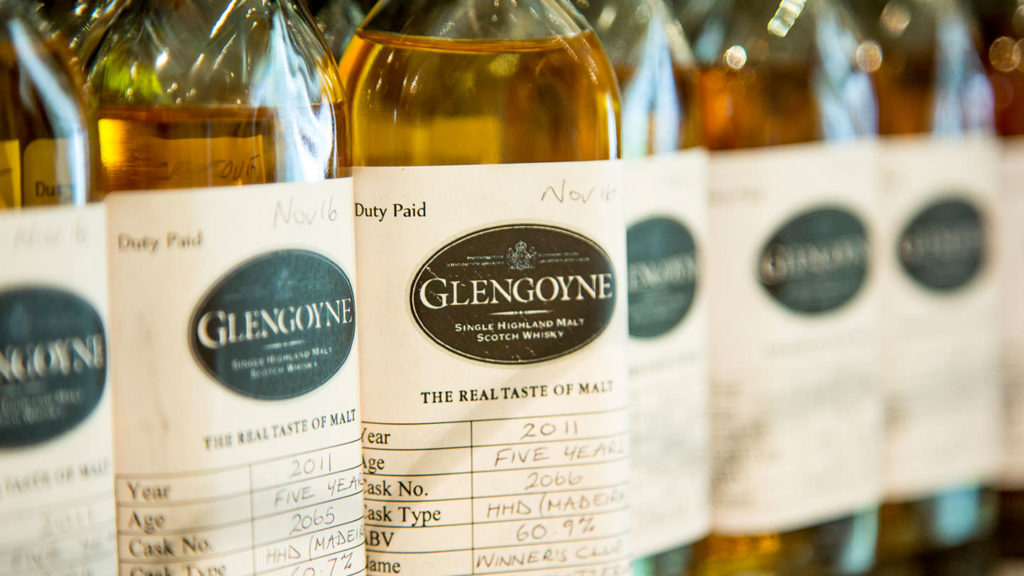 While it may not be a dish, Scotland's famous tipple is well-deserving of its spot on this list. Besides, a wee dram of single malt, single grain or blended malt Scotch whisky is the perfect end to a day well spent exploring Scotland. Be warned, you'll struggle to limit your velvety nightcap to one.
For Trafalgar guests taking a trip to Scotland, there's a rare opportunity to follow in the footsteps of Johnnie Walker on the whisky trail. Pop into Glengoyne, the country's most famous distillery where you'll have an opportunity to sip some of their unique Highland single malt whisky. Take your whisky-fuelled adventure a step further and learn all about how Scotland's favourite golden liquid is made. And of course why it's spelt whisky, not whiskey, in this part of the world.
By: www.trafalgar.com