There are plenty of specialty foods beyond apple strudel and wiener schnitzel to sample in Austria. However, be wary. From cheese-stuffed sausages to coffee accompanied by a raw egg – here are a few you might want to think twice about before trying.
Leber Kase Semmel
Wandering around Vienna, if unacquainted, you will likely find yourself pondering over what this ubiquitous sandwich is, where it comes from, and why everybody seems to be eating it. The answer to the latter question remains a mystery but the Leberkäse Semmel (liver cheese) is essentially an uncomplicated Austrian marriage between a sizeable slice of liver sausage (corned beef, bacon, and onions) and an airy emperor's roll, usually seasoned with gherkins or mustard.
The dubious liver kase sandwich | © Kent Wang / Flickr
Käsekrainer
Meat and cheese are two ingredients that feature heavily in Austrian cuisine and this sausage k.i.l.l.s two birds with one stone. Created in the rural Upper Austria, the käsekrainer is an adaption of a Slovakian recipe—essentially a large smoked sausage stuffed with Emmental cheese. Widely available at most Wurstlstands throughout Vienna and Berlin, they are often mysteriously on people's must-try list when sampling Austrian cuisine. There are a variety of ways of serving the käsekrainer – grated horseradish and mustard are popular accompaniments. The sausage can also be eaten with ketchup or sprinkled with curry powder for a spicy kick. One thing's for sure – it doesn't agree with everyone.
Sausage served the traditional Austrian way | © Vienna Tourist Board
Debrecener
Originally from Hungary, these eye-catching sausages have become popular in Austria. Heavily seasoned with paprika, giving it a garish colour, and other seasonings, such as garlic, pepper, and marjoram, it has an incredibly bold flavour. One particularly unappealing fact about Debrecener is that they ordinarily contain tiny flecks of pork fat, giving it a rather unattractive exterior.
Hungarian sausage | © stu_spivack / Flickr
Beuschel
This acquired dish ordinarily contains the upper intestines of a s.l.a.u.g.h.t.e.r.e.d animal, including that of fish. It is served in a variety of ways and can be adapted to include any kind of offal—heart, tongue, spleen, lung, or kidney and is often served with dumplings. Explaining why this should be avoided shouldn't be necessary.
Kaisermelange
There are all sorts of unconventional coffees available these days—from pumpkin spiced lattes to double mochaccinos. Vienna is the capital of coffee and you'll most likely end up in one of their coveted cafés during your stay. However, unless suffering from a particularly brutal hangover, you may want to avoid ordering the Viennese specialty Kaisermelange—an espresso or mocha topped with whipped cream and a raw egg with a brandy on the side.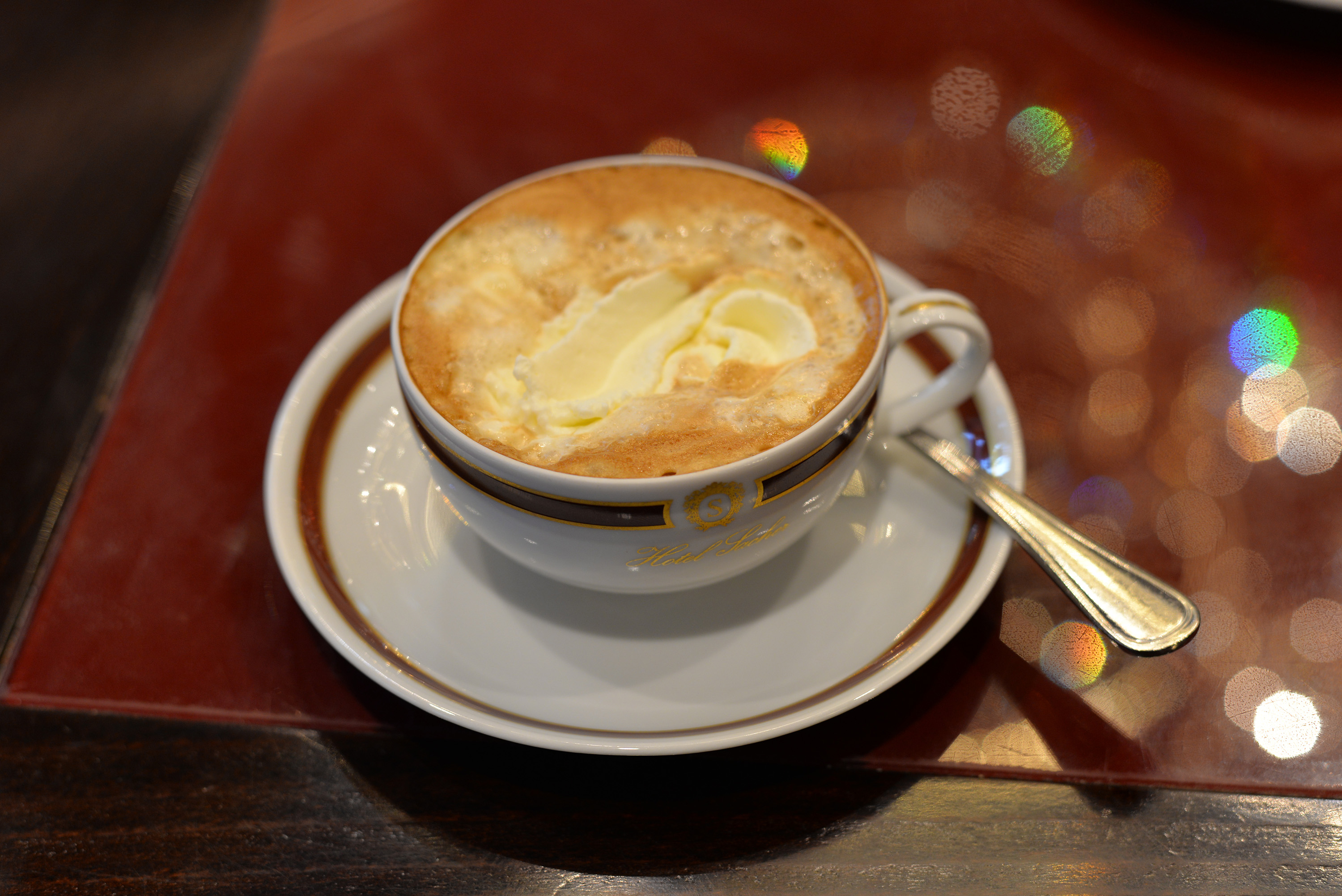 (Too much) Schnapps
Schnapps is a favourite Austrian specialty and comes in a variety of flavours, from Apricot to Strawberry. While it shouldn't be avoided altogether, do be wary – it contains over 40% alcohol and hangovers can be atrocious.
Bierschinken
Contrary to what the name suggests, this ham does not contain any beer. Created using pickled pork, beef, or poultry meat (and often a concoction), plus bacon and spices with a coarse deposit of pork pieces or cooked ham – it is an unusual and acquired taste.
Piles of ham | © Pixabay
Mozart Kugel
While these certainly shouldn't be completely avoided, you may want to take care when sampling them, as addiction is highly probable. Wrapped up in foil featuring the famous composer's face – red for milk chocolate, blue for dark – these smooth chocolate spheres containing a marzipan centre are the quintessential Austrian treat. Invented by the chocolatier Fürst in the 19th century, you'll find them in almost every good supermarket around Salzburg and in the Café Konditorei Fürst, located on Mirabellplatz. Beware.
Sachertorte
The Sachertorte has to be one of the most overrated cakes in the world. Such is it its popularity that legal battles have ensued over the rights to claim the title of the "Original Sachertorte" (for your information, Hotel Sacher triumphed). Lengthy court battles suggest that the cake must be truly magnificent. However, this plain chocolate torte is generally considered by people to be distinctly average – a little dry and tasteless. It's certainly not worth the calories and there are countless superior rivals you should try instead.
The famous Sachertorte | Pixabay
Brat'lfettn
Essentially a concoction comprising of cold gravy and pork fat, and usually spread on toast. Need we go on?
Mohnnudel
Austria isn't short of unusual dessert recipes (Kaiserscharm, for example) and this has to be among the strangest. Making a bad impression from the beginning, it appears on the plate as a kind of mangled spaghetti dusted with an unidentifiable black powder (soot, chocolate?) Appearances aren't everything, of course, but unfortunately, the taste doesn't compensate. Created using potato dough and poppy seeds, it has a bland flavour that will leave you yearning for apple strudel.
By: theculturetrip.com