Experiencing winter in Canada might scare some people, especially since the nation is known for its snow. But there are many worthwhile reasons to visit Canada in winter, such as visiting some of the world's best ski resorts and experiencing an authentic winter wonderland. Keep reading to discover more reasons why Canada has to be your next winter holiday destination.
Fewer city crowds
Around the world, people tend to stay close to home in winter and during the holidays. This is great for travellers who decide to venture abroad to places like Canada. Although it's cold, there's a certain charm found in places like Quebec City when the European-style architecture is dusted with fresh snow. The quieter crowds allow visitors to see all of the attractions without queuing too. Many of the best sights in Canadian cities are inside (such as museums and art galleries), so you can defrost before continuing your trip around the quiet city streets.
Hockey
Hockey is Canada's national winter sport. The National Hockey League season, which includes both Canadian and American teams, runs from October until April. So when visiting one of Canada's major cities in winter, opt to spend the afternoon or evening at a hockey game. It's a fast-paced game to watch, and the atmosphere is electric. If your trip doesn't coincide with an NHL game, look to experience a game played by a team like the Vancouver Giants. Michael Buble is co-owner of that particular team!
See a different side to Toronto
PATH in Toronto is the world's largest underground shopping complex. It has 30 kilometres (19 miles) of shopping arcades, which totals about 1,200 shops and services. The official website breaks down just how much is connected via PATH's pedestrian tunnels and elevated walkways: 50 buildings and office towers, 20 parking garages, six subway stations, eight hotels, two department stores and a railway terminal. Following PATH through Toronto is a fun way to escape the snow and see a different side to Toronto.
Sample icewines in Niagara-on-the-Lake
Icewine is a dessert wine that's produced from frozen grapes. Canada and Germany are the biggest producers of icewine, and 75 percent of Canada's icewine is made in Ontario. Niagara-on-the-Lake is the best place to sample icewine, and the charming town even hosts an icewine festival every January. Some of the top wineries for sampling icewine include Peller Estates, Inniskillin, Pillitteri Estates Winery and The Ice House Winery.
The world's best skiing
The biggest reason to visit Canada in winter is to experience some of the world's best ski resorts. There's a ski resort in Canada for everyone and every skill level. In British Columbia, Whistler Blackcomb is North America's largest resort, and Big White is the best for families and ski in/out convenience. Meanwhile in Alberta, there are three ski resorts located near Banff: Sunshine Village, Lake Louise and Mount Norquay. In Quebec, Mont Tremblant might be the most popular, but Le Massif is another good option.
Warm-up with Canadian delicacies
Canada's delicious and hearty delicacies simply taste better in winter. Poutine is the country's national dish and includes french fries topped with gravy and cheese curds. La Banquise is the best place to sample the dish in Quebec. Three other signature Quebecois dishes include Montreal smoked meat, pea soup and tourtière, which is a French-Canadian meat pie. For dessert, treat yourself to a BeaverTail or butter tart after hitting the slopes.
The Northern Lights
Another fantastic reason to make Canada your next winter holiday destination is the Northern Lights. The natural phenomenon can be seen across northern parts of the country every winter. Some of the top places to visit to see the Northern Lights include Yellowknife in the Northwest Territories, Whitehorse and Dawson City, Iqaluit in Nunavut and Churchill in Manitoba (also known as the world's polar bear capital). Jasper National Park is also a dark sky preserve, and one of the most accessible locations for Northern Lights viewing.
Outdoor adventures
Yes, skiing is a great reason to visit Canada in winter. But if skiing and snowboarding aren't your favourite activities, there are plenty of other outdoor snowy adventures to be had. Canada is home to some amazing natural skating trails, in places like Windermere in British Columbia and the famous Rideau Canal in Ottawa. There are also other fun activities like dog sledding, snowshoeing, cross-country skiing, tobogganing, fat biking, and tubing.
Après-ski sessions
One of the best reasons to ski is to have an excuse to après-ski afterwards. Two of the more famous ski towns known for their bars, restaurants and nightlife are Whistler and Mont Tremblant. In Whistler, some of the best options include Dusty's for BBQ, Garibaldi Lift Co. for convenience and Merlin's for dancing. On the other side of the country, Mont Tremblant's Le p'tit Caribou has been named the best ski bar in Eastern North America 10 years in a row (and counting).
Winter Festivals
Canadians love to celebrate, no matter the season. The nation hosts many amazing and unique winter festivals from coast to coast. For foodies, both Vancouver and Toronto host festivals called Dine Out and Winterlicious respectively. The Quebec Winter Carnival is Canada's oldest winter festival. There's the Winterlude Festival in Ottawa, which takes place on the Rideau Canal and attracts nearly half a million people every year. Other fun events include Niagara Falls' Winter Festival of Lights, Winnipeg's Festival du Voyageur and Toonik Tyme Festival in Iqaluit.
Ski towns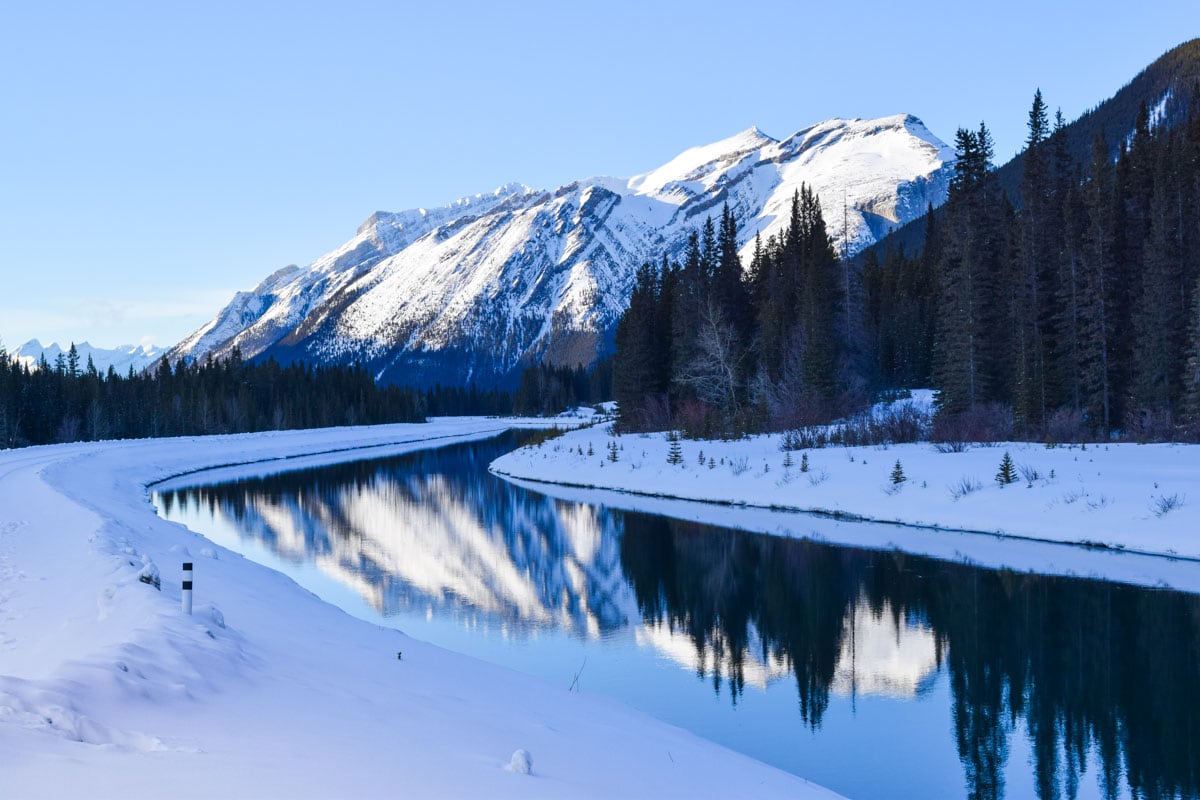 Ski towns in North America come alive in the winter. Some of the country's best ski towns are located in British Columbia and Quebec. They each have a distinctive vibe, but usually include log cabins, pleasing architecture and friendly locals. Fernie in BC has been named the best ski town in North America, and its mountain is known for its legendary powder. Whistler is of course another option, as is St-Ferreol-les-Neiges in Quebec and beautiful Banff in Alberta.
Hot springs
Hot springs are always better to visit in the winter. Fortunately, Canada is home to some amazing hot springs. In the Canadian Rockies, don't miss visiting Miette Hot Springs in Jasper and Banff Upper Hot Springs. In the Yukon, Takhini Hot Springs is a must. But British Columbia is the hot spring hot spot, with about 50 locations. The natural Keyhole Hot Springs near Squamish are visually stunning, while Harrison Hot Springs is a popular day trip from Vancouver.
By: theculturetrip.com