Portugal became over the last few years one of the most attractive places to visit in Europe. Despite this success, it continues to be a value holiday destination.
This country offers a huge variety of interesting points to visit. Amazing nature and stunning landscapes, wild beaches, rich history, delicious food, and friendly locals! If you are interested in visiting it, you can't miss our list of best places to visit in Portugal that will inspire you for an exciting adventure to the discovery of this country!
1 – Faro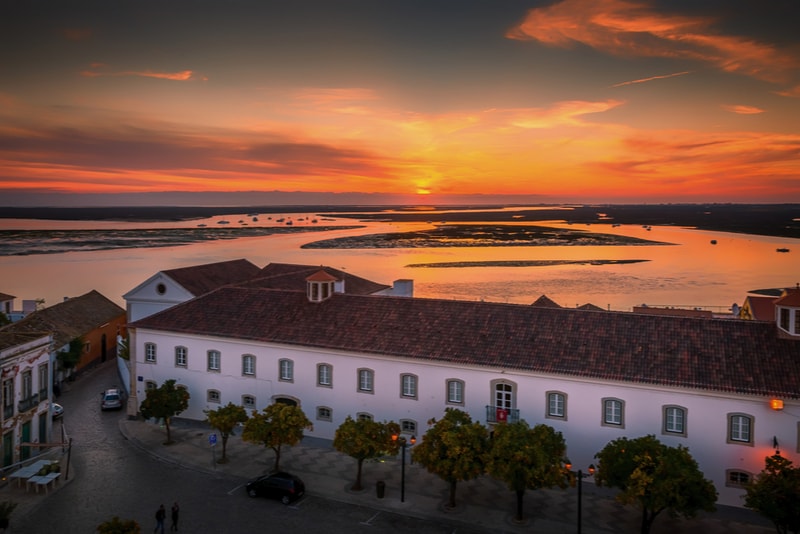 Faro, the capital of the Algarve has a well-connected airport and that makes it a perfect place to start this road trip. Many visitors only pass through this underrated city. Make sure you don't make the same mistake. The city has many attractions, a beautiful marina, well-maintained parks and plazas, and a historic old town full of pedestrian lanes and outdoor cafes. You will be surprised by how many things to do in Faro you will find!
2 – Lagos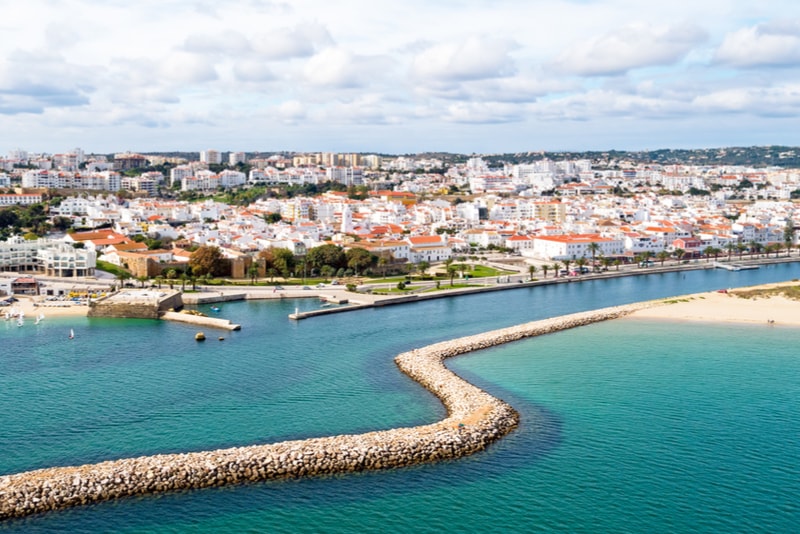 About 90 kilometers western to Faro there is the beautiful small town of Lagos. The town has a young, cheerful vibe and a wealth of historic attractions. On top of that, Lagos has a pumping nightlife and so many amazing beaches where to relax and sunbath during the day.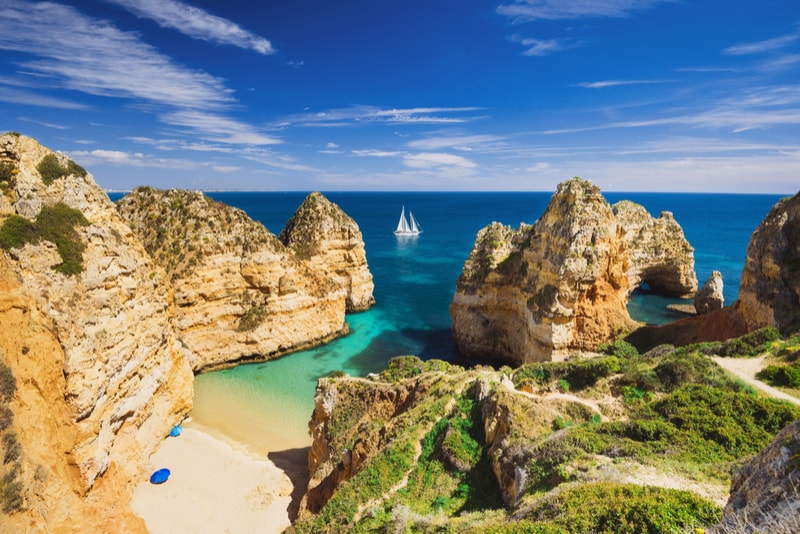 Once you are there, you will never get bored! There are plenty of fun activities in Lagos. From kayaking tours to boat trips, snorkeling, climbing, stand-up paddle, and many more!
Albufeira is another destination near Lagos, worth to be mentioned. You can take a boat trip from Albufeira to reach the famous Benagil Cave!
3 – Sagres & Cabo Sao Vicente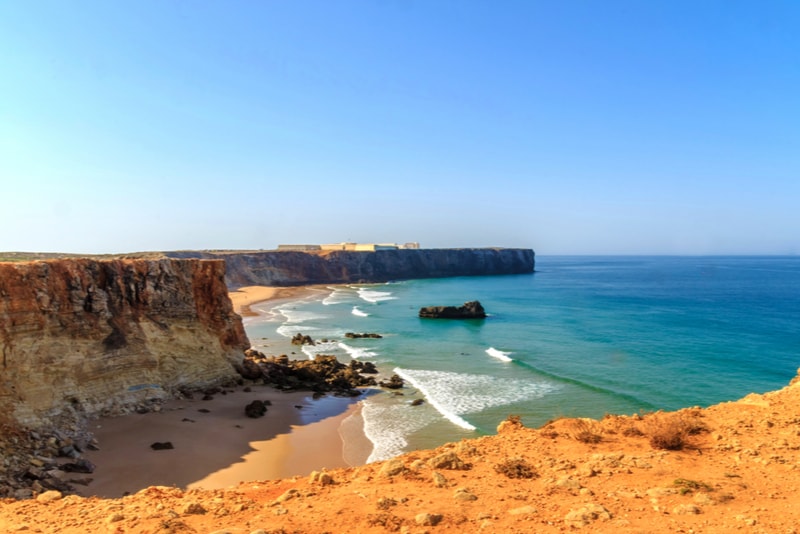 The next stop on our road trip is Sagres, the further south-western point in Europe with its astonishing Cabo Sao Vicente fortress. This small village is the best place if you are a surf lover. It is located very close to some of the best surf spots in Algarve, perfect for beginners, intermediate, and pro surfers. It is also a big attraction for nature lovers. You will find some of the best views of this country in Sagres with its end-of-the-world feel and sea-carved cliffs.
4 – West Algarve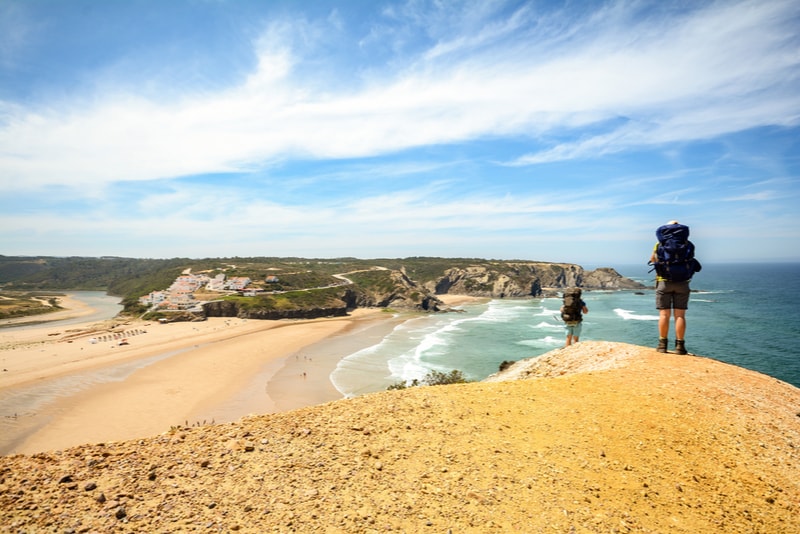 The coast from Sagres until Odeceixe is full of gorgeous beaches and breathtaking landscapes. This is the less touristic part of Algarve with a lot of picturesque small towns to discover. There are some beaches you definitely can't miss: Odeceixe, Amoreria, Arrifana, and Praia do Amado are unmissable places of this area. Especially if you are into surf! This coast is also very famous for its hiking routes. Travel along the famous Rota Vicentina and enjoy the stunning landscape.
5 – Setúbal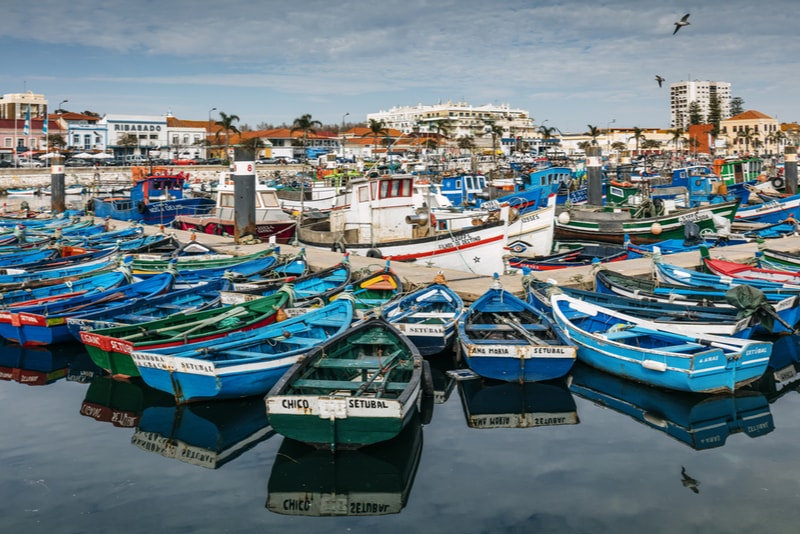 Heading to the Capital, on a scenic bay at the mouth of the Sado River, Setúbal is a fishing city that entered in tourists radar only in the past few years. The city itself is a great attraction with its Manueline monastery, churches, and the main market.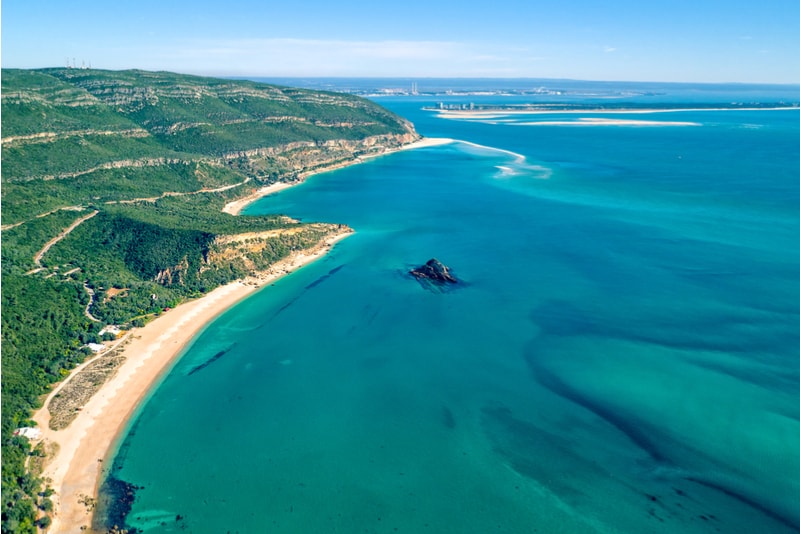 Besides that, it is a perfect base for exploring the region's natural assets. Discover the best things to do in Setubal District! Just outside the city, travel along the dramatic, pine-brushed coastline of Parque Natural da Arrábida, or simply soak up rays on nearby sandy beaches. The National Park of Arrábida is one of the best places to visit in Portugal.
6 – Lisboa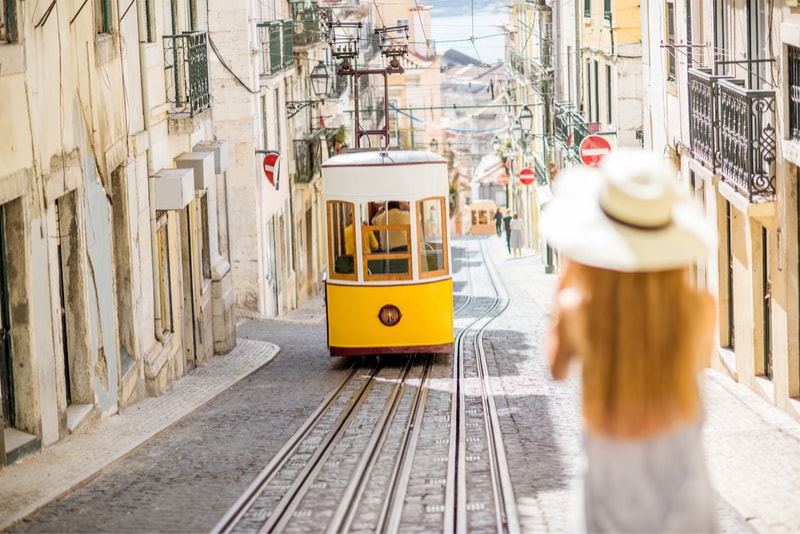 One of the most iconic cities in Europe, Lisbon is one of the places to visit in Portugal you definitely can't miss. Lisbon is sunny, friendly, cultural, and even low-cost! There are endless interesting things to do in Lisbon for you to discover. You can also plan a visit to one of the many places to visit in the surrounding area, discover all the day trips and excursions from Lisbon!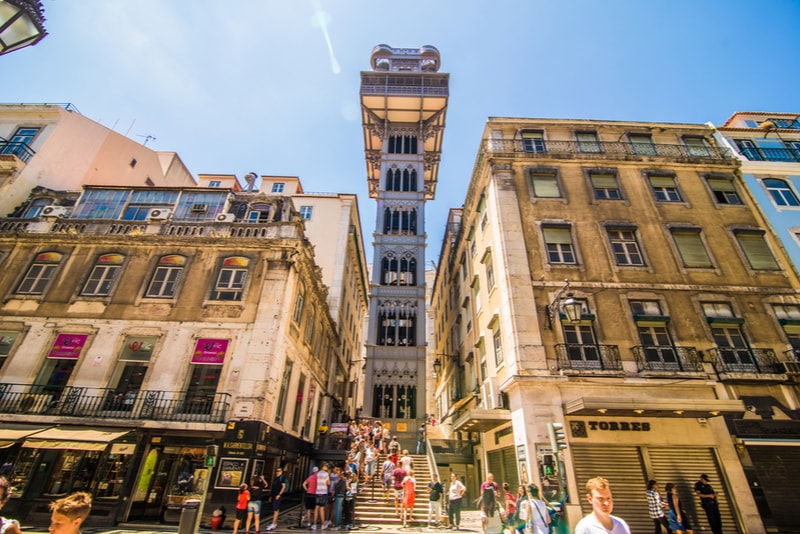 Get inspired by our article about must see, must do & must eat in Lisbon, and discover the best of this vibrant city!
7 – Sintra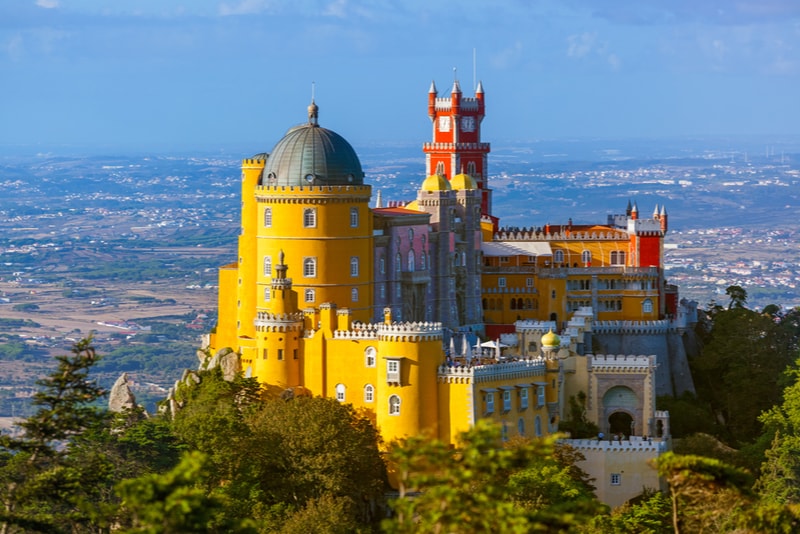 intra is one of the most famous places to visit in Portugal. Leaving Lisbon's western suburbs and climbing into Sintra feels like crossing over into another world. It's highly recommended to join a day trip from Lisbon to Sintra. Sintra may be Portugal's most enchanting city, filled with fairytale palaces, manicured gardens, mysterious paths, and an idyllic coast. Its Unesco World Heritage–listed center, Sintra-Vila, will impress you. Make sure you visit the Pena Palace that could be straight out of a children's fairytale book. You also can't miss the amazing Castle of the Moors, the Monserrat Palace, and the Quinta da Regaleira.
8 – Ericeira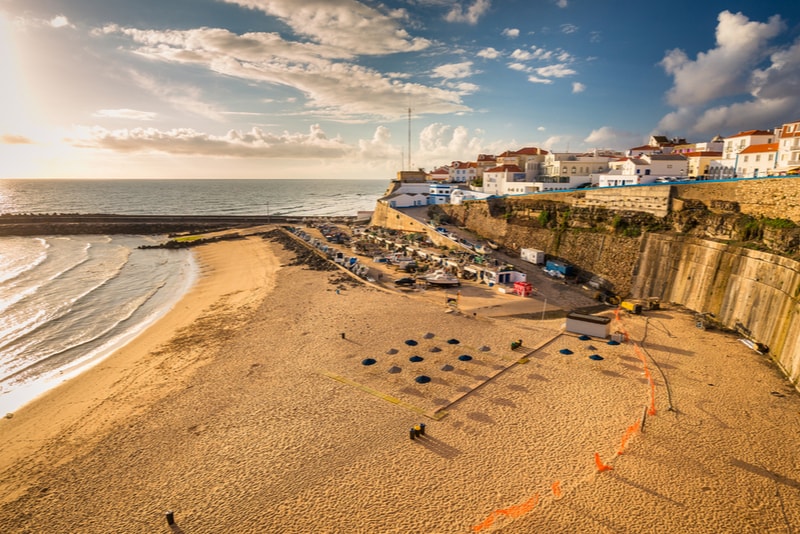 Heading up north, just a few kilometers from Lisbon, there is Ericeira, the first world surfing reserve in Europe! Whether you are passionate about this sport or not it is well worthed a visit to Ericeira. It's equally renowned for spectacular ocean vistas and excellent seafood restaurants in addition to being a mecca for surfers.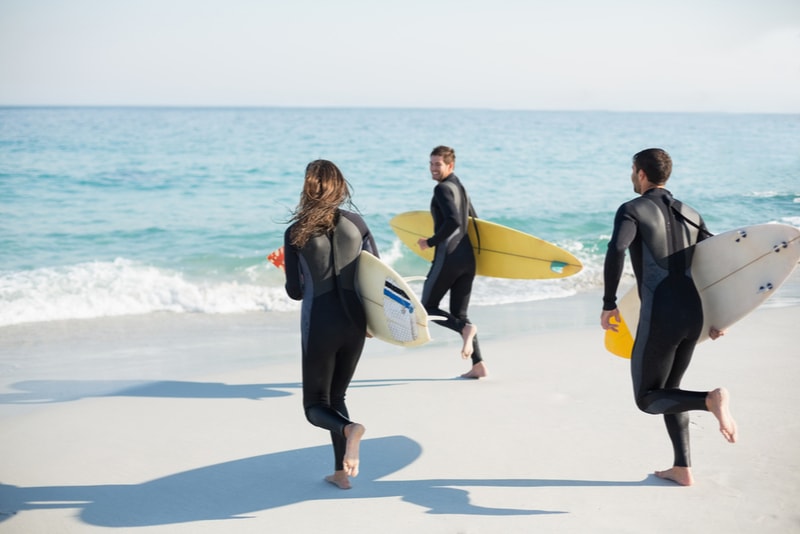 Learn how to surf in Ericeira, enjoy the impressive nature or just relax in one of its beautiful beaches.
9 – Peniche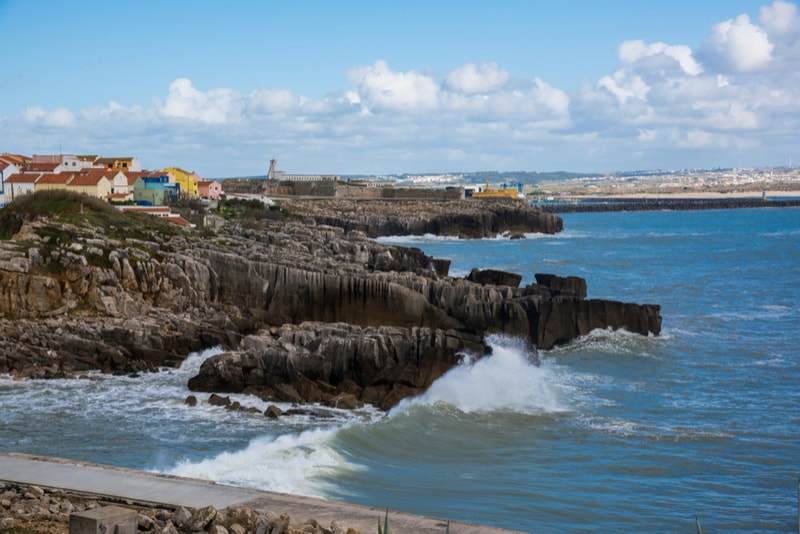 Peniche is a small town spectacularly set on a headland surrounded by the sea. The walled historic center makes for pleasant strolling, and the seaside fort where Salazar's regime detained political prisoners is a must-see for anyone interested in Portuguese history. The beaches near Peniche are gorgeous and, one of them, Supertubos, is very famous for hosting a World Surf League event.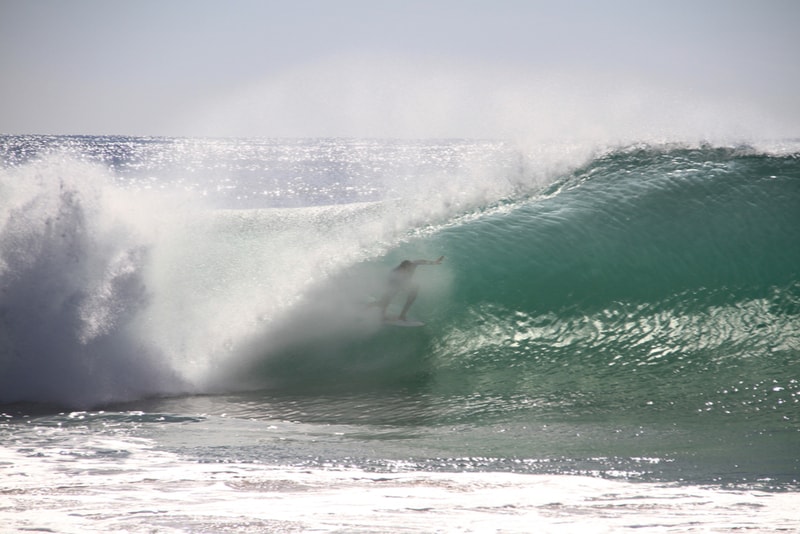 This charming town is also famous for being a jumping-off point for the beautiful Ilhas Berlengas nature reserve. We definitely recommend you to visit this beautiful town while road tripping in the center region of Portugal.
10 – Óbidos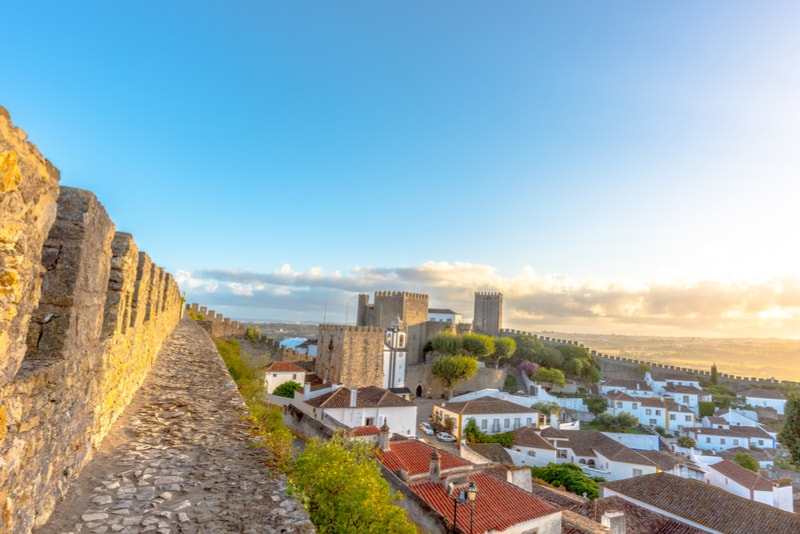 Very close to Peniche there is Óbidos. Portuguese and foreigners simply love this special village. We recommend you to spend some time enjoying the village typical streets. You'll see these are different from anything you'll find in Lisbon, but they are very characteristic from other regions of Portugal. Around Christmas, during December, Óbidos hosts an incredible Christmas Village. During the summer, in July and August, it hosts the biggest medieval fair in the country. And during spring, in April and May, it hosts the International Chocolate Festival. Not an easy choice! You can visit Óbidos on a day trip from Lisbon.
11 – Nazaré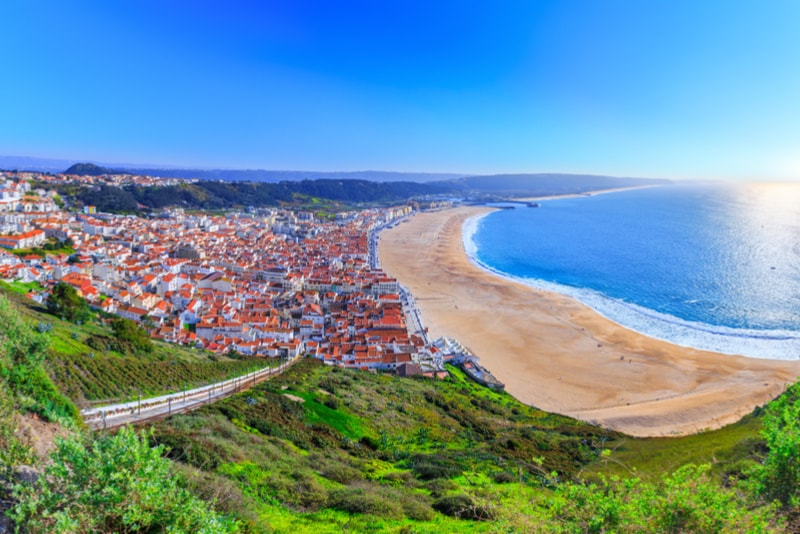 Another unmissable place to visit in Portugal is Nazaré. Possibly the most famous fishing town in Portugal, it is unique in many ways. With a proud fishing tradition dating back many hundreds of years, spectacular waves, and picturesque orange-roofed buildings packed along a long, golden beach, it's a beautiful, chilled-out place to spend a night or two. You can relax on some of the best beaches in Portugal and take the picturesque funicular from the beach to the cliffs. Or enjoy fresh seafood, exploring the Portuguese fishing tradition.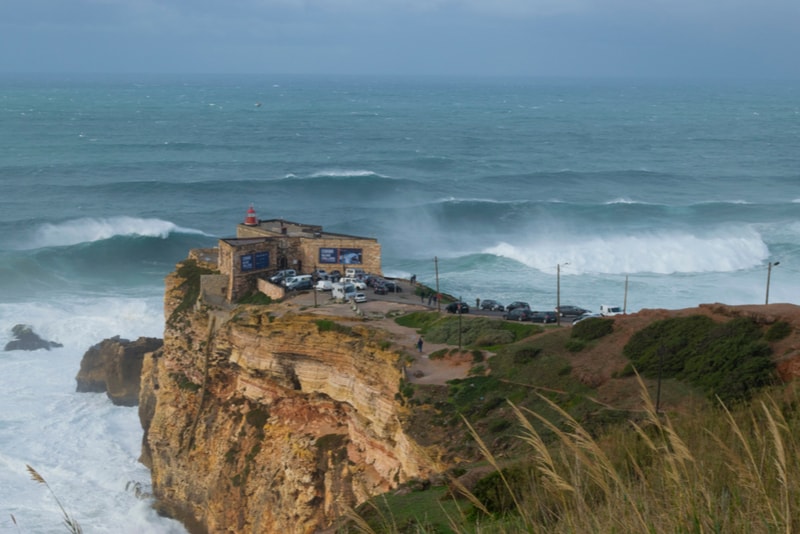 On top of that, Nazaré hosts some of the biggest waves in the world, marveling brave surfers on these monsters is something you definitely can't miss! Together with Peniche, Nazaré is one of the best surfing spots around the world!
12 – Coimbra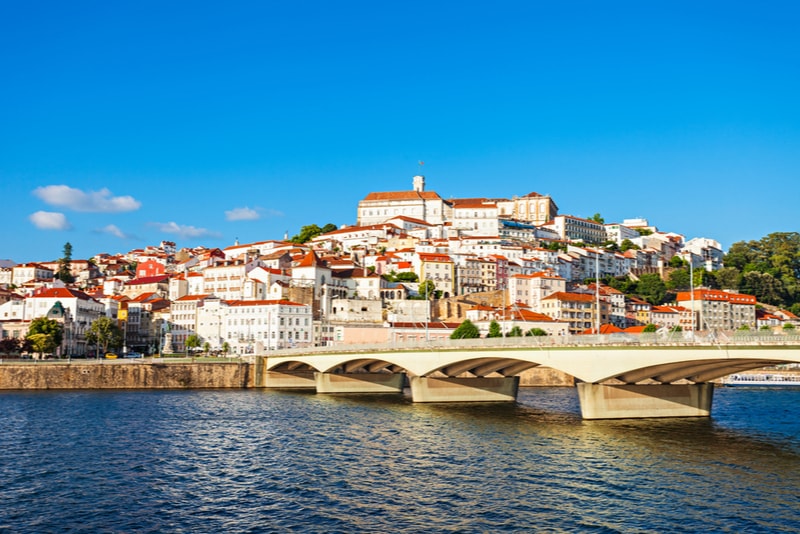 Coimbra was the medieval capital of Portugal for over a hundred years. It is also the site of the country's greatest university for the past five centuries. Coimbra definitely wears its weighty importance in Portuguese history with dignity. The University, churches and cathedrals, cafes with a student vibe, typical food: there are many things to do in Coimbra!
13 – Aveiro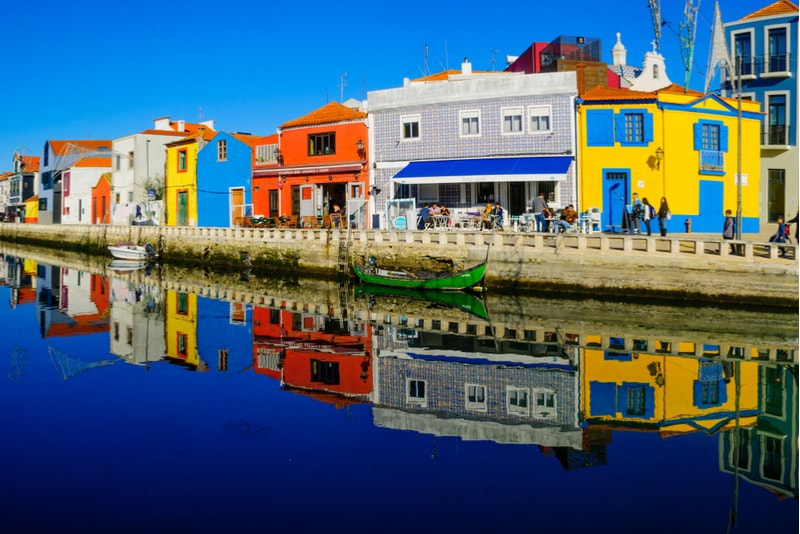 Very close to Porto, Aveiro is a great destination to spend one or two days. Situated near the coast, the nearby beaches attract crowds in the summer. Although, the heritage and vibrant culture continue attracting visitors outside of prime vacation season. Nicknamed the "Venice of Portugal", Aveiro is characterized by a maze of canals filled with brightly colored boats and it is easily one of the country's most romantic destinations.
14 – Porto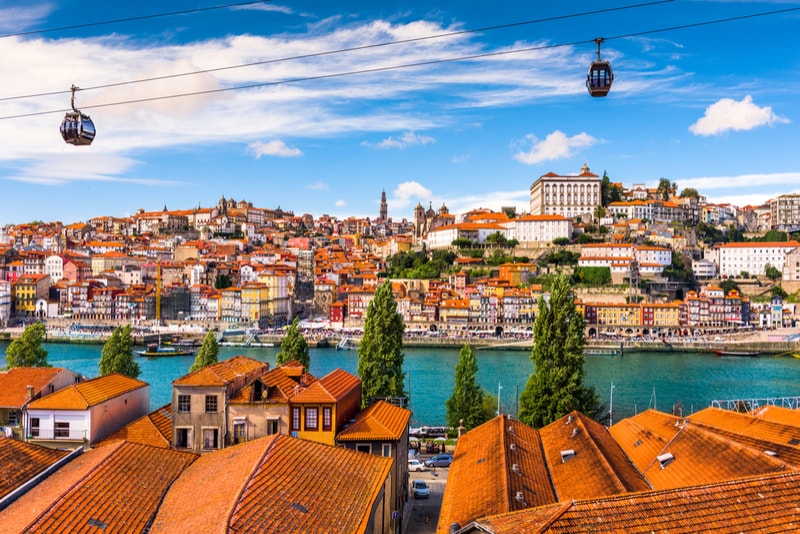 Disccover Porto, one of the finest cities in Europe. It is the second largest city in the country after Lisbon. Charmingly traditional and aesthetically delightful, Porto is a historic mercantile city on the slopes above the Douro Estuary. The center is a World Heritage site, and his richness and variety will surprise you!
Discover the best tours and activities in Porto. There are medieval walls, gleaming Baroque churches, the compact streets of the Ribeira district, the Romanesque Cathedral and that's just the beginning. Fortified port wine is still stored in warehouses on the south bank of the Douro, you can't miss a wine tasting in Porto!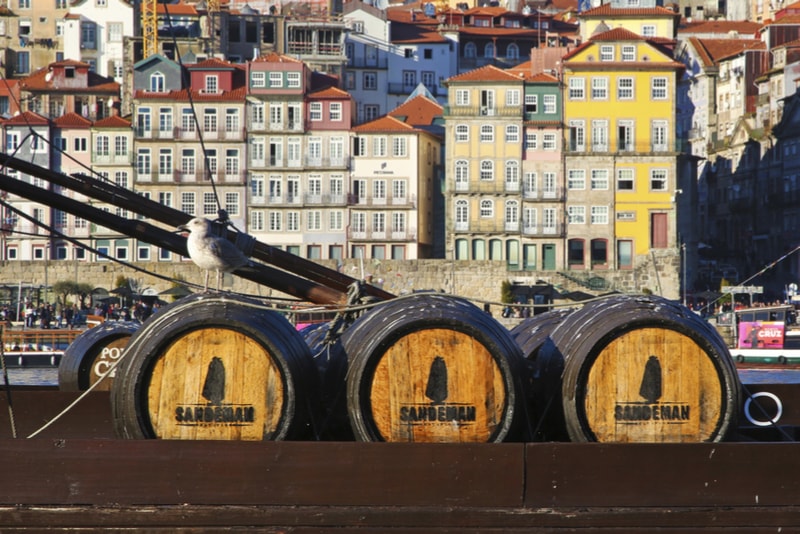 We hope our list will inspire you to make the most of your stay in Portugal!
By: tourscanner.com