There's nothing quite like the food in New Zealand and these Kiwi favorites are the best of the best.
New Zealand is known for having the most stunning vistas on the planet, but it should also be known for its traditional dishes. As an island surrounded by fishable water, it not only has incredibly fresh seafood, but also has some favorites that Kiwis have loved for centuries. From sweets to savory (slightly unusual) delicacies, there's nothing not to love about this country's cuisine.
Even better is the fact that many of these meals can be enjoyed with a view of one of the most beautiful destinations on earth. There's nothing like sitting down with a freshly-made Kiwi burger and a scoop of Hokey Pokey and enjoying striking mountain landscapes or sparkling ocean waters. Oh, you don't know what Hokey Pokey is? And you don't know what ingredients are in a Kiwi burger? Don't worry… You're about to understand everything.
Hokey Pokey (Honeycomb) Ice Cream
Eating Hokey Pokey is like eating a little scoop of heaven. This ice cream, which has chunks of homemade caramelized honeycomb, is a glorious treat in New Zealand. It's so abundant, in fact, that you can even find it at various quick-stops and convenience stores. Its creamy base combined with the crunchy, sweet, slightly toffee-like texture of the honeycomb makes this a crave-worthy dessert. It's so good that we wouldn't even tell anyone if you had it for breakfast rather than an after-dinner sweet.
Hangi
Hangi is a traditional dish made by the Maori tribe, which has deep roots in New Zealand. The method of cooking is what makes this dish so unique, as the meat and vegetables are cooked underground with hot coals.
The use of an underground oven results in fork-tender meat, seasoned with an earthiness that delicious and savory. In today's world, the method is used more for tradition, but it's definitely something visitors should experience at least once while they're learning about the Maori peoples.
An Authentic Kiwi Burger
Everyone loves a good burger, including New Zealanders. However, a Kiwi burger differs slightly from what many might know in the states. Rather than a traditional cheeseburger with bacon or tomato, this burger is beetroot and a fried egg.
It sounds pretty strange but it's actually pretty delicious. This burger can be found pretty widely around New Zealand and is definitely a must-try for those who like to be adventurous in the burger tastes… And even if you don't, it's still worthy of a chance.
Pavlova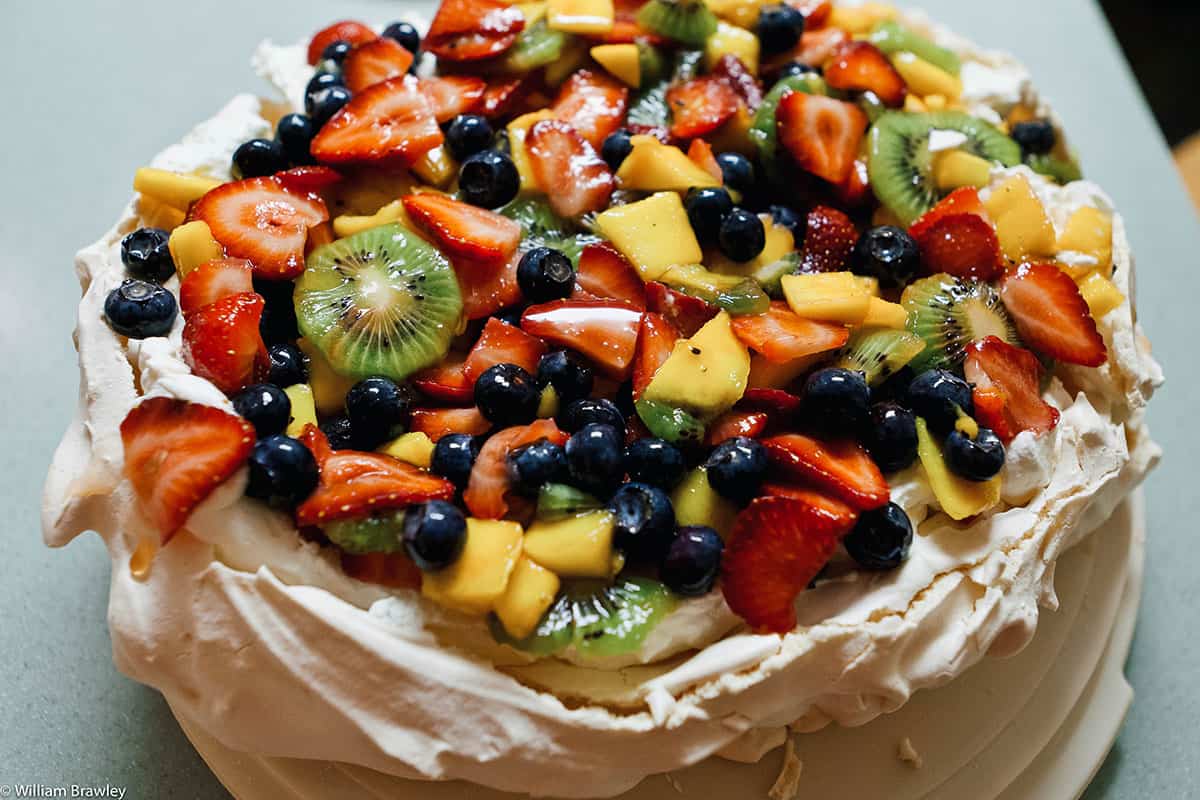 This delicate dessert is basically like eating fruit on a sweet cloud. The meringue base is topped with whipped cream and fresh fruit and is just as stunning as it is tasty. It's a well-loved dessert in New Zealand and can be found pretty much anywhere, the only difference being what it's topped with.
With its slightly chewy center, baked crispy exterior, and fresh fruit to cut through the sweetness, this dessert is perfectly balanced and, in a word, perfect.
Southland Cheese Rolls
There's not a single person on earth who doesn't love a good grilled cheese. Southland cheese rolls take the idea of grilled cheese and push it to the limit, resulting in a slightly crispy, buttery, rolled grilled cheese sandwich.
This results in a gooey, cheesy delight, usually topped with fresh herbs. It's comforting and wholesome, and also goes by the nickname of "Southland sushi."
Source: thetravel.com