Christchurch, the largest city in New Zealand's South Island, is a truly vibrant place, boasting interesting architecture, extremely friendly locals and good food and coffee. Visitors will be happy to know the city has a great public transport system, making it easy to get around by bus or tram – a far cry from the more remote towns on the South Island such as Wanaka. It's also a very walkable city, so you can comfortably explore on foot or by renting a bicycle if you prefer the more active approach. From museums to nature parks to delicious food, here are a few of the top things to do in Christchurch.
Top Things To Do in Christchurch
Christchurch Museums and Parks
Visit Canterbury Museum
Canterbury Museum is a must see for museum lovers. Here you can learn all about New Zealand's history, check out rare Maori artefacts and visit the Paua Shell House where you can view more than 1000 paua shells – that's a lot of shells! The museum also regularly hosts temporary exhibitions, so be sure to check their website in advance if you want to see what's going on. The museum has two floors and will take you a good few hours to enjoy everything on offer.
The museum itself is very well organised, so it's easy to navigate your way around. It's located just beside the botanical gardens so you have the option to fill your head with knowledge and then go for a stroll afterwards! Entry to the museum is free, but donations are always appreciated.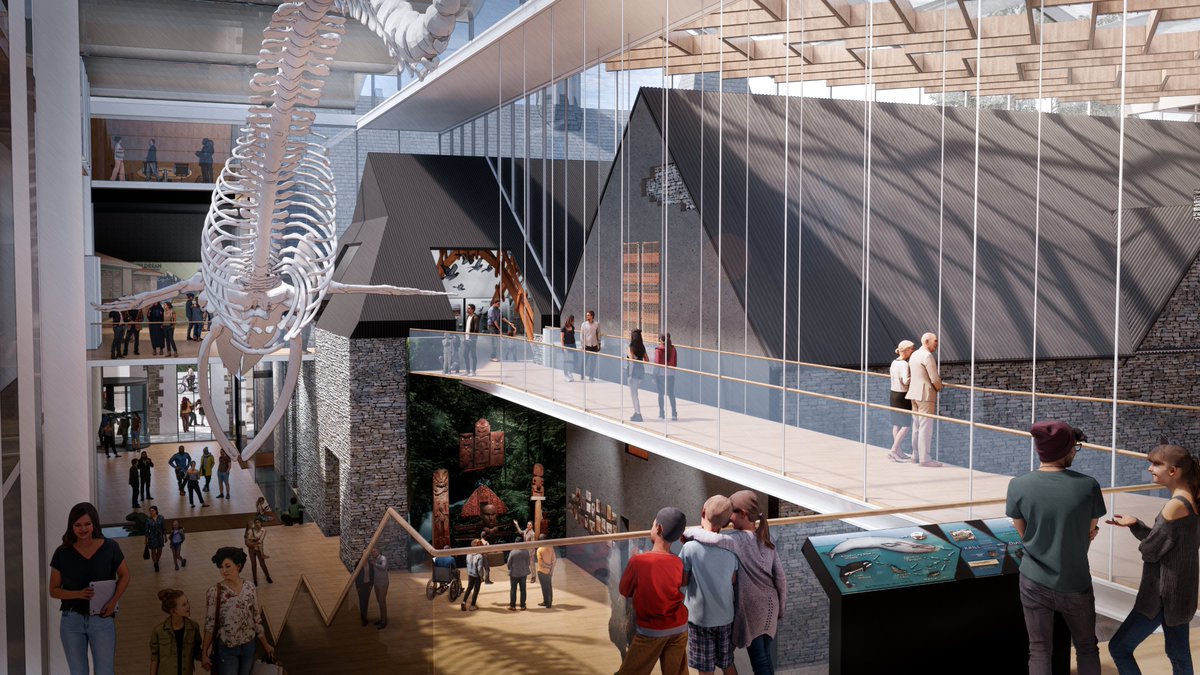 Explore Orana Wildlife Park
Orana Wildlife Park is the perfect place to visit with kids. You can easily spend many enjoyable hours here spotting all sorts of animals including gorillas, orangutans, and meerkats. The best thing to do is visit the animals at feeding times. Check out the giraffes or lions as they're getting ready to eat or get up close and personal with a kea at the kea walk-through. Taking a buggy train around the zoo is a great option given that the place is quite big and not so easy to navigate – it's also free once you've paid for your tickets!
One of the things that is really great about the park is that when you visit you really get the impression that the animals there are happy and well looked after. There's a great little area picnic area which has a playground too, so it really ticks all the boxes for a perfect family day out.
Stroll through Christchurch Botanical Gardens
The Christchurch Botanical Gardens are conveniently located beside the Canterbury Museum. The gardens are really well maintained and there are some awesome greenhouses on the site too. The place is full of beautiful plants, trees and birds and is a great place for nature lovers. The cafe on site serves delicious food too so it's a perfect spot to grab some lunch.
The grounds are quite large, so you'll be walking a lot if you really want to make the most of your time there and see it all – but it's the perfect spot to get some good exercise! If you're interested in increasing your knowledge while you're there and want to avoid stretching your legs too much, there isthe option of taking an electric car through the gardens with a guide.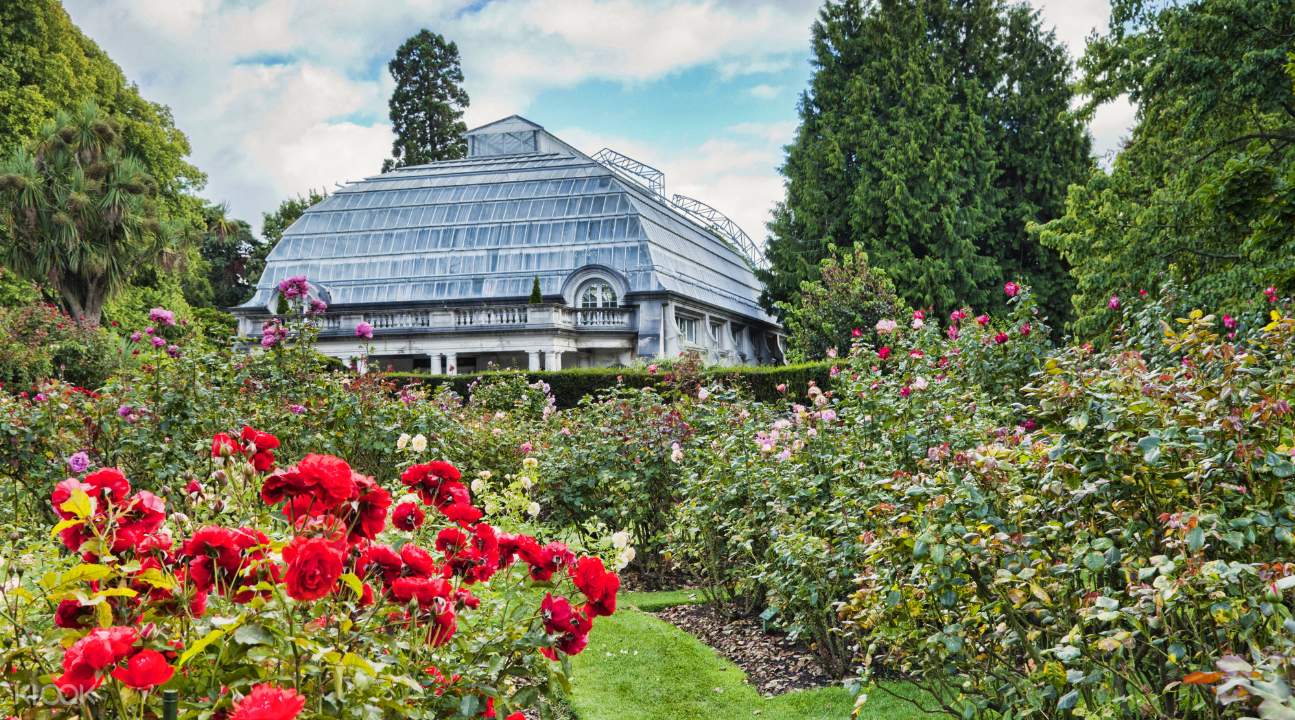 Hagley Park
Hagley Park is a cute little park to visit in the centre of Christchurch. It's the ideal place for a walk, run or a bike ride as it has special paths for runners and bikers too. It's full of beautiful trees and plants and has some scenic picnic spots.
Willowbank Wildlife Reserve
Willowbank Wildlife Reserve is a great place to visit with children. It's a more authentic version of a zoo where you have the opportunity to interact with the animals and can participate in feeding some of them. It's full of a mixture of various domestic, farm and wild animals and includes some unique ones such as kiwis and kea.
Christchurch Arts Centre
The Arts Centre consist of a number of neo-Gothic buildings in Christchurch's centre. Inside there's some nice artwork and quaint little shops and cafes. You'll see that the buildings were damaged by the 2011 earthquake and are in the process of being restored.
Mona Vale
The Mona Vale glass house is a beautiful Victorian building and is the perfect spot to head to for anyone interested in architecture or history. The gardens are beautiful and extremely well maintained. It's the perfect place to go for a good walk or you can take a good book and relax beside the pond.
If you're with children they can run around the grounds and have their own little adventures . You can also get some good food and coffee at the cafe which offers freshly baked scones in the morning and also does agood high tea.
Quake City
It's definitely worth taking a trip to Quake City where you can learn about the earthquake that shook Christchurch in 2011. Entry is 20dollars and the exhibition gives a true insight into what went on during the tragic event and is really eye-opening. There are displays that are interesting to read and you can also watch an interesting video that goes on for more than an hour where personal stories of the earthquake are shared. It's a great place to learn about the community in Christchurch and how resilient the people living there really are.
Adventure activities in Christchurch
Punting on the Avon River
Going punting is another great option if you're in Christchurch. The boats themselves have comfortable seats and the punters are always friendly and full of interesting information. If you're punting in winter a hot water bottle and blanket are provided for your trip – cosy or what!
Christchurch Gondola Ride
The views from the Gondola are incredible as you take in the beauty of the city's hills as well as bays. The Christchurch Gondola Ride is an absolute must for visitors to the city.
Sumner Beach
Although not in the city itself, this beach is the perfect place to head for a day trip from Christchurch as it's only a 20-minute drive away – and who doesn't love to escape the city to go to the beach? There's free parking and plenty of stuff to do in the area. Treat yourself to an ice cream or just have a tea or a coffee, lie in the sun and read a book, throw a frisbee with a friend, do some surfing or just take a lovely stroll along the Esplanade. The choice is yours!
Get active in the Adrenalin Forest
Looking for some of the top active things to do in Christchurch? Why not sign up for a day of adventure in the adrenaline forest? If climbing trees, balancing on wires, and flying across zip lines sounds like your kinda day out, this is the place to go.
Fun places to eat in Christchurch
Head to the farmer's market
New Zealand is famous for its fresh produce and where else to get the finest of food but from one of Christchurch's great farmers' markets. Head to Riccarton Market on Sunday from 9am to 2pm to do all the shopping you need. All sorts of food is available including plenty of cooked and raw options.
Purchase some of the most delicious cakes around, chocolate, coffee, vegetables or even German sausages. The market itself is located in a lovely setting beside a beautiful stream.
Have lunch at Under the Red Verandah
The food at Under the Red Verandah is simply delicious. Interestingly the building is made of upcycled materials which gives it a very unique character. It's an especially nice place to be in summer when you can sit on the red verandah itself.
The restaurant has an extensive lunch menu and the seafood chowder is one option that definitely won't leave you feeling disappointed. When you see what they have on offer for dessert you'll definitely be drooling too. It's a very popular place so it's recommended that you book your table in advance if you want to be guaranteed a seat.
Have some ice cream at Rollickin Gelato
This is one of our top recommendations if you find yourself in Christchurch during summertime. You'll definitely be craving some delicious ice cream and a great place to satisfy the cravings is at Rollickin Gelato. They have a wide selection on offer and the good news is that they even have vegan dairy-free options.
Quirky Places To Stay in Christchurch
Sleep in an old Jailhouse
Imagine spending the night in a converted prison? You can do just that in Christchurch, and the old Addington Prison does it in style. If you're not on a budget you can have your own private prison cell or if you're a backpacker on a budget like most people travelling around NZ, you can have a bed in a shared dorm.
Silostay
Okay, so this place is about 40 minutes outside of the city but is nonetheless a very quirky accommodation option. Situated in the small town of Little River, Silostay allows adventurous travellers to spend the night in a huge converted silo – probably the only one of its kind in the world.
Source: journalistontherun.com