One Hilton Grand Vacations Owner shares her favorite things to do at nearby Hilton Waikoloa Village
I can't stop dreaming of our stay at Ocean Tower by Hilton Grand Vacations, located in Hilton Waikoloa Village.
While we mostly stayed on the property during our visit (there is so much to do on-site), we found some incredible spots when we did explore the surrounding area.
1. Lava Lava Beach Club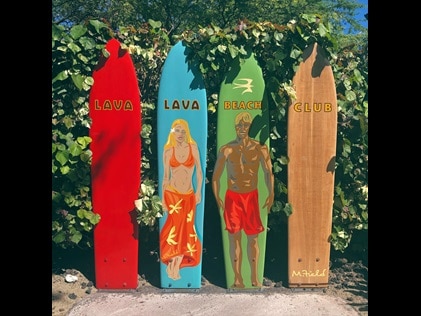 When researching nearby dining options, this spot repeatedly popped up with rave reviews. It didn't disappoint and is definitely a can't-miss.
Not only did we dine on great cuisine, but the atmosphere is exactly what you imagine.
The vibe is laid back and worry-free, and you truly feel like you're part of the ohana. Who doesn't want that feeling while they're on vacation?
Don't worry if you don't have a car.
We didn't rent a car during our visit and walked to Lava Lava Beach Club, as it's only about a 25-minute walk from the resort. It was an ideal way to soak in the incredible weather and scope out the entire Waikoloa Village area.
As a bonus, this restaurant is located right on Anaeho'omalu Bay (a.k.a. A-Bay), which is home to a stunning beach.
2. Anaeho'omalu Bay
Speaking of A-Bay, even if you don't visit Lava Lava Beach Club, consider making your way down to Anaeho'omalu Bay. This picture-perfect spot is one of the best ways to get into Hawaiian vacation mode – especially with your toes in the sand.
With beautiful palm trees and the gorgeous blue waters as a backdrop, you can snorkel, swim, kayak and more.
We made an adventure out of it, making our way toward the south end of A-Bay (near Lava Lava Beach Club) and explored along the rocks on the edge of the ocean — even seeing several turtles on our beach-side trek.
If you visit during whale season, you may catch a glimpse of a whale breaching out of the water, which is one of the coolest sights.
3. Kuleana Rum Shack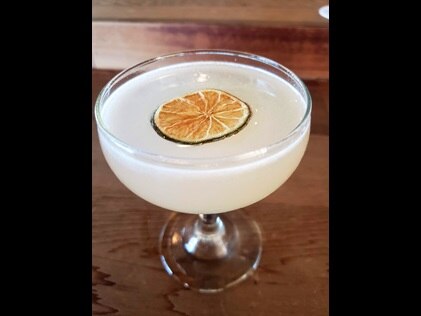 Another restaurant right down the road from Waikoloa Village is Kuleana Rum Shack. My husband and I happened to stumble upon this place while exploring the Queen's Marketplace area. And boy, are we glad that we did.
This is a perfect spot to kick back and enjoy an incredible craft cocktail selection, primarily rum-based, of course, and mouth-watering Hawaiian dishes.
At Kuleana Rum Shack, the rum is private label and handcrafted on the Island of Hawai'i. It is delicious.
We ended up trying a few different craft cocktails with the Nanea Old Fashioned and Kuleana Daiquiri among our favorites (you can find recipes here). As far as food goes, the Mochiko Chicken did not disappoint.
4. Island Gourmet Markets at The Queen's Marketplace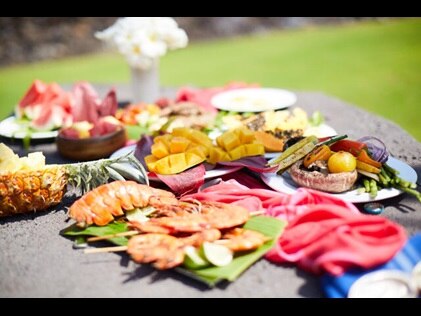 As Hilton Grand Vacations Owners, we love having a fully equipped in-suite kitchen, so finding this local market was great.
Plus, it's just down the road from the resort, which is super convenient and worth visiting. Everything we bought was incredibly fresh, and they had a great wine selection (perfect for stargazing from your balcony).
Source: hiltongrandvacations.com