Some of Germany's sights — and sounds — are best enjoyed not on the road, but on the railway tracks instead.
The country's many train routes will take you on captivating journeys across lush forests, vast open spaces, quaint villages and majestic snow-capped mountains.
Here are 5 of the most scenic train journeys in Germany you absolutely should not miss:
Munich to Neuschwanstein Castle
Fairytale-esque beauty is the theme of this captivating train ride. Crossing the Bavarian countryside from Munich to Füssen, this 91-kilometre long rail route will take you past verdant meadows and picturesque villages.
You are eventually greeted by the splendour of Neuschwanstein Castle, with the towering Bavarian Alps — the star of this train ride — as an illuminating backdrop. The Alps enthrals train passengers all year round, but some swear by its otherworldly beauty in winter.
Regardless of when you're going, don't forget to grab yourself a seat on the left side of the train for a good view of the castle!
Harz Steam Railway Route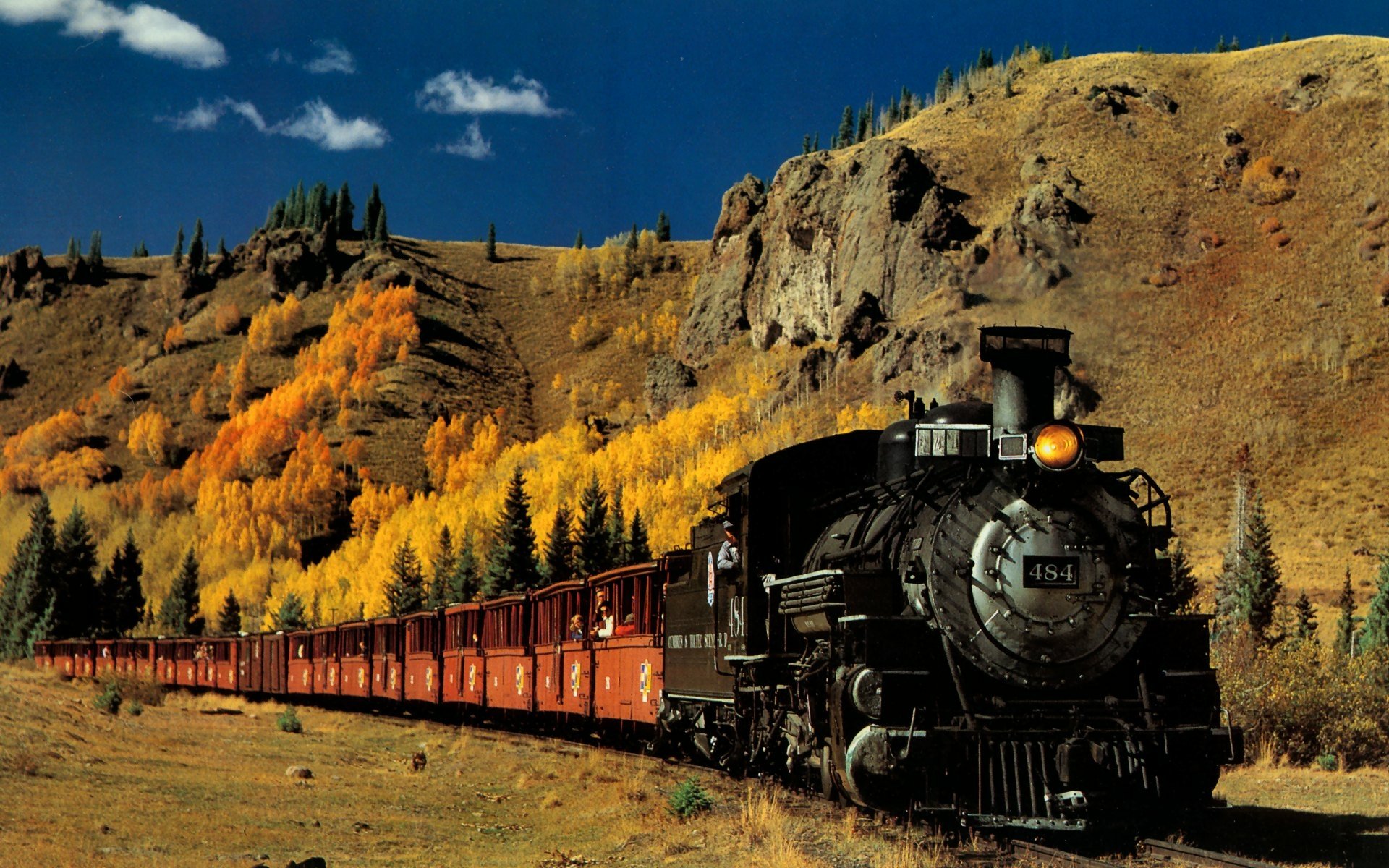 Steam trains were once an ubiquitous sight across Malaysia, and riding in one with horns blaring was my childhood wish come true. With 25 pristinely-kept heritage steam locomotives still huffing and puffing as they did decades ago, the Harz Steam Railway Route is one of Germany's most beloved heritage railway lines.
Built between 1886 to 1897, this 1 hr 45 minute rail journey is replete with some of Germany's best panoramic vistas. From snow-capped peaks in winter to wild dark forests in vivid autumn hues, the train ride between Brockhen to Wernigerode will leave you spellbound.
The part between Drei Annen and Eisfeld Talmühle is particularly beautiful, and the other key highlight of the Harz Steam Railway Route is the vast Selketal Valley.
These grand steam trains not only blow their steam whistles loud and clear, but also pack enough power to ascend the steep gradient of the majestic Brocken Mountain. If you are itching for great views, be sure to hop off and take on the summit!
Three Lakes Railway
Another route that occasionally features steam trains, the Three Lakes Railway, also offers spectacular views without all the pre-trip hassle — this rail journey runs for an hour or so, and with trains leaving Freiburg almost every hour, there's no need to book tickets in advance.
Drawing its name from the 3 Black Forest lakes — the Titisee, Windgfällweiher and Schluchsee — The Three Lakes Railway passes by the beautiful Bärental or Bear Valley, and takes passengers to a climax of 967 meters at the Feldberg – Bärental station.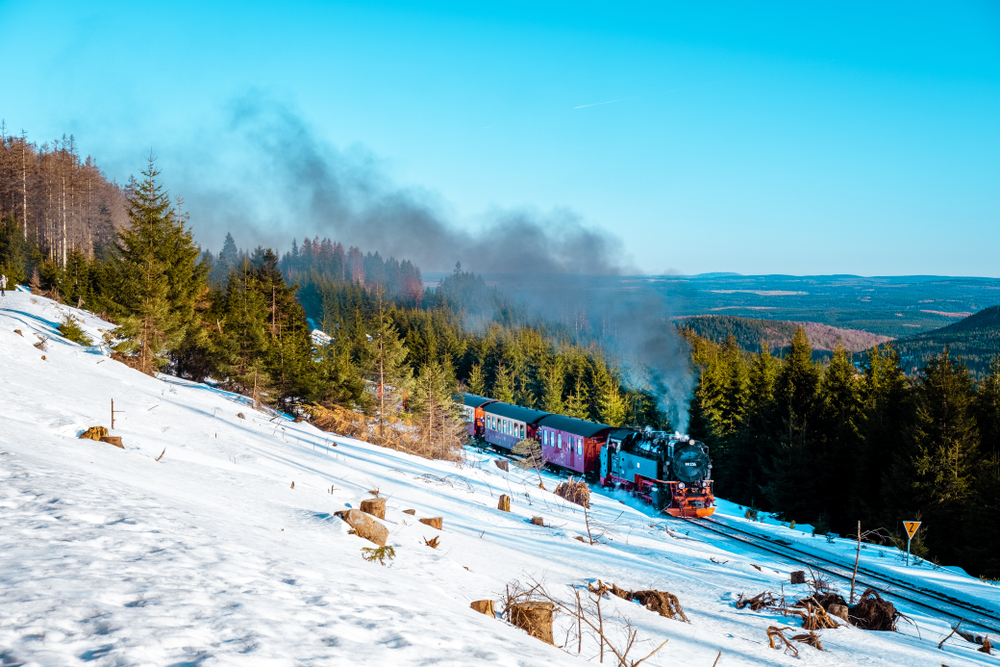 Both Titisee and Schluchsee offer a wide array of amenities and activities for summer fun, so do drop by if you happen to pass through!
Zugspitze Railway Route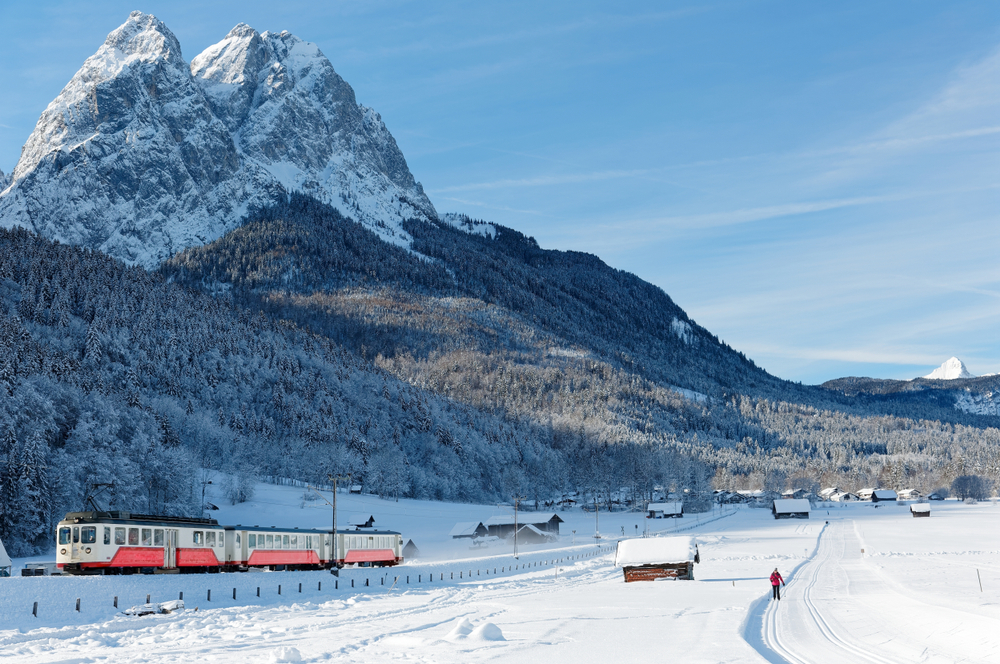 The highest rail route in Germany, the Zugspitze Railway also happens to be one of the 4 rack-and-pinion railways left in the country. This special trait transforms the Zugspitze Railway into the mechanical equivalent of a mountain climber, making it ideal for scaling steep slopes.
The Zugspitze also happens to be the highest point in Germany, and this train journey is all about breathtaking alpine scenery and the surreal beauty of snow-capped peaks.
At just 75 minutes, the Zugspitze Railway Route is a fairly comfortable ride. The train does not take you all the way to the summit however — doing that requires an additional cable car ride, which is an equally riveting experience.
Rugen Railway
If a leisurely throwback in time is what you're looking for, then the Rugen Railway is right up your alley.
Known affectionately as "Rasender Roland" or Dashing Roland, the Rugen Railway travels at a leisurely pace of 30 km per hour. Many of the steam locomotives and carriages have been in use for nearly a century, and much of the fixtures, interior decor and external facade are in pristine condition.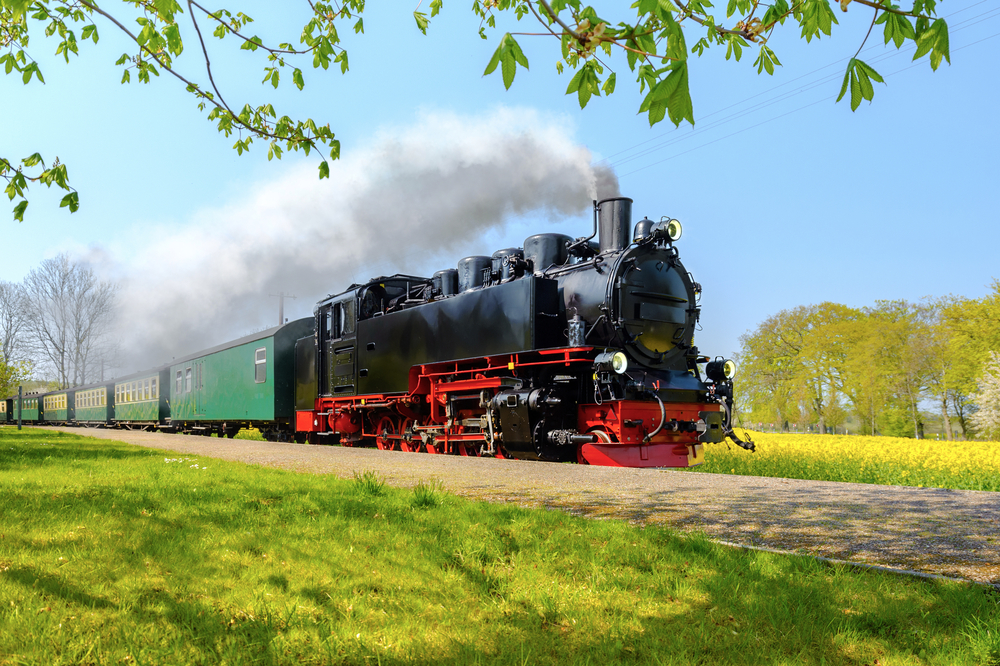 Even more nostalgic are the steam whistles and puffs of steam that emerge as the train makes its rounds, harking back to a time when train travel was a more impressionable affair.
Unlike the other train journeys on this list, the Rugen Railway features open-air coach ends that provide for unobstructed views and a breath of fresh air. Be warned however — these spaces can get particularly breezy!
Getting train tickets for each ride may be costly and quite the hassle, but get yourself a German Rail Pass prior to your trip and stand to enjoy unlimited travel on Germany's trains, plus special discounts for many tours, attractions and shopping outlets in the country too.
No worries over auto insurance and petrol fees, and it's double the leisure for half the stress!
By: blog.wego.com