Heritage, traditions, and folklore is highly valued in Austria. Throughout the year different traditional festivals take place all over Austria.
A study by IMAS showed that 9 out of 10 Austrians think that protecting Austrian traditions and keeping them alive is vital. Many of the traditions are connected to the catholic church, while others are part of rural folklore and some are celebrating the end of harvest time. Most of these festivities are lively, colorful and folksy with a high party factor. After the processions or main events, people usually gather for food and drink. Moreover, most traditional festivals are public and free to attend.
Almabtrieb
There are still about 11.000 alpine pastures in Austria. After having spent the summer grazing on alpine pastures, the cattle return to their farms in colorful processions. This is a popular event that takes place from the end of August until the end of September. The cattle are beautifully decorated with headgear made out of evergreen and flowers found in the Alpine meadows, combined with colorful ribbons, glitter, and mirrors.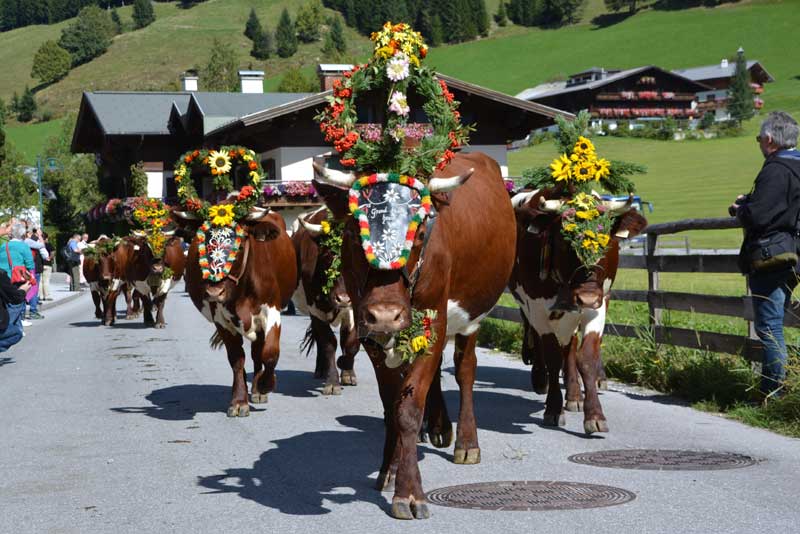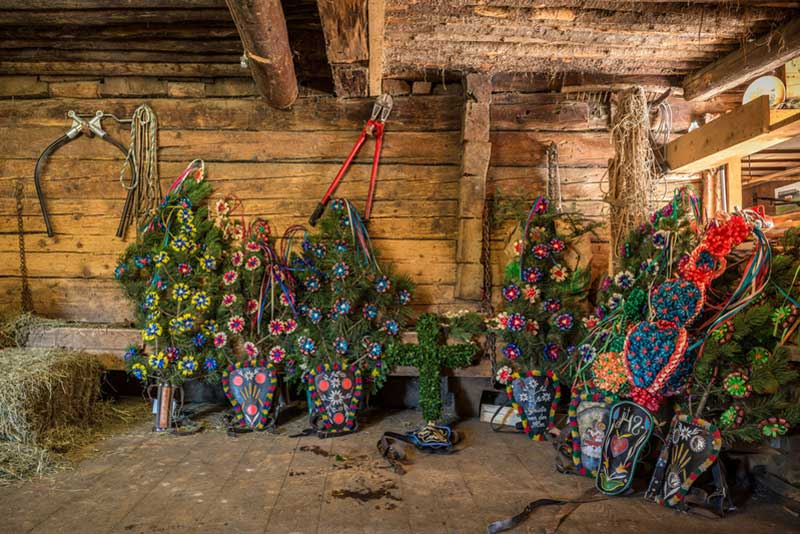 Krampus
Krampus is the creepy companion of Santa Claus (St Nicholas' in German). The Krampus is half-goat, half-demon, whose job it is to punish and scare any misbehaving folk, while the well-behaved receive their treats from Santa Claus. In early December, the Krampus (Perchten) parades loudly through towns and villages. It is customary to offer a Krampus schnapps, a strong distilled fruit brandy.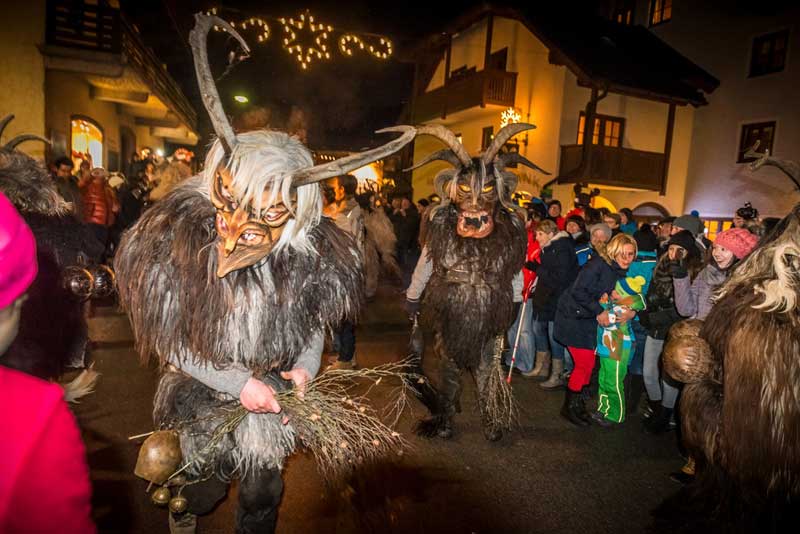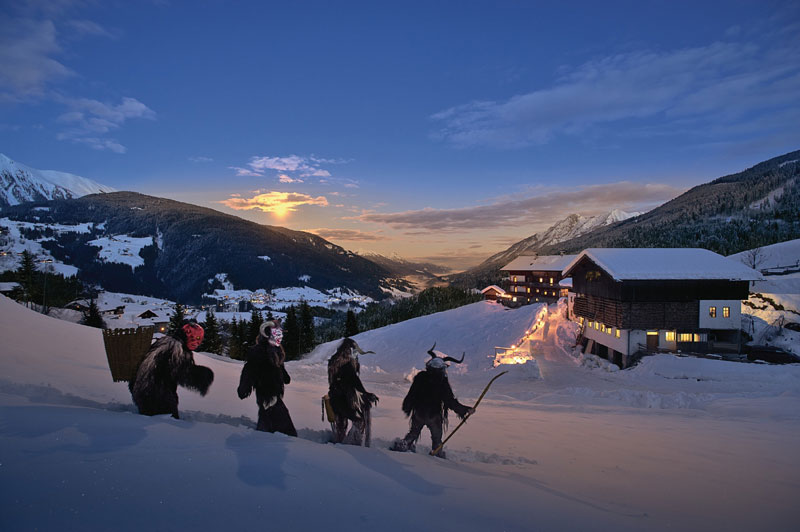 Summer solstice – Sonnenwende
Midsummer is an important highlight also in Austria. The longest day of the year, is celebrated in different ways throughout the country. Summer solstice in the Wachau region in Lower Austria, is a magnificent display of artfully shaped bond fires and splendid fireworks. Furthermore, the lovely romantic Danube Valley with its vineyards provides a brilliant backdrop. River cruise ships gather at special spots on the Danube where the passengers can watch the spectacle. You can also enjoy the spectacle on land, as they take place on both sides of the river. Sonnenwende in Wachau, is one of the most popular traditional festivals in Austria. Hence, you should get your boat tickets and/or book your accommodation as early as possible.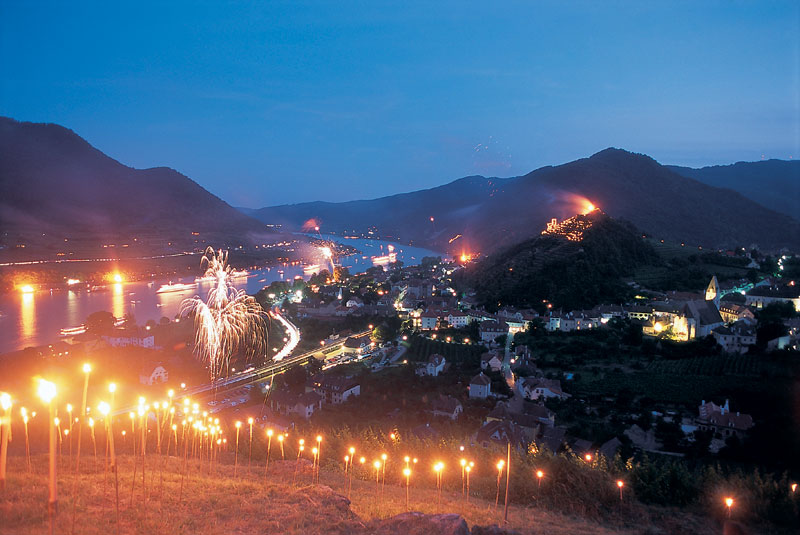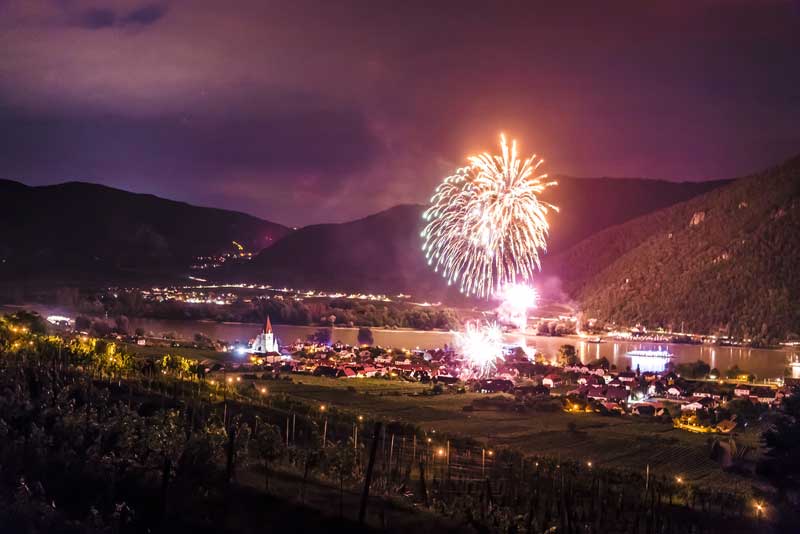 Samson parades
During the summer months (June to August), you can enjoy the magnificent spectacle of a "Samsonumzug" in the region Lungau in Salzburgerland and some neighboring villages in Styria. The Samson's are 5-7 meter tall figures that are paraded through villages. Written sources report about Samson parades in Lungau from about 1690. Accompanying the colorful Samson's are marching bands and civil guards in historic uniforms.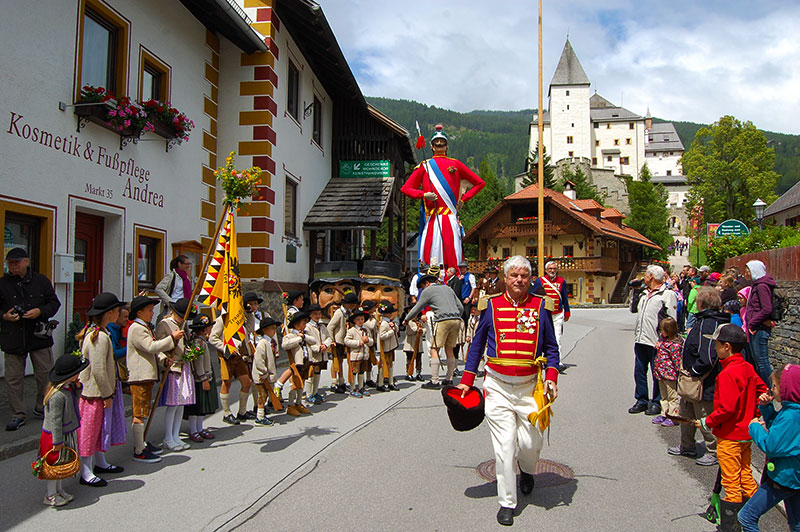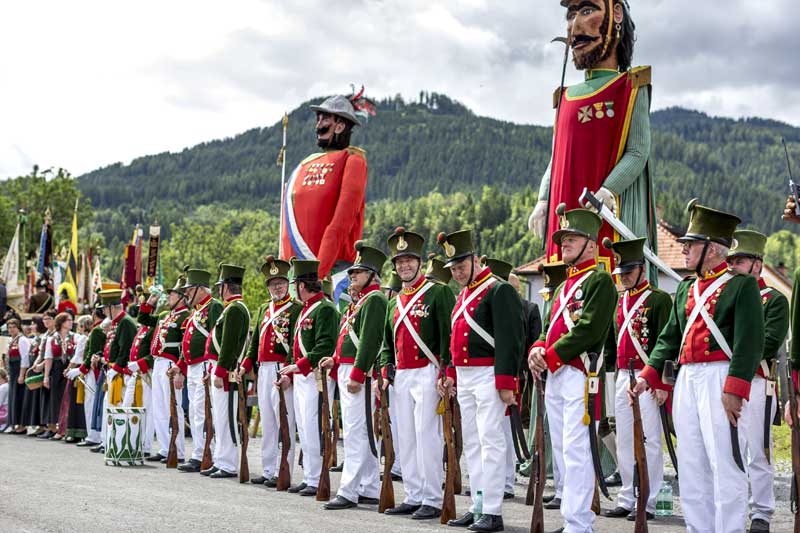 Daffodil Festival – Narzissenfest
The Narzissenfest (Daffodil Festival) is a flower festival in Ausseerland, Styria which has taken place every spring since 1959. In the Salzkammergut in Austria, the daffodil has a white flower and grows on the meadows in the region. Hundreds of thousands of these daffodils are collected by hand and put together in fantastic figures on floats. All the floats are then paraded on Lake Altausseersee. The locals dress up in lovely local traditional costumes.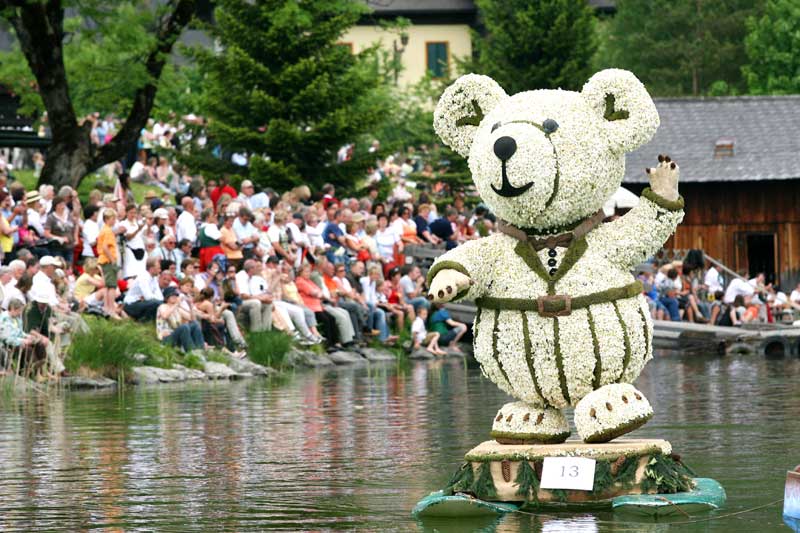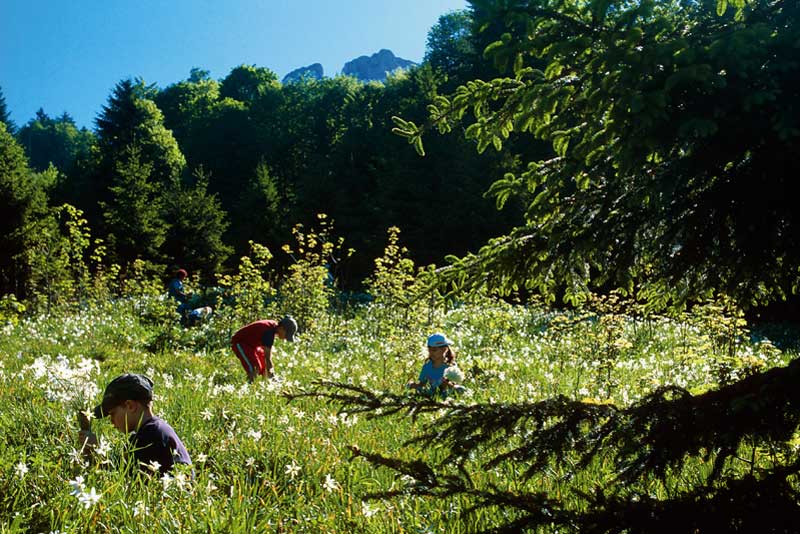 By: Ana Lucia Marcos/ traveltoaustria.info