Throughout the Netherlands there are various activities or events related to light in autumn and winter. From Amsterdam to Arnhem, we've got you covered.
1. Glow Eindhoven
Image: Connecting The Dots by Kari Kola & Ivo Schoofs
At the largest public light show from 6-13 November, see the most innovative lighting exhibitions shown by national and international artists! Various works of art are exhibited at 4 different locations in Eindhoven, such as the historic centre and the Eindhoven University of Technology. These can be seen separately or on separate days.
There are no routes between, to and in the areas. The idea that people are 'moved by the light', which is appropriate because the theme is 'Moved by Light'. Visiting GLOW is a wonderful moment for connection and meeting. You get to see new places, artists, people and their stories. There's something beautiful for every visitor, because every artist has a unique identity.
2. The Luminous Nights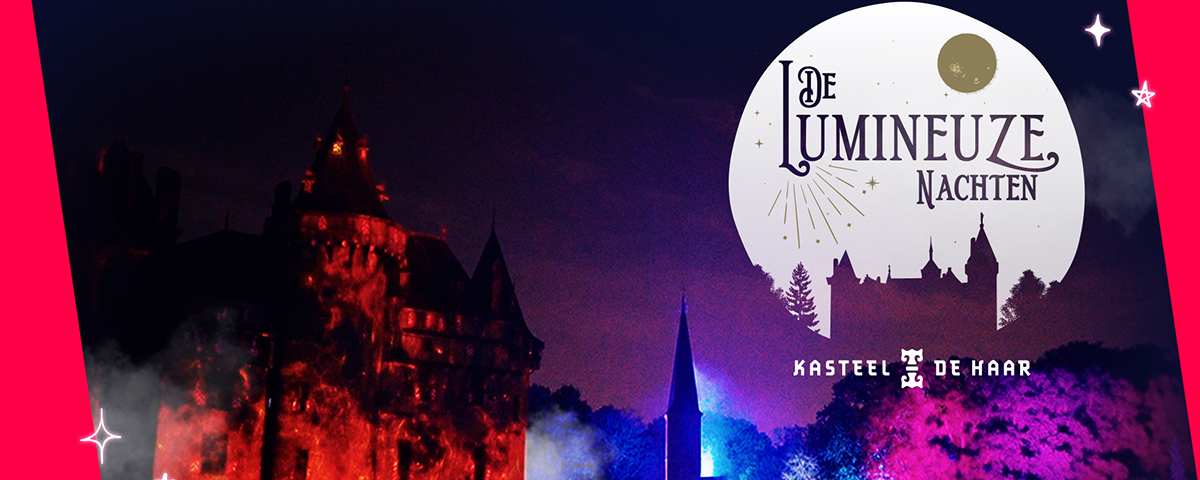 During the Christmas holidays, De Haar Castle is illuminated with special projections. The impressive castle can be visited from December 17 to January 9. During a walk of 2.5km you imagine yourself in an enchanting fairytale environment. A magical evening for the whole family.
Did you know that you can also stay at Stayokay Utrecht with a discount? By car it's only a half hour drive to the castle, ideal if you don't live nearby! You can book a stay for up to 20 people via the Stayokay website with a 10% discount.
3. Amsterdam Light Festival

Image credit: Janus van den Eijnden
Experience the highlights of ten years of Amsterdam Light Festival! From 2 December 2021 to 23 January 2022, the most special, inspiring and popular light artworks from the past nine editions will return to the waters of Amsterdam.
This anniversary edition is all about 'Celebrate Light'. An appropriate theme that offers a look back at ten years of light art and strengthens the bond with the city, residents and visitors. A total of twenty light artworks will be placed along the route. The most beautiful light artworks of the past decade with the city of Amsterdam as the canvas, Edition #10 will be one not to be missed. The festival can be experienced both on foot and by boat, and the light artworks are on daily from 5 p.m. to 11 p.m. (on New Year's Eve until 8 p.m.).
If you've finished walking in time you can always come and drink a delicious special beer at Brouwerij 't IJ. Known for many years at various restaurants and terraces, but how nice is it to drink a beer at the real brewery? A perfect place to end the evening on a perfect note.
4. Fjoertour Egmond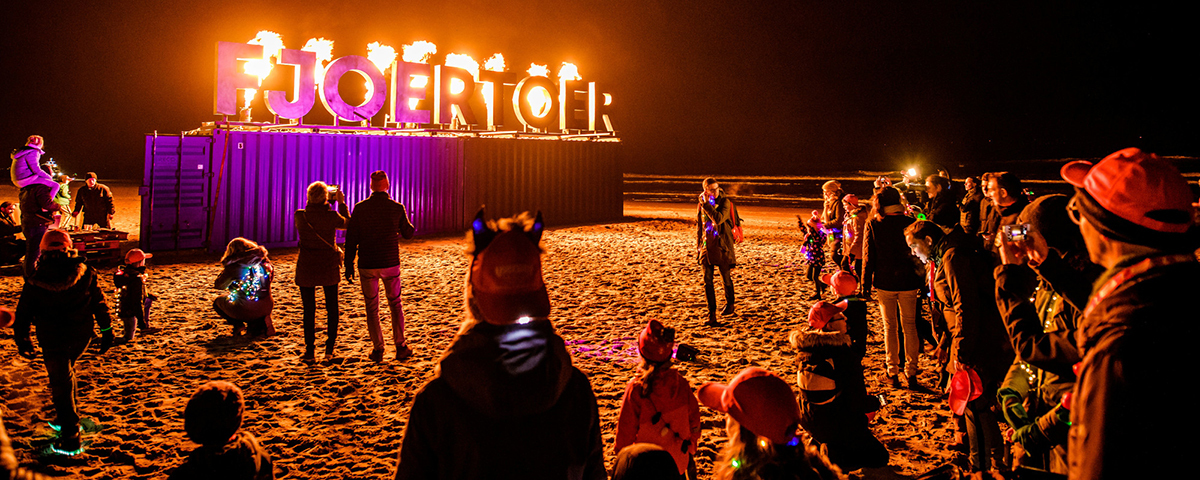 Are you in for a brisk evening walk on 26 or 27 November? When you walk along with the Fjoertoer you'll see many special light creations. From hotel Zuiderduin you can choose a route of 6 (Family Fjoertour), 14, 19 or 26km. The area's monuments are also included on the various routes, such as the Benedicter Abbey and the Castle Ruins. It's one fun party to walk with!
You can then enjoy a good night's sleep at our hostel in Egmond. Only a short 10-minute drive will take you from the beach to the hostel. Roll into your bed after a good walk and completely relax. The next day you can have a delicious breakfast or lunch at Lokaal 16.
5. Scheveningen Light Walk
Attention sporty hikers! Saturday 11 December will be the fourth edition of the Scheveningen Light Walk. With sturdy walking shoes you have the choice to walk 7, 12 or 18km through a beautifully lit Scheveningen. A route has been closed where various luminous and musical surprises await the walkers. In combination with snacks to match the time of year, everyone walks their way to the finish. At the end of the walk, everyone will receive a reminder pin and their achievements can be remembered. A festive outing for the whole family!
Fill your stomach beforehand with a delicious croquette from the Kroket Loket, or eat the most delicious apple pie in The Hague at Dudok. Then you don't have to worry about an empty stomach on the way 😉
Source: https://www.stayokay.com/