Although there are a lot of great reasons to visit Amsterdam, the Netherlands is so much more than its most famous city. As local Nicola explains, you won't regret staying an extra few days to discover the culture and charm that exists beyond the Dutch capital.
Most Netherlands itineraries begin and end in Amsterdam, including mine the first time I visited. But, when I moved here four years ago, I quickly discovered that, for such a small country, there's a lot of beauty, history, and diversity to explore outside of the capital. Much of this is found in the country's lesser-known cities which rival Amsterdam as worthwhile destinations.
Of the Dutch cities I've visited so far, here are a few that have stood out as my favorites.
1. Utrecht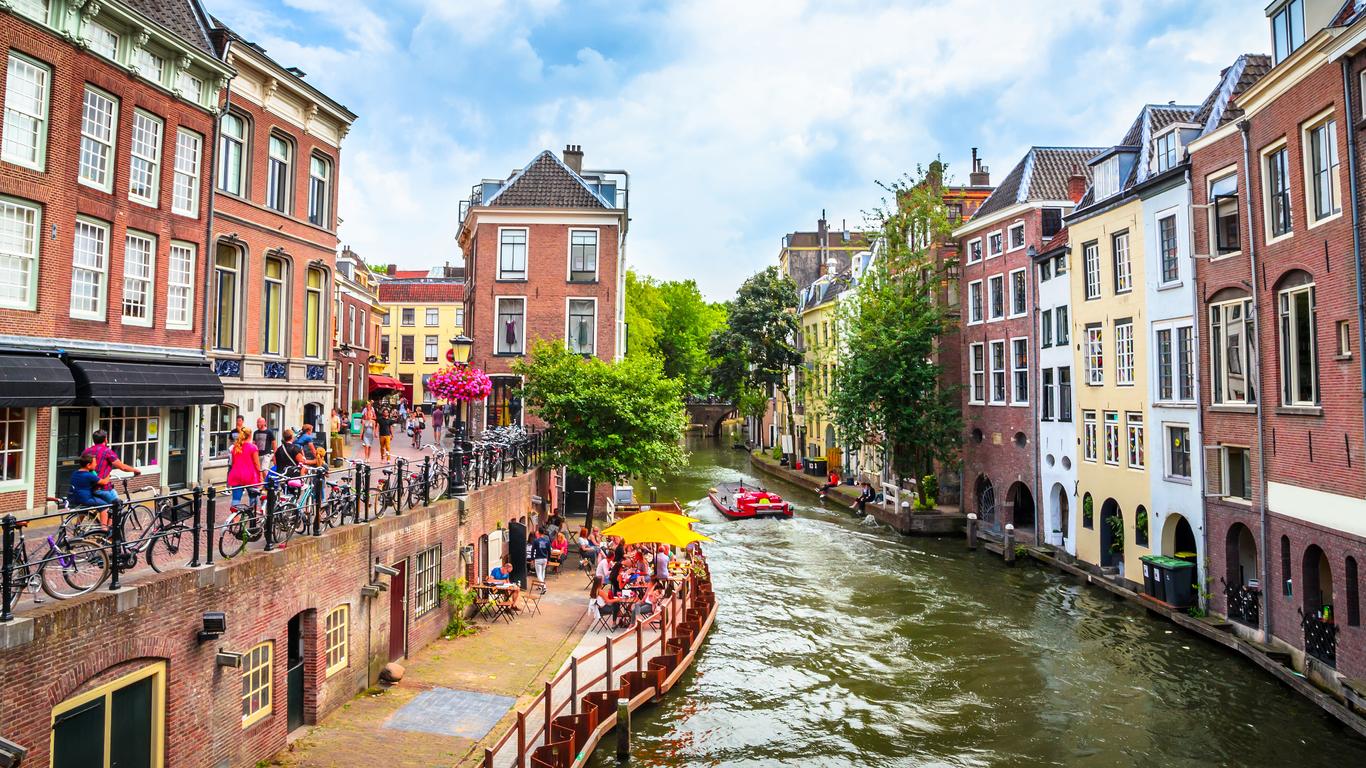 I've often said if I had to live anywhere in the Netherlands besides Amsterdam, it would be Utrecht. In the middle of the country and only a 30-minute train ride from Amsterdam, Utrecht has many charmingly Dutch characteristics – canals, wonky houses, cobblestone alleyways.
I especially like the laidback vibe and slower pace in Utrecht. It's what I imagine Amsterdam was like before it was overrun by tourists. That being said, it's a university town and is growing in popularity, so it's not always going to be immune to crowds – especially in summer. But even on a busy day, it's significantly less crowded than Amsterdam.
I love the wharf cellars – a unique feature of the city's canals. During the warmer months (April- September) these cellars are transformed into canal-side bars and restaurants. It's also a great place to explore from the water, and kayaking is very popular in Utrecht. I spotted just as many kayaks as boats, along with the odd paddle boarder.
2. Haarlem
Haarlem has become my new favorite city. Similar to Utrecht in that it gives off Amsterdam vibes with fewer crowds, Haarlem is geared towards locals as opposed to tourists, despite being a short 15-minute train ride west of Amsterdam.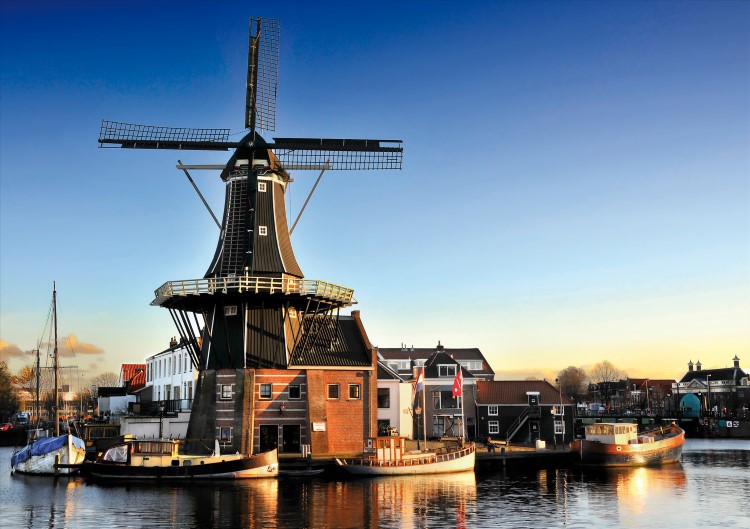 Adriaan Windmill, on the Haarlem riverfront. Image credit: Getty Images / B'Rod
It's an easy city to explore on foot and I enjoyed wandering along the small streets near the Grote Markt (the main square), which are filled with shops and cafes. Once you've explored the center, head to the Spaarne – the partially canalized river – to catch a glimpse of the iconic Adriaan Windmill, or visit the Frans Hals Museum which honors the work of the Golden Age painter and Haarlem resident.
My favorite way to experience Haarlem is by boat (weather permitting). If you've got limited time, stick to the historic canals in town, but if time's not an issue, head to Molenplas (my summer swimming spot) for a dip. On the way back, there are plenty of places in the center where you can moor your boat and order food.
3. 's-Hertogenbosch (Den Bosch)
Of all the cities on this list, I think 's-Hertogenbosch (aka Den Bosch) is the most underrated. An hour train ride from Amsterdam, Den Bosch is the capital of North Brabant province and one of the Netherland's oldest cities. I was surprised by just how well it's retained its medieval character, and remnants of the past are everywhere in historic buildings, restored statues, and fortified city walls.
Like most Dutch cities, it's easy to navigate on foot; however, Den Bosch is home to the Binnendieze, unique canal tunnels that run underneath the city. The weather wasn't great the day I visited (welcome to the Netherlands), but I was still able to get a glimpse of these hidden canals while strolling along Uilenburg and Molenstraat – streets close to the city center.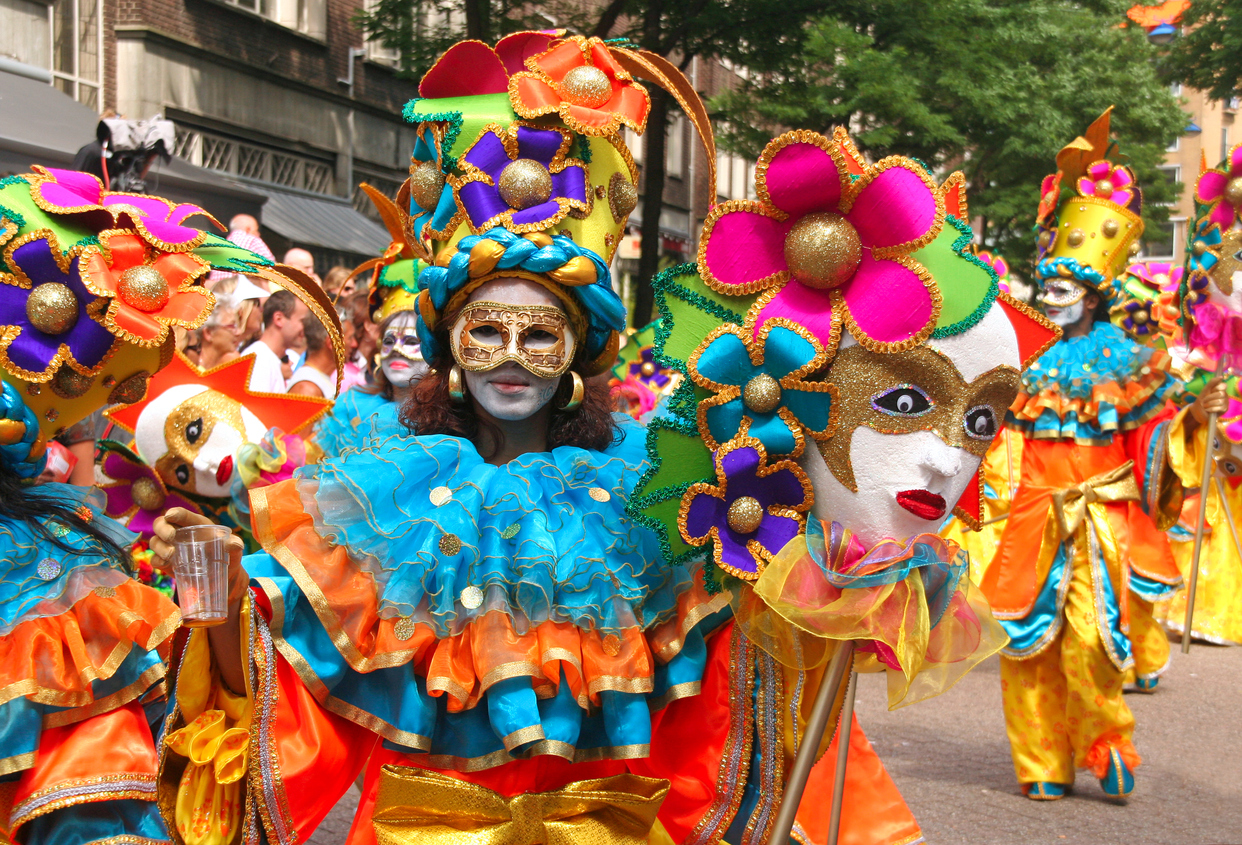 A Carnival parade in the Netherlands. Image credit: Getty Images / thehague
My best memories of Den Bosch are from Carnival, when the city completely transforms into a giant street party. Held before the start of Lent (usually Febuary) and celebrated mostly in the southern part of the Netherlands, this is a week-long celebration where all ages dress up and join the festivities. Bar patrons spill out onto the streets while DJs spin beats in the main squares. The event is absolute madness – and my favorite Dutch celebration (sorry, King's Day).
4. Eindhoven
At first, the only thing that attracted me to Eindhoven was its airport – a hotspot for budget flights. But after exploring the city a bit more, I grew to love its innovative and creative personality. In the south of the country (80 minutes from Amsterdam by train), it's known as the design capital of the Netherlands, but Eindhoven isn't your typical Dutch city. As much as I love canals and charm, Eindhoven's unique architecture and graffiti culture makes a refreshing change. If you find yourself here in November, check out GLOW, a light art festival that illuminates the city each year. For street art lovers, the Berenkuil, an open-air museum and the largest legal graffiti spot in the country, is a standout. There's always a new and impressive mural being added to the collection.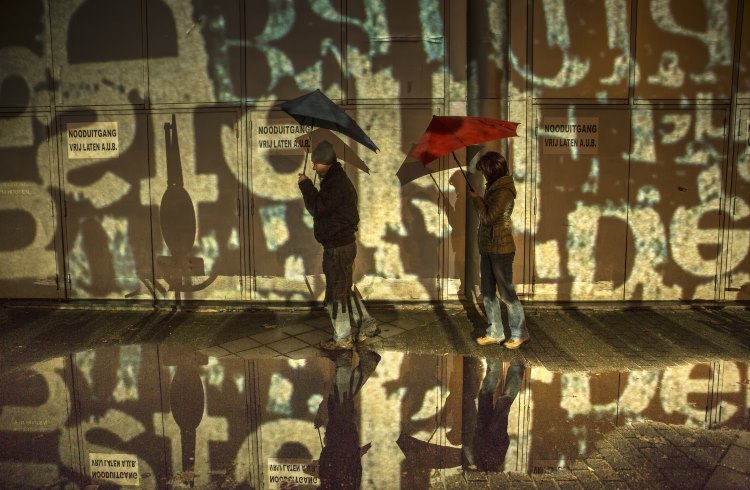 Spectators at the GLOW light-art festival in Eindhoven. Image credit: Getty Images / Frans Lemmens
5. Rotterdam
Located in South Holland and a 35-minute train trip from Amsterdam, Rotterdam surprised me. Having done limited research before my visit, I was expecting to see traits of Amsterdam but Rotterdam is so unique, with modernist buildings and skyscrapers, that it almost doesn't feel like the Netherlands at all. I later learned this was because the city was completely destroyed in WWII – after which it was rebuilt from scratch.
A perfect example of Rotterdam pushing design limits is the Cube Houses, a collection of yellow, tilted boxes that sit atop hexagonal columns. I was surprised to learn most are residential buildings, and not just a tourist spectacle. While all my trips to Rotterdam have been day trips, if I were to ever spend the night, I've got my eye on StayOkay hostel, which is located inside the cubes.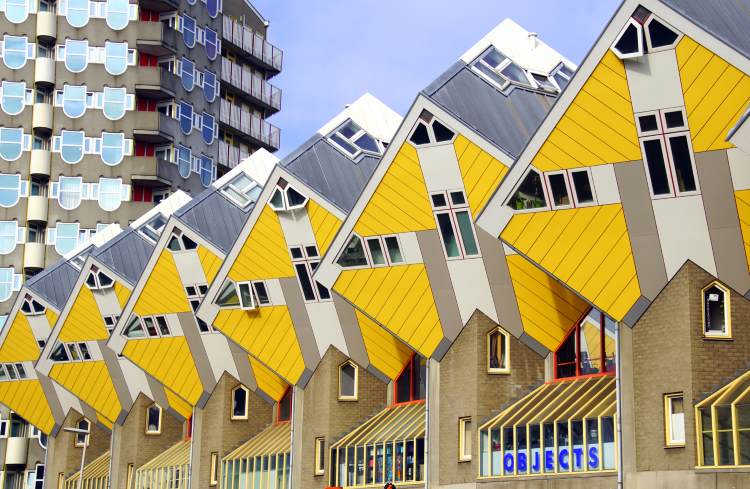 Rotterdam's famous cube houses. Image credit: Getty Images / Jarretera
Other attractions include Markthal, a horseshoe-shaped building with an impressive food hall. Make sure to look up – the decorated ceiling is stunning. Even Rotterdam's central station is dramatic. I'll admit I was one of those tourists taking pics of the sculpture in the foyer of the station. And, of course, I can't not mention Erasmus bridge – the backdrop of many iconic Rotterdam snaps.
6. Maastricht
The most southern city in The Netherlands, Maastricht is nestled between the Belgian and German borders. A 2.5-hour train ride from Amsterdam, it's great way to enjoy views of the Dutch countryside, which is littered with windmills and farm animals.
For me, the biggest draw of Maastricht is simply strolling its historic streets. I took a self-guided walking tour, starting on the west bank at Vrijthof, one of the city's main squares. My aim was to hit as many of the "must-see" attractions as I could, including the Basilica of St. Servatius; Sint-Janskerk; and The Dominicanen, a bookstore housed in an old church. While warming up at a terrace cafe, I got chatting with a friendly local who suggested I should cross the St Servatius Bridge (Sint Servaasbrug) and head over to Wyck. I'm glad I listened. Wyck gives off a trendy neighborhood vibe and is filled with lively boutiques, restaurants, and bars.
While it's absolutely stunning year-round, I preferred Maastricht during winter with a glühwein in my hand. The city is home to the largest – and in my opinion best – Christmas market in the Netherlands, which starts in late November and runs until New Year's Eve. The atmosphere – think festive decorations, ice rinks, and Christmas cheer – makes braving the chilly temperatures worth it.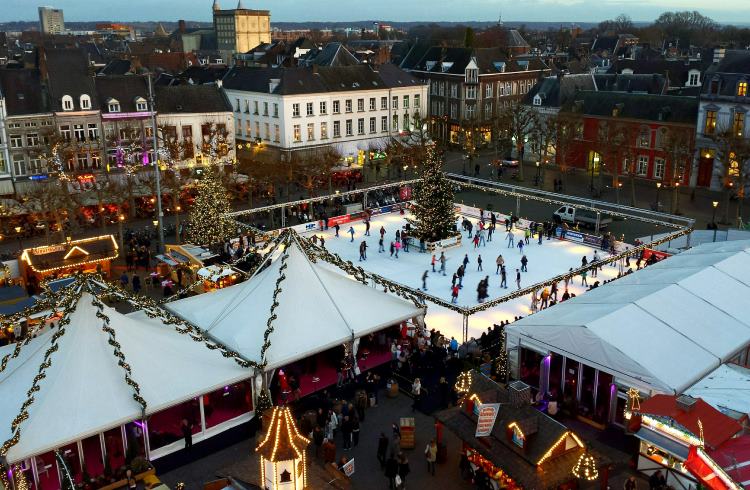 Ice skaters at the Maastricht Christmas market. Image credit: Getty Images / Milou Weerts / EyeEm
By: Nicola Donovan/ www.worldnomads.com