Today's well-known Hawaiian cuisine is influenced by many cultures and settlers throughout island history. Some dishes are a fusion of Hawaiian recipes with Japanese, Chinese, and Portuguese influences, though locals still commemorate those classically Hawaiian. Here are a few traditional Hawaiian foods to try.
Lau lau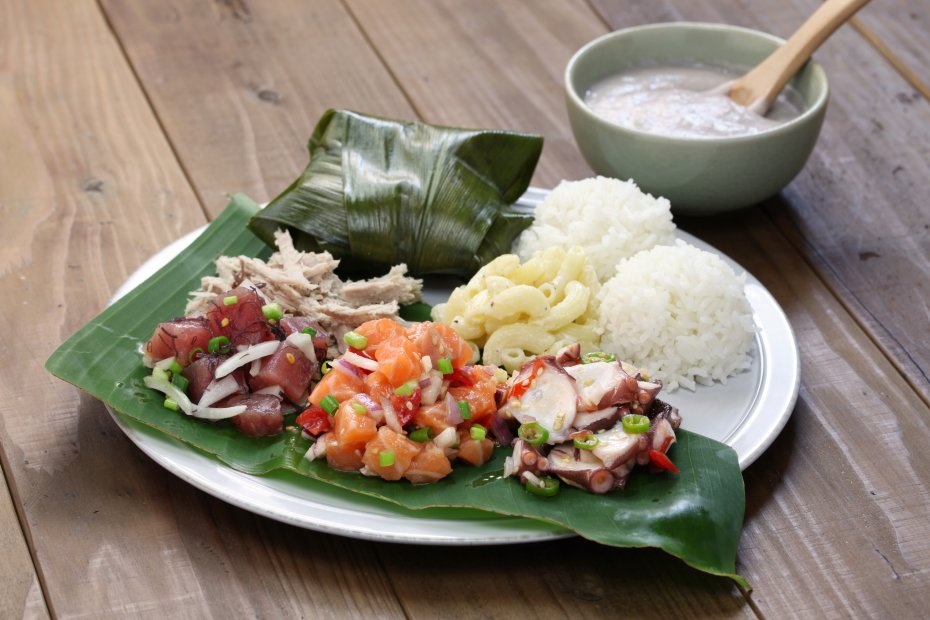 It may look like a green ball of leaves (because it is) but lau lau is an island favorite. A piece of meat, fish, and fat for flavor is sprinkled with sea salt and individually hand wrapped with taro leaves. Traditionally, lau lau were placed into an imu (underground oven) to cook, but today locals tie them with string or wrap them in foil to be steamed. Visitors can try one at any plate lunch spot or buy them precooked at the grocery store.
Haupia
This Hawaiian dessert is traditionally made with just two ingredients—sweet coconut milk and ground pia (Polynesian arrowroot) as a thickener. Today, haupia is also used in many types of desserts, such as a filling for malasadas or pies. Locals visit Leonard's malasada truck and Ted's Bakery respectively.
Poi
The taro plant was the staple of the native Hawaiian diet and the main agricultural crop in the islands for centuries. The most common dish using taro is poi, created by mashing cooked taro corms with a stone poi pounder, against a wooden board. Poi can always be found at a luau and is often eaten together with poke or used as a side dish. Because of its high cost and frequent shortages, poi is a cherished commodity.
Poke
Hawaii's favorite raw fish dish is now trending all over the world. The original poke recipe didn't include spicy mayo, but instead was seasoned with pa'akai (Hawaiian sea salt), inamona (chopped roasted candlenuts), and limu (seaweed). This basic combination of ingredients can be found at all poke counters in Hawaii and truly lets the quality of the fresh seafood shine.
Kālua pork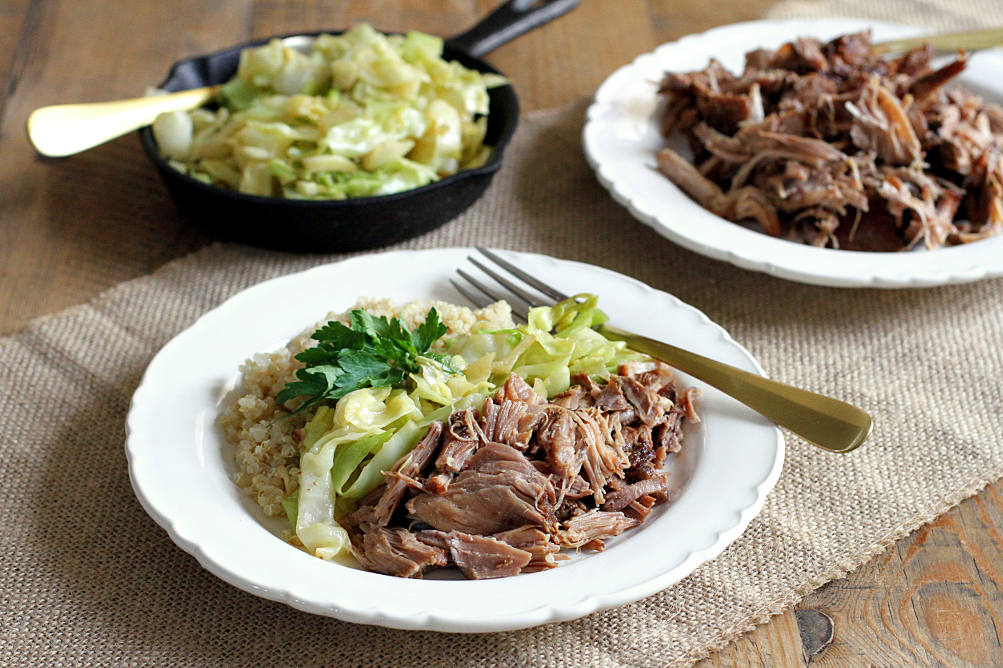 This juicy pork dish is on every Hawaiian restaurant and luau menu. Unlike typical shredded pork, a full pig is cooked for hours in an imu to create the kālua pork's unique smokey flavor. Nowadays, locals add cabbage to the mix and usually pair it with rice and macaroni salad to create an iconic plate lunch.
Kulolo
Kulolo is another dish made with kalo (taro) root, grated coconut, and coconut milk. 80% of all taro in the state comes from Kauaʻi and any local will tell you that the Garden Isle also has the best kulolo around—luckily it can be found on the other islands as well. This sticky dessert is normally steamed or baked in ti leaves and has a consistency similar to grainy Japanese mochi.
Source: theculturetrip.com