I know it's clichéd, I know it's touristy, but bar none, one of THE best things you can do in Amsterdam is a canal cruise along the city's oh so famous waterways.
After visiting Amsterdam four times now, one of my most unforgettable memories is still hopping on a cruise at sunset and watching the city light up in disgustingly romantic fashion. Amsterdam canal cruises may be a hopeless cliché, but I can confirm they're a 'dam' good one.
… * pause for laughter *
Cringey wordplay aside, if a classic canal cruise sounds too trite for your adventurous itinerary, here's a fun fact for you: Amsterdam canal cruise operators have gotten a lot savvier in recent years, realizing that modern travellers crave experiences more unique than meekly staring out boat windows…
And that's why Amsterdam canal cruises can now come with all of the following: unlimited booze, fresh, hot pizza, a 4 course meal, or even DIY routes where you control where the boat goes.
Intrigued?
Below is my roundup of the best fun, quirky and unique canal cruises to try in Amsterdam. Enjoy!
Fun Themed Amsterdam Canal Cruises
Here are some of the best canal cruises in Amsterdam that go the extra mile, from bottomless drinks to hot delicious food served on board:
1. This Amsterdam canal cruise with pizza, bottomless drinks and ice cream
This is not a drill – imagine taking in the best sights of Amsterdam while noshing on fresh pizza straight from the oven and unlimited wine, beer and soft drinks. What could be better? What about some free Ben and Jerry's ice cream to finish the evening off? What can I say, sounds pretty magical.
2. This private BBQ canal cruise, w/a live cook + bottomless beer and prosecco
Imagine floating around the canals of Amsterdam while munching away on freshly grilled grub, all washed down with some classy prosecco (or beer and soft drinks if you wish). That's what this 5 star tour offers. With BBQ options that can cater to both meat-eaters and vegetarians alike, this is the perfect activity for an unforgettable Bachelor/Bachlorette party or a big group outing.
NOTE: Groups of 12 are required for this activity.
3. This private Amsterdam canal beer cruise, which includes 4 cans of beer
If you're not feeling hungry and just looking for a scenic way to sip some beers, this affordable beer canal cruise comes with four beers per person, with comfy seating on board an open-top boat which means you can feel the wind whip through your hair as you chug. Sounds pretty sweet, no?
NOTE: Groups of 8+ are required for this activity, 10+ on Saturdays.
4. This cruise with a local skipper that allows you to choose your own route
It's hard to shake the feeling that you're "just another tourist" in Amsterdam, but with this unique canal cruise, you get to head out with a local skipper and choose your own route based on a few different choices, PLUS you get to enjoy two drinks of your choice on the house as you cruise. Not a bad way to enjoy Amsterdam a little bit more like a local.
5. This Amsterdam canal cruise featuring Dutch cheese and wine
In case you didn't know, the Dutch do some of the most amazing cheese in the world. What better way to call my bluff than to sample it on board a canal cruise, all while sipping delicious wine? This 90 minute cruise guarantees a relaxing sail around Amsterdam's canal belt, and is sure to be a gouda time.
6. This Amsterdam evening cocktail cruise
Imagine sipping on cocktails as you glide across Amsterdam's canals. If that sounds like your idea of fun, this sunset cocktail cruise is probably for you. Plus, if you're feeling munchy, plenty of snacks like nachos and crostini are all included. Perfect for a little relaxing ride without gorging yourself!
7. This Amsterdam canal cruise which includes a four course dinner
On the opposite end of the spectrum though, if indulgence is what you're after, check out this four course dinner that you can enjoy on a canal cruise. This cruise is pretty pricey, but includes a luxurious 2 hour experience featuring a deluxe four course meal, with wine pairings included.
Amsterdam Canal Cruise Bundle Packages
If doing a quirky canal cruise isn't your thing, another option for savings is booking a normal Amsterdam canal cruise bundled with another attraction or tour. This can save you a good chunk of money, so here are some options for you:
The I amsterdam Card
One of the best deals in Amsterdam is the I amsterdam card, which grants free/discounted access to dozens of Amsterdam attractions plus public transportation for one set price. Included with every I amsterdam card is a canal cruise, so this card really is one of the best ways to get the epic value for money in Amsterdam.
If you don't feel like getting an I amsterdam card though, you can consider bundling your canal cruise with a variety of other attractions and offers too. Here are some worthwhile ones to check out…
This Amsterdam Canal Cruise + Giethoorn Day Trip
Giethoorn is one of the best day trips you can do from Amsterdam. This whimsical fairytale town is famously car-free, which means all its picturesque houses are linked through an intricate system of canals and bridges. I always say you should stay overnight in Giethoorn for the best possible experience (full guide here) but if you only have one day, this canal cruise + Giethoorn day tour combo is an excellent value.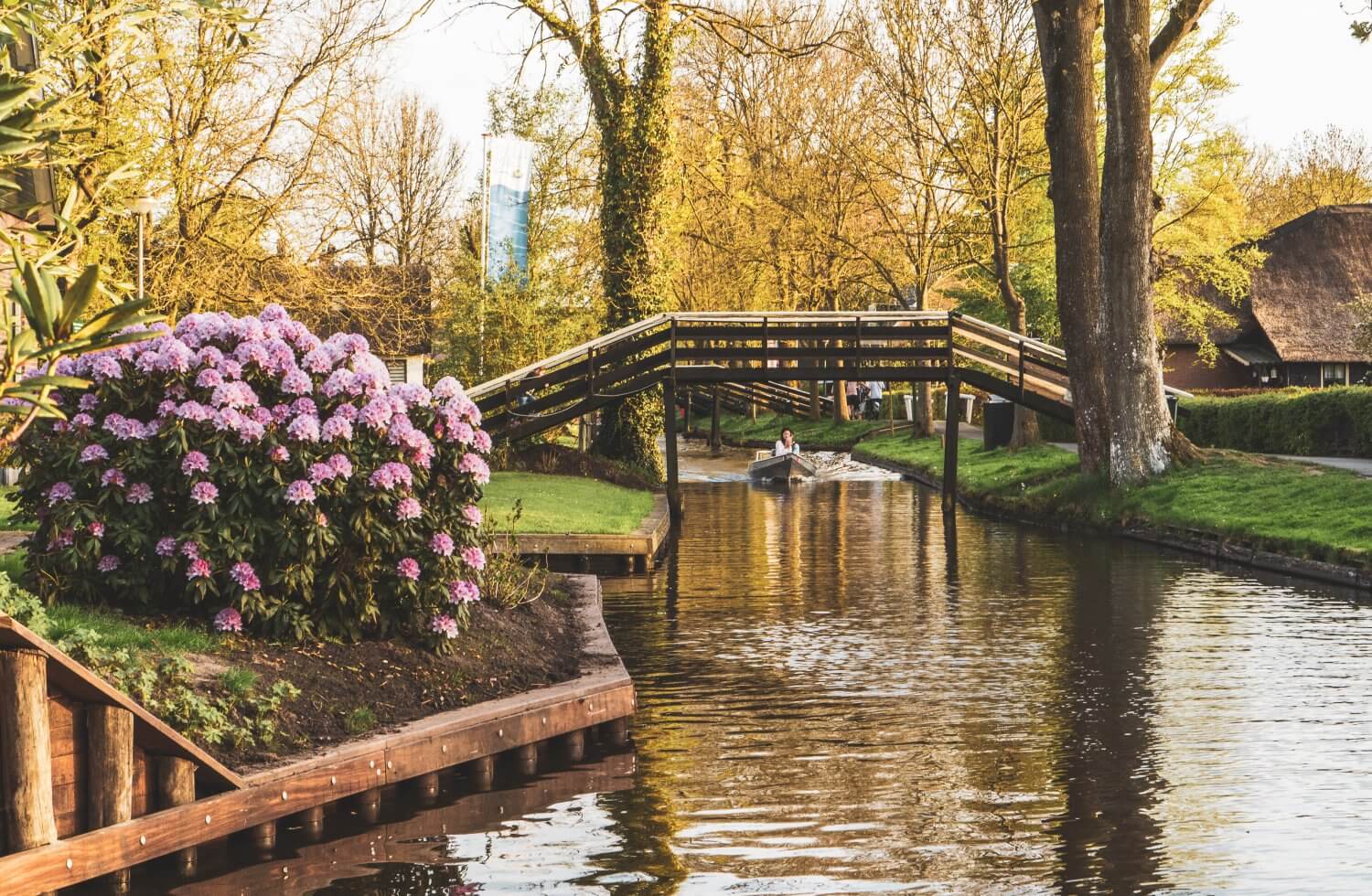 This Amsterdam Canal Cruise + Bruges Day Trip
Bruges is another one of those fairytale cities you need to see at least once in your life. With gorgeous canals, picturesque buildings and of course the Belgian trifecta of beer, waffles and chocolate, this is one day trip you should definitely try to squeeze into your itinerary (although to me, 48 hours is a better amount of time). If one day is all you have though, this is a great tour to book because you also get a free canal cruise out of it!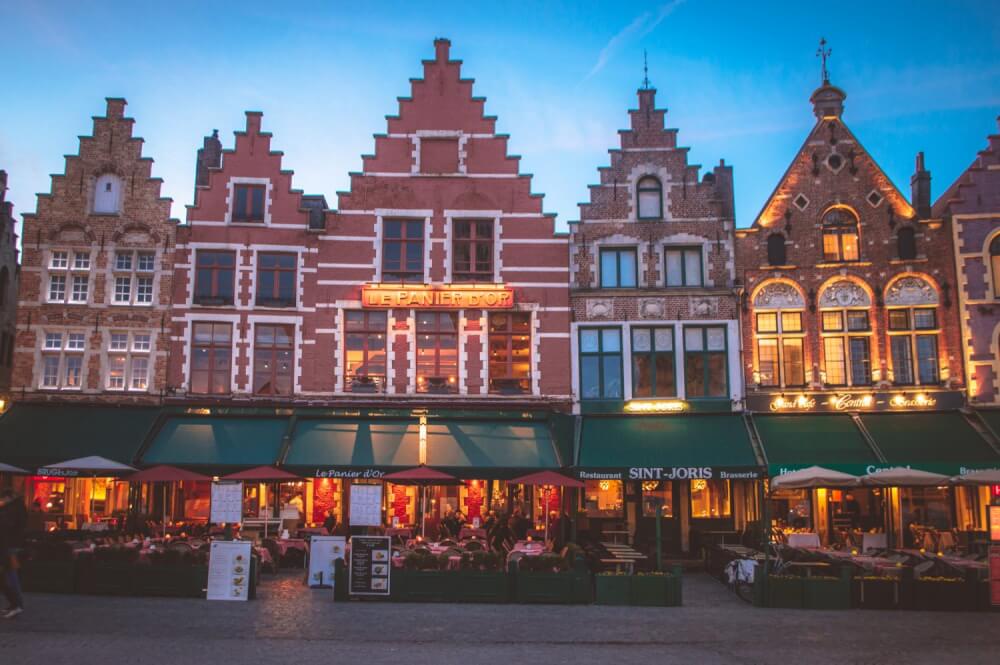 This Amsterdam Canal Cruise + Day Trip to Keukenhof and Zaanse Schans
If you're lucky enough to visit the Netherlands during springtime, then consider combining your canal cruise with a day trip to Keukenhof (one of the most beautiful gardens in the world) and cheesy, Dutchy wonderland Zaanse Schans. This tour includes all of the above for a surprisingly affordable rate.
An Amsterdam Canal Cruise + Entrance Ticket to Your Museum of Choice
Once again, if your goal is to visit a lot of different Amsterdam museums/attractions, I'd recommend getting an I amsterdam card which comes with free and reduced entry to dozens of places around Amsterdam, including the most important museums in the city like the Rijksmuseum and Van Gogh Museum.
If however you only want to pick one out of the many options, you can also go for a canal cruise/museum combo ticket for all of the following museums:
Rijksmuseum + Amsterdam Canal Cruise Ticket: The Rijksmuseum is to Amsterdam as the Louvre is to Paris. This massive museum is home to an astounding collection of works, and is one of the best museums in the city. For a lot of visitors, the Rijksmuseum is a #1 priority when visiting Amsterdam, so why not combine it with a canal cruise to get the most quintessential Amsterdam attractions for one small price?
Van Gogh Museum + Amsterdam Canal Cruise Ticket: The Van Gogh Museum is one of the most popular museums in Amsterdam, and is home to a variety of paintings that you'll probably recognize from endless references in pop culture. This museum not only showcases the works of one of the world's most distinctive and famous artists, it gives valuable insight into his life and story. Combined with a canal cruise, and you have the perfect Amsterdam day.
Red Light Secrets Museum + Amsterdam Canal Cruise Ticket: I've heard rave reviews about this museum, which chronicles the history of Amsterdam's famed sex industry and Red Light District. This is one museum not typically included with the I amsterdam card, so it would be a good one to do on its own, and even better if you can save by bundling it with a cruise.
Stedelijk Museum + Amsterdam Canal Cruise Ticket: If modern art and design are more your thing, don't miss the amazing Stedelijk Museum, housed in a sleek modern building on Museumplein, with plenty of thought-provoking works for you to gawk at. Tickets may not be cheap, but you can save a bit by combining your trip with a canal cruise.
Moco Museum + Amsterdam Canal Cruise Ticket: Modern and urban art reign supreme at the Moco Museum, famous for its collection which includes big names like Dali and Banksy. This is another one of those museums not usually included with other promos like the I amsterdam card, so combining it with a canal cruise is a nice way to save a bit.
An Amsterdam Canal Cruise + Admission to Another Amsterdam Attraction
Alternatively, there are quite a few other attractions in Amsterdam that offer canal cruise bundles. Here are some of the most popular options:
Heineken Experience + Amsterdam Canal Cruise Ticket: If you're a fan of Heineken, the Heineken Experience is a must, even if it's super touristy. This 90 minute interactive exhibition teaches you all about the brewing/bottling process behind one of the Netherlands' most famous exports…. and even gives you a chance to taste it.
Madame Tussauds + Amsterdam Canal Cruise Ticket: It's cheesy, and not really unique to Amsterdam, but wax museums are a corny guilty pleasure of mine, and if you're planning on visiting Madame Tussauds while in Amsterdam anyway, be sure to nab this combo ticket to save on both a canal cruise and museum entry.
Body Worlds Exhibition + Amsterdam Canal Cruise Ticket: Having been to Body Worlds before in Vancouver, I can confirm it IS a very cool experience, although not one unique to Amsterdam. Nonetheless, if this cool, weird and fascinating exhibition on the human body is on your Amsterdam must-do list, then combine it with a canal cruise here for top savings.
Which Canal Cruise In Amsterdam Would You Want To Try?!
For me, I don't think I could do better than bottomless pizza. Definitely one for my list next time! How about you?
By: happytowander.com