Portugal is a country steeped in literary tradition, with a rich history of poets and writers who have helped shape the country's culture and identity. From epic poems that celebrate the country's maritime achievements to deeply personal books on the human condition, Portuguese literature is unique and impactful.
This article explores the lives and works of 7 iconic Portuguese writers and poets, each of whom has made a significant contribution to the country's literary history. Let's get into their life, writing styles, major works, and the impact they have had on Portuguese heritage.
Keep in mind that the order of this list is just for entertainment purposes as all of these are iconic Portuguese writers and poets, which are impossible to rank. Whether you're a bookworm or a lover of history, let's get into it!
1. Fernando Pessoa
Perhaps the most famous literary figure in Portugal, Fernando António Nogueira Pessoa, most commonly known as Fernando Pessoa, was a poet and writer from the 20th century. His work was translated into English and French and known all over the world.
Pessoa did not write only under his name, as he had around 75 heteronyms (instead of pseudonyms). He felt heteronyms better suited his work as each "writer" was independent intellectually and had its own story to tell.
However, there were three heteronyms that Pessoa used the most: Alberto Caeiro, Ricardo Reis, and Álvaro de Campos. Caeiro was an uneducated poet from rural Portugal who wrote in free verse, while Reis was a doctor inspired by the poet Horace. Campos, one of his most famous, was a bisexual naval engineer who lived in London.
Unlike other writers, Pessoa wrote his first poems in English as he went to school in South Africa. Of the four literary works he published during his lifetime, three were in English and only one was in Portuguese, called Mensagem.
One of the works he is most known for, the Book of Disquiet, was actually only published after his death. Originally published in Portuguese in 1982, this book was Pessoa's lifetime project, described as a "factless autobiography".
Pessoa died at 47 in 1935 due to liver failure, which most historians accredit to his alcoholism.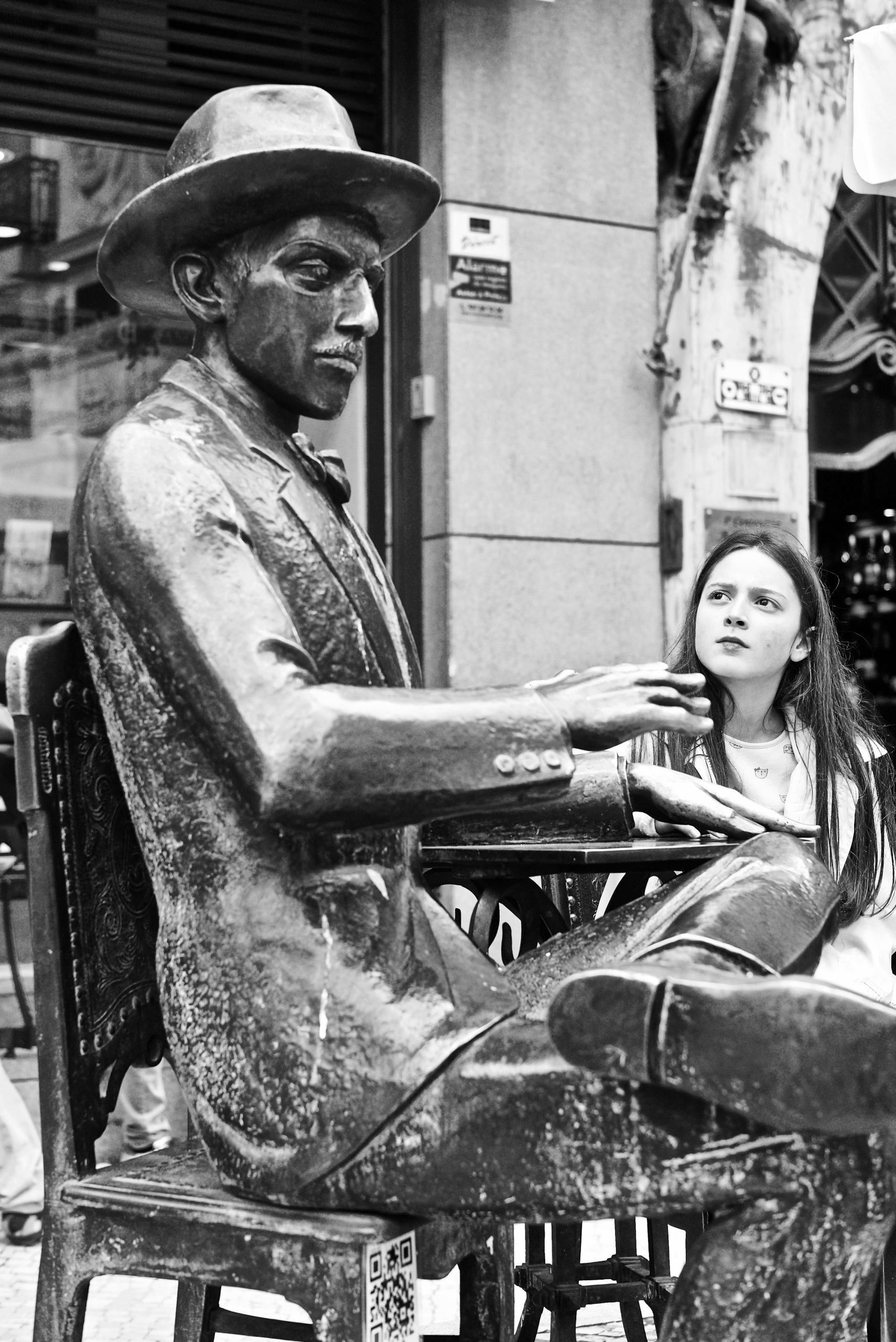 2. José Saramago 
Praise by the likes of Harold Bloom and James Wood, José Saramago was the recipient of the 1998 Nobel Prize in Literature. Saramago sold more than two million copies in Portugal and his work has been translated into 20+ languages. His work was highly reflective of his political beliefs as a libertarian communist who criticized institutions such as the Catholic Church.
His writing what quite unique, featuring an experimental style with long sentences. In some of his works, he used to write sentences that were more than a page long. He preferred the flow of commas over periods. The dialogue in his stories is often not delimited by quotation marks. Instead, when the speaker changes, Saramago would capitalize the first letter of the new speaker's clause.
For most of his career as a writer, Saramago was not known to most. He only received recognition in his 60s with the publication of his fourth novel, Memorial do Convento in 1982. This book received international praise.
However, his work was often met with resistance. In the early 90s Prime Minister Cavaco Silva's government ordered the removal of Saramago's work, The Gospel According to Christ from the Aristeion Prize's shortlist due to it being "religiously offensive". This led Saramago to move to the Spanish island of Lanzarote where he lived with his wife until his death in 2010.
Saramago continued writing up to his death in his late 80s, having had a work published after his death in 2011 called Claraboia.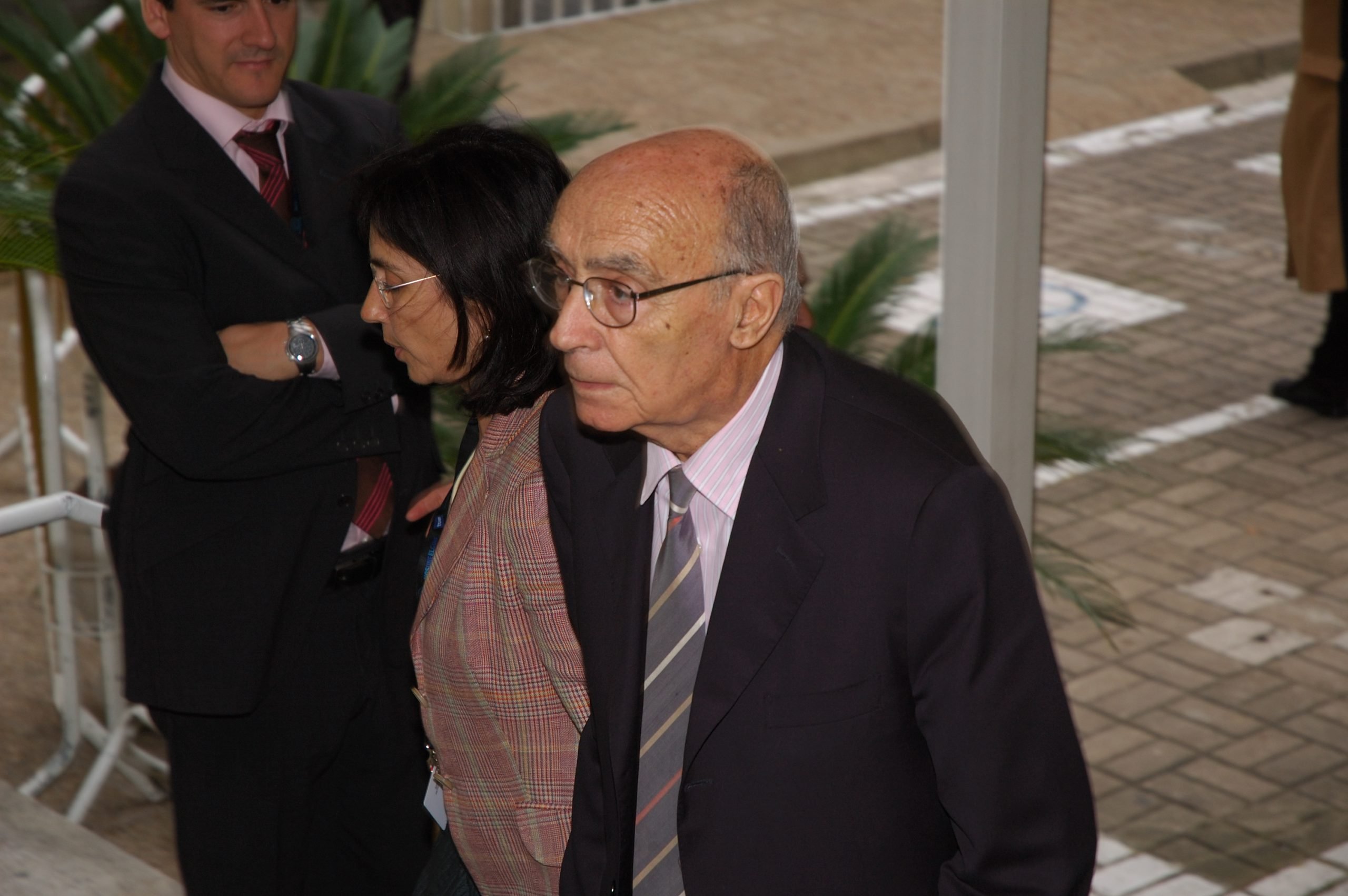 3. Luis de Camões
Considered one of the Portuguese language's greatest poets, Luis de Camões' skill has been compared to the likes of Shakespeare and Dante. Camões' work can be divided into three genres: lyrical, epic, and theatrical.
His lyrical work was some of the most popular, with his cantos, in particular, a principal form of division in medieval and modern long poetry. Moreover, his writing was filled with numerous sources in Greco-Roman mythology, ancient and modern European history, and classical literature, particularly Homer and Virgil.
Camões' most famous work, Os Lusiadas, is an epic poem that describes Vasco da Gama's voyage to India and back, published in 1572. This masterpiece is considered the most important text in the Portuguese language and is mandatory reading in most Portuguese schools.
In addition to "Os Lusiadas," Luis de Camões produced a substantial body of work in other genres. His lyrical poetry includes sonnets, eclogues, and odes, which often explore themes of love, nature, and mortality. One of his most famous works in this genre is "Sonnets," a collection of 88 sonnets that cover a range of subjects, from politics to personal reflection.
Camões also wrote several plays, including "El Rei Seleuco," a historical drama based on the life of Seleucus I Nicator, one of Alexander the Great's generals. Unfortunately, most of his theatrical work has been lost.
Despite the range and quality of his work, Camões struggled to earn a living from his writing and spent much of his life in poverty.
4. Eça de Queiróz
A 19th-century Portuguese writer and journalist, José Maria de Eça de Queiroz is often credited with helping to modernize Portuguese literature, bringing social criticism to the genre. Eça de Queiroz's works often explore the themes of corruption, hypocrisy, and the decline of Portuguese society during the 19th century.
Eça de Queiroz's writing style is characterized by its realism and satirical tone. He often used humor and irony to criticize the societal norms and traditions of his country, earning him both praise and criticism. Queiroz was also known for his ability to create vivid characters and settings that captured the essence of Portuguese life during his time.
His most famous work is "Os Maias" (The Maias), a novel published in 1888. The book tells the story of a wealthy Portuguese family and their decline over three generations. It is considered a masterpiece of Portuguese literature, one that everyone knows.
Eça de Queiroz wrote several other works that explored similar themes, such as "The City and the Mountains" and "The Crime of Father Amaro."
5. Sophia de Mello Breyner Andresen
One of Portugal's greatest poets of the 20th century, Sophia de Mello Breyner Andresen was a trailblazing figure in Portuguese literature at a time when the talent of female writers was dismissed.
Andresen's work often explored themes of love, nature, and freedom and her writing style was marked by her use of clear, simple language and vivid imagery, which allowed her to convey complex emotions and ideas clearly.
Andresen's most famous work is "Mar Novo" (New Sea), a collection of poems that was published in 1958. The book is considered a masterpiece of Portuguese literature and is often cited as one of the greatest works of the 20th century.
In addition to "Mar Novo," Andresen wrote several other collections of poetry, including "Coral" and "Dual," which continued to explore themes of love, nature, and the human experience. She also wrote essays and children's books, including "The Mermaid's Purse" and "The Gentleman's Garden."
Andresen's career was marked by numerous awards and honors, including the Camoes Prize, Portugal's highest literary award, which she received in 1999.
She continued to write and publish throughout her life, and her work has had a significant impact on Portuguese literature and culture. She passed away in 2004 at the age of 84, leaving behind a legacy as one of Portugal's greatest literary figures.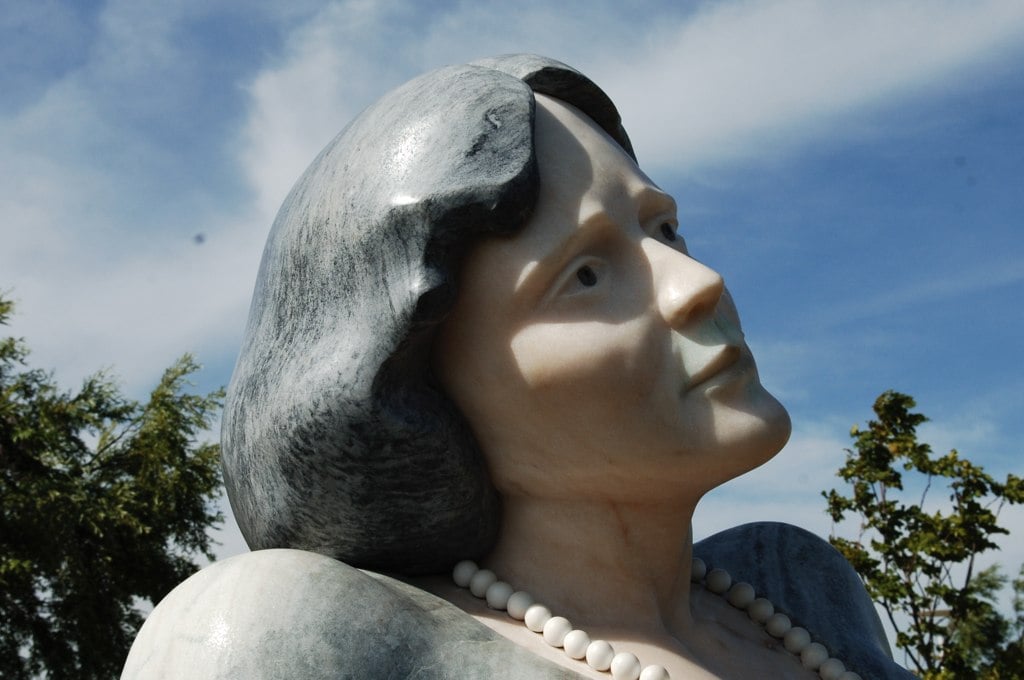 6. Almeida Garrett
Once a government minister, Almeida Garrett was a prominent figure in 19th-century Portuguese romantic literature due to his poems and plays. Garrett was known for his elegant writing style and his ability to capture the essence of Portuguese culture and history in his work.
Garrett's most famous work is the play "Frei Luis de Sousa," which tells the story of a nobleman who is wrongly accused of treason and sentenced to death. The play is a masterpiece of Portuguese literature and is still performed regularly in Portugal and other Portuguese-speaking countries.
In addition to "Frei Luis de Sousa," Garrett wrote numerous other plays, poems, and novels, many of which were highly acclaimed in his time. His work often dealt with political and social issues. Garrett was known for his fierce opposition to the conservative monarchy and his support for liberal reform.
Garrett was appointed as the Minister of the Interior in the Portuguese government, but his political career was cut short when he died in 1854 at the age of 48.
7. Florbela Espanca
Known as one of Portugal's first feminists, Florbella Espanca was a poet and writer who had a profound impact on Portuguese literature in the early 20th century.
Espanca was known for her powerful and emotive writing style, which dealt with themes of love, desire, and the search for meaning in life. She often used vivid imagery and metaphor to explore the complexities of human experience and to express her own innermost feelings.
Espanca's most famous work is the poetry collection Livro de Soror Saudade, which is considered a masterpiece of Portuguese literature. The collection explores the themes of love, loss, and longing, and it is noted for its beauty, passion, and intensity.
Espanca also wrote several other poetry collections and a novel, As Máscaras do Destino. Her work was highly acclaimed in her time and has continued to be celebrated as a vital part of Portuguese literature and culture.
The author struggled with mental illness all throughout her life. After attempting suicide multiple times, Espanca's career was cut short when she killed herself at the age of 36 in 1930.
Source: https://www.portugal.com/