Come fall, Ontario's landscape bursts into colour. From firey reds to bright yellows, photo-ops abound from the side of the road. Take advantage of the opportunity to witness the province at it's best.
The following are 8 scenic drives that showcase fall colours at their peak.
Algonquin Park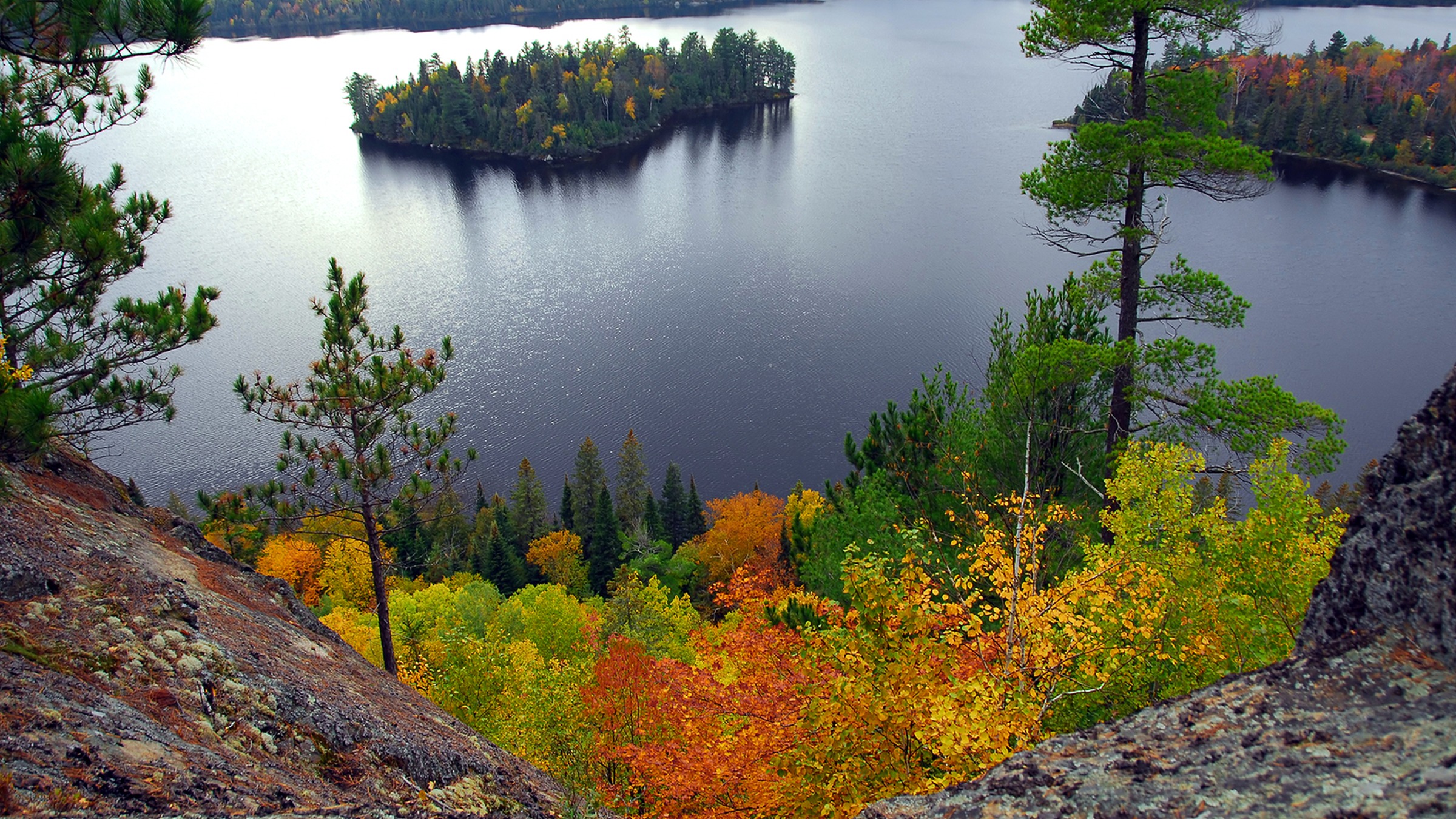 Canada's oldest provincial park encompasses over 7,000 sq. ft of trees and foliage. From mid-September to mid-October, sugar and red Maple trees are vibrant. Along the eastern portion of the Highway 60 Corridor, you can also see yellow White Birch trees, orange Largetooth Aspens, and red Red Oaks. Take a look at the Algonquin Park Webcam for a sneak preview.
Ball's Falls Conservation Area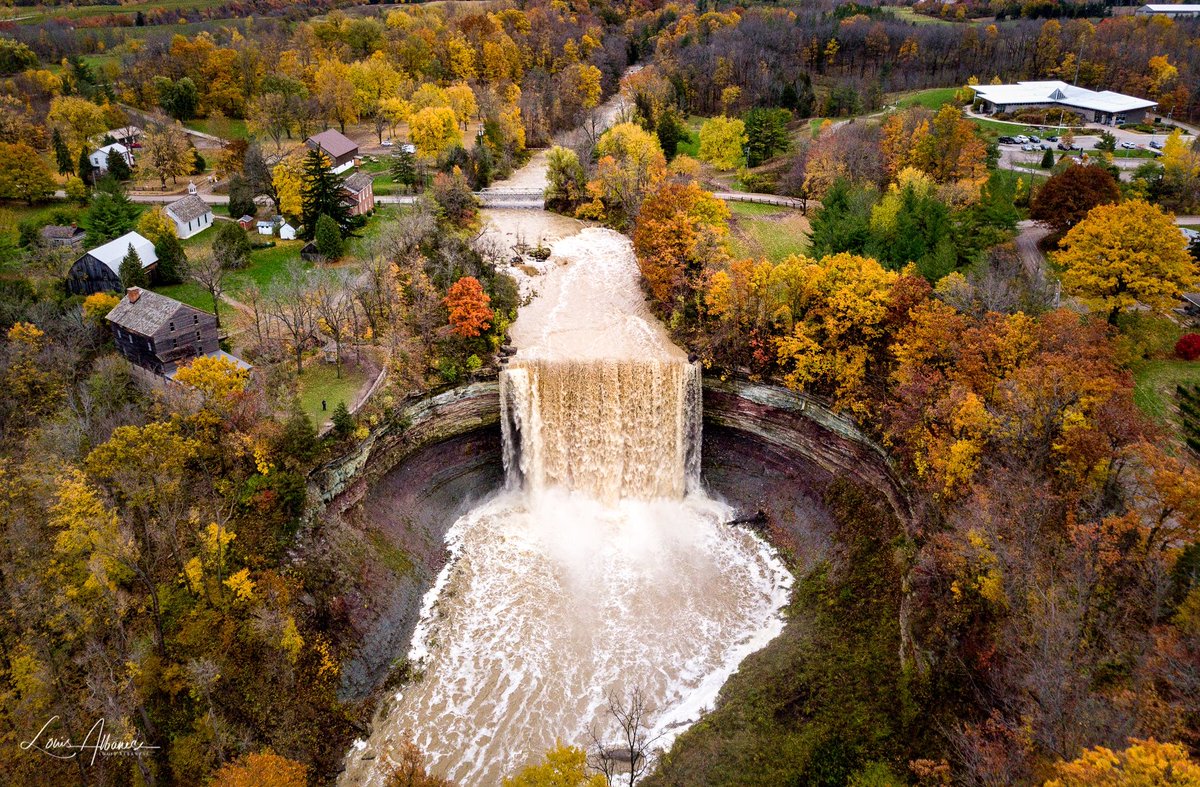 This conservation area and well-maintained historic ghost town spans 1,200 acres along the picturesque Niagara Escarpment. Scenic vistas overlook two waterfalls for which the area is known, as well as Niagara's other falls. Or, get out and take a tour to learn about the ghost sightings and other paranormal events that the area is known for. Families may choose to visit during Thanksgiving Festival, on Oct. 7 – 10.
The Spencer Gorge-Webster's Falls Conservation Area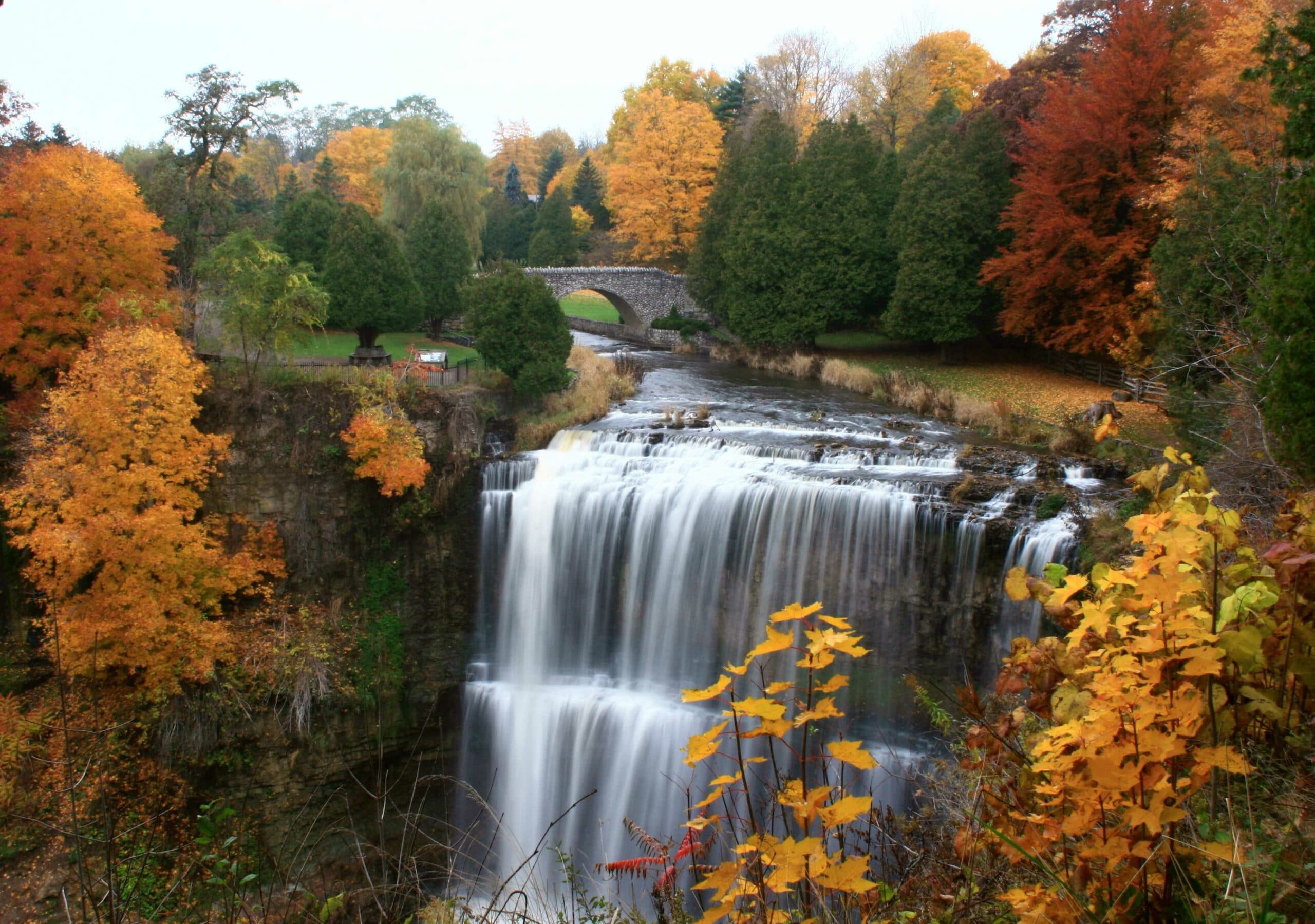 Home to Dundas Peak, touted as one of Hamilton's best views, this wilderness area is beautiful experienced by foot, bicycle, or car. Nearby are 2 waterfalls – Webster's Falls, a 21-metre tiered waterfall, and 41-metre tall Tews Falls, which is the largest waterfall in Hamilton.
Algoma Central Railway
For those who prefer to relax and leave the driving up to someone else, this rail adventure offers an all-day coach ride that travels 114 miles through Algoma wilderness alongside northern lakes and rivers. Start off in Sault. Ste Marie then head North into the vast, mixed forests of the Canadian shield.
Hockley Valley Backroads
Start in the historic town of Orangeville and take Highway 10 north to Hockley Rd, where the option to enter the Bruce Trail is open. Or, continue straight on to the quaint Hockley Village and visit the General Store. For a full itinerary, refer to the Hills of the Headwaterswebsite.
The Historic Opeongo Line
The Opeongo Line was constructed as one of Ontario's colonization roads in the 1850's. Today, some of the original log barns from the early settlements still dot the line. Starting in Castelford, take County road 20 to Renfrew, then Highway 132 to Dacre. At Dacre, drive on one mile to the Opeongo line and continue west through the small Hamlets.
The Temiskgaming Loop
Those looking for a weekend getaway can set off on this loop, which extends into Quebec with a backdrop of the Laurentian Mountains. Starting in North Bay and winding up Highway 11 to Temiskaming Shores, this tour takes drivers through quiet, scenic roads and communities that are full of unique history and many great spots to eat.
Peterborough and the Kawarthas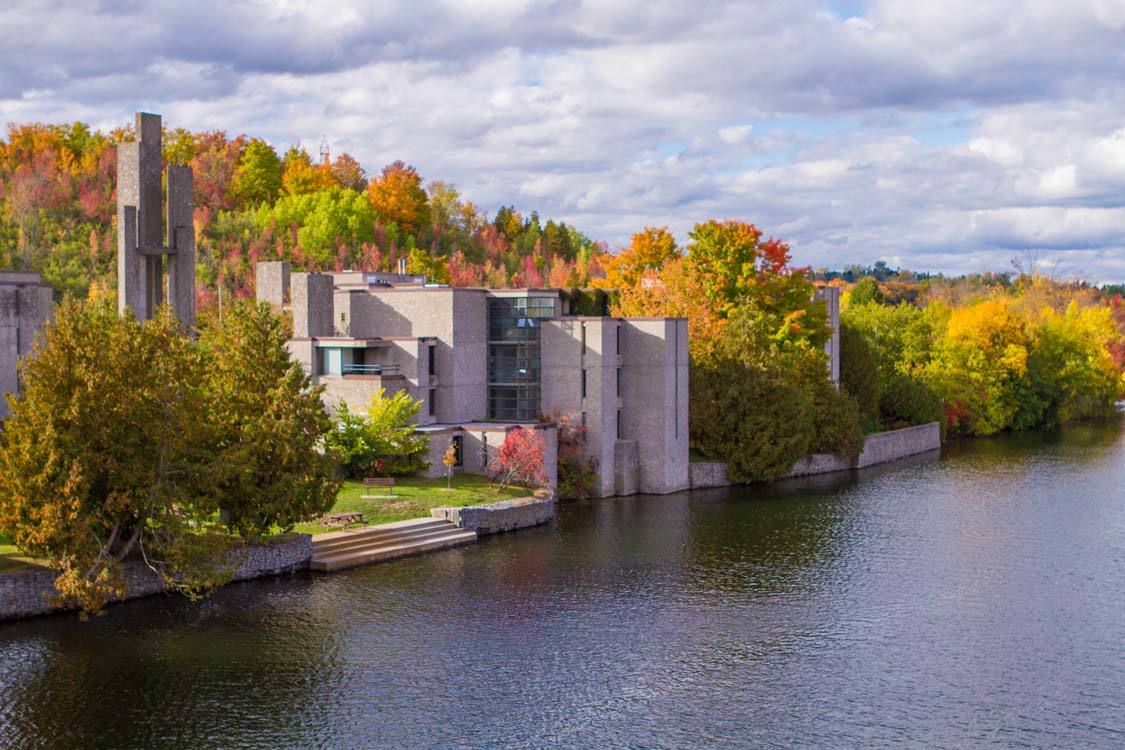 Home to the well-loved Butter Tart Trail, the Kawartha Lakes region not only offers spectacular views, but also some of the province's best treats. Follow any section of Kawarthas Northumberland's family-oriented Fall Colours Driving Tour, which takes you through family farms, the Trans Canada trail, and more.
There are many more places in Ontario to see the beauty of the changing seasons – refer to the Ontario Parks Fall colours report for ideas. No matter where you decide to drive, before you take off on a long trip, be sure your vehicle is in good condition, starting with the right insurance policy.
By: desjardinsgeneralinsurance.com