Why go?
The little village of Lake Louise is your gateway to the mighty Canadian Rockies. By the Bow River in the vast wooded wilderness of Banff National Park, this hamlet is named after one of the many nearby glacial lakes. These glistening, turquoise-tinted pools are framed by snow-capped peaks and sloping spruce forests that showcase the area's beauty like a natural amphitheatre.
Lake Louise is the hiking capital of Canada, with over 1,600 km of trails that take in some truly scintillating scenery. There are gentle flat trails that loop around the pristine Moraine Lake or more moderate elevations that lead up to the placid Lake Agnes and its charming teahouse. Those who choose the challenging Saddleback Pass are rewarded with jaw-dropping widescreen panoramas of Mount Temple and Paradise Valley.
Photo enthusiasts will want to snap a picture at every turn, with the majestic Valley of the Ten Peaks – a crumpled curtain of 3,000-metre-high mountaintops – the main prize. In winter, everyone heads up to Lake Louise Ski Resort to snowboard, ski and after-ski the cold away. When it comes to accommodation, there's a wealth of great places to stay in Lake Louise, from stately hotels to lodges and log cabins.
When to go?
Lake Louise enjoys cool summers and snowy winters, with peak periods for visitors being June to September and December to February. If you book early or late in the season, you'll find better value deals – and have more of the splendid scenery all to yourself.
Where to stay?
Fairmont Château Lake Louise
For a touch of grandeur, look no further than Fairmont Château. This plush hotel has been spoiling guests since 1890, with spa services, top-class restaurants and elegant rooms that overlook Lake Louise. Attentive concierge staff make your stay extra special, with guided hikes, helicopter tours and sleigh rides.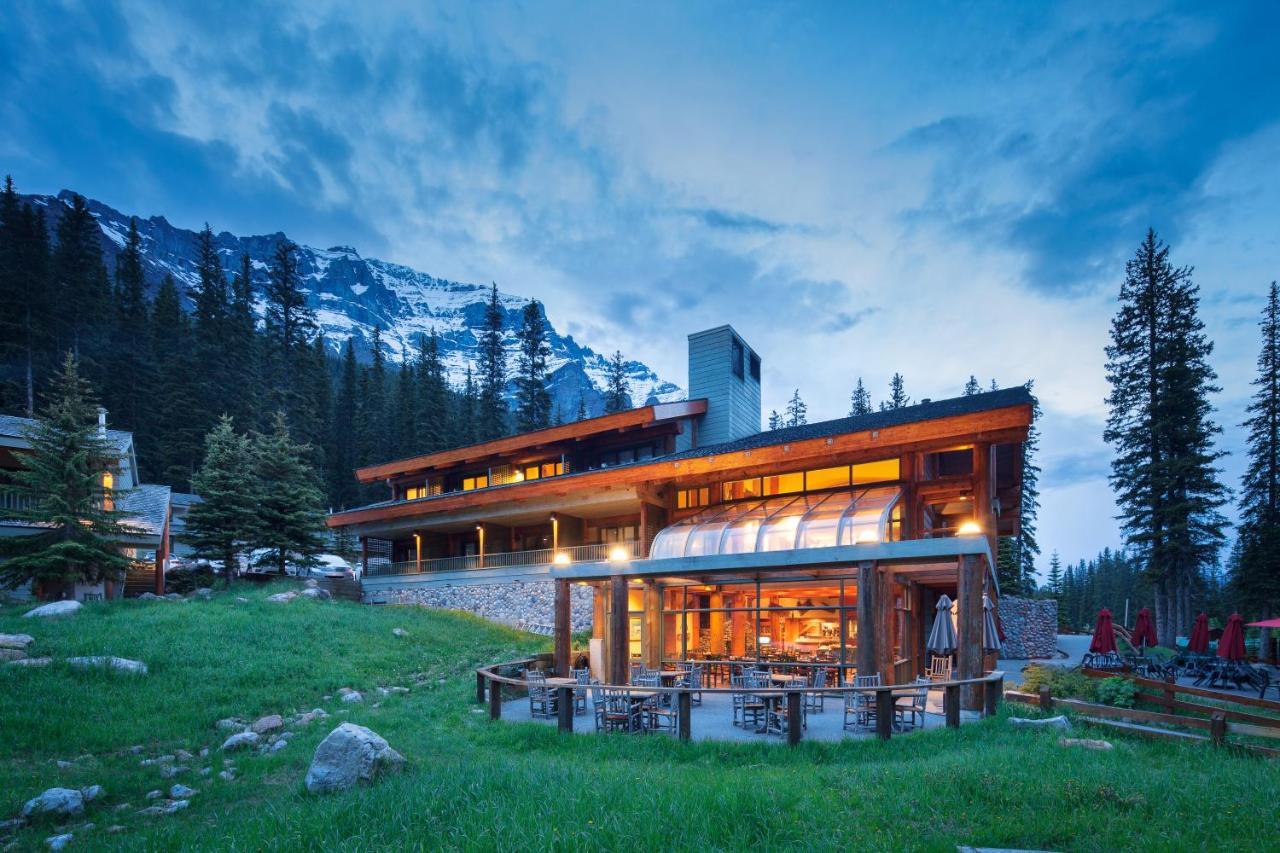 Moraine Lake Lodge
With crackling log-wood fires, comfy handmade furniture and large soaking tubs provided, you won't want to leave your room at Moraine Lake Lodge. Perhaps when the snow melts, the lodge's free hiking and canoeing activities will snap you out of your luxurious hibernation.
Baker Creek Mountain Resort
Tucked away in the Bow Valley, this resort is ideal for a romantic winter getaway. Its gas-heated log-wood chalets boast stone fireplaces and no TV, which means more time spent on the ice rink or in the sauna.
By: booking.com