The Diamond Head Crater hike is one of the most rewarding hikes available in Oahu, granting an amazing 360-degree view from the top. It's a great activity for adventurous and nature-loving families.
They don't call this Diamond Head Crater for nothing. The shape of the hike is circular and looks like a crater. This is due to the hike being a volcanic landmark. Once you enter from the east side, a short tunnel brings you to the crater's centre. From there, you'll begin your ascent to the glittering peaks that helped name it Diamond Head Crater.ha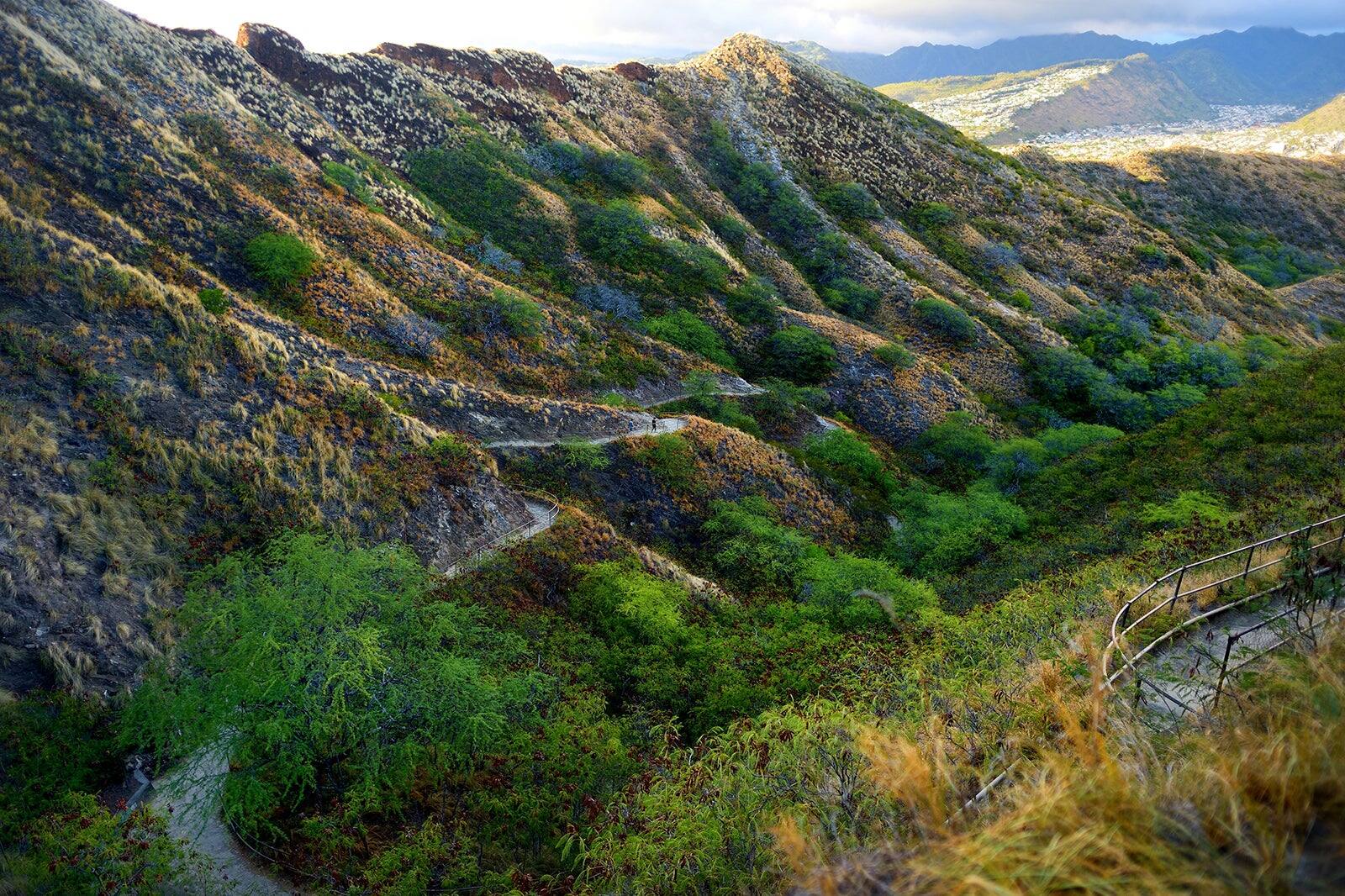 Diamond Head Crater hike highlights
The start of the Diamond Head Crater hike is on the crater's west side. The pavement pathway here turns into a rock pathway. Watch for any loose gravel or potholes, and be aware that proper shoes are best when going on this adventure.
The rock pathway will lead you to a lookout. Feel free to pause at this section to catch your breath and take in the views of the ocean around you. After resting, gear up for a hike up long, narrow stairs. Once you conquer those stairs, you will be led to a 22-foot long lighted tunnel.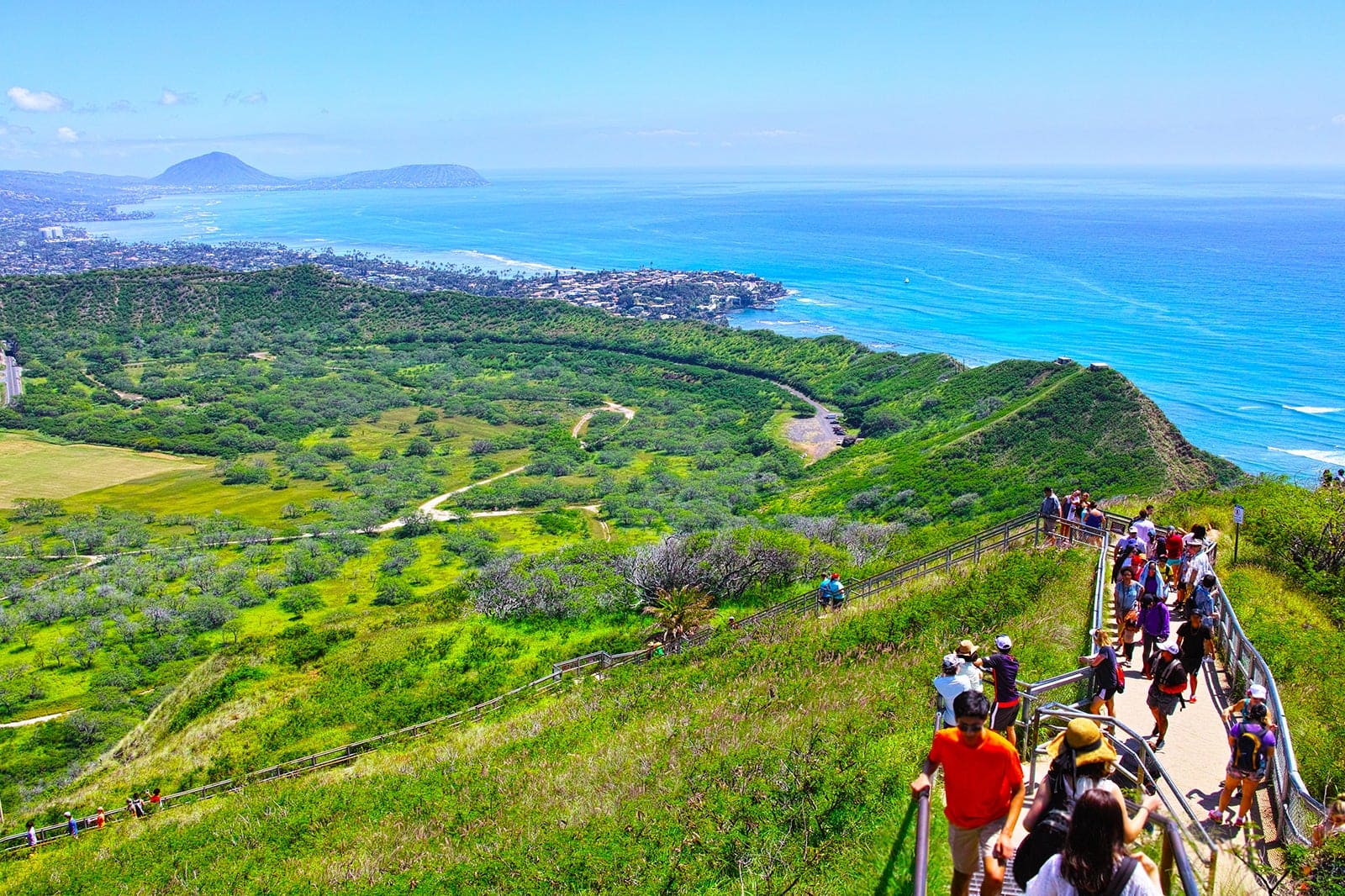 Good to know about the Diamond Head Crater hike
The Diamond Head Crater hike takes approximately 1.5-2 hours. Trail entry ends at 4 pm, and park gates close at 6 pm. Pets are not permitted, with the exception of service animals. While the facilities at the crater floor are accessible, the trail is not. Those hiking should wear a hat sun cream, take water, and be prepared for a steep and strenuous stair climb at the trail's end.
Be sure to stop by the Diamond Head Interpretive Kiosk & Gift Shop after your hike. Here, you can learn more about Diamond Head's history, geography, and more and pick up that perfect memento of your adventure.