Honolulu is one of the world's great beach destinations. The island of Oahu has hundreds of beaches, from the ever-bustling Waikiki Beach, to famous surf breaks like Sunset Beach, and plenty of lesser-known stretches of golden sand. It's fair to say there's a beach for every type of traveller.
It's not just the beauty of the land around Honolulu that makes it so popular. The ocean around Oahu Island radiates incredible shades of blue, while the many coral reefs are home to a rich ecosystem of fish and other aquatic animals. This rundown of the best beaches in and around Honolulu is a great place to start planning your next trip.
1. Waikiki Beach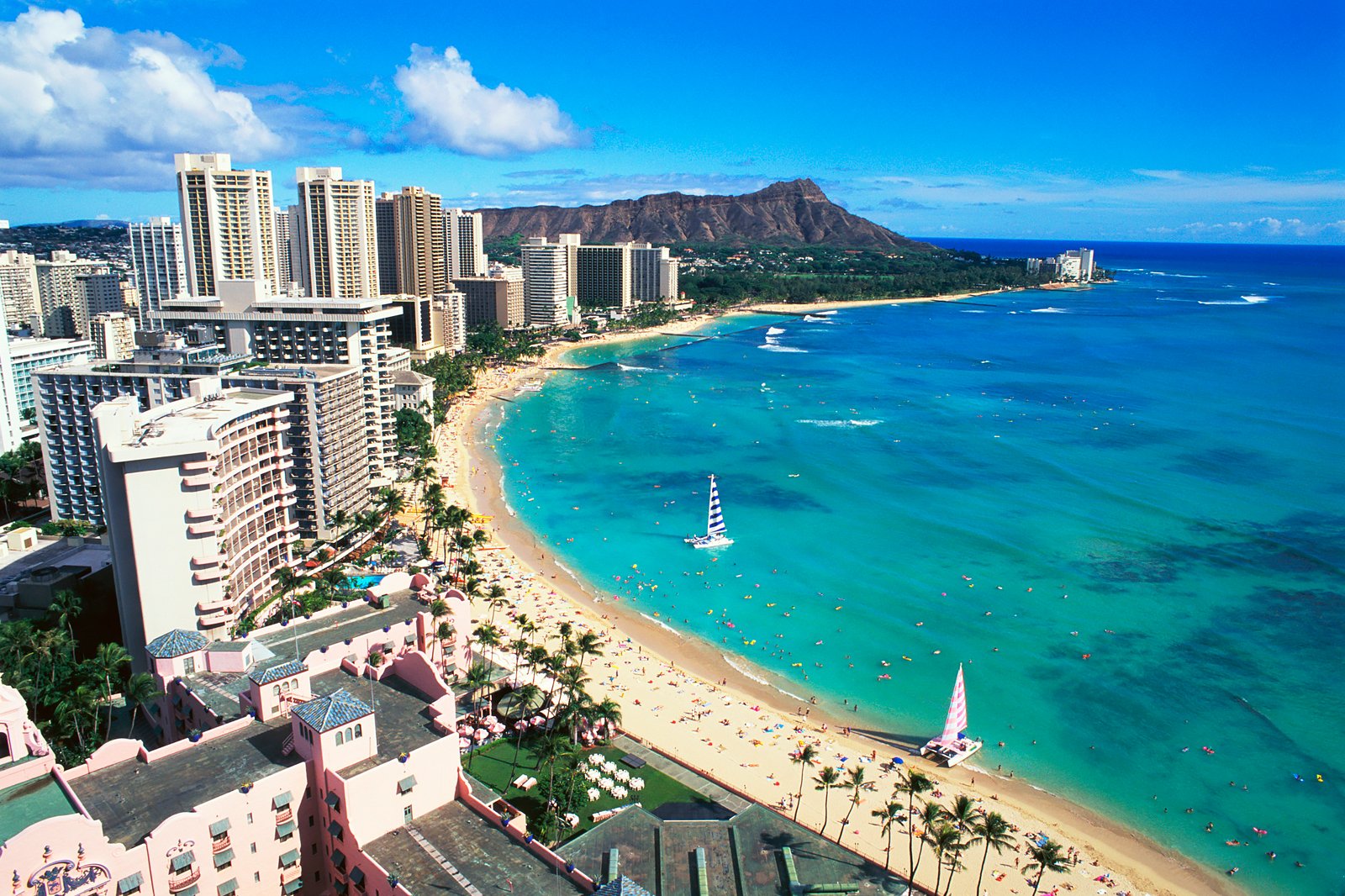 Waikiki has achieved legendary status and is one of the most recognisable beaches in the world. Hawaii's tourism pretty much started here, and the popular beach resort continues to attract visitors to enjoy its combination of picture-postcard beauty, fun water sports, and big city convenience.
The waves in Waikiki are quite gentle, making it a great place for learning to surf, while the collection of lifeguard stations give peace of mind to families. This beach has a bit of everything and is always busy.
2. Hanauma Bay Nature Preserve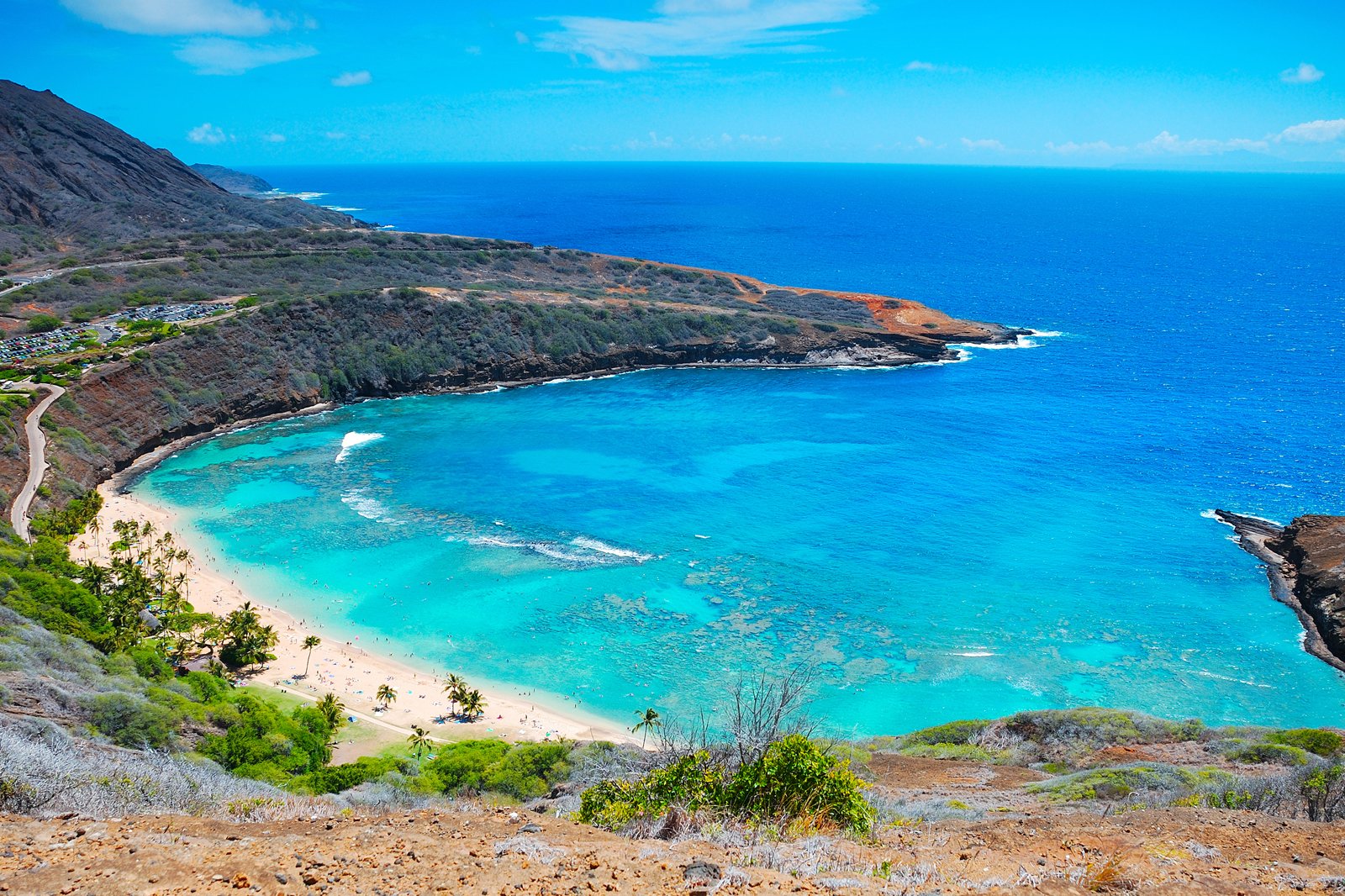 Hanauma Bay Nature Preserve has a vibrant coral reef just off shore, making it a great place for snorkellers. The rugged beauty of Oahu Island is particularly raw here, as there are no hotels or large buildings competing for your attention. There are just 2 lifeguard stations and a stall renting out snorkelling gear. You can buy refreshments at a café built on a hillside above the beach.
As this is a nature preserve, you do have to pay to enter. It costs from $7.50 for adults, although children under 12 and local residents get in free. Plenty of shuttle vans ferry passengers from Honolulu to Hanauma Bay. It takes around 30 minutes to drive from central Honolulu.
3. Magic Island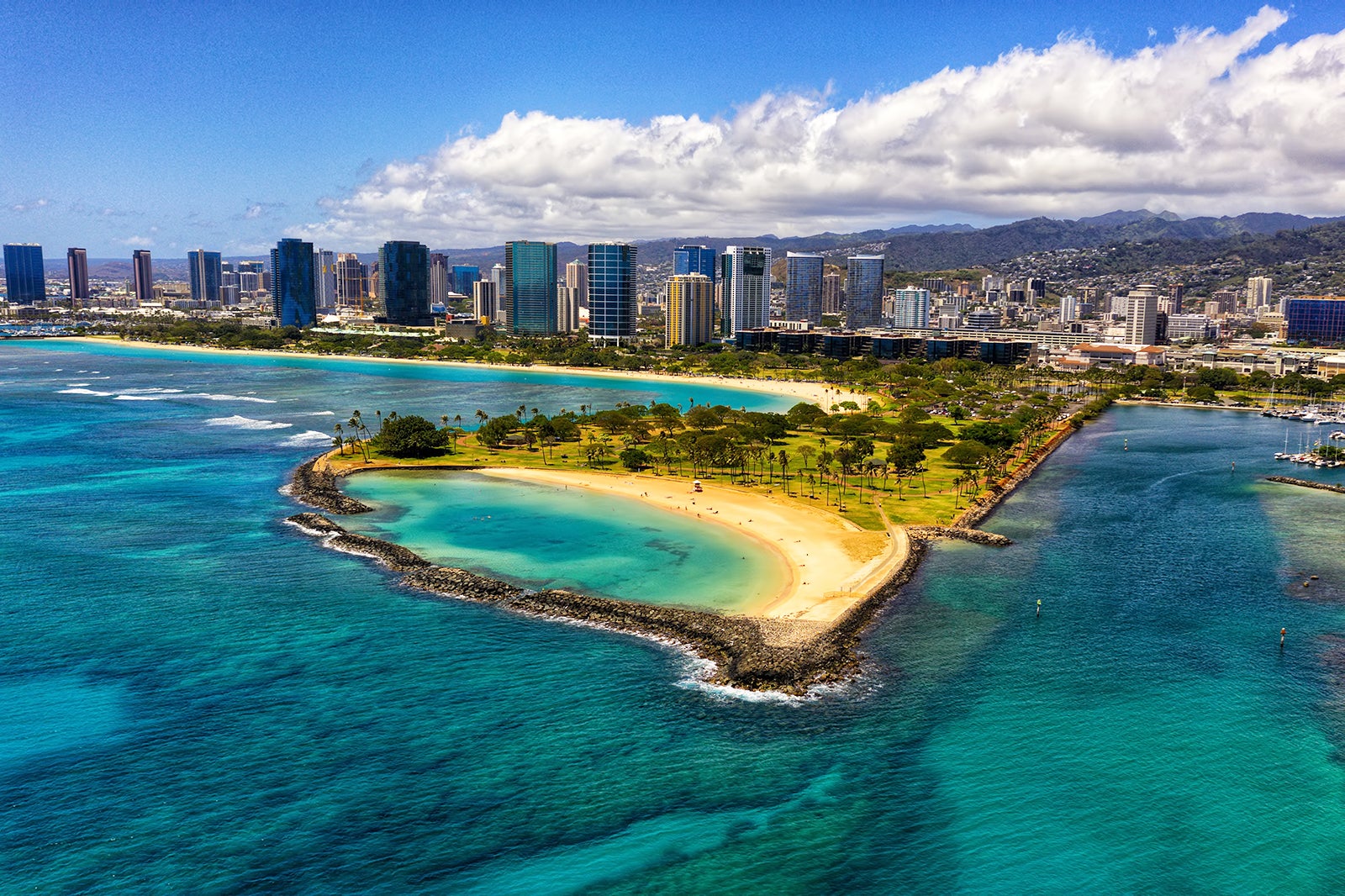 Magic Island is a small manmade lagoon that has clear, calm waters most suited to families with young children. The beach on Magic Island is wide, so there's enough fine, golden sand for everyone to claim a spot, but you might find it a bit rocky along the shoreline.
As well as a beach, you can also enjoy a small wooded area and park on Magic Island. It's a popular area for picnics and children's activities on weekends. You can find Magic Island on a small peninsula next to Ala Wai Boat Harbor, close to Downtown Honolulu.
4. Lanikai Beach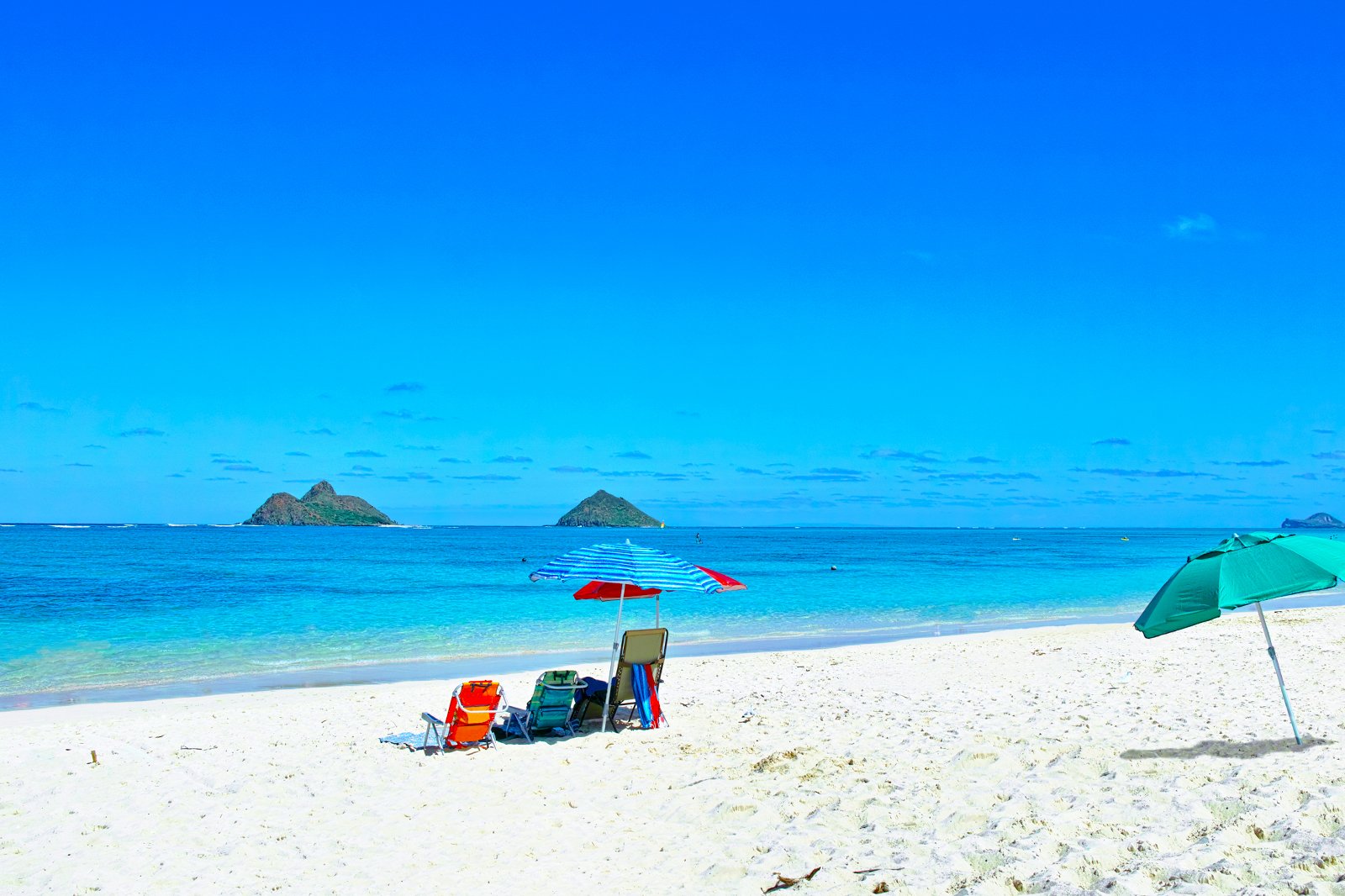 If you are looking for picture-postcard beauty, Lanikai is the beach for you. Located next to the small community of Kailua on Oahu Island's windward coast, this 1-mile-long beach is the stuff of fantasy. The bright gold sand is fine and deep, the water is turquoise blue, and the presence of small islands just off the coast adds an iconic touch to your selfies.
Owing to its exotic beauty, Lanikai is packed most days, particularly on weekends. It's one of Hawaii's most popular places for photo shoots, and also one of the best windsurfing beaches
5. Sunset Beach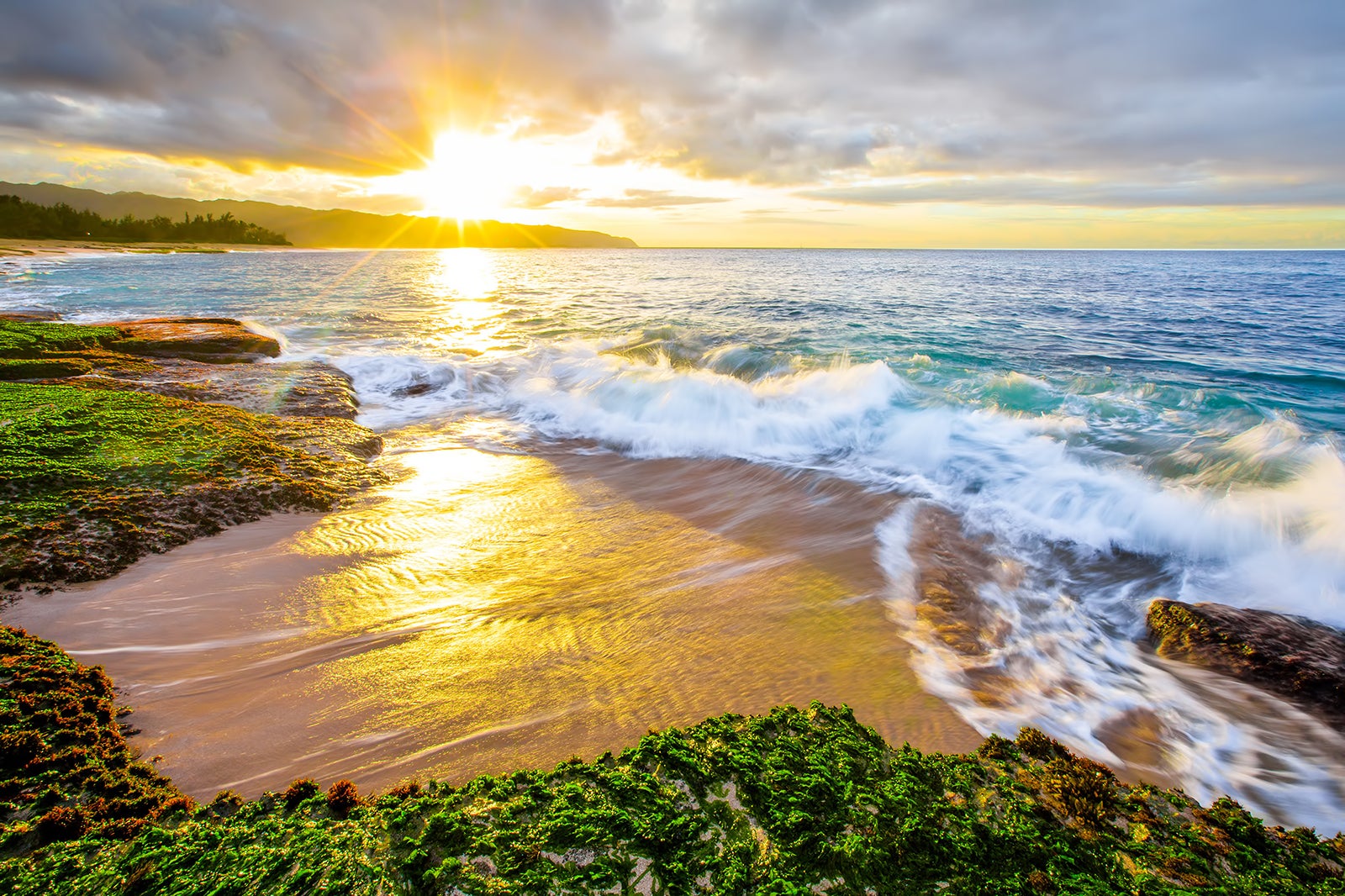 Sunset Beach is a great spot for a full day out on the beach. It's a long stretch of sand, with the right combination of space, fun beach games, and restaurants for when you get hungry. This famous beach is quite a drive from Honolulu – it takes around 1 hour, but it's worth it if you intend to spend the whole day here.
During winter, huge swells hit the northern shore of Oahu, which attracts advanced level surfers to test themselves on the large waves. There are toilets and showers in the Sunset Beach Support Park, around the mid-section of the beach.
6. Kahala Beach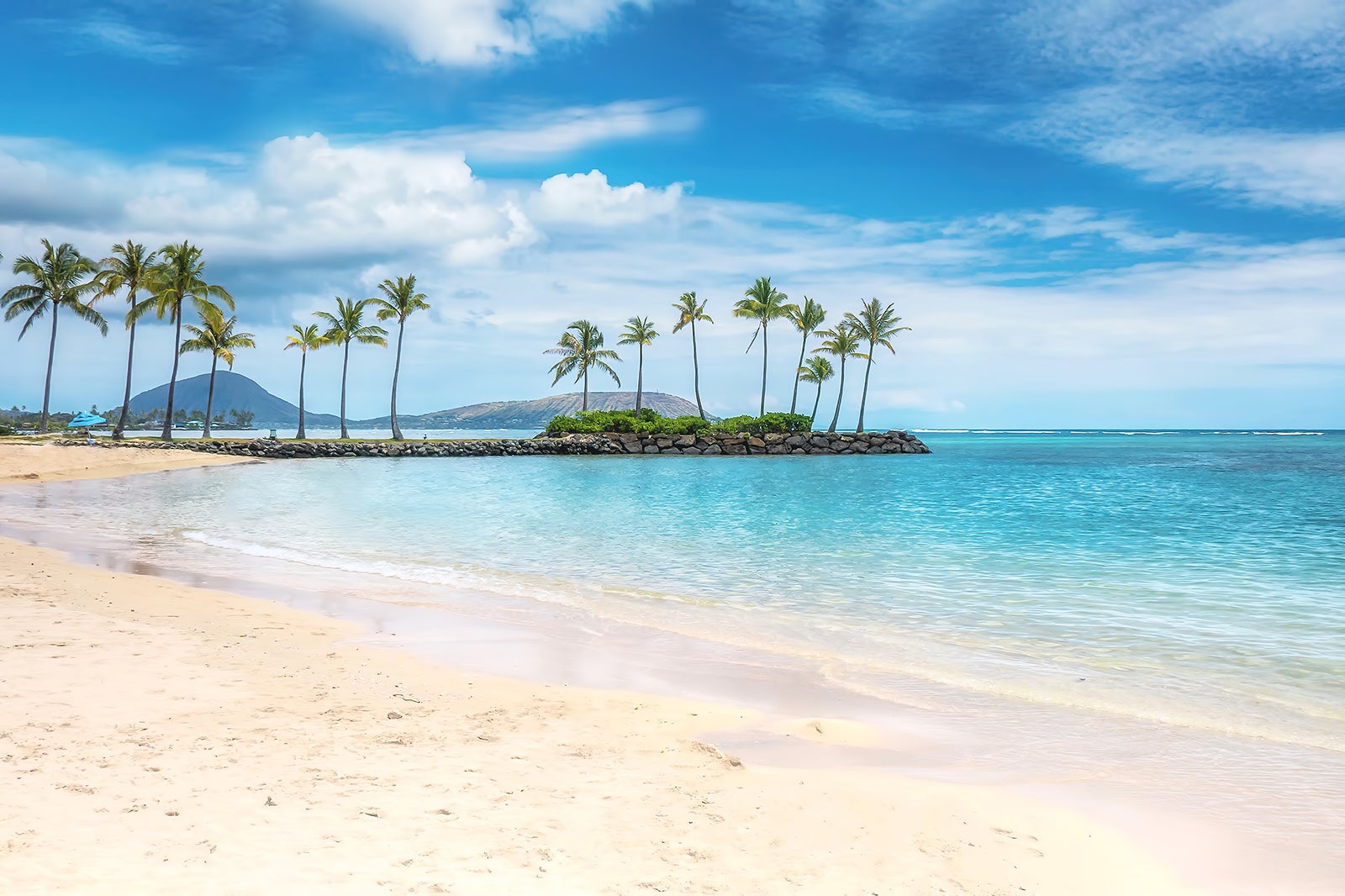 Home to luxury resorts, Kahala Beach is a nice spot for couples who want a secluded beach that's still within easy reach of central Honolulu. On the eastern edge of the beach there's one of the island's finest 5-star hotels, The Kahala, which has several fancy restaurants. There's also a nearby shopping complex with more mid-range dining spots. This beach is a nice place for relaxing on the sand under the shade of swaying palms, but the water is shallow and the floor is quite rocky, so it's not great for swimming.
7. China Walls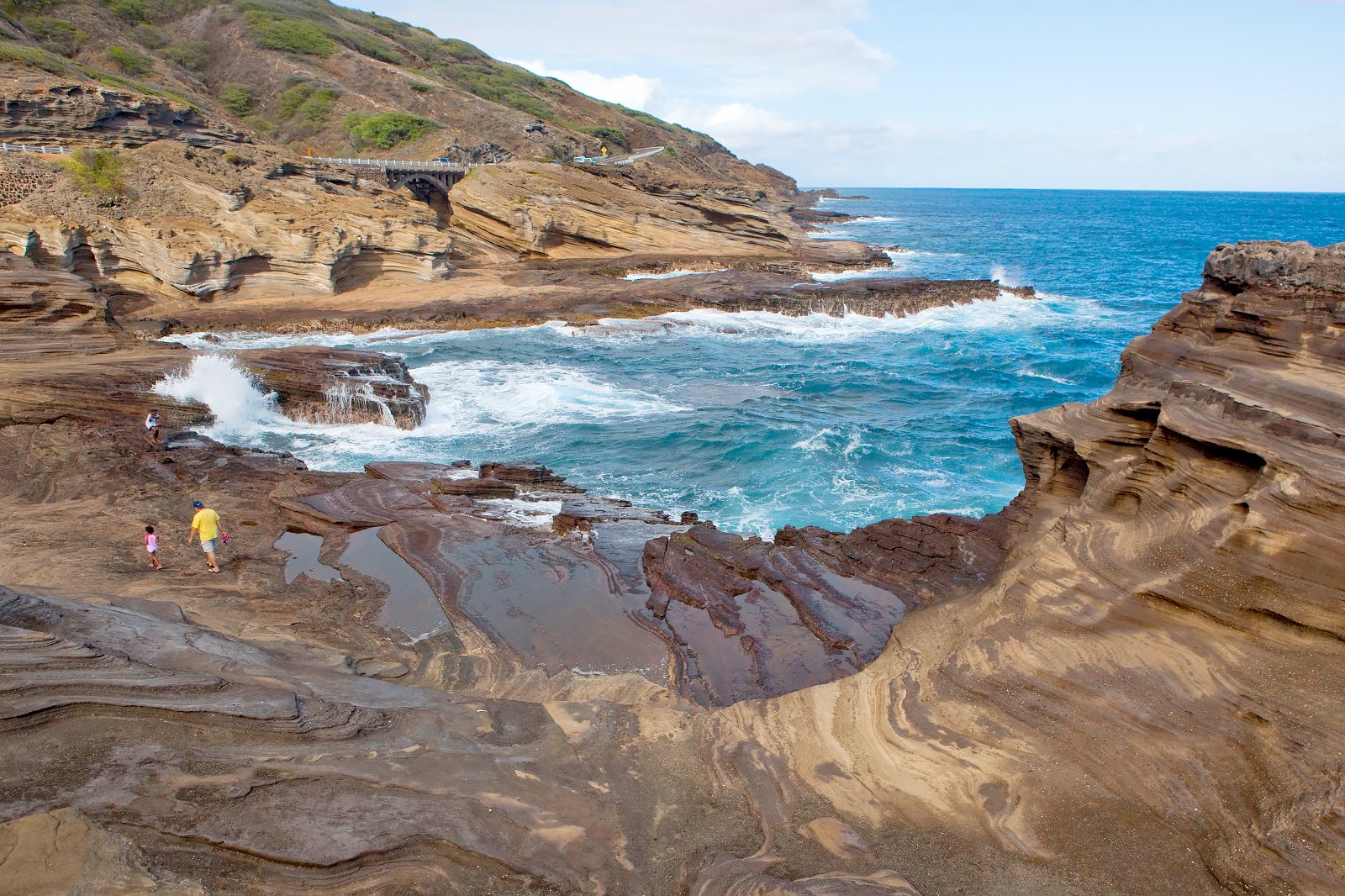 China Walls is a stretch of volcanic rock on the south-eastern coast of Oahu. It's one of the most popular areas for cliff jumping, as well as a prominent surf spot for experienced riders.
Most visitors prefer to watch the experienced locals do their impressive dives into the ocean below, rather than take part. It should go without saying that cliff jumping is a dangerous activity and should be reserved for strong swimmers only. It's best to visit in the afternoon and stay for the sunset. Through the winter months, you might even see whales.
8. Sandy Beach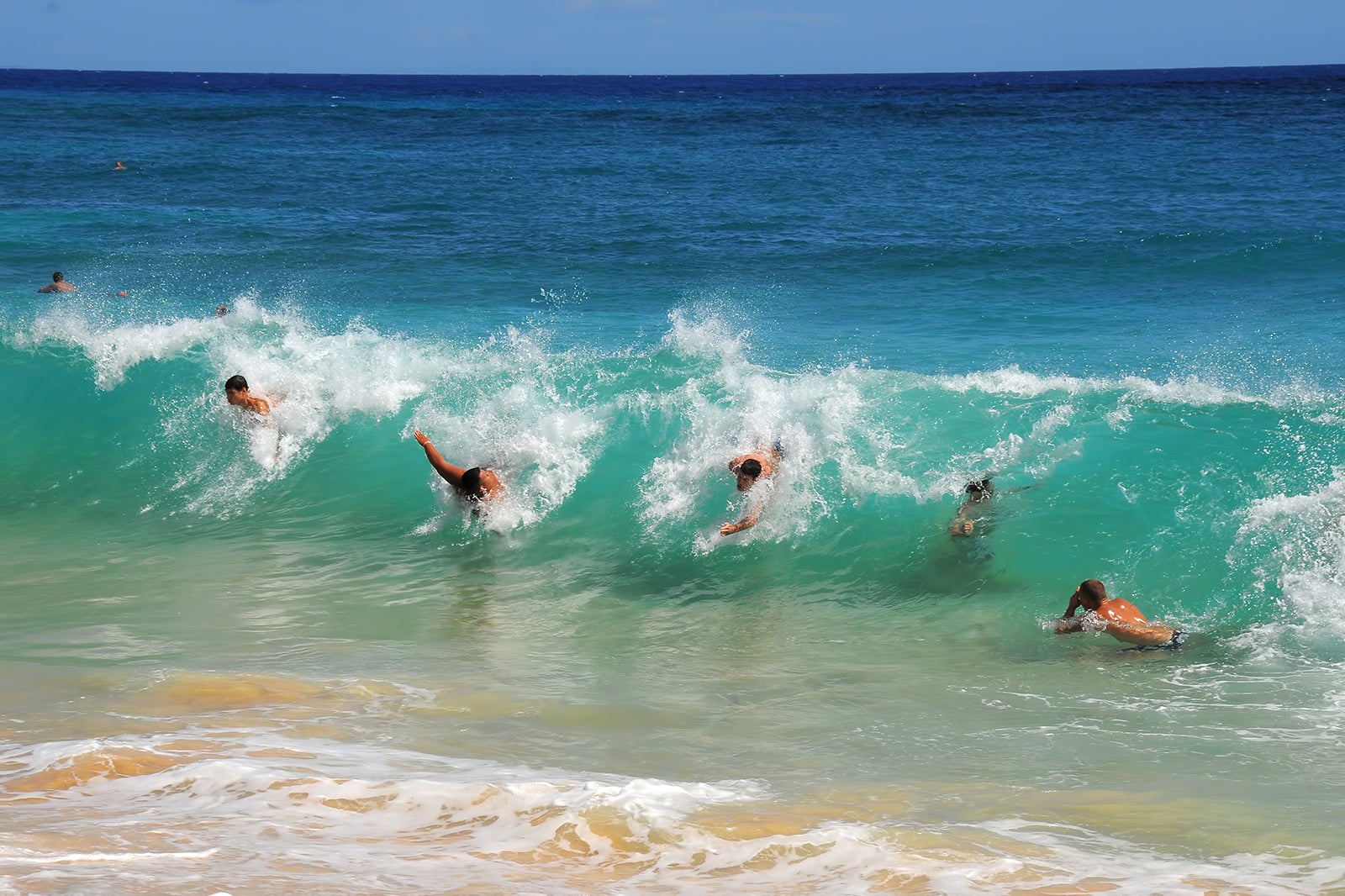 Honolulu – and Hawaii as a whole – is rightly famed as a surf destination. You will find surf spots on most beaches, but Sandy Beach is especially good. It has a range of waves suitable for experienced riders, and the vibe is chilled and friendly.
It takes around 30 minutes to drive from Honolulu to this isolated coast on the south-eastern tip of the island. You can take the public bus or book a taxi. Read more
By: in.hotels.com