Located on the Hawaiian island of Kauai's Mount Waialeale is one of the wettest places on the earth.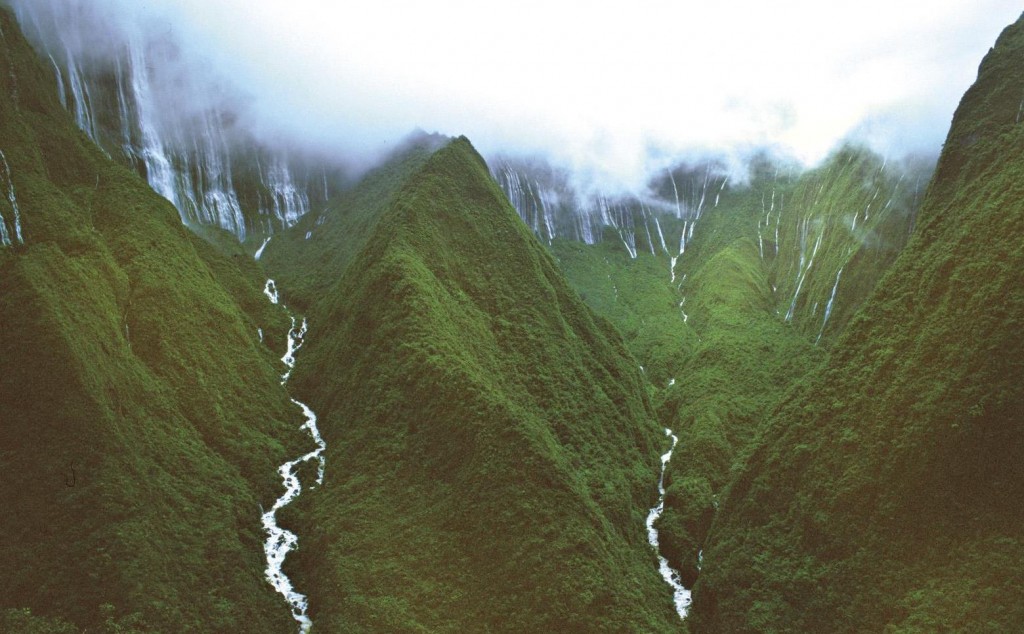 Like the other islands of the Hawaiian archipelago, the ancient island of Kauai is of volcanic origin. Its area is 1456 square kilometers and the highest point is Mount Kavaikini with altitude 1598 meters. The second place is taken by height located in the center of the island Mount Waialeale – 1569 meters. Mount Waialeale is an ancient extinct volcano. It is famous for the record level of precipitation – in 1982, 16 916 mm was recorded here. Although heavy rains in the area occur infrequently, light rain is almost constant throughout the year. Because of the high humidity the top of Mount Waialeale is hidden due to pretty thick fog.
For local tribes Waialeale has always been a sacred place. On the plateau there is a flat top of the mountain where you can find a small lake with the same name. Translated from Hawaiian Waialeale means "overflowing water." Numerous streams of water are flowing down the steep green slopes of the mountains. Due to the large amount of water flows is one of the slopes of Mount Waialeale is called "The Wall of Tears».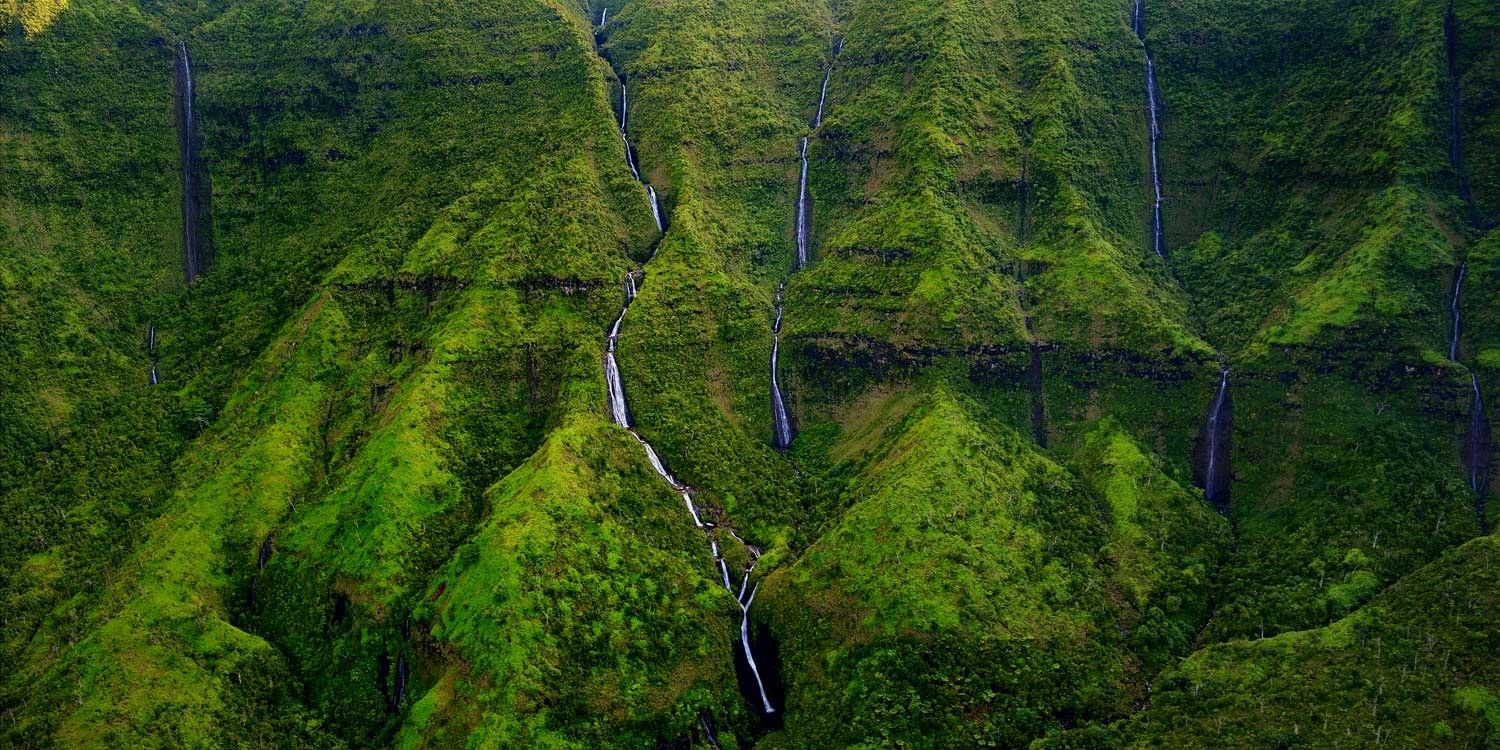 The most rainy places of Kauai islands are the eastern slopes of Mount Waialeale. Due to water erosion waterfalls have formed deep canyons. Flowing into the ocean washed in the river Vaimea the slopes of one of the most beautiful canyons in the world, stretching 16 km, a width of 3.2 km and a depth of 1067 meters.
Located on Mount Waialeale Honokohau Falls has a height of 341 meters and is the tallest in Hawaii. Honokohau has two levels – the water flows into a small natural basin, and from there flows to the lower level. Neighborhood Honokohau Falls is a difficult terrain, to admire its beauty, visitors will need to take a helicopter. Not surprisingly, this wonderful, unspoiled nature of the area has been chosen to host the filming of some scenes for the movie "Jurassic Park".
By: aibtoronto.com