For many people, Switzerland is synonymous with chocolate. And not just any chocolate, but rich, smooth chocolate that leaves you wanting more and more! So, how did Switzerland, a country without colonies or cacao come to dominate the chocolate market?
Back in the seventeenth century, the Swiss-made use of their strategic position as a transit point for goods passing through Europe to begin processing chocolate. It all began in the canton of Ticino, which sits on Switzerland's southern border with Italy. Back then, chocolate wasn't the luxurious eating experience of today, chocolate was at once gritty and chewy, verging on unpalatable.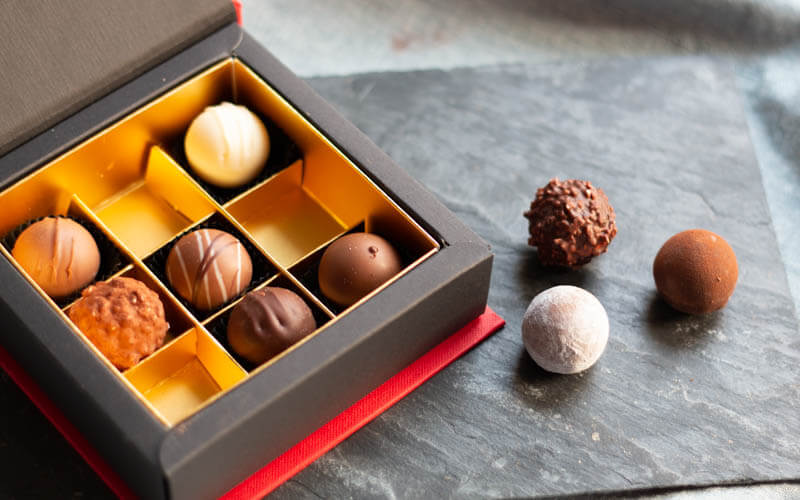 It wasn't until much later that the chocolate we know today came into existence, thanks to a legion of Swiss pioneers and chocolate tinkerers. In 1819, the first mechanized chocolate factory opened in the town of Vevey, which sits on the edge of Lac Léman. The factory was the brainchild of François-Louis Cailler who had worked as an apprentice with Italian chocolatiers in Ticino. Cailler's machinery began churning out the first mass-produced Swiss chocolate.
Many others soon followed his lead and before long, chocolate factories had sprung up across Switzerland. In 1836, the Sprüngli family set up a shop in Zurich which would later merge with Rodolphe Lindt's Bern-based factory in 1892, the basis for the Lindt brand which we know today.
But the Swiss weren't just making chocolate, they were innovating with it as well. In Vevey in 1867, Daniel Peter opened up his own chocolate factory and, driven by a need to increase his sales, he decided to experiment by adding milk powder, made by his friend Henri Nestlé, to his product. In doing so he gave the world its first milk chocolate.
These steps forward gave life further innovations as the entrepreneurs built upon the work of those who came before them. In 1908, Theodor Tobler, working from his factory in Bern, threw milk chocolate, nougat, almonds and honey together and pressed it into a triangular shape, giving life to the infamous Toblerone bar. Many believe that Switzerland's iconic Matterhorn mountain was Tobler's inspiration.
Without other Swiss entrepreneurs, like Phillippe Suchard, who created a unique mixing method to smooth out the hard-to-eat chocolate of his day, and Lindt, whose conching method made his bars melt in the mouth, we wouldn't be eating the smooth Swiss chocolates we have today. In the 1930s, Nestlé again brought the world something new when it launched its white chocolate Milkybar.
From the 19th century, the pioneers and their entrepreneurial spirit brought Swiss chocolate to the world, which duly fell in love with it, and in doing so empowered some of the biggest brands we know today. Not much has changed since then, apart from the quantities that are sold. In 2016, Swiss chocolate brands exported a whopping 122,034 tonnes of chocolate raking in 874 million Swiss Francs in the process.
Swiss chocolatiers continue to innovate and find new ways to wow our taste buds, and deepen their pockets, of course. Last year, Swiss-based company Barry Callebaut unveiled its new 'ruby' chocolate, the first new chocolate to be developed since Nestlé's milky bar. Whether it will cause a chocolate revolution remains to be seen, but it hints that Switzerland's role in the history of chocolate is far from over, something which many people will be incredibly happy to hear.
Source: Sean Mowbray