Ka'ena Point State Park is the ideal place to go if you're planning to explore the great outdoors of O'ahu. Famous for its picturesque hiking trails, spectacular sunsets, and miles of immaculate beachfront cliffs and beaches, this state park is a must-see for nature lovers visiting Hawaii.
As Hawaiian culture brims with colourful stories, Ka'ena Point State Park has a special meaning for locals. According to Hawaiian folklore, this stunning park is the legendary "leaping place of souls", where the spirits of Hawaiians who recently passed away meet their ancestors and disappear into the abyss. The dramatic shoreline is an ideal backdrop for this beautiful transition into the afterlife. Locals find comfort knowing that their family members, neighbours, and friends pass through such a picturesque cliff after death.
Ka'ena Point State Park in Honolulu – one of the highlights of 10 Best Road Trips near Honolulu (Read all about Honolulu here)
What are the highlights of Ka'ena Point State Park?
If you love outdoor activities like hiking and exploring, make sure to save time for the Ka'ena Point Trail. This 5-mile hike is a great place for enjoying views of tide pools, marvelling at natural stone arches, and seeing wildlife up close. The trail itself has a few steep sections that make it a bit challenging, but there are about a dozen small paths that give you beautiful unobstructed views of the ocean's edge. A full walk along the volcanic coast trail will take around 3 hours, so it's recommended that you bring sunscreen and a water bottle with you.
You can also enjoy great activities in the ocean, including snorkelling and surfing. The pristine water makes it easy to check out the beautiful world underneath the water. Its location gives some great tides for expert surfers to really ride the waves. Avid fishermen also love to come to Ka'ena Point State Park as there are a few great shoreline fishing opportunities.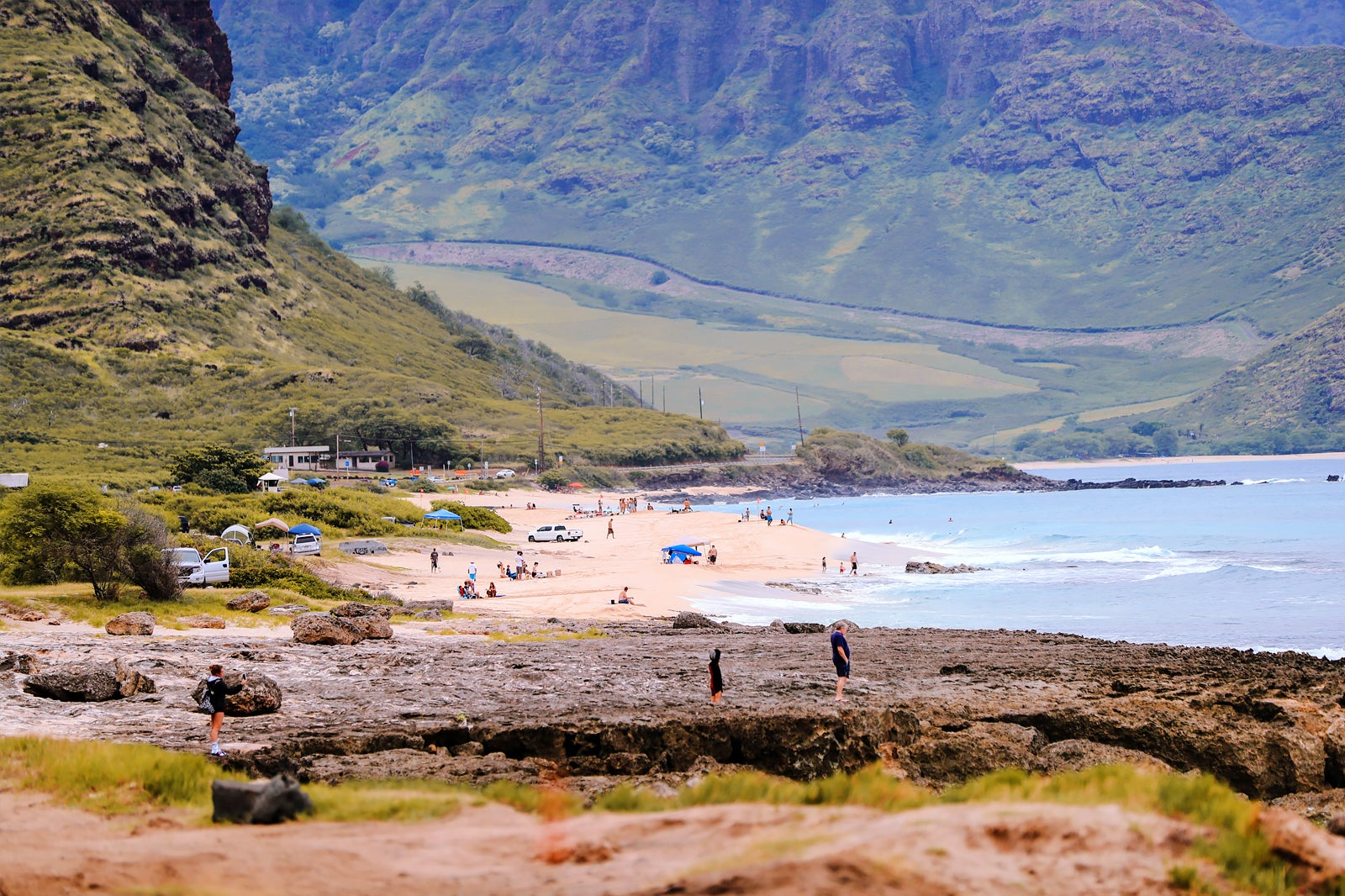 How to get around Ka'ena Point State Park?
Getting around Ka'ena Point State Park is relatively easy. The beach and main roads of the park are open to all vehicles, but there are a few routes only accessible with permits. The section of the park where you'll need a Vehicle Access Special Use Permit is the Mokule'ia Section on the north shore of O'ahu. If you're lucky enough to have a permit or have with a guide who does, the roads throughout that section lead to stunning secluded views, remote fishing access points, and the hike to the point of the island itself.
The Ka'ena Point Keawa'ula Section, on the west side of O'ahu, is open to all visitors. It's here that you'll find the popular Ka'ena Point Trail and public beach.
Good to know about Ka'ena Point State Park
Ka'ena Point State Park is quite large, but you'll find very few amenities. It's a good idea to bring your own water and snacks with you. The good news is, if you're near the beach, you can find public restrooms and showers, making it easy to rinse off after sunbathing on the sandy shores.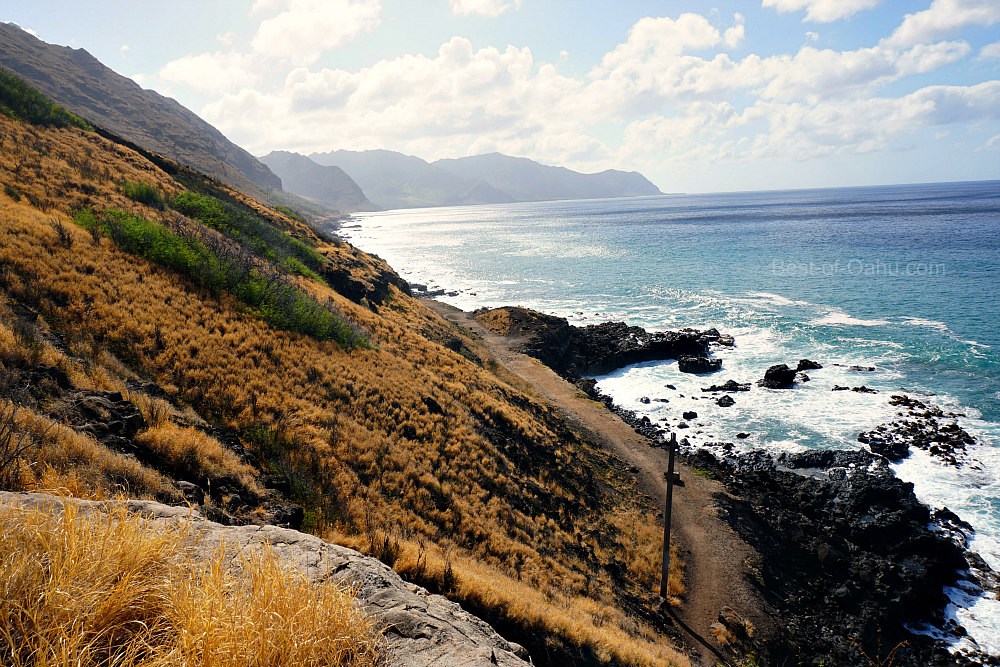 The beach at Ka'ena Point State Park is often crowded, especially in the summer months. With plenty of wide-open spaces and a seemingly never-ending coastline, it's easy to feel at peace at this beautiful park. If you visit the park in winter, look closely at the shoreline as you may just see the migrating whales in the distance.
Ka'ena Point State Park in Honolulu
Location: Waialua, HI 96791, USA
Open: Daily from 6 am to 6.45 pm
By: in.hotels.com