Lake Königssee ("Royal Lake"), one of the most beautiful natural attractions in Germany, is in the southeast of Bavaria and belongs to the community of Schönau am Konigssee. Most of the lake lies on the territory of the Berchtesgaden National Park. Emerald pond with crystal clear water rests comfortably surrounded by mighty mountains and magnificent alpine landscapes. Due to its unique nature and picturesque surroundings, the lake is very popular with travelers and tourists.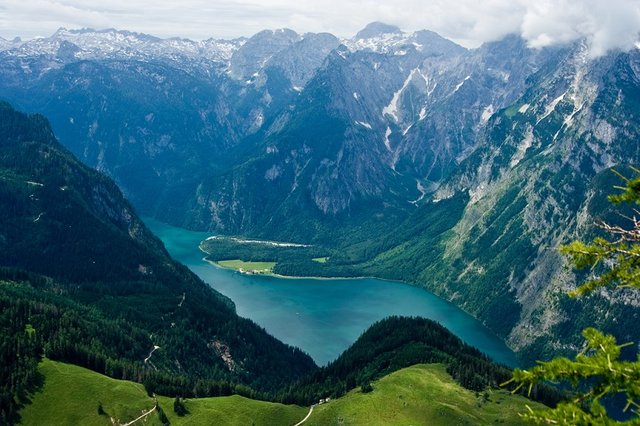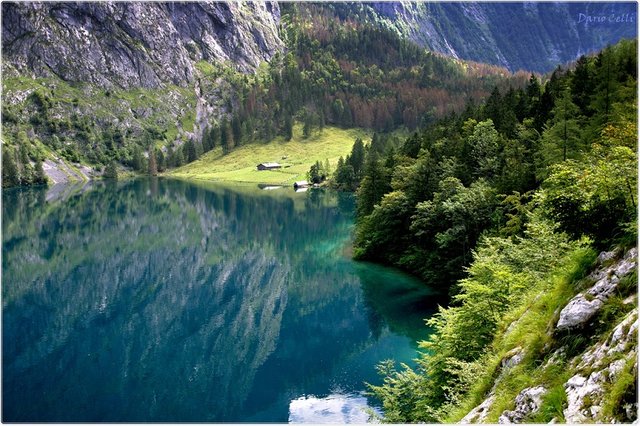 Königssee was formed during the last ice age due to the melting of glaciers. It extends from north to south for 7.2 km, ending near the Austrian border, the maximum width of the reservoir is 1.2 km. The height on which the body of water lies is 602 meters above sea level, and the maximum depth is 190 meters, which makes it the third largest in the ranking of the deepest lakes in Germany. It flows into the waters of Lake Obersee, which is located in the southeast.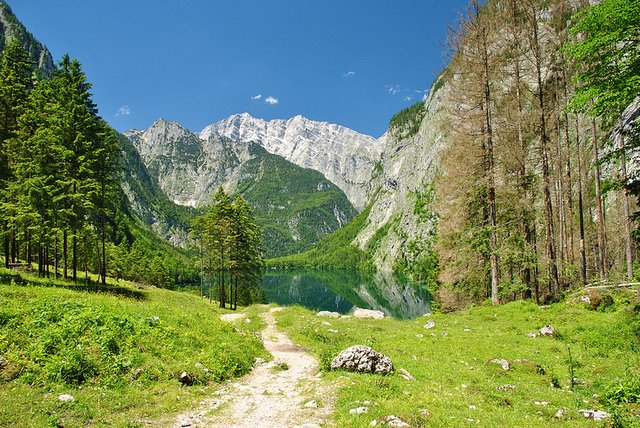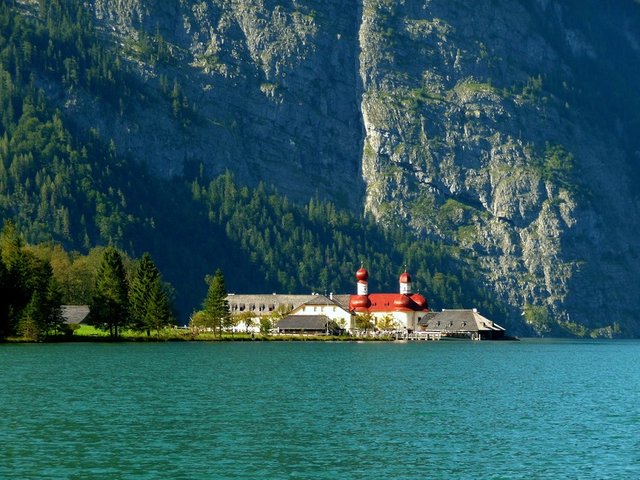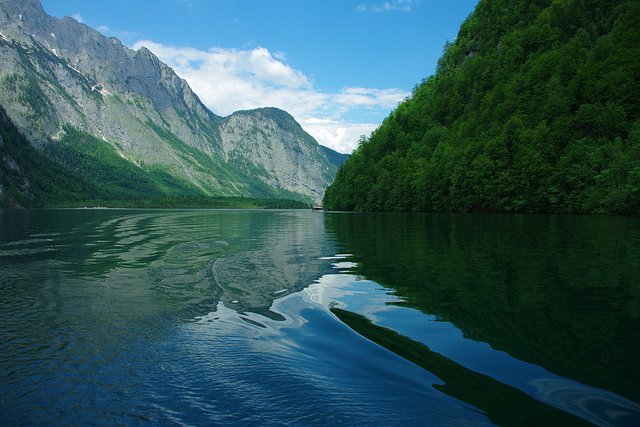 Königssee is famous for its clean water and is the status of Germany's cleanest lake. For this reason, since 1909, it is allowed to travel on it only on electromotive and light vehicles. The highest mountain on this territory is Watzmann (2713 m) – it borders the eastern part of the lake and is the third highest peak in Germany. It is shrouded in legends and legends, one of them tells that in ancient times God, in punishment for cruelty, turned the Bavarian king Watzmann and his whole family into a huge mountain.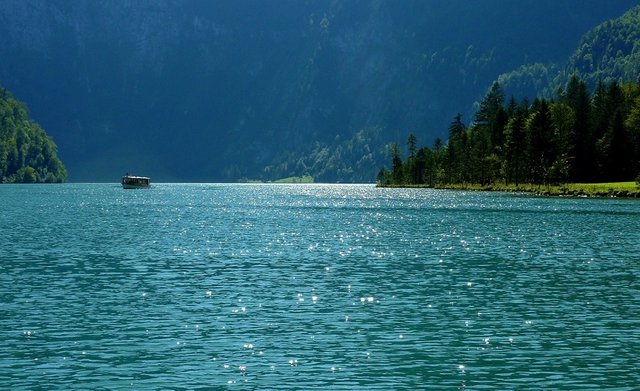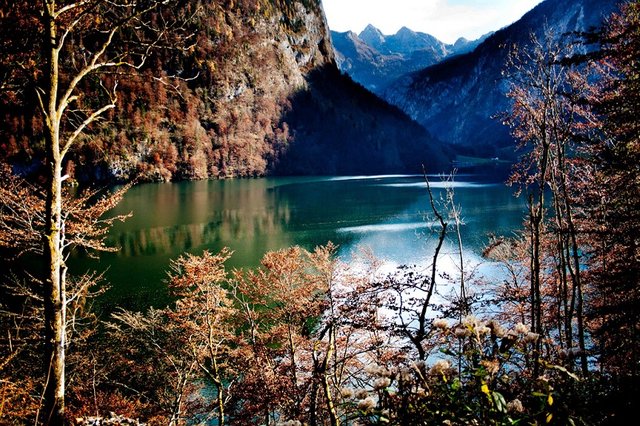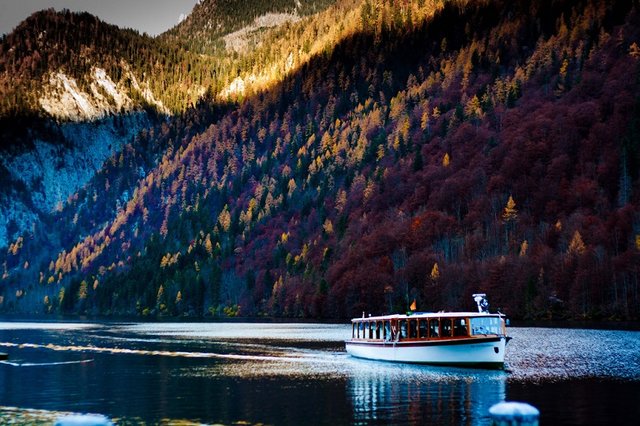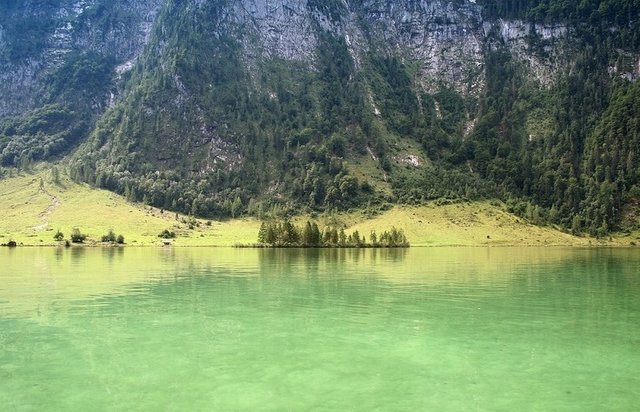 By: steemit.com