Lausanne, in the canton of Vaud, is one of the must-visit places in Switzerland. Its set in a perfect location with the city hugging the edge of Lake Geneva and climbing up the steep hillsides to its historic Old Town, offering plenty of spectacular views along the way. Here are a few more reasons why Lausanne is the most beautiful city in Switzerland.
Summer is simply fantastic
What with reliably hot weather, little rainfall and an easily accessible lake to cool off in, it's safe to say that summer is a great time to be in Lausanne.
It throws a great market
Lausanne's streets are invaded on a regular basis by stallholders, food vendors, tinkerers and beer merchants, and everyone is incredibly happy about it. The city's market is one of the best in the country and not for no reason does the Old Town become a hive of activity.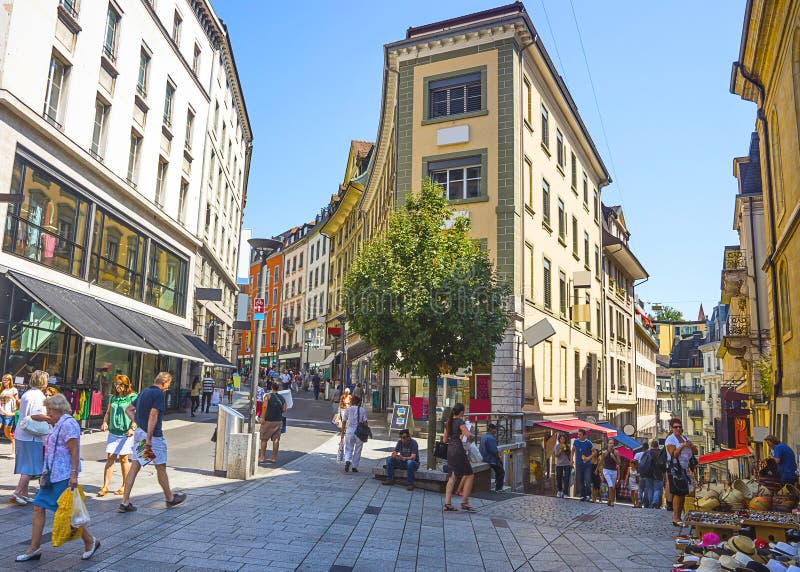 It's cathedral is one of the most dramatic
Switzerland's got many cathedral's and churches that are all pretty stunning in their own right, but few match Lausanne's, with its commanding position overlooking the rest of the city.
It has stunning lake views
From almost anywhere in Lausanne you can see Lake Geneva before you with the French Alps glistening in the distance.
It's easy to relax
Even though Lausanne is one of Switzerland's biggest cities, life is still a low tempo, and there are plenty of places to just sit, relax and enjoy or a good book or take in the views of the city rolling down the hills to Lake Geneva.
Lavaux is just next door
The vineyards of Lavaux are the perfect place to sample Swiss wine (yes, Switzerland makes wine!) and take in the views from its ancient terraces that have been in use for hundreds of years.
The Escaliers du Marché
They may look like a daunting challenge, and that's because they can be, but the Escaliers du Marché are also one of Lausanne's most interesting sites. Leading up to the Cathedral from Place de la Palud, these steep steps are covered all the way with a timber roof that dates back to at least the 18th century.
It's got some of the best mountain views
Climbing through Lausanne's infamously steep streets has its perks, not least the amazing views of the surrounding mountains. On a clear day, don't stay copped up inside, get out – and don't forget your camera.
Sauvabelin Forest is nearby
If the city gets a little to much for you in Lausanne, don't despair; escape is just a short bus ride away. Lake Sauvabelin and its surrounding forest are incredibly calm and offers beautiful views of its own.
There are flowers everywhere
Outside out of the numerous parks and gardens that can be found in Lausanne, it's as if someone decided to spread flowers from a crop duster. They line most of the streets, adding a riotous touch of colour wherever you go.
The sun sets aren't to be missed
From the port of Ouchy you can sit back and watch as the sun goes down over Lake Geneva. It's guaranteed to be dramatic.
Source: theculturetrip.com