Rising from the green hilltops of Cork, ancient castles overlook rolling meadows and miles of coastal scenery. Shrouded in Gaelic history and Celtic legend, castles are a unique feature of Cork's spectacular landscapes. To guide you through the best, we've put together this list of must-visit castles in and around Ireland's County Cork.
Blarney Castle
Blarney Castle enjoys a reputation as one of Ireland's most famous landmarks. According to ancient superstition, kissing the Blarney Stone, embedded within the castle walls, bequeaths the kisser with the 'gift of the gab' – or a sublime way with words. A medieval stronghold built 600 years ago by the legendary Irish chieftain Cormac MacCarthy, it represents a stunning moment in history. Located just 8km (5mi) from Cork, Blarney Castle sits handsomely among 60 acres (24ha) of verdant gardens and trickling valleys.
Blackrock Castle
First constructed as a defence against pirates and invaders, the castellated fortifications of Blackrock stand proudly over the River Lee, with a tower that spirals several feet above the castle. Razed by fire in 1722, the original building no longer stands here. Architects reproduced it in 1829, adding three new stories to its height. Situated within Cork city itself, only 2km (1.2mi) from the centre, the castle has recently been restored as a functional observatory, operated by the Cork Institute of Technology. The lovely on-site café offers scenic views and a Mediter­ranean-influenced menu.
Kanturk Castle
The crumbling remains of Kanturk Castle, a ruined 17th-century mansion, are stunningly atmospheric. Influenced by Tudor and Renaissance styles, with a traditional Irish castellated eastern entrance, Kanturk once provided a defence against English settlers. Now, it stands bleakly empty, surrounded by forest. Located 1.5km (0.9mi) from the pretty market town of Kanturk, and 50km (31mi) from Cork's capital, it's an easy day trip from the city. Set aside an hour or so to explore the castle ruins and the bucolic surroundings, and stop off in Kanturk for cosy pubs and friendly restaurants.
Charles Fort Kinsale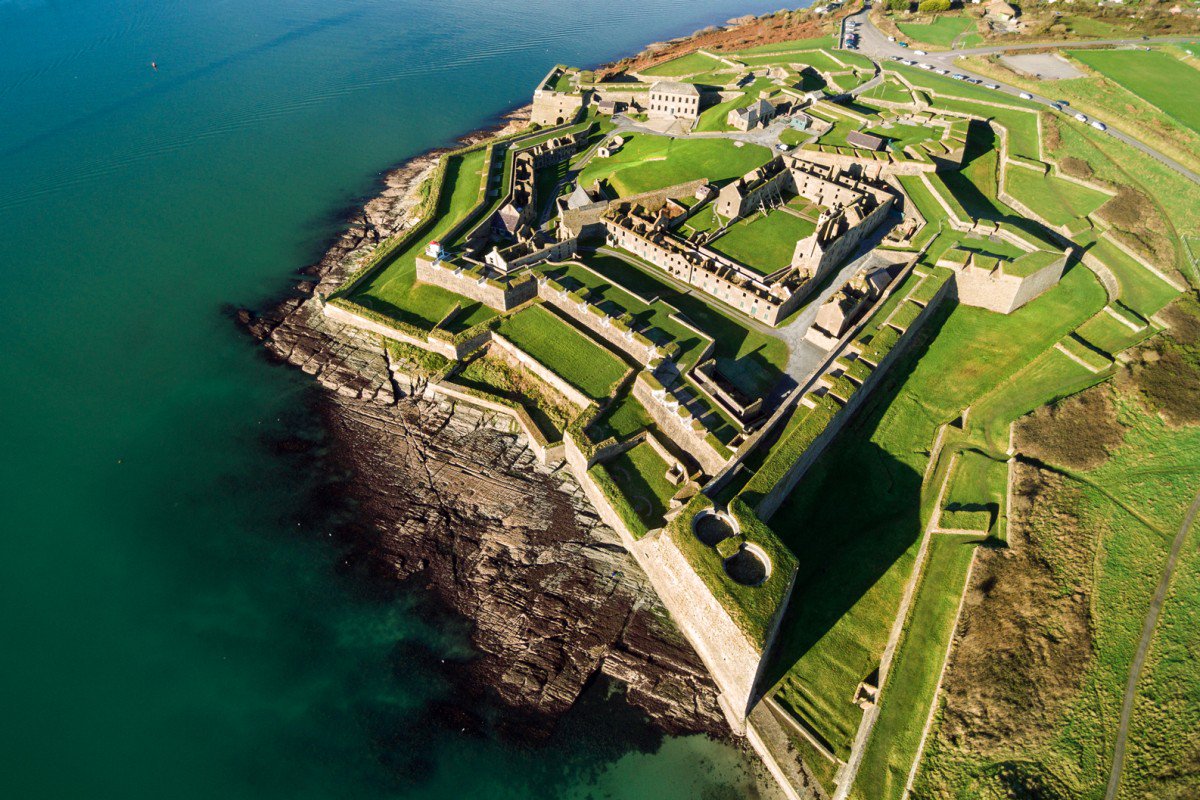 Towering above the Atlantic Ocean, the star-shaped Charles Fort offers impressive ruins and waterside views of Kinsale. Located on the seafront, on the southern side of the village Summer Cove, this fantastically preserved star-shaped fort dates back to the 17th century. These impressive remains of Charles Fort are easily accessible by car or public transport from the capital of Cork. Head towards the pastel-coloured fishing town of Kinsale, and stop off for dinner or lunch on the way back.
Barryscourt Castle
A stunning example of a 15th-century tower house, the Norman-influenced Barryscourt Castle provided a home to the noble family of Norman de Barry for centuries. The well-maintained fortress features original towers, with antique interiors, and a fragrant herb garden. Request a tour of the site to get your bearings on the beauty of this modestly sized 'domestic' castle. Situated in the east of Cork, near the pint-sized town of Carrigtwohill, Barryscourt Castle takes around an hour to explore – located roughly 14km (9mi) from Cork's capital.
Bantry House and Gardens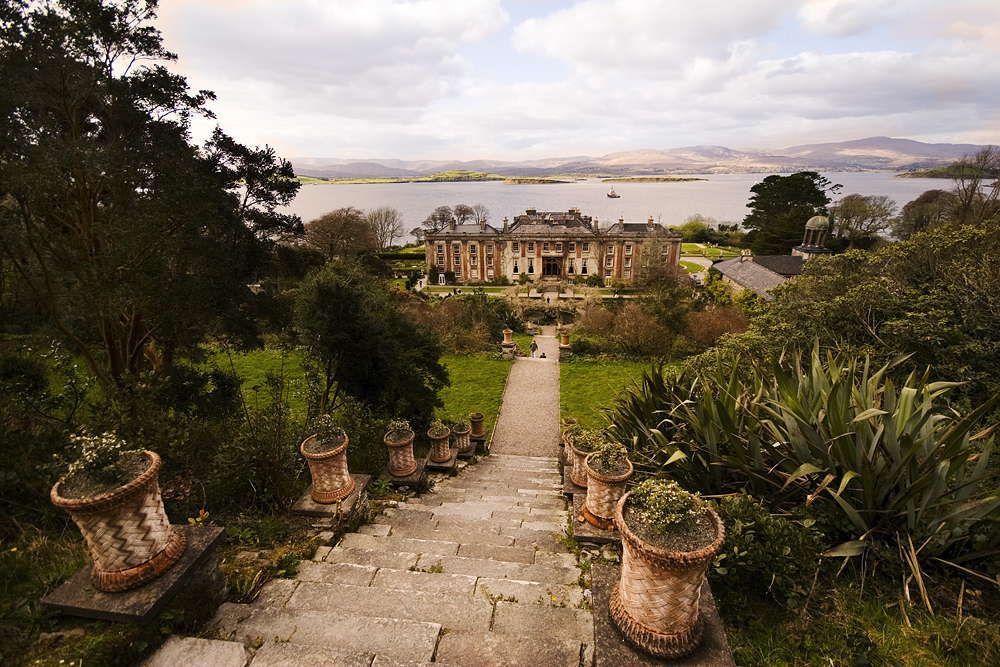 A stately home located on the Wild Atlantic Way, Bantry House provides a dose of transportive antiquity. The historic mansion, surrounded by impeccably manicured gardens, overlooks Bantry Bay – 35km (22mi) of rugged coastline. Bantry House offers immersive events and individual 'sound tours', replicating the music that would have drifted through the mansion walls in 1796. Located an hour and a half from the centre of Cork, Bantry House and its rolling coast are best experienced as part of a long day trip.
By: theculturetrip.com