September marks the beginning of spring in the Southern Hemisphere. In New Zealand, the skiers start to pack up their snow gear and head home, but the influx of summer travelers won't arrive for at least another month. The weather warms country-wide as new signs of life crop up everywhere: trees leafing out, flowers blooming, and baby lambs by the millions dotting the countryside (there are more than 10 sheep for every person in New Zealand).
While it's still a bit cool to swim at the beaches in the north, the warm days are perfect for walking and exploring the coast. Ski fields on both the North and South Islands remain open through September, so powder seekers can still hit the slopes. Spring is a popular season for white-water rafters as melting snow increases river levels. And because it's considered the low season, tourists are more apt to get deals on accommodation and activities around the country.
New Zealand Weather in September
New Zealand is a small place (about the size of Colorado), but its north and south tips can vary drastically in terms of temperatures and weather. While the beaches in the Bay of Plenty beckon bikinis and sunscreen, the Southern Alps remain snow-capped and chilly year-round. Average daytime temperatures during spring tend to linger above 60 degrees Fahrenheit (16 degrees Celsius) throughout most of the country.
Aukland: 62 F (17 C) / 49 F (9 C)
Rotorua: 68 F (20 C) / 41 F (5 C)
Wellington: 57 F (14 C) / 47 F (8 C)
Christchurch: 59 F (15 C) / 40 (4 C)
Queenstown: 55 F (13 C) / 36 F (2 C)
The weather isn't stable in September. Crisp, sunny days can quickly turn dreary and cool. Auckland gets about 13 days of rain, on average, and the mountainous Milford Sound region gets about 17 days during September.
What to Pack
Given the season's unpredictability, you'll want to pack for all sorts of weather and activities. Long-sleeved shirts (opt for technical, moisture-wicking fabrics), sweaters, and a pullover or waterproof jacket are musts and an umbrella would be a bonus.
Comfortable, waterproof walking shoes or hiking boots are essential if you plan to explore New Zealand's many trails on your spring vacation. Bring a day pack where you can stow water and an extra layer of clothing while you're out for the day. And even though you may encounter a lot of rain, you should still pack hats, sunscreen, and sunglasses.
Kiwis stick to a simple, laid-back style. Outdoorsy attire is the norm and even at upscale restaurants and bars, the dress code is casual. It's best to dress for practicality than fashion in this country. If you plan to partake in one of the country's famous adventure activities (white-water rafting, skiing, golfing, skydiving, or bungee jumping), make sure to bring activity-specific clothing and gear. You can always rent locally, but prices are generally expensive.
September Events in New Zealand
September not only marks the much-anticipated return of certain outdoor activities; it also draws a drove of fun festivals and events.
New Zealand Fashion Week: This seven-day gathering of local and international designers in Auckland typically ends the first week of September. In addition to runway shows, the event features free, open-to-the-public exhibits and workshops around the city. It's been canceled in 2020.
Whitianga Scallop Festival: Celebrating all things seafood in Whitianga, Coromandel (on the North Island), is the annual Scallop Festival, a great opportunity to sample the local fruits of the sea and learn about the area's maritime heritage. The event would typically entertain with live music, cooking classes, and chef demonstrations, but it's been canceled in 2020.
World of WearableArt (WOW): This month-long design show and competition opens in Wellington at the end of August and attracts entries from more than 40 countries. WOW showcases the best, most innovative wearable art creations in a spectacular event attended by thousands. WOW 2020 has been canceled.
Wellington Spring Festival: The capital celebrates the return of spring with a parade, arts and crafts booths, and an art show. It all takes place at the Wellington Botanic Garden, which puts on a grand display of blooming tulips this time of year.
Lambing season at Cornwall Park: September is when countless lambs are born in the countryside of New Zealand, but you can see the wooly critters up close at Cornwall Park, a farm in the middle of Auckland. By the end of September, Cornwall Park moves the lambs who are strong enough to an area where they can be viewed by the public. Read the park rules before going to ensure the lambs are kept safe and healthy.
September Travel Tips
New Zealand's school holidays start toward the end of September, which means early in the month is less crowded and ideal for touring.
Parks are full of spring flowers in September, so be sure to stop by the Christchurch Botanic Gardens and Hagley Park or the Wellington Botanic Garden for ample photo ops.
The ski fields on the North Island will still be open and the ski fields on the South Island and Central North Island provide some late-season skiing and snowboarding, but most usually close by the end of the month.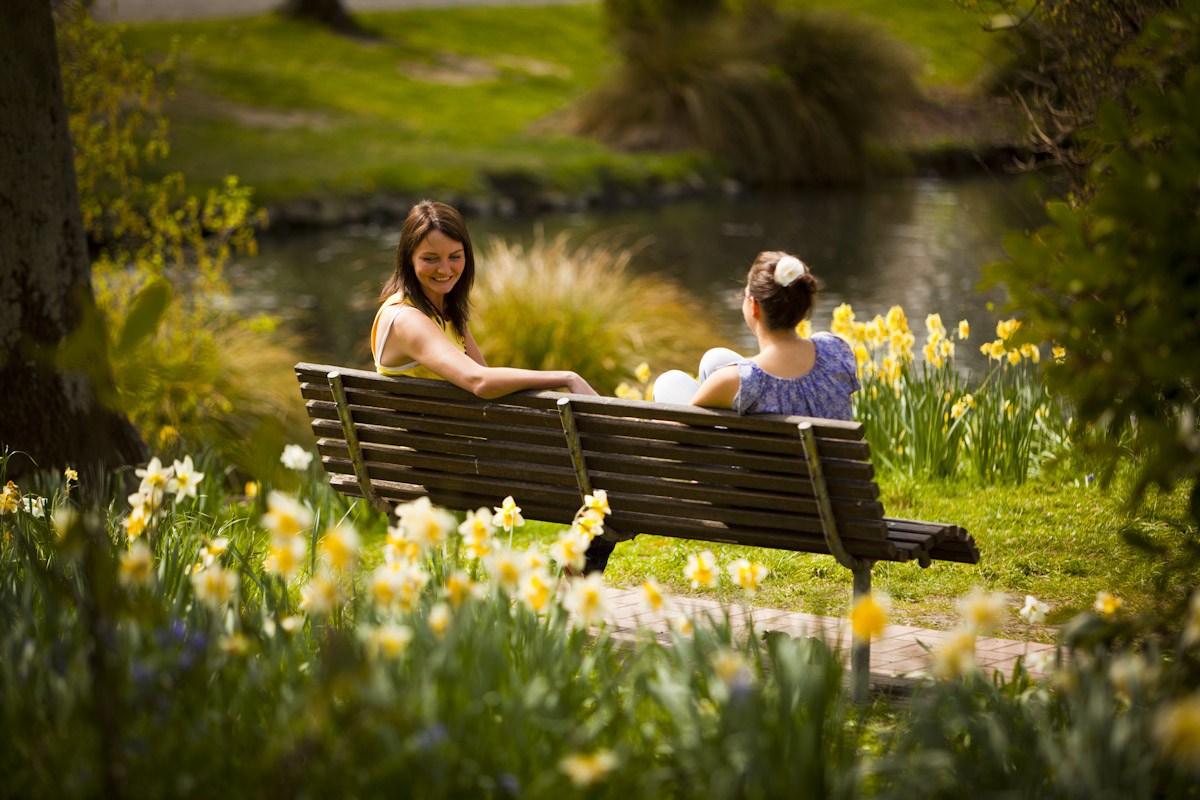 Source: tripsavvy.com