OFTEN DWARFED BY snowy winters and glorious summers, fall is arguably Whistler's most underrated season. With the long thaw complete at the highest peaks and the first snow of winter yet to arrive, fall is the best time to explore this lovely mountain town. An explosion of reds and oranges adorns the backcountry, clear at last of summer adventurers and yet to reunite with the hoards of winter skiers. Largely seen by the locals as a time to rest and recharge, the unhurried months between the two peak seasons offer a unique perspective on British Columbia.
The best of the weather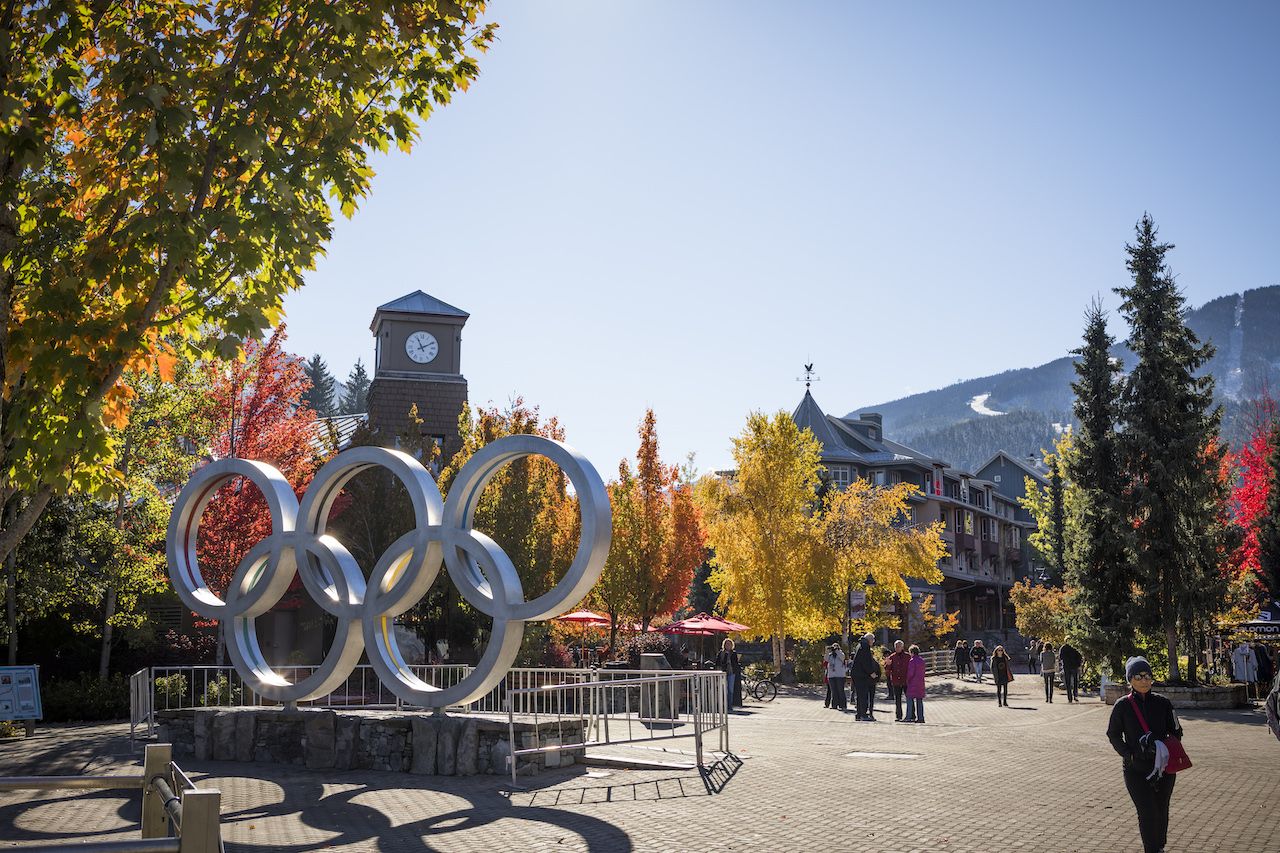 While there's no denying the sheer beauty of Whistler under a thick blanket of snow, the fall months offer a respite from the extremes of weather. Temperatures in September and October are generally pleasant and comfortable, with the first snow usually arriving during mid-November. Temperatures generally range from the high 30s (Fahrenheit) to about the mid-50s, so you'll enjoy cooler weather without the winter chill.
Hike the Fitzsimmons Nature Trail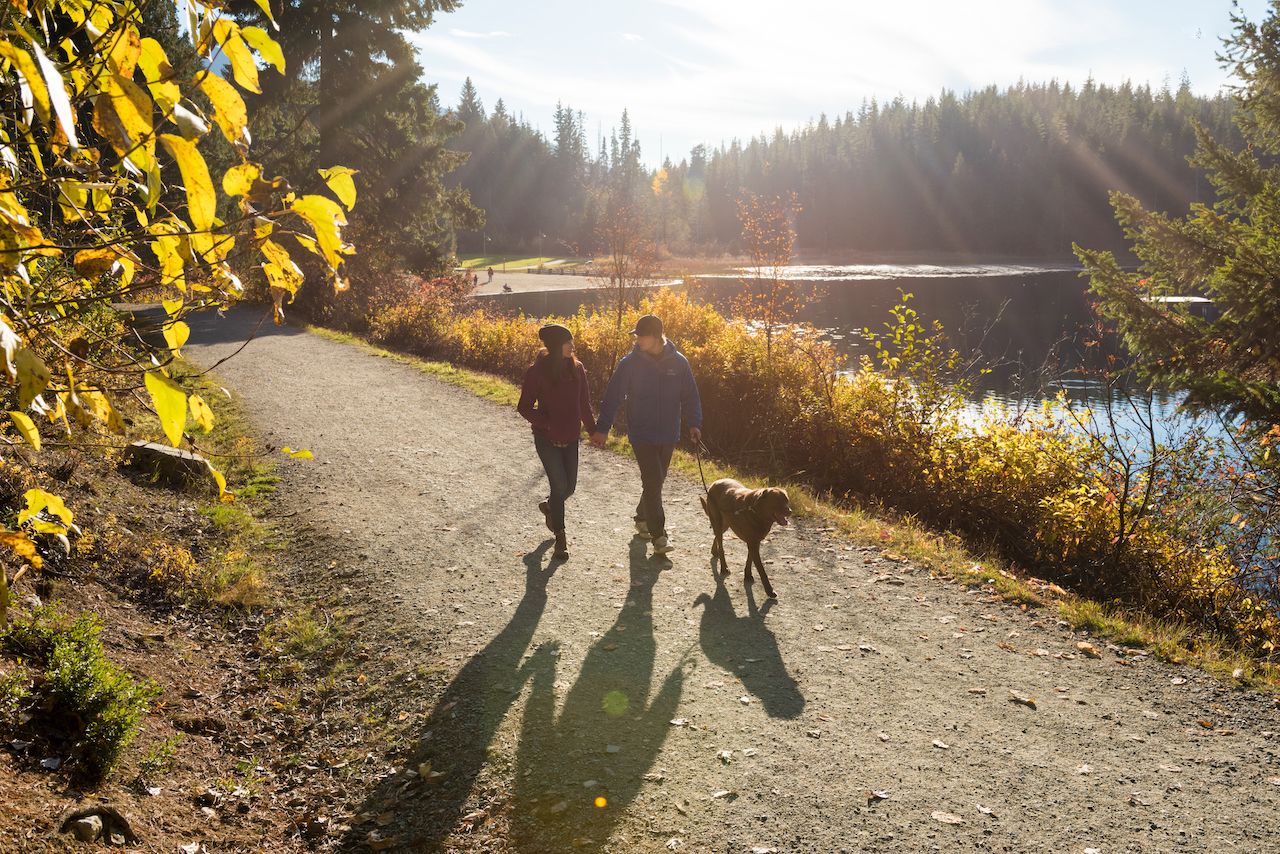 Hikers flock to Whistler during the summer months to explore the labyrinth of trails that crisscross the mountain landscape. However, with the trails at higher elevations typically only clearing fully from snow during August, fall tends to be the most accessible time of year for hiking in Whistler.
While there's a hike for every level of fitness, the Fitzsimmons Accessible Nature Trail is most definitely one for a sedate afternoon. The wide gravel path is perfect for strollers, wheelchairs, and gentle meandering. And, while the trail is short, there's plenty to see. The rushing waters of Fitzsimmons Creek and the stand of giant trees are just two highlights to look out for, and you'll weave your way through clawed trees frequented by bears as sturdy back scratchers. At the end of the hike, it's just a short journey back to Whistler's Olympic Plaza, where you'll find several eateries and bars, as well as many of the main hotels.
To see some of the oldest and most beautiful trees in the valley, drive to the trailhead on Cougar Mountain before heading off on the cedar trail hike. There's something truly relaxing about sitting among the behemoths and appreciating their size and age. Saunter by gentle waterfalls, moss-covered rocks, and imposing ancient cedars enjoying the last of the warm sunshine, ahead of another harsh Canadian winter. On your drive back into town, you can stop on the way at Nicklaus North for a pint on the patio and some hearty food to refuel.
The train wreck hike is probably one of the most famous short hikes in these parts, revolving around a set of abandoned rail cars turned art installation. Each carriage is beautifully decorated by local artists, and the colors and designs change frequently. Getting to the start of the hike is easy — just ride a bike or take the bus to the Cheakamus Crossing south of Whistler. Once you're done, you'll be right across from Function Junction, a neighbourhood full of cafes, restaurants, and local breweries. You could grab a beer and a bite there at the Whistler Brewing Company.
Bike around Lost Lake Park
Biking in Whistler is another popular summer pastime that's even better during fall. Just five minutes of peddling from the heart of Whistler Village takes you to the tranquil setting of Lost Lake Park. Before heading out to Whistler's 150 miles of singletrack trails, get a feel for the terrain and cross-country characteristics of the region right here. The exhilarating Lost Lake Loop takes in mini landmarks, including Tin Pants, Fountain of Love, and Pinocchio's Furniture.
To see some of the best Whistler views by bike, head for the Cheakamus Lake Trail. Access the trail by starting at the Cheakamus Crossing about five miles south of Whistler. Ride along the riverside trails to the suspension bridge where you'll find the trailhead. The easy-to-navigate trails are well maintained here and are generally quieter during the fall months. The trail, which is shared by hikers, generally takes between two to six hours to navigate. Eventually, the trail comes to a dead end with the stunning lake views sprawled out in front. Bring lunch and enjoy one of the most scenic picnic spots in British Columbia.
Get the adrenaline pumping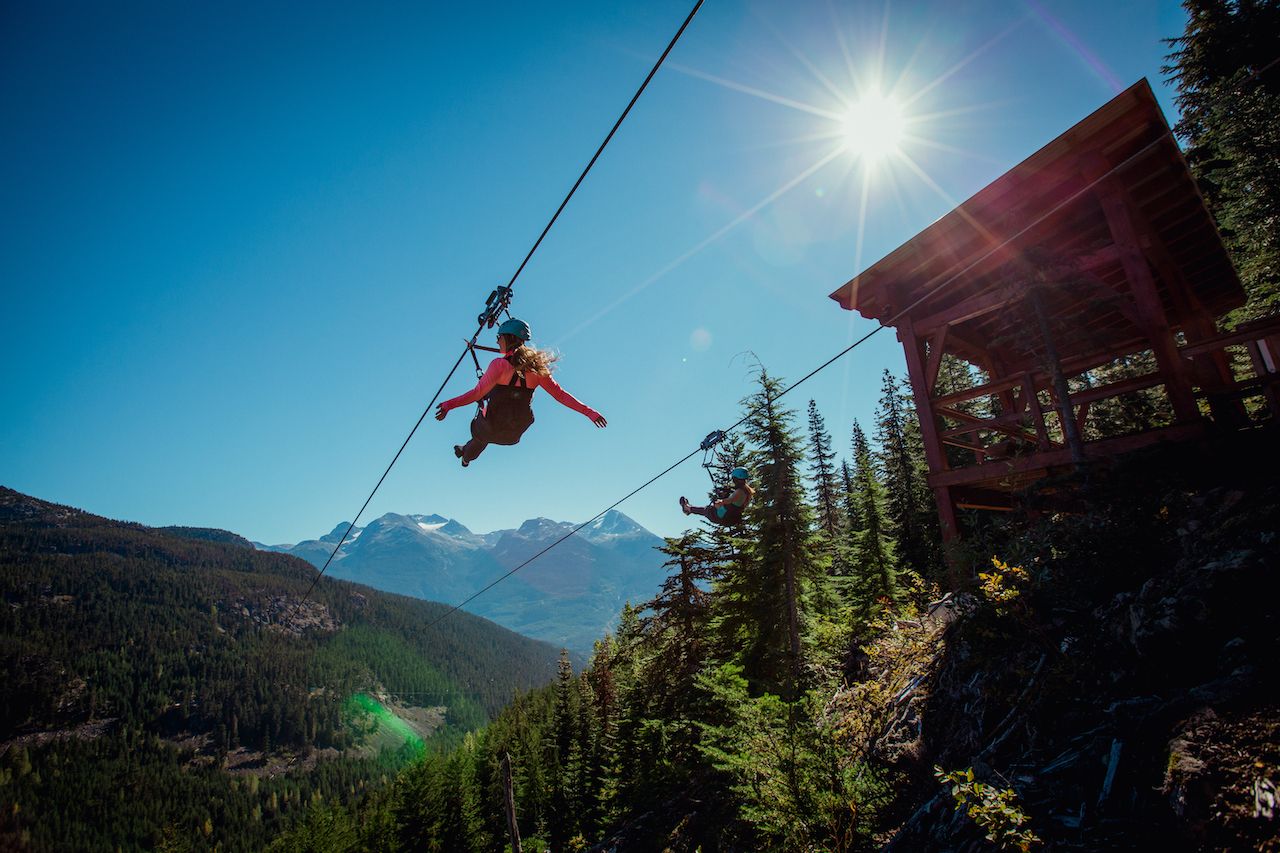 For something a little more fast-paced, hire a two- or four-seater RZR and hurtle through the mud and puddles on a very invigorating Whistler tour. RZR tours leave at multiple times throughout the day. Whether you take the wheel or sit back and be a passenger, this is one unique mode of transport.
You could also ride along the canopy on Superfly Ziplines, where you'll get a birds-eye view for visitors from the safety of a harness. You can ride side by side with a friend but on your own cable. Zip-lining runs year-round in Whistler, but fall offers some spectacular views.
Unleash your inner lumberjack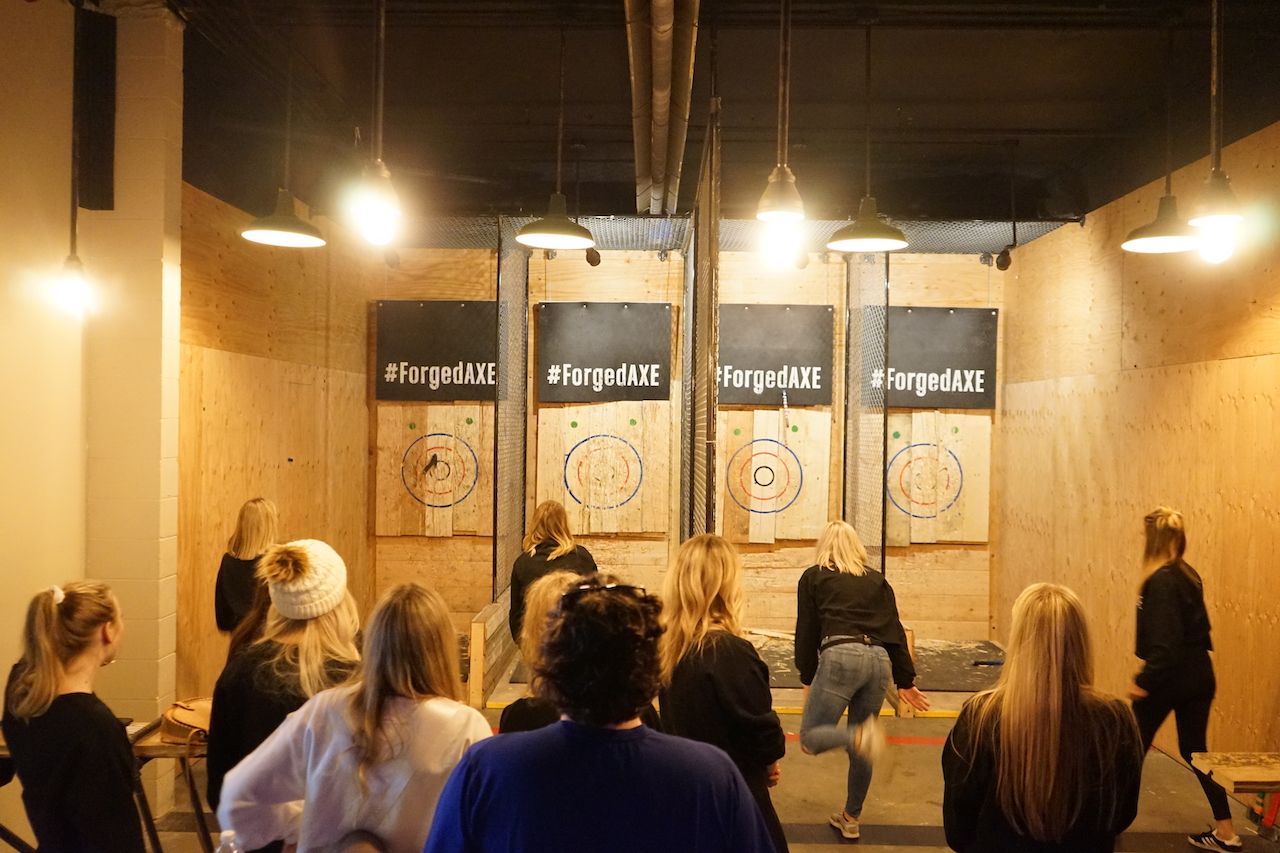 As you hike or bike through the Whistler forests, let the chopping of timber for winter fuel or smokey fire bellowing from a woodland clearing remind you of British Columbia's lumberjack past. During gruelling logging stints, skilled lumberjacks found entertainment by hurling axes at targets, testing their aim and competing against their fellow woodsmen. Today, this timber sport and pastime actually has global and national governing bodies.
While you might not find lumberjacks throwing axes in the forest, Forged Axe Throwing is keeping this quintessentially Canadian activity thriving at its base in Function Junction. The former industrial neighbourhood lends itself perfectly to this raucous pastime. Partying bachelorettes throw alongside corporate groups, all seeking the satisfaction of sinking an oh-so-satisfying bullseye. Being an indoor activity, axe throwing is one to keep on the list for those rainy fall afternoons.
Walk the Vallea Lumina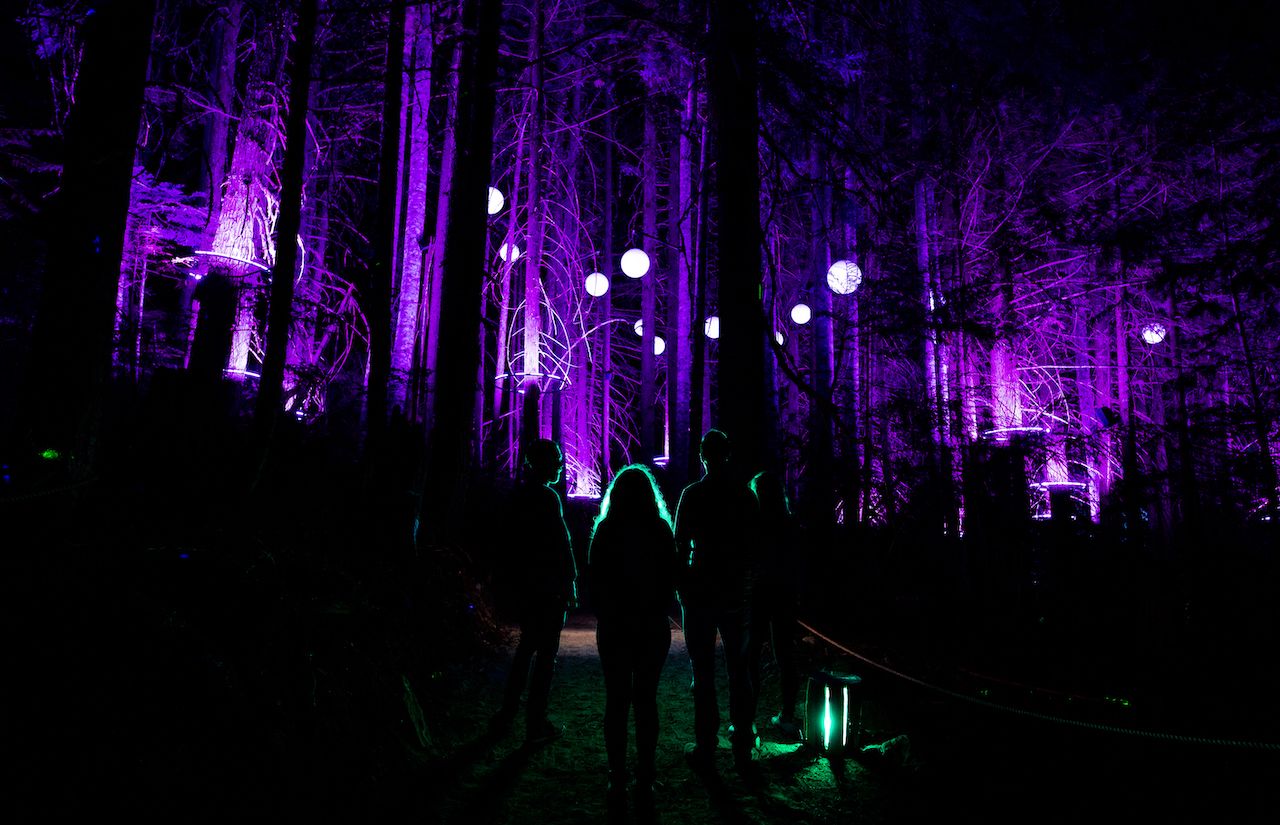 Whistler's newest attraction, the Vallea Lumina, comes alive in the fall. In the forested surrounds of Cougar Mountain, this multimedia night walk follows the story of two long-ago hikers and supposedly wondrous things that happened near Whistler — all intended to confirm the legends about this place are true. The darker nights provide the perfect opportunity to head off in pursuit of hidden wonders and let your inner child run free.
Enjoy Whistler history and culture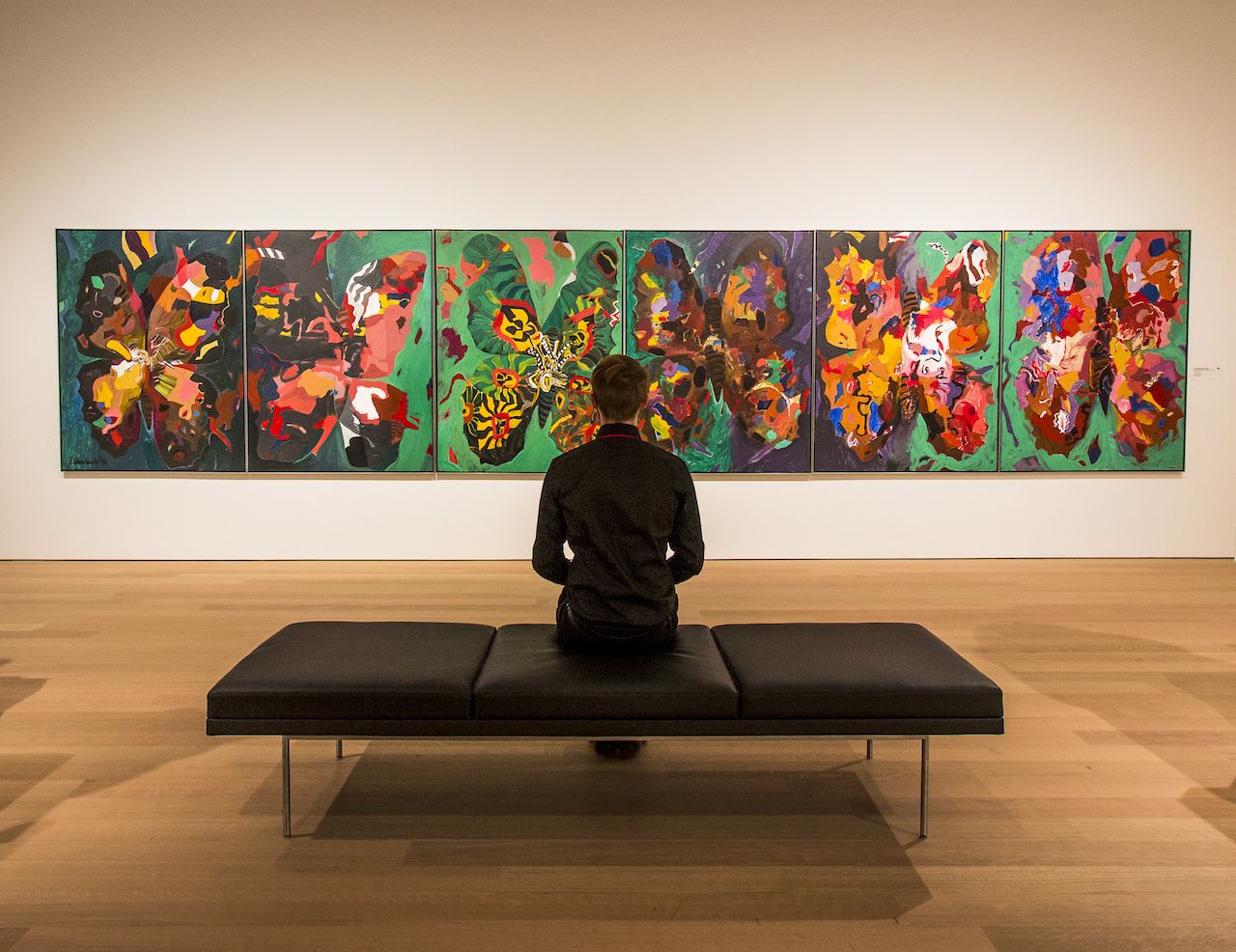 Fall in Whistler is taken at a chiller pace, with cultural activities and festivals in lieu of high-speed, downhilling sports. The Audain Art Museum is Whistler's newest cultural hotspot, and the building houses a permanent collection of artworks from around the world. The impressive collection includes 19th-century masks from First Nations people of the Northwest Coast.
The Whistler Museum is also worth a visit to learn more about the history of the area and its mountain culture. Exhibits include historical photos and displays, as well as an original gondola cabin, which was a world away from today's health and safety conscious designs.
Spend Canadian Thanksgiving on the Whistler Wine Walk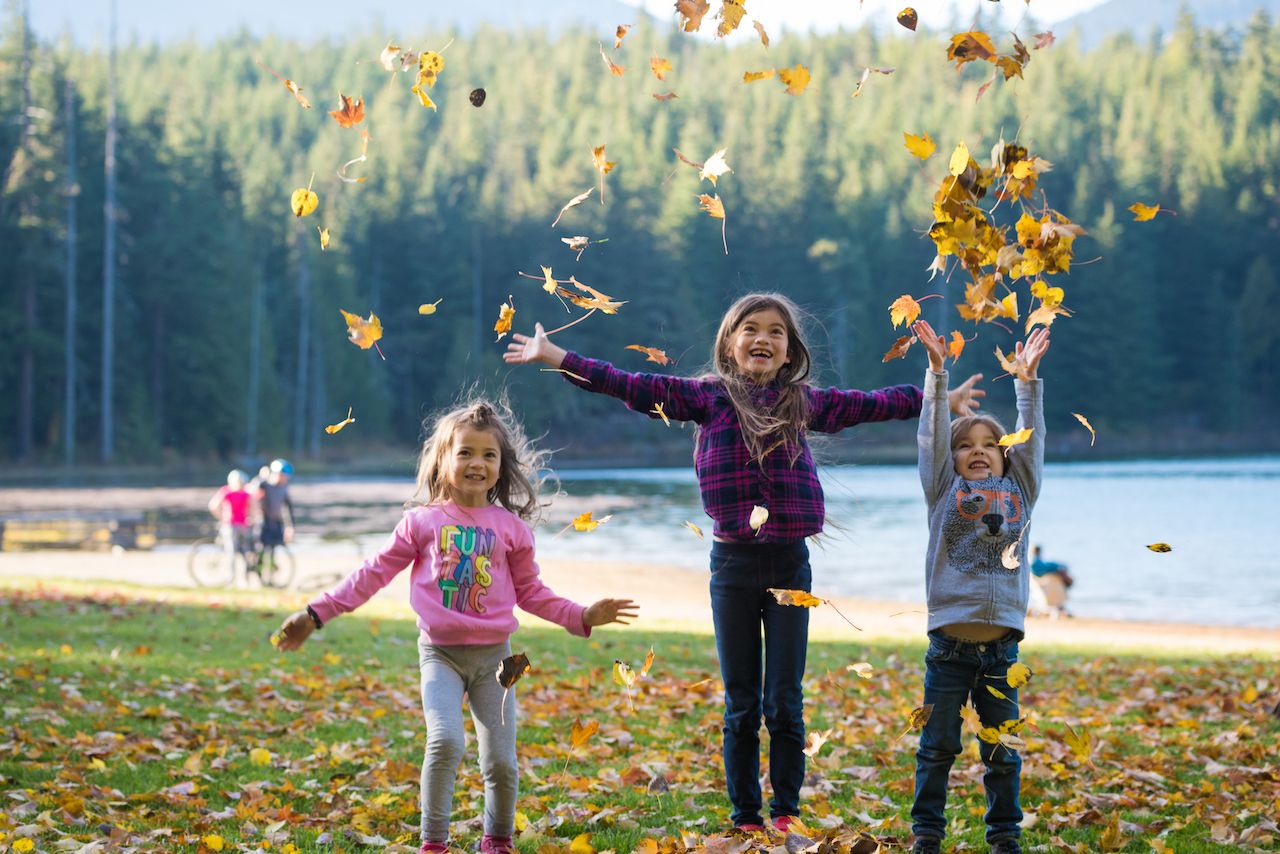 Canadian Thanksgiving is the perfect time to visit Whistler and join in the laid-back celebrations. Taking place this year on the weekend of October 11-14, there's plenty of family-friendly options to choose from. You can have a hearty turkey dinner before heading off to a spa to rejuvenate. Or you can get the best deals on snow gear at the legendary Whistler Blackcomb Turkey Sale.
In October's Whistler Wine Walk, you can check out Whistler's bustling gallery scene while sampling hors d'oeuvres and wines from BC wineries every Friday night in October. Each week, four public and private galleries offer a new taste of Whistler's eclectic cultural mix — with local, regional, and international artists, as well as interactive art experiences.
Hit up the top fall festivals
Whistler Beer Festival (September 9-15)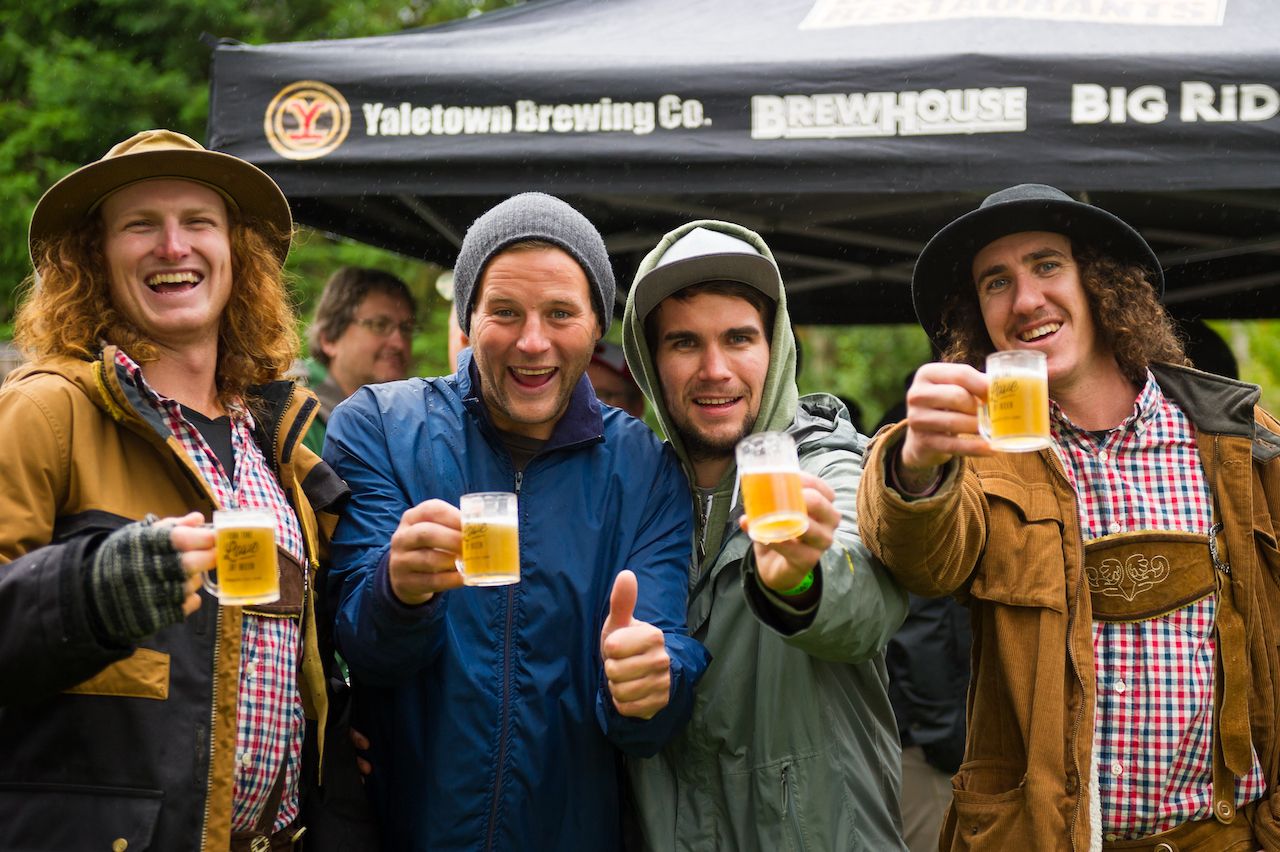 The Whistler Beer Festival is a fun combination of fresh mountain air, live music, and, of course, beer. This seven-day festival traditionally marks the start of fall, and you don't need to be a beer drinker to enjoy it. Tasting events, beer battles, cask nights, and plenty of great food should be expected in a celebration of over 140 beers and ciders from 70 distinct breweries.
One of the festival's headline events, Craft Cultures, takes place at the Audain Art Museum. It's a swanky evening with mouth-watering bites and brews celebrating the sea, land, and sky. On the Friday, Master Crafters holds a blind taste test competition at the Longhorn Saloon. Attendees sample unidentified hazy beers throughout the evening before casting their vote for their favorite; the very best brew is crowned at the end of the evening. Oh, and there's beer yoga too.
Whistler Writers Festival (October 17-20)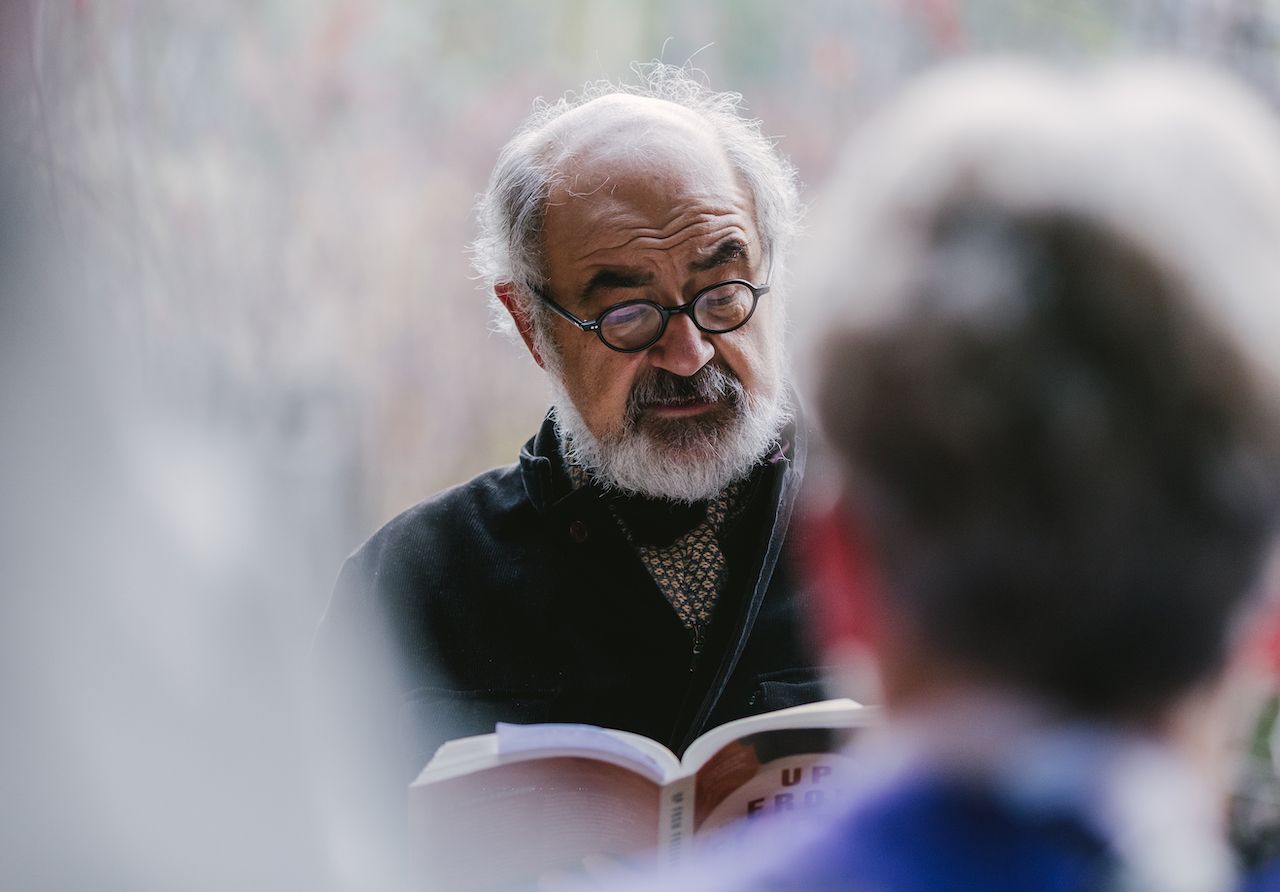 Now in its 18th year, the Whistler Writers Festival continues to grow in size and strength and is a must-attend for avid readers, aspiring writers, and published authors alike. While books are of course at the heart of the event, the festival incorporates evenings with food, music, and stories, as well as a busy workshop timetable.
Attendees can meet and interact with more than 70 authors, publishers, and guest presenters in a fairly intimate setting. It's a particularly inspiring event for those looking to write themselves. There's something about listening to your favorite author tell a story at one of the reading events as fall leaves blow outside on a chilly wind. You can also take a walk to Lost Lake with your favorite authors, a tradition at the event, or pitch face-to-face for a chance to get your work published.
Cornucopia (November 7-17)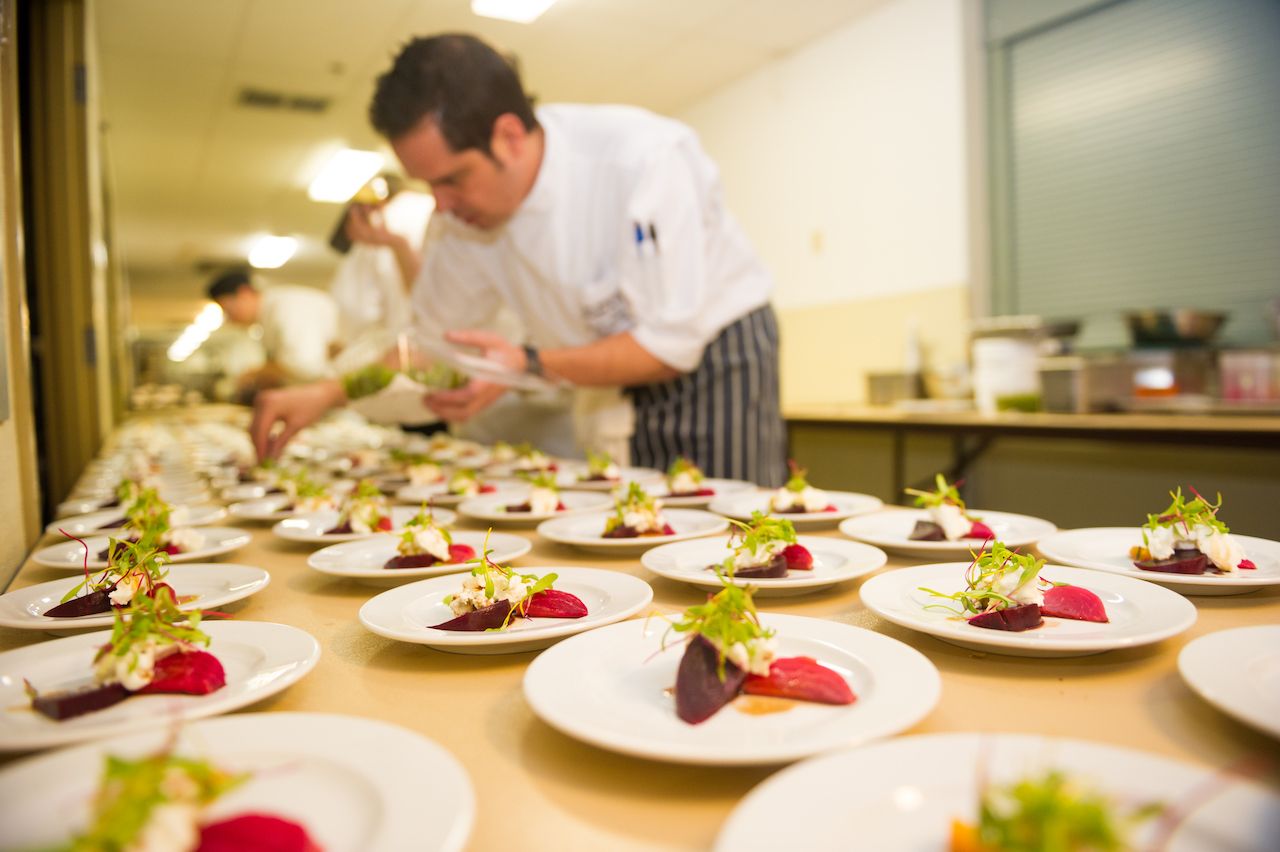 The Cornucopia Festival is one of the last fall events, marking the end of a successful season with the ultimate ode to local food and drink. The festival has won "Best Wine Festival/Event" in Vancouver's Georgia Straight Golden Plates awards two years in a row. For 11 days, Cornucopia offers an unforgettable culinary experience with tastings, winery dinners, and meet-the-chef events.
The event brings together the very best chefs, winemakers, and producers to celebrate British Columbia's food offerings. Locals describe the event as where the wild meets the refined, and in many ways, that's true. Top-notch local produce is transformed into colorful, flavor-filled creations served at intimate dinners, buzzing tasting events, and chef table luncheons. A health and wellness focus has been added in recent years, catering to those looking to eat and live well. Electric afterparties are the perfect place to dance the night away after you've sipped and sampled the day away.
By: matadornetwork.com