This sun-kissed country, with its Atlantic coastline and stunning architecture, has a population of over 10 million and a rich history influenced by many communities throughout the centuries.
From the Sephardic Jews to the Vikings, Phoenicians, and Celtics, Portugal has embraced a mix of cultures that has left its mark on the country's traditions and way of life.
Today, Portugal is a member of the European Community, and its culture is as vibrant and unique as ever. From the world-famous port wine to the lively fado music festivals, Portugal is a country that has something for everyone.
In this article, we'll delve deeper into the colorful festivals, rich traditions, and fascinating culture that make Portugal so special. So come along, and let's explore the wonders of Portuguese culture and traditions together!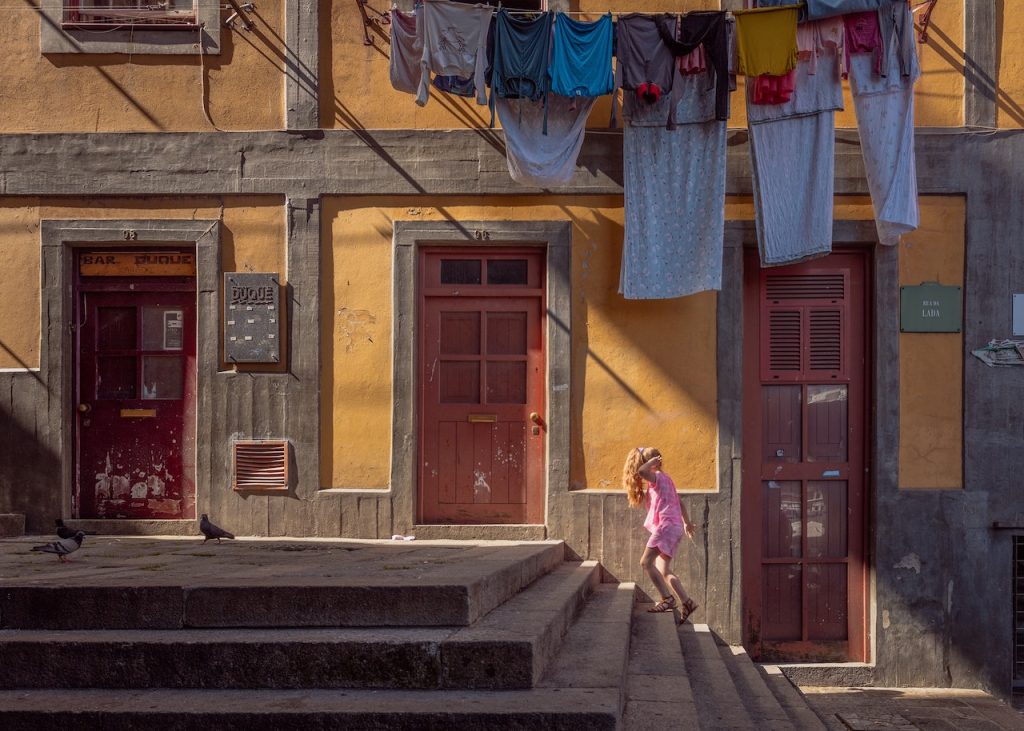 Fivals and Celebrations
Portugal is a country that loves to celebrate, and its calendar is filled with many festivals and celebrations. Many of these traditions have been passed down for generations, and they give you an opportunity to experience the vibrant culture and warm hospitality of the Portuguese people.
One of the most famous festivals in Portugal is the "Festa de São João," also known as St. John's Festival, which takes place on the night of June 23rd. Celebrated mainly in the city of Porto, the festival is a colorful celebration of the summer solstice. The streets come alive with music, dancing, and bonfires. People honor Saint John the Baptist and enjoy the warm weather with friends and family.
Another popular festival is the "Festa de Nossa Senhora da Agonia" in Viana do Castelo. This three-day festival takes place every August, and it's a time to honor the Virgin of Agony. Thousands of people attend, and the festival is filled with music, parades, and delicious food.
Food is an integral part of many of Portugal's festivals. In the St. John and St. Peter festivals, for instance, sardines are grilled in the streets, and caldo verde soup is served. Wine and bread are also commonly consumed during these celebrations. Other festivals are dedicated to food such as bread, cheese, olive oil, or wine.
The November 11 celebration of Saint Martin's Day is a time to try a new wine. People drink liquor and wine and eat roasted Portuguese chestnuts while enjoying a bonfire.
Christmas is a time for family and food, and traditional Portuguese dishes like codfish and boiled potatoes are served. Sweets like cakes of chickpeas are also eaten during this time.
Portugal also has a long history of celebrating the carnival. Some of these traditions date back several centuries, and many are similar to the Brazilian Carnival. At these carnivals, parades, music, and dancing are the order of the day, and they're a great way to experience the festive spirit of the Portuguese people.
Food and Cuisine
If you're a foodie, then you'll love Portugal's culinary offerings. The country's cuisine is a mix of different cultures, and it varies by region. However, wine, bread, and olive oil are essential parts of Portuguese cuisine.
If you're a bread lover, then you need to try bros, the traditional bread of Portugal. It's especially popular in the northwest part of the country. Olive oil is another staple ingredient that you'll see in almost every dish in the country.
Northern Portugal is famous for its caldo verde soup, which is a traditional soup made with potatoes, kale, and chorizo. If you head to the northeastern part of the country, you'll find many dishes made with fresh pork.
Bacalhau, or salted cod, is a dish that has been a part of Portuguese cuisine since the 15th century. It's typically served with potatoes and vegetables, and sometimes beans are added. If you're looking for a snack, try pastéis de bacalhau, which are codfish croquettes.
Seafood is also a big part of Portuguese cuisine, with sardines, shrimp, octopus, and lobster being popular choices. As for meat options, chicken, beef, and turkey are also widely consumed throughout the country.
For those with a sweet tooth, you can't miss out on trying pastel de nata, a Portuguese egg custard tart, rice pudding with cinnamon, and other custard treats.
Wine is a big deal in Portugal, and it's consumed with almost every meal. Vinho Verde is a traditional wine made from grapes in Minho, and it's a popular choice. Portugal is also famous for Vinho do Douro, Vinho do Dão, and Vinho do Porto. Beer and liquor are also popular drinks.
In conclusion, Portuguese cuisine is a blend of traditional dishes and contemporary flavors. There's something for everyone, from seafood lovers to meat enthusiasts to those with a sweet tooth. So, grab a glass of wine, sit back, and enjoy the delicious flavors of Portugal.
Music and Dance
Portugal's music is almost identified with fado music. Fado is a traditional musical expression dating back to the early 1800s. It's also on the UNESCO Intangible Cultural Heritage List. The word fado comes from the Latin word for fate or destiny. The lyrics and tunes of the music have mournful tones. Also, it's associated with nostalgia, homesickness, and longing, which is known as "Saudade". One can find varieties of this song form in Lisbon and Coimbra as well. In Lisbon, people applaud and clap after the performance. In the Coimbra style, people only clear their throats to show appreciation.
Today, fado can be performed with a singer or an orchestra. During the 1900s, it was only a singer and two guitar players.
Portugal has been influenced by the music of the colonies as well. Hip-hop, rap, jazz, pop, and rock have also developed in the country throughout the years.
There are also some dances that are performed as traditional folk performances. Some of the traditional folk dances in Portugal are:
Pauliteiros de Miranda,
Corridinho do Algarve,
The danças do vira,
Fandango,
Circle dance,
Ciranda,
Vira de Cruz,
Two-Steps Waltz,
Schottische (Chotiça),
Bailarico,
Vira Solto,
Vira de Macieira,
Vareirinha,
Tau Tau,
O Pedreiro, and
Malhão.
The conventional instruments in Portugal are guitars, bagpipes, accordion mandolin, and violin. During these performances, some dance, and others sing traditional songs in squares.
Art and Architecture
Portugal's history and culture are so rich that one can find various art forms and architectural structures left from the past. You can find many museums in Lisbon, Porto, Coimbra, and Braga.
One of the most traditional art forms in Portugal is azulejos, the ceramic Portuguese tiles. These tiles are used in both the interior and facades of buildings like churches and private homes. It was the Moors that introduced this art form to Portugal. Some of them have patterns that describe important events in Portugal's history. Geometric patterns are also widely used in azulejos.
Another outstanding architectural style in Portugal is the Manueline, named after King Manuel I. It mainly represents Portugal's history of seafaring and the Age of Discoveries. You can see it through the elements of shells, ropes, and similar images.
There's also the Johannine Baroque style in Portugal's architecture. Its roots date back to the reign of King John V. Back then, he hired foreign artists to create distinguished works of art. Nicolau Nasoni was one of these artists.
Some of the famous Portuguese architects are:
Diogo de Arruda in the 15th and 16th centuries
João Antunes in the 17th century
Eugénio dos Santos in the 18th century
Carlos Mardel in the 18th century
José Luis Monteiro in the 19th century
Raul Lino,
Fernando Távora, and
Cassiano Branco in the 20th century
Gonçalo Byrne
Eduardo Souto de Moura (Pritzker winner)
Álvaro Siza Vieira (Priktzer winner)
António Maria Braga, and
João Carrilho da Graça.
Painting is another important element of Portugal art. One can see that the country's art expanded after the 15th century. Kings like John I had royal painters during this period. Artists in Portugal were both influenced by and influenced the Flemish art at that time. It was also the time when Portuguese art became famous worldwide.
In the 19th century, realist and naturalist painters emerged and performed outstanding works of art. Some of these painters include Henrique Pousão, Columbano, and Silva Porto.
Portuguese art experienced a development in the 20th century, and the number of works of art increased. The Modernist movement had an impact on this development.
One of the important artists that shaped Portugal art is Nuno Gonçalves. He was an artist living during the reign of King Alfonso V. Gonçalves also brought local characteristics to Portuguese art as well. You can find some of his works in the Museum of Ancient Art in Portugal.
Other important Portuguese artists include:
Grão Vasco (Vasco Fernandes) (1475-1542)
Josefa de Óbidos (1630-1684)
Domingos Sequeira (1768-1837)
José Malhoa (1855-1933)
Columbano Bordalo Pinheiro (1857-1929)
Amadeo de Souza Cardoso (1887-1918)
Carlos Botelho (1899-1982)
Maria Helena Vieira da Silva (1908 – 1992)
Nadir Afonso (1920 – 2013), and
Paula Rego (1935-2022).
Literature is another important element of arts in Portugal. From the 12th century on, Portugal literature started to take shape. The impact of Portugal's first king was a determining element in this. He brought literary gentlemen and French scholars to his court.
Saudade remained to be the permeating style in many works of literature as well. French poets influenced the early court writers in Portugal in many aspects as well.
As was seen in other art forms, literature also began to flourish in Portugal in the 15th century. In the country, feelings of being a nation became stronger at that time. An important piece of literature shortly after that period is Os Lusíadas, which is a 1,102-stanza poem. It was written by Luís Vaz de Camões, and it's accepted as an important piece of Portugal literature. The poem is about Vasco da Gama's sea voyage to India in the 15th century. The 16th century was also an important period in terms of maritime developments in Portugal. During that period, lots of stories, adventures, and discoveries were recounted everywhere in the country. An important writer of that time is Gil Vicente who created the Portuguese theater. His works and plays are still admired today.
Romanticism was introduced in Portugal in the 19th century. The period produced certain Portuguese romantics including Almeida Garrett (1799-1854), and Alexandre Herculano de Carvalho e Araújo (1810-77). Garrett wrote some epics, romances, and lyrical dramas. Araújo was a historian and he wrote novels too. Other important authors of that period include Antero de Quental, Camilo Pessanha, and Alexandre Herculano.
Looking at modern Portuguese literature, one can say that Fernando Pessoa has been an influential figure in that. He used several different styles and mixed them sometimes. Along with Camões, Pessoa is also considered one of the greatest poets of Portugal.
An important step for Portuguese literature was taken in 1998 when José Saramago won the Nobel Prize for literature. Other modernist authors include Miguel Torga, José Régio, and Mário de Sá-Carneiro among others.
Conclusion
As you can see, Portugal's culture and traditions are rich and valued by the locals. Portuguese cultural relationships with other nations resulted in the enrichment of culture and artworks in Portugal.
FAQ
How is the lifestyle in Portugal?
A typical Portuguese lifestyle includes meeting with friends and family at meals. Portuguese people also like to meet with their friends at cafes a lot. In general, life in Portugal is relaxed, and people take things slowly to enjoy the moment. Portuguese family culture includes having dinner together.
What are some facts about the culture in Portugal?
One of the cultural facts of Portugal is that it's a Roman Catholic country. Portuguese beliefs and values are surrounded by religious values and the value of family.
What is Portuguese business culture like?
One can say that Portugal's business culture depends on strong relationships. Creating networks and good relationships is important for Portuguese business people.
What is a typical work culture in Portugal?
Some people may consider Portugal's work culture too relaxed because of the lenient deadlines or some punctuality issues. Dress codes depend on the companies. Another common feature of Portuguese work culture is giving gifts, especially to customers.
Do Portuguese people leave tips for waiters?
There's no strict Portugal tipping culture but people leave tips, especially in luxury places or expensive restaurants. It's usually around 5-10 percent of the bill.
Is Portugal a Catholic country?
Portuguese beliefs have been influenced a lot by Catholicism in both political and social life. Most Portuguese people identify themselves as Roman Catholic today.
What is the national dress in Portugal?
Portugal's national dress includes bright colors. Women wear red bouffant skirts as traditional dress. Men wear sombreros, waistcoats, calcas, and short leggings. Depending on the region, the accessories may slightly differ. Today, you can see these costumes worn at carnivals and festivals.
Source: https://lisbongo.com/