Honolulu is a hub of regional cuisine that combines traditional Hawaiian flavours with inspiration from many other cultures. You'll find all the best foods in Honolulu, from staple Spam recipes to delicious seafood dishes. No matter your taste, Honolulu's cuisine is a must-try during your trip to Hawaii. Whether you want to indulge in dessert, have a quick snack during sightseeing, or enjoy a full meal of Hawaiian favourites, take a look at the 10 best Honolulu foods everyone should try.
1. Poke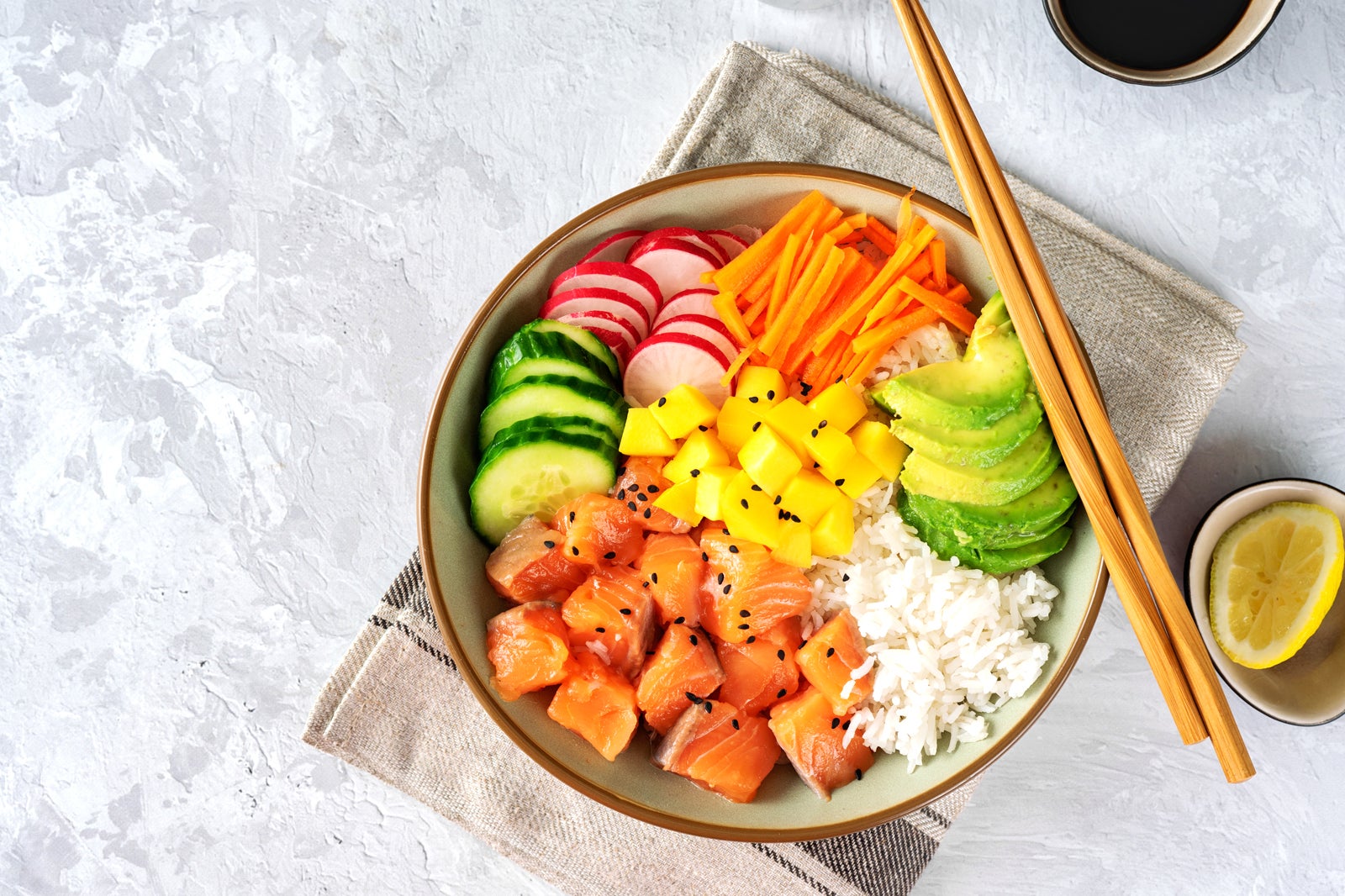 Poker is one of the most common local seafood dishes in Hawaii. Derived from the Hawaiian word meaning "to slice," poke is raw fish served as a starter or main dish, much like sushi, with local seasonings. Some of the most popular poke forms include tuna and octopus, but you can also get raw salmon or shellfish. Poke is prepared in a variety of ways, including mixtures of dried fish with seaweed or fish with wasabi, onions, candlenut, sesame seeds, and soya sauce.
2. Acai bowls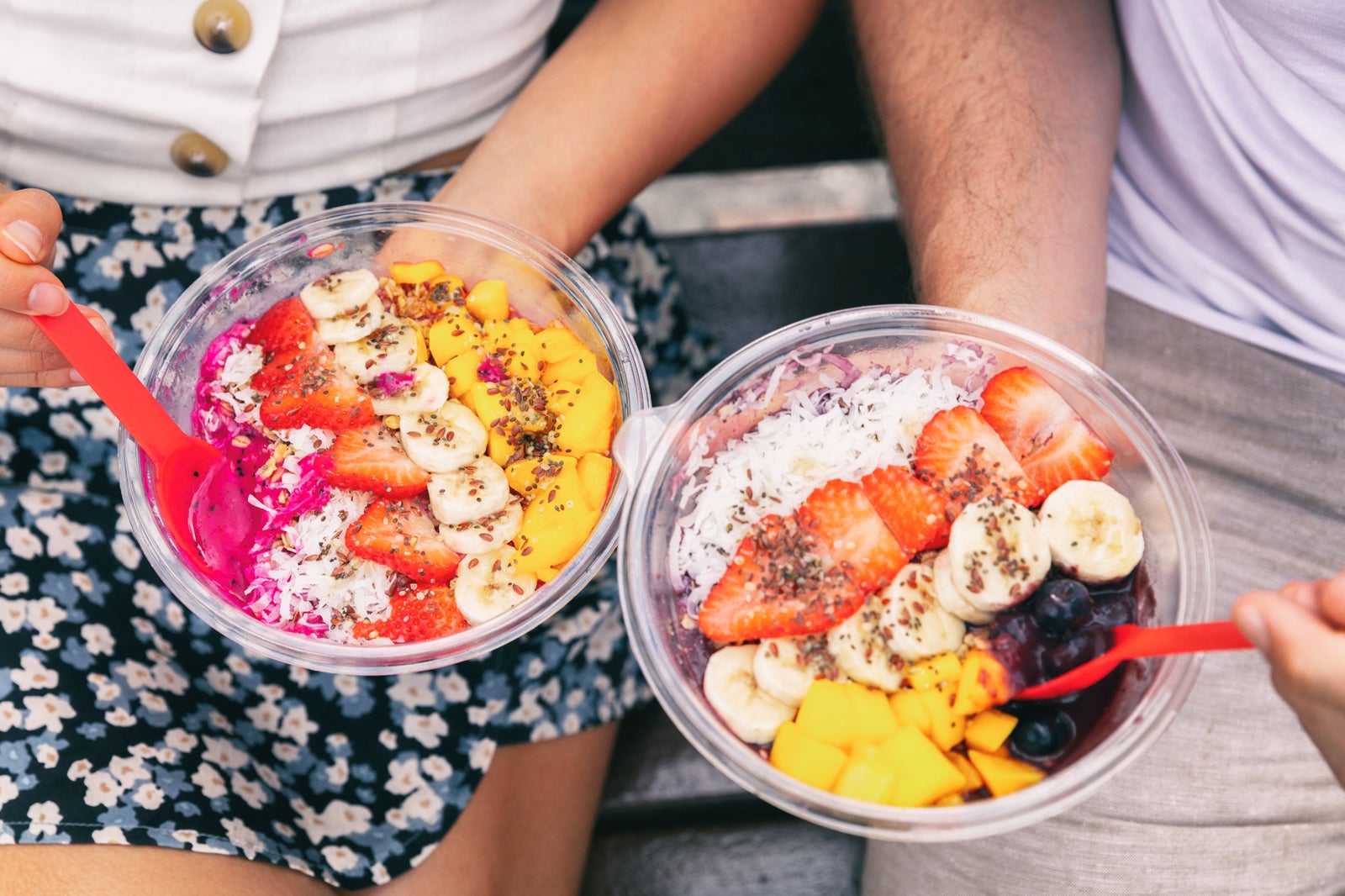 Acai bowls are a popular "superfood" dish made with acai berries and other ingredients. While acai bowls originated in South America and include a variety of fruits common to the Amazon rainforest, the dish is typically served as a smoothie-type food with local fruits, coconut, granola, and honey. No matter how the recipes may differ, however, acai bowls almost invariably contain acai berries, a superfood known for high antioxidant levels. Other ingredients may include peanut butter, strawberries, bananas, guavas, mangos, passion fruit, soya milk, coconut milk, honey, and syrup.
3. Poi donuts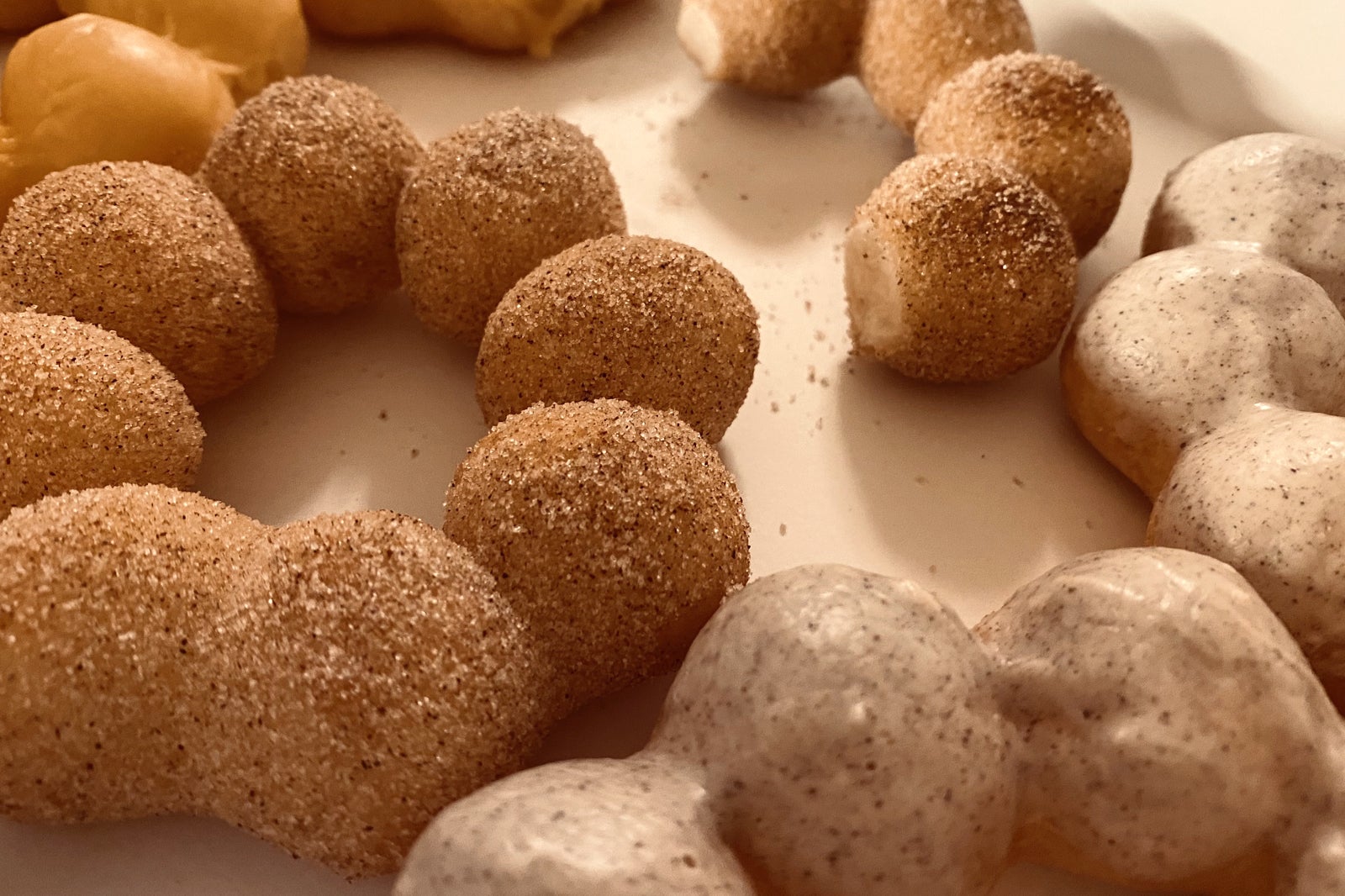 Poi donuts are an important part of native Hawaiian cuisine. Poi is a staple in Hawaii made from the underground stem of taro that's mashed into a dough-like consistency. Poi is known for being paste-like and sweet with a smooth, creamy texture, which lends itself well to donuts. Poi donuts are just as varied as donuts on the mainland. You'll find poi donuts with sugar glaze and local ingredients like mangos or sweet potatoes for unique flavour combinations. Poi can also ferment and take on a sour taste similar to sourdough.
4. Katsu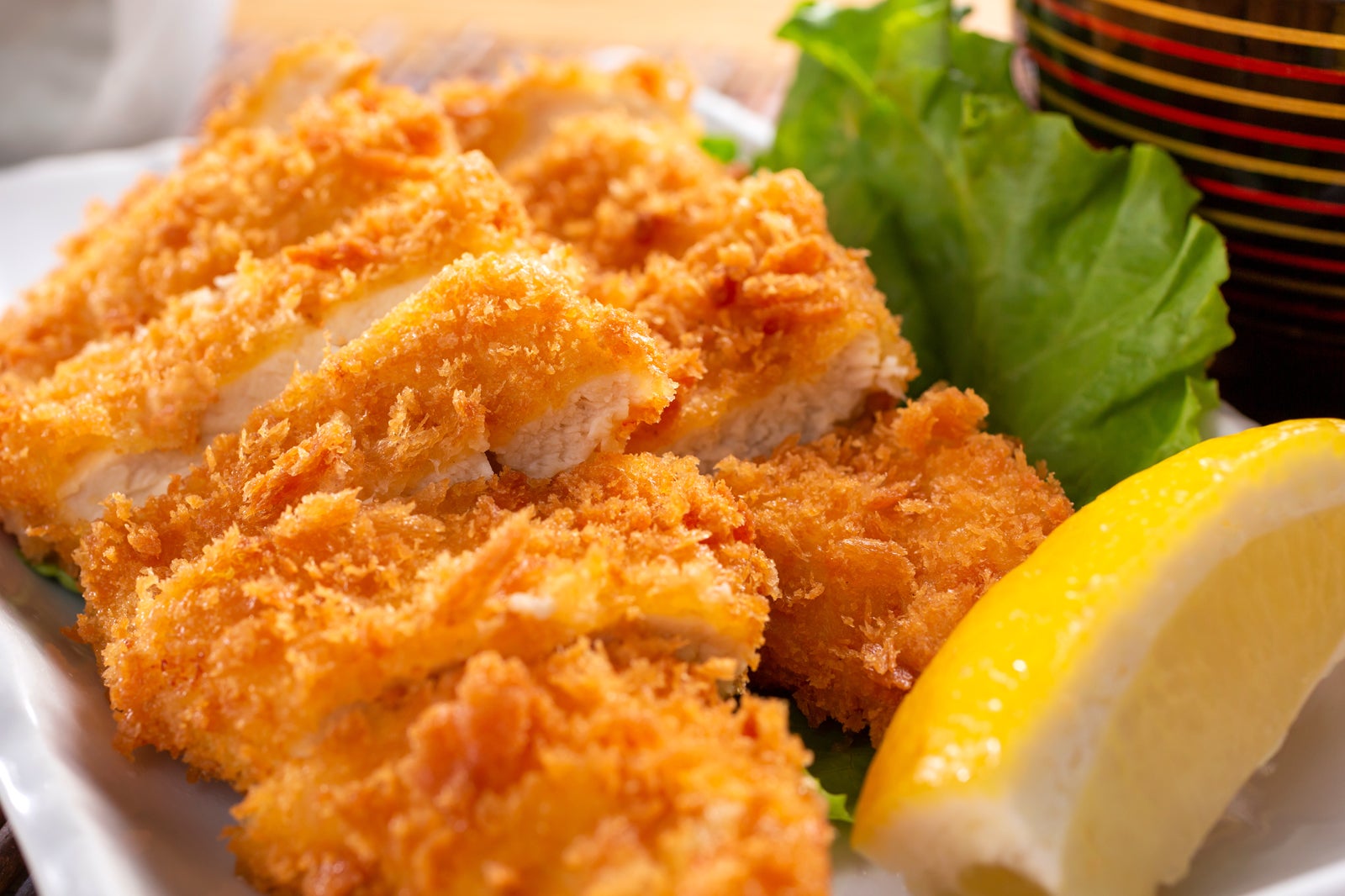 Katsu is a type of chicken dish in Hawaii with Japanese influences. Chicken katsu is a fried dish made using panko bread crumbs and chicken cutlets, though any part of the chicken may be used. The cutlet is doused in beaten egg with seasoning, coated in panko, then deep-fried. In Honolulu, another popular version of katsu is tonkatsu, or pork cutlets made with panko bread crumbs. Hawaiian cuisine also features tonkatsu in katsu curry and katsudon as a lunch or dinner dish in both casual and fine dining restaurants.
5. Kona coffee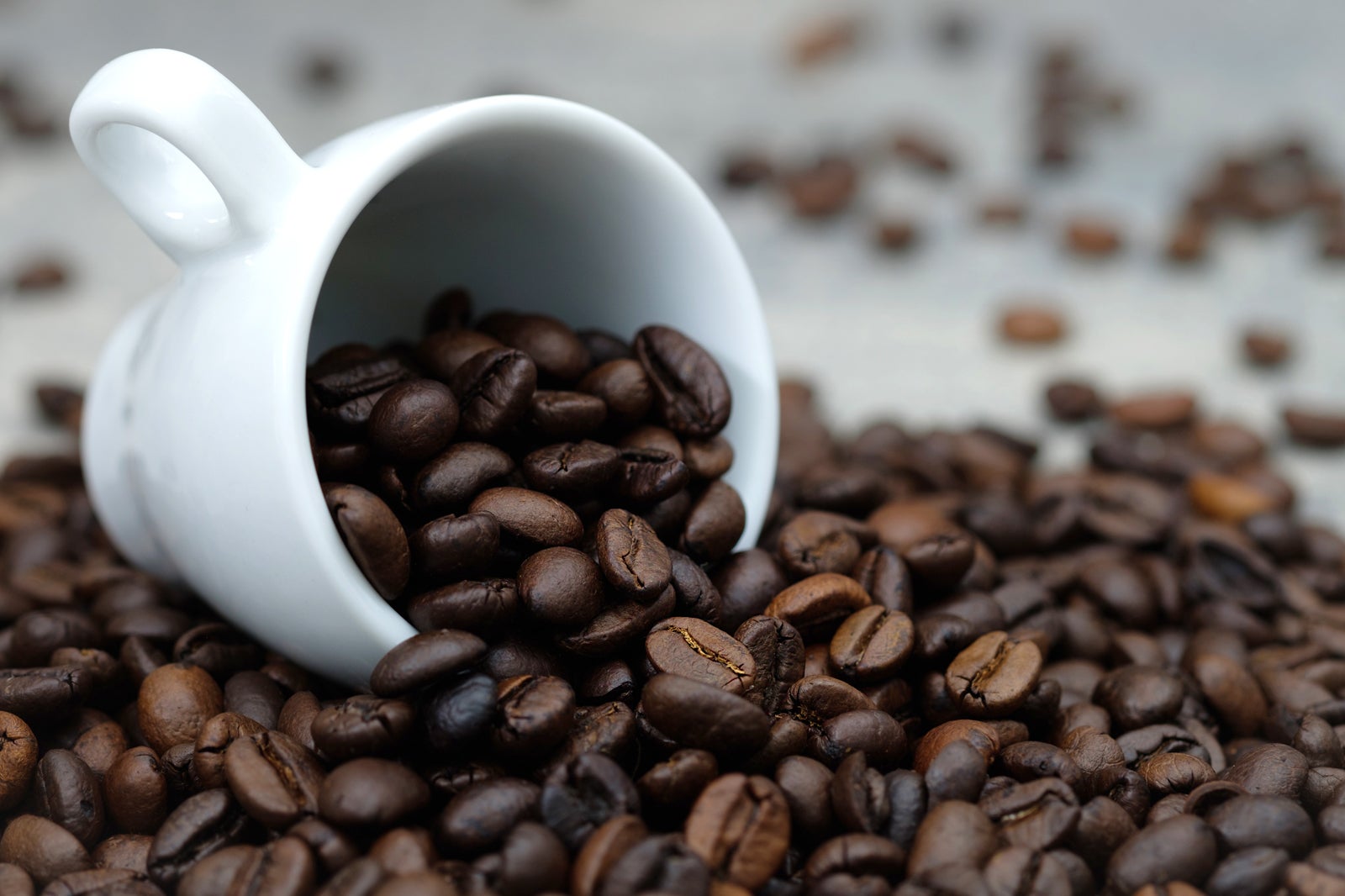 Kona coffee is one of the most unique Hawaiian drinks and is a must-try on your visit. It's the common coffee of the islands and is cultivated on the slopes of Mauna Loa and Hualalai. The combination of sunny early mornings, rainy afternoons, and mild nights creates mineral-rich volcanic soil that's ideal for cultivation. Kona coffee is one of the most expensive coffees in the world and is found only in the North and South Kona districts of the Big Island. Because the coffee is so rare and expensive, many companies offer Kona blends that include authentic Kona mixed with Colombian or Brazilian varieties.
6. Loco moco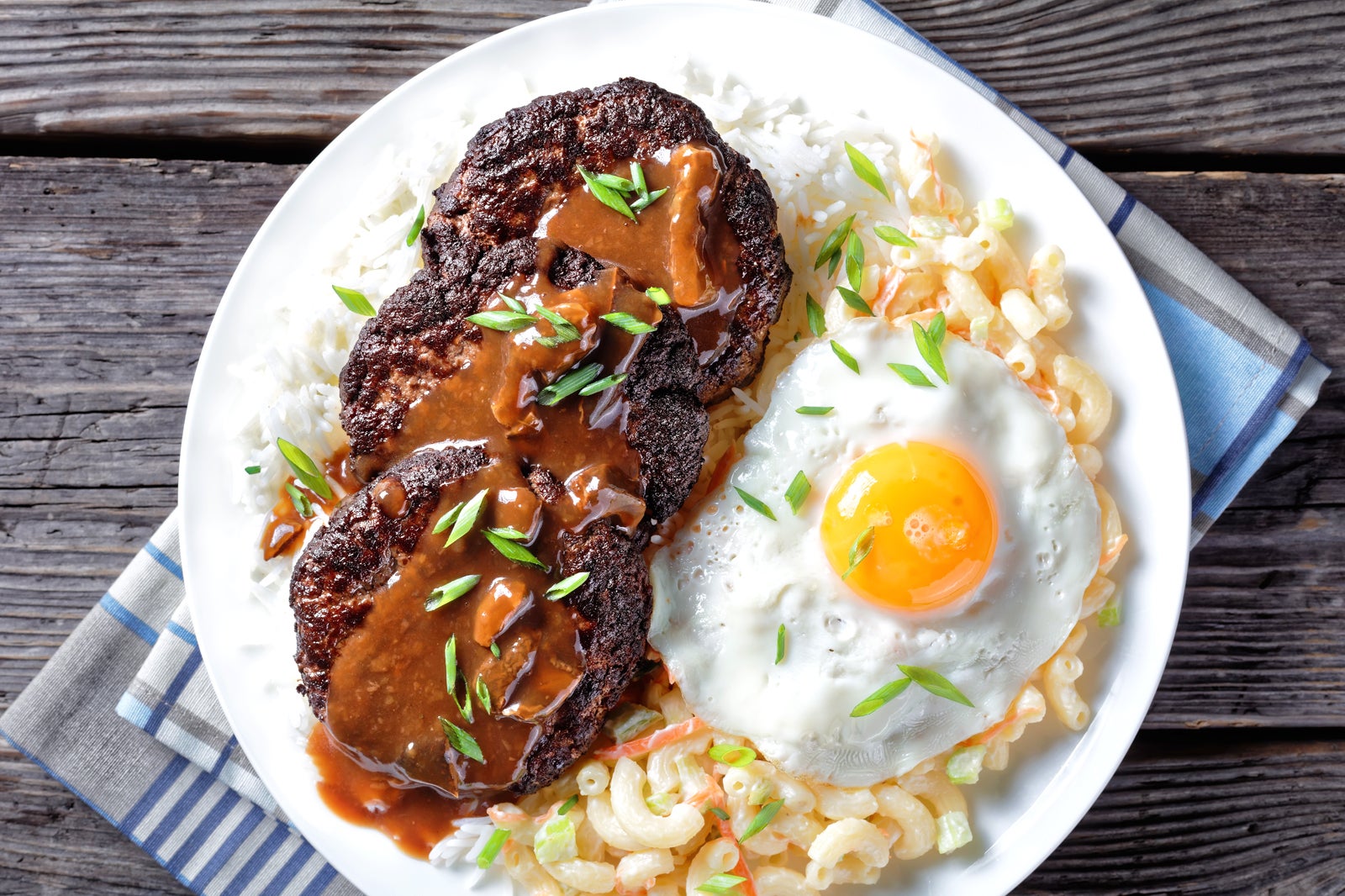 Loco moco is a contemporary Hawaiian dish with meat, egg, and gravy with white rice. Traditional loco moco uses hamburger with a fried egg and brown gravy over white rice, but you'll find many variations in Honolulu. Some versions of loco moco use tofu, ham, bacon, sausage, pork, mahi-mahi, and shrimp or other shellfish. You'll also find versions that use Asian-inspired sauces, such as teriyaki. Gravy with unique flavours and ketchup-based sauces are also popular ways to enhance the traditional, hearty dish.
7. Manapua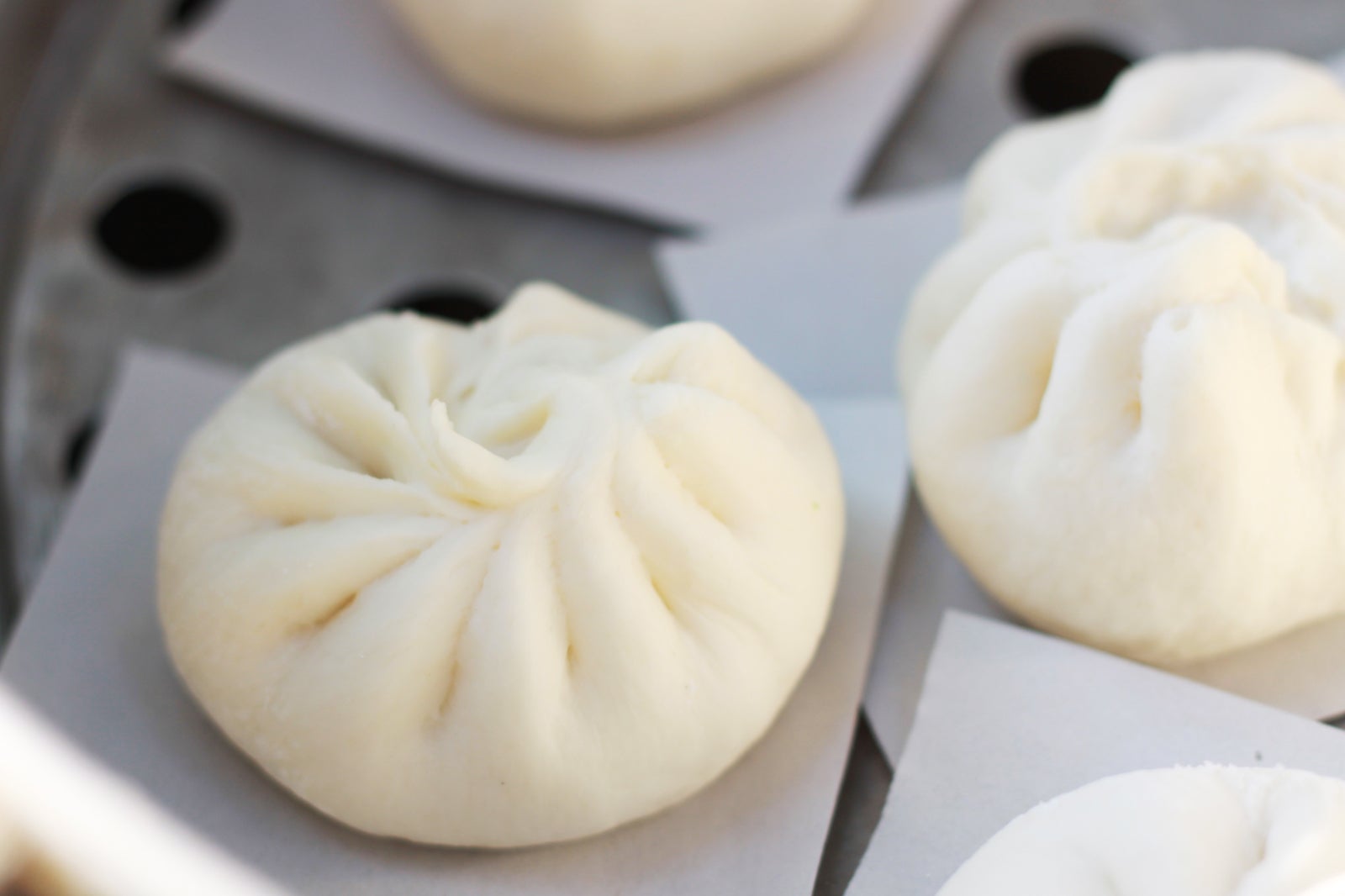 Manapua is a staple of Hawaiian cuisine and is a popular dish for social gatherings. Inspired by Chinese char siu bao, manapua is a steamed bun with savoury pork and sauces inside. The dough is unique and uses yeast and baking soft drink for a dense texture, which combines deliciously with slow-cooked pork. One of the unique aspects of manapua is its versatility. You may find manapua with pork cooked in oyster sauce, sesame oil, and sugar for a sweet and savoury flavour or with different types of meats. Manapua is available as takeaway or as an starter or entrée at restaurants.
8. Spam musubi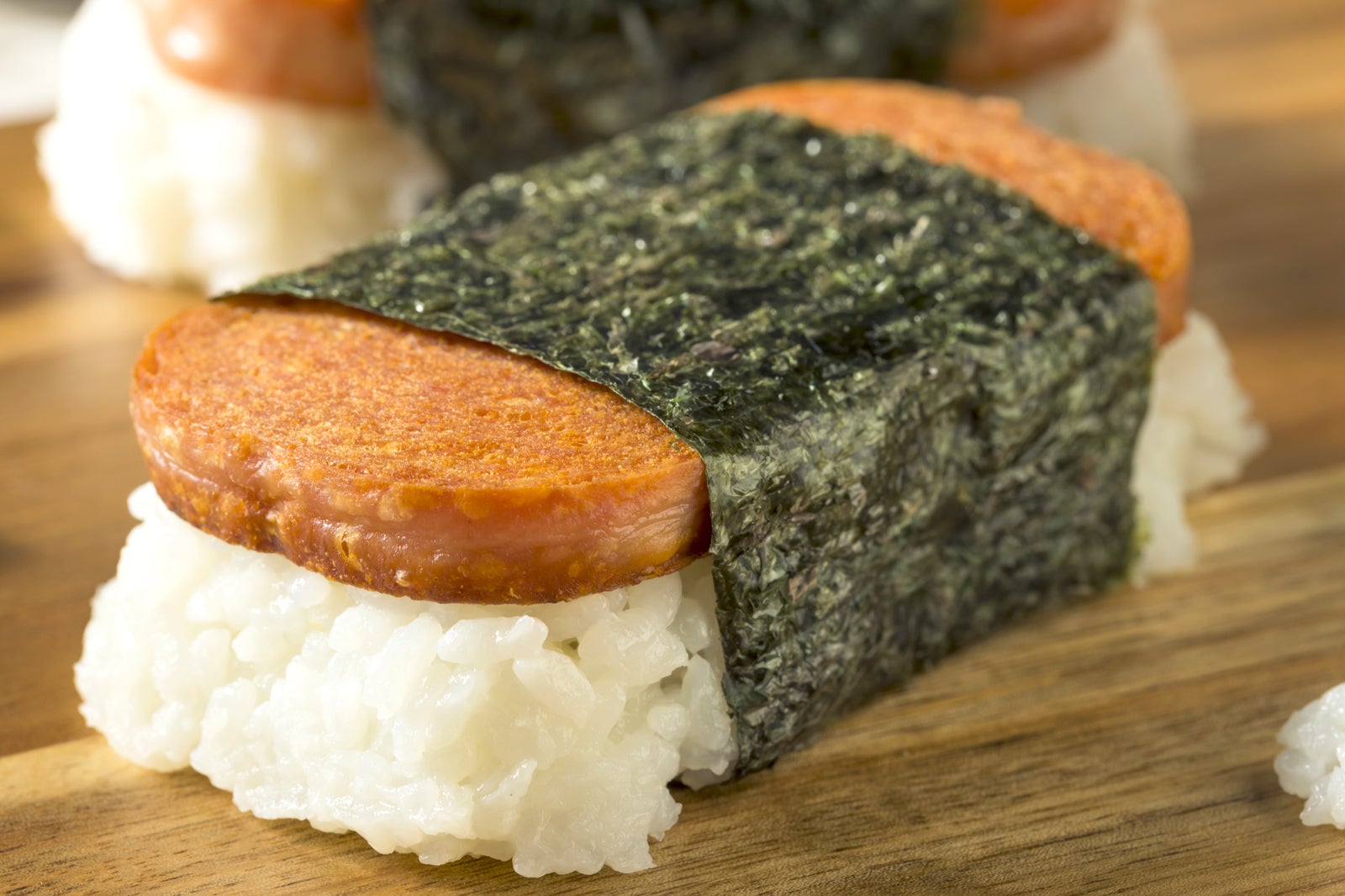 Spam musubi is a snack food with Spam sandwiched between rice and wrapped in nori. Inspired by traditional Japanese omusubi, Spam musubi is a popular on-the-go snack for Hawaiian people and is found in many stores and restaurants. Spam musubi is often prepared with homemade Spam and high-quality nori for formal events and fine dining restaurants. Spam may be grilled or fried with teriyaki, soya sauce, or sugar. Some variations use furikake, egg, or takuan in the mixture, or chicken, shellfish, or pork cutlets in the place of Spam.
9. Hurricane popcorn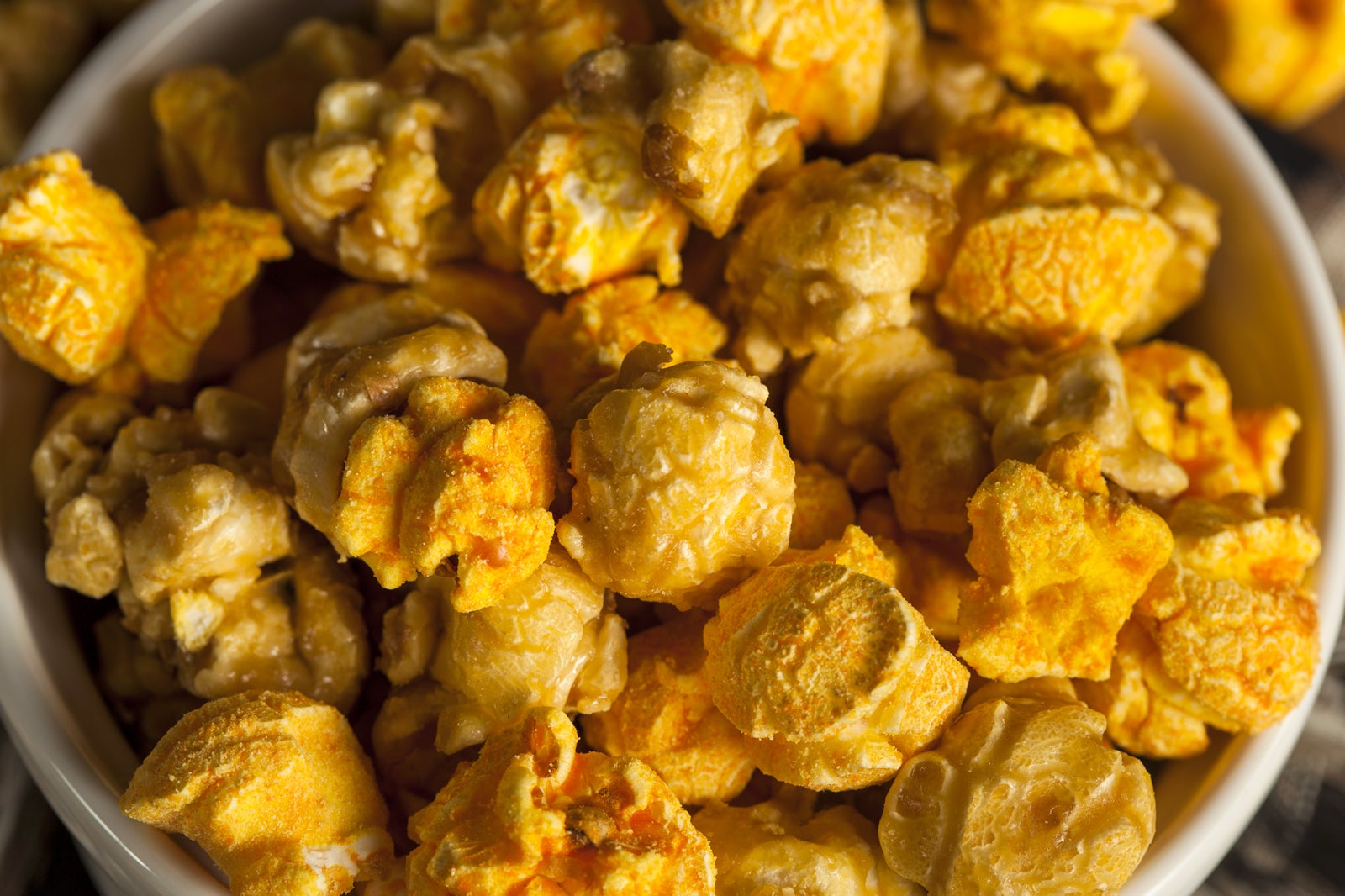 Hurricane popcorn is a delicious snack food with unique combinations of local ingredients. Known for its unique flavour combinations, Hurricane popcorn may offer a varity of options, like seasoned seaweeds, savoury cheese, mochi, and other exotic ingredients to enhance the salty and buttery flavour of the popcorn. You'll experience a variety of culinary influences in Hurricane popcorn, including ingredients inspired by Asian cultures or seasonal island foods. You can find Hurricane popcorn in microwave varieties, as ready-to-eat snacks, or with exotic toppings just about everywhere in Hawaii.
10. Malasada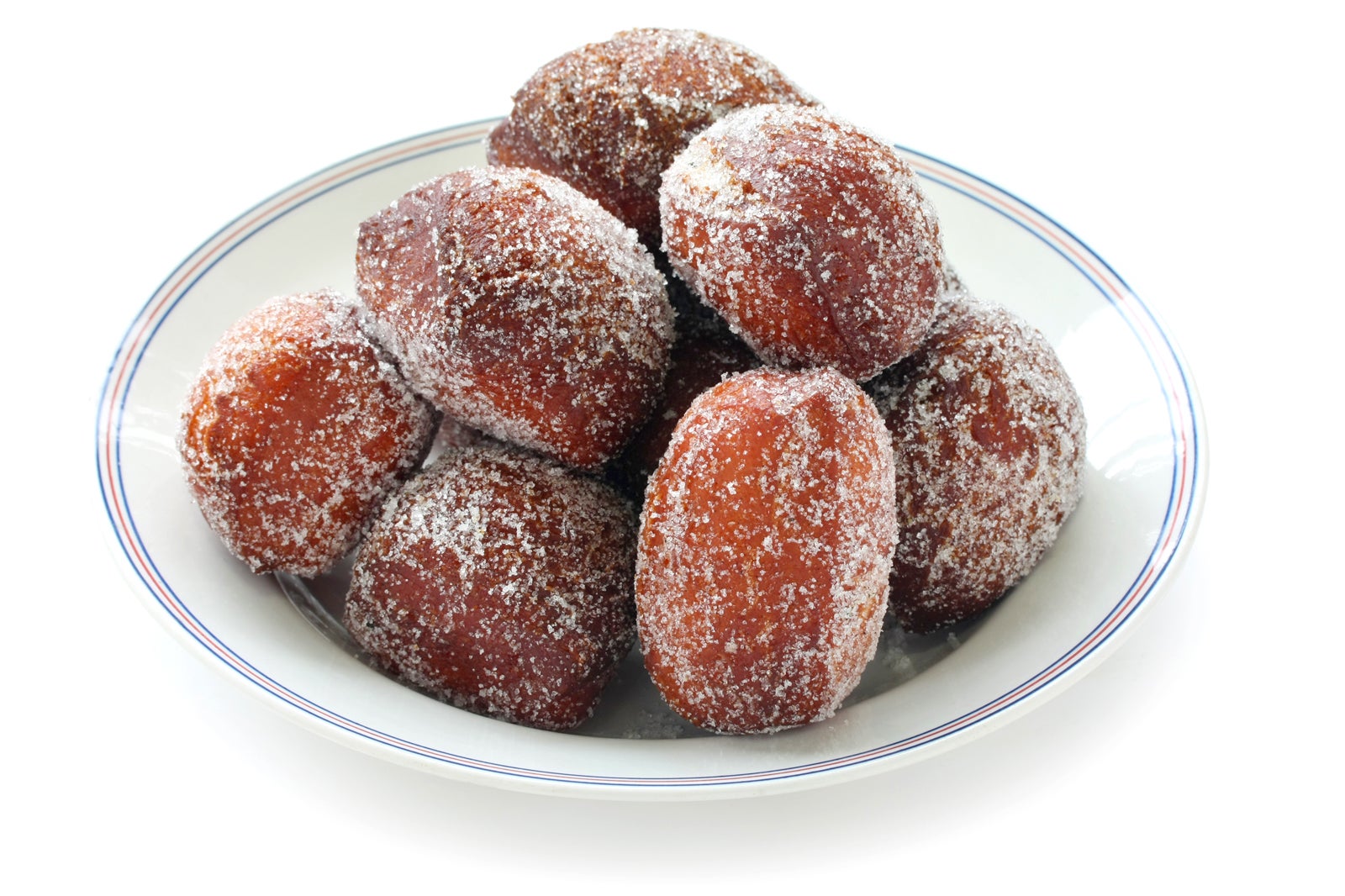 Malasada is a fried donut that's inspired by Portuguese cuisine. A common confection in Portuguese culture, malasada uses yeast dough rolled in a ball with sugar or cinnamon. Most malasada doesn't have a hole in the centre like a traditional donut does, but you'll find many variations in Hawaii. Malasada is a traditional treat before Fat Tuesday, though it's eaten year-round. Malasada Day, which takes place before Fat Tuesday, is a great time to try some award-winning malasada from regional vendors.
By: in.hotels.com