Winter in Ireland is not just about sitting in front of roaring fires in a cozy pub, enjoying a pint or two of Guinness and listening to lively Irish songs. It is actually all of this and more! It is the perfect season to tour Ireland, visiting its numerous majestic castles, serene landscapes and having fun even in the dark, gloomy weather. Experiencing wintertime in Ireland will definitely bring out your adventurous side and leave you with amazing memories. One thing that you need to remember is that during the winter, the days in Ireland are shorter while the nights are chillier and longer. But rest assured, as this will not hinder your trip in any way.
Top 10 Things To Do During Winter In Ireland
The average winter temperature in Ireland ranges between 5oC to 14oC, with January and February being the coldest months. The beautiful country of Ireland is a visual treat for the tourists during winters and hence, you might have a tough time in choosing what to do, which places to visit, what activities to indulge in, etc. We have made this easier for you by compiling a list of the top 10 things that you should do to enjoy your winter time in Ireland.
1. Walk at the Powerscourt Estate and Gardens
Located in County Wicklow, the Powerhouse Estate and Gardens is a famous tourist spot, both during the summers as well as the winters. The gorgeous landscaped gardens and the majestic house covered in snow is nothing short of a magical experience. Along with the house and the landscaped garden, there is also a beautiful waterfall; all of which overlook the Sugarloaf Mountain.
2. Visit Belfast in Northern Ireland
If you are in Ireland during the winters, then you must take out time and visit Belfast located in Northern Ireland. Spend your daytime by visiting the City Hall, the various political murals in the city, the Titanic Quarter which is a dock where the ship Titanic was built, etc. End your day by spending a leisure time at any of the historic pubs and soak in the rich Irish culture.
3. Adventurous trek to Maamturk Mountains, Connemara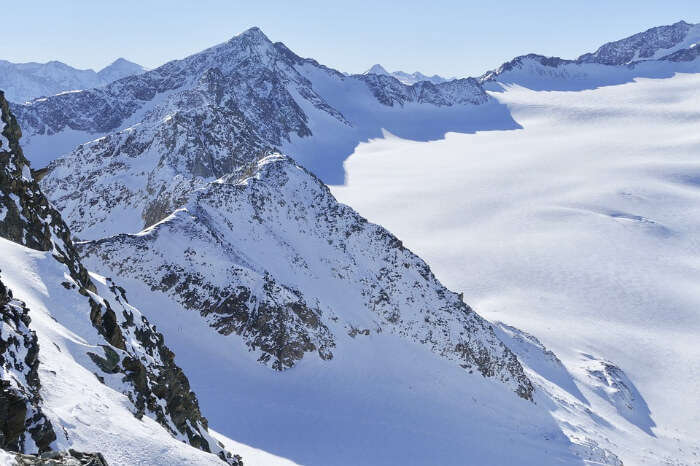 If you are an adventure junkie, then the Maamturk Mountains have to be at the top of your list of places to visit in Ireland during winter! Its challenging trail and unpredictable weather may not seem favorable to many tourists, but you just can't miss the breathtaking views and the peace that this place offers. This is one place to get your adrenaline rush in Ireland.
4. Visit Dublin City
Dublin City is hands down one of the best places in Ireland, even during the winters! Get into the festive spirit of Christmas in Dublin by visiting different Christmas markets such as the Dun Laoghaire Christmas Market, the Docklands Christmas Market, or any of the other Christmas stalls that are set throughout the city. From authentic Irish pubs to galleries and museums to historical sites; there is something for everyone in Dublin. Also, do not miss out the New Year festivities which feature colorful parades as well.
5. Attend Santa's Workshop
If you have plans to spend your winter in Ireland 2021, then you should not miss out on visiting Santa's Workshop which is a popular place both for kids as well as adults. Take a two and a half hour drive from Dublin and reach Aillwee Cave, Ballyvaughan which is located in County Clare. Known to be one of Ireland's oldest caves, you would be mesmerized by the stunning views as the caves are situated on a mountain which overlooks the sea. Kids can have a fun time enjoying the various Christmas activities such as puppetry, face painting, gifts, etc., as well as gain knowledge about foraging and wildlife skills.
6. Star Gazing At Ring of Kerry
If you detest crowds when you are on a trip, then the months of winter in Ireland would be perfect for you! And the most beautiful place to enjoy your vacation would be the South West of Ireland. The Ring of Kerry is about 110 miles and it offers you some of the most stunning scenic beauties in Ireland – from mountains to lakes to landscapes! Popular for star gazing, this place is a hub for tourists. It covers the Iveragh Peninsula's coastline. You can also spend your time visiting Ross Castle, Muckross House, quaint villages and the Gap of Dunloe.
7. Visit Rostrevor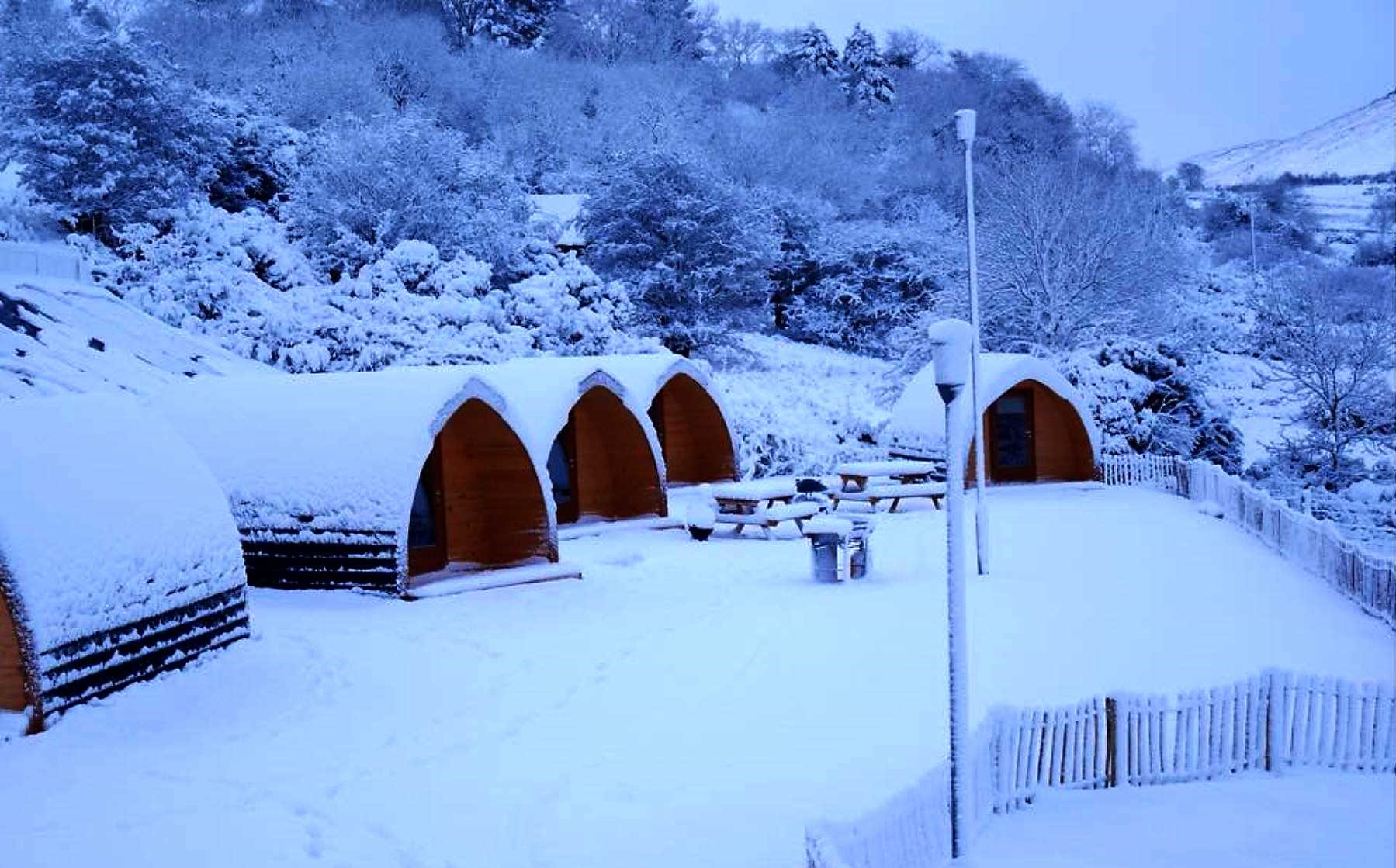 Looking for an adventurous weekend getaway in Ireland? Head to Rostrevor which is located on Carlingford Lough's coast. This place is famous for mountain biking, offering almost 60 km of singletrack for you to explore. Apart from this, you can also hike up the Rostrevor Forest Park to reach the Big Stone which is a popular landmark which offers some of the most amazing sights that you have ever seen. End your night with traditional Irish pub grub.
8. Munch On Traditional Irish Dishes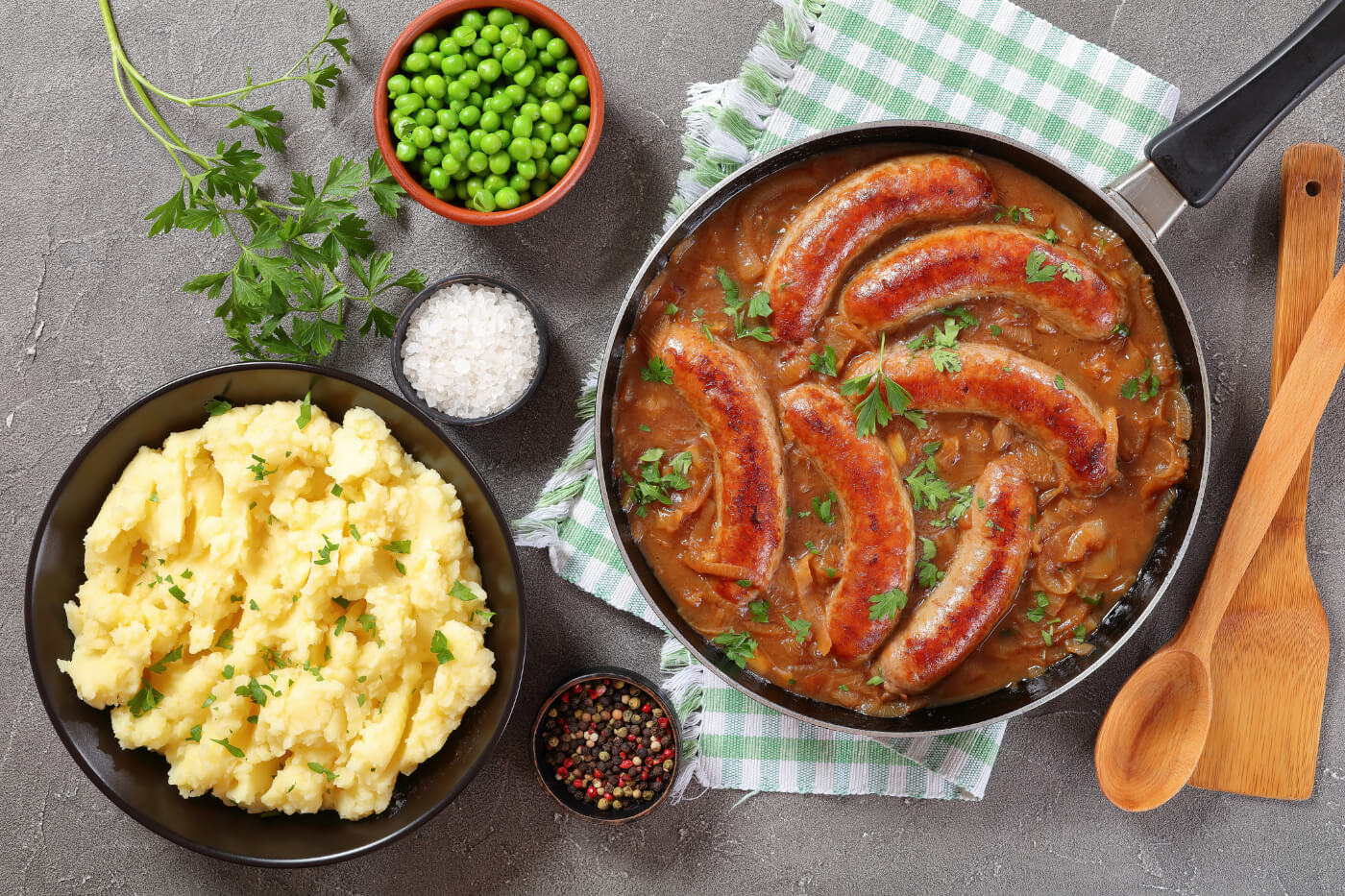 Your wintertime in Ireland will be incomplete unless and until you get your hands on some of the yummiest traditional Irish dishes. There is nothing like a giant bowl of Irish stew to warm your insides! Seafood chowder, spiced beef delicacy, etc., are some of the other dishes that you must try out. And, of course, all this is accompanied by a pint of Guinness to wash it down.
9. Experience The Winter Solstice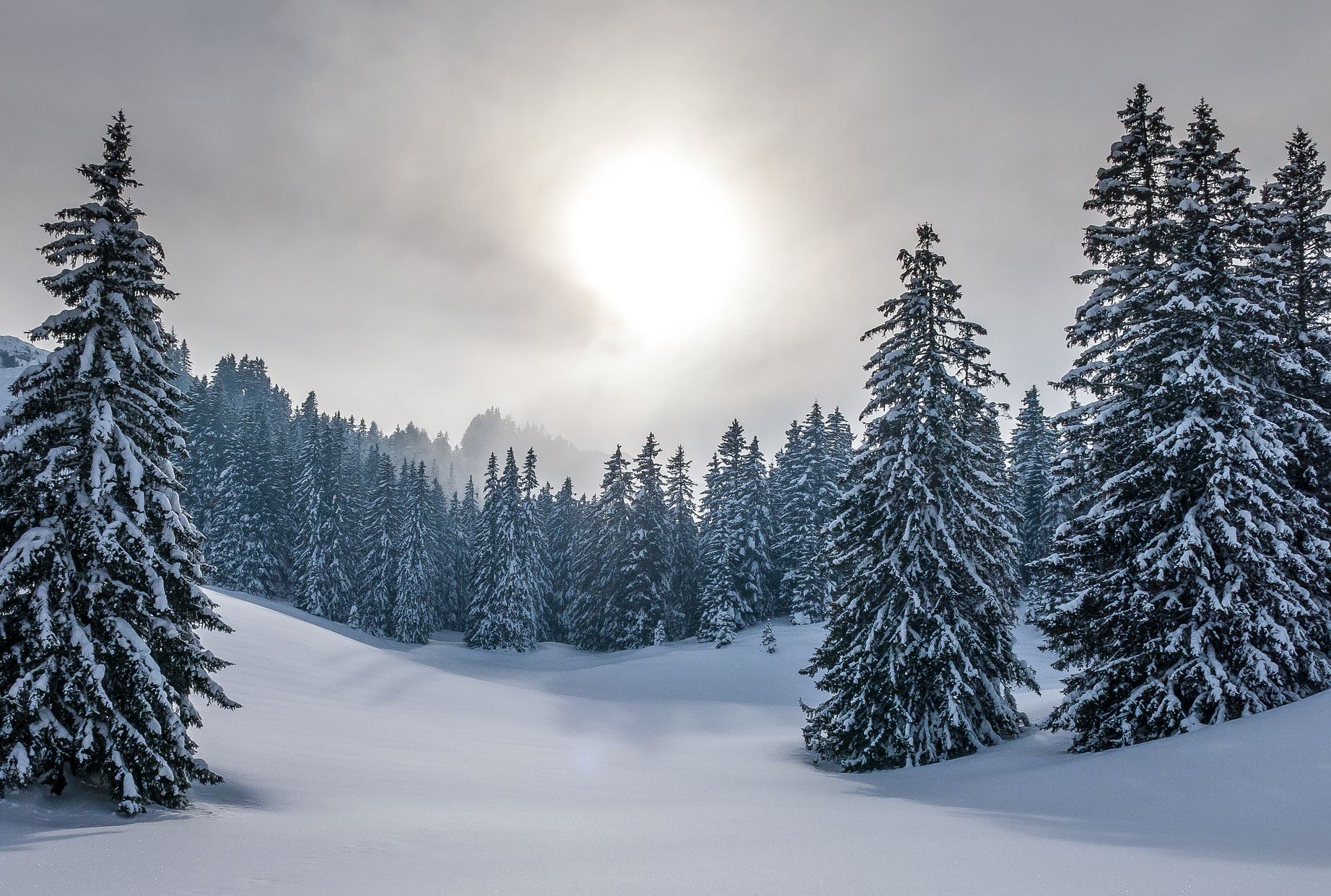 Have a magical time of your life by experiencing the winter solstice and we assure you that this is one experience that you would remember for a lifetime. There are a couple of places where you can experience the winter solstice, such as Slieve Gullion, County Armagh where the winter solstice is arranged during sunset, Newgrange, County Meath where you get to watch a 5,000-year-old light show and Beaghmore, County Tyrone where the winter solstice is aligned with the sunrise.
10. Watch The Northern Lights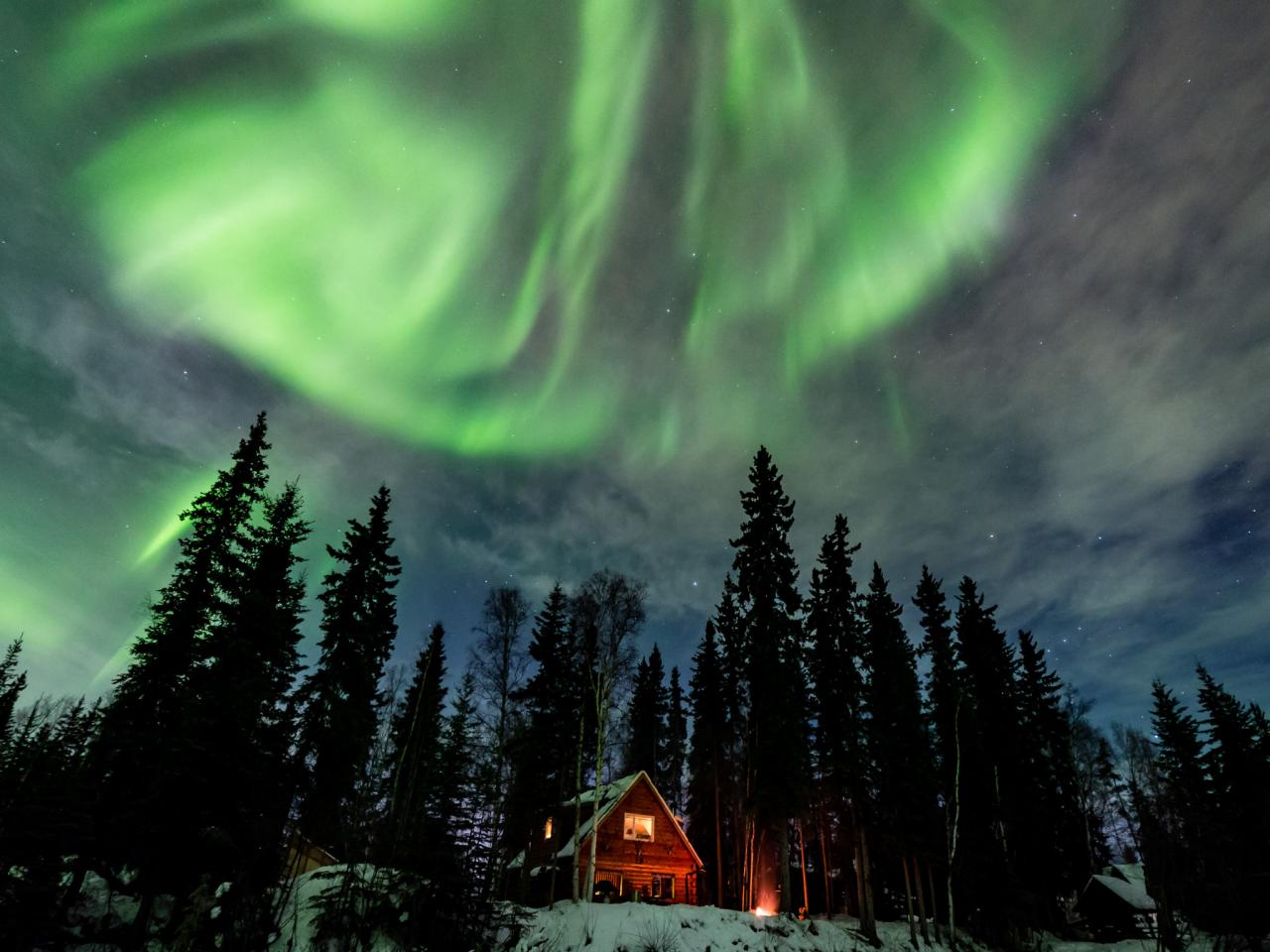 When someone talks about the Northern Lights, we immediately think of Greenland or Scandinavia, isn't it? We are sure you would be surprised to know that the Northern Lights can be seen in Ireland as well! This is possible near the northern coastline of Ireland which is relatively free of pollution when compared to the other places. One of the places where the Aurora is frequently seen is the Inishowen Peninsula. Though there is no guarantee that this magical phenomenon will appear when you are there, it is definitely worth a try.
What To Wear In Ireland In Winter
To keep yourself warm in the Irish winter, layering is an important key. One should carry pair of jeans or black pants which will keep your legs warm. And alongside that carry warm linens and boots. Cap, mufflers, coats are an essential item to keep.
By: traveltriangle.com