When we were children, a lot of us dreamed of becoming royals – to be princes or princesses who live in fancy castles. In Switzerland, you can stay at a castle where you can feel like one. Switzerland is a country that's on almost everyone's bucket list. Here, you can visit Matterhorn, which is the world's most photographed mountain, and enjoy the stunning lakes, spectacular waterfalls, delicious food, and bustling nightlife. There's also an abundance of ski resorts and magnificent festivals. Live out the dreams you had as a child by staying at one of the country's castle hotels. For the best accommodations, here are the top castle hotels in Switzerland.
1. Badrutt's Palace Hotel, St. Moritz
This elegant, 5-star hotel in the heart of Sankt Moritz dates back to 1896 and offers breathtaking views of Engadine and Lake St. Moritz. It is a well-known landmark and stands as an affiliate of The Leading Hotels of the World. It houses six restaurants, an indoor pool, and a free shuttle service. A spa and fitness center is also provided to guests as well as a 24-hour front desk and valet parking. You can use the tennis court in the summer and the ice rink during winter.
The hotel's exquisite and elegantly furnished rooms include views of the mountains, town, or lake. They have a complete set of amenities, including a TV and mini bar. On request, butler services can even be provided. Lake St. Moritz, Corviglia, and Engadiner Museum are some of the many attractions nearby.
2. Château d'Ouchy, Lausanne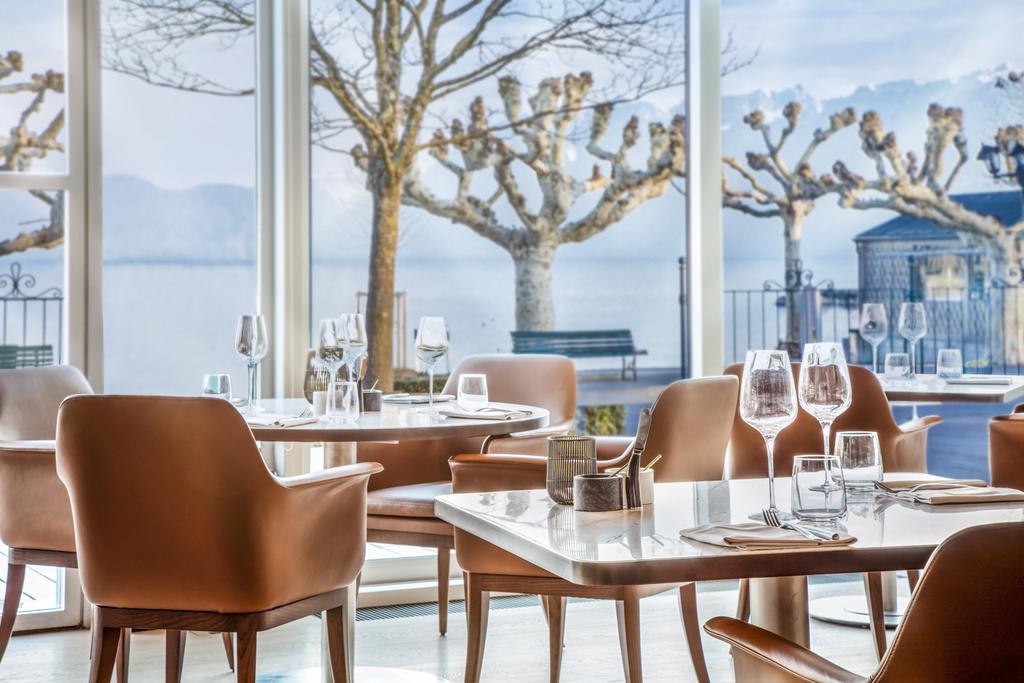 This majestic, medieval castle is situated in the heart of the warm and vibrant tourist area of Ouchy, directly on the shores of Lake Geneva and surrounded by the Alps and the city of Lausanne. It features a Mediterranean restaurant, a cozy bar, an outdoor pool, a modern leisure area with a sauna and hammam, and a terrace providing a marvelous view of the lake.
The rooms are beautifully furnished and spacious, complete with general amenities, a seating area, and a mini bar. Attractions nearby include Le Bourg music club, Place de la Riponne, and Bleu Lézard Club. Several modes of transportation are also nearby, so you can easily explore the area.
3. Château Gütsch, Lucerne
This magnificent 19th-century castle, designed by Martyn Lawrence Bullard, overlooks the town of Lucerne and Lake Lucerne, with breathtaking views of the Rigi Mountain. The castle hotel also features a bar, 24-hour front desk, tour desk, terrace, and luggage storage.
The rooms are elegantly designed and complete with general amenities and a free mini bar. The accommodation is also situated in a prime location, close to attractions such as Vierwaldstättersee, Lion Monument, Chapel Bridge, as well as Lucerne Station.
4. Schloss Wartegg, Rorschacherberg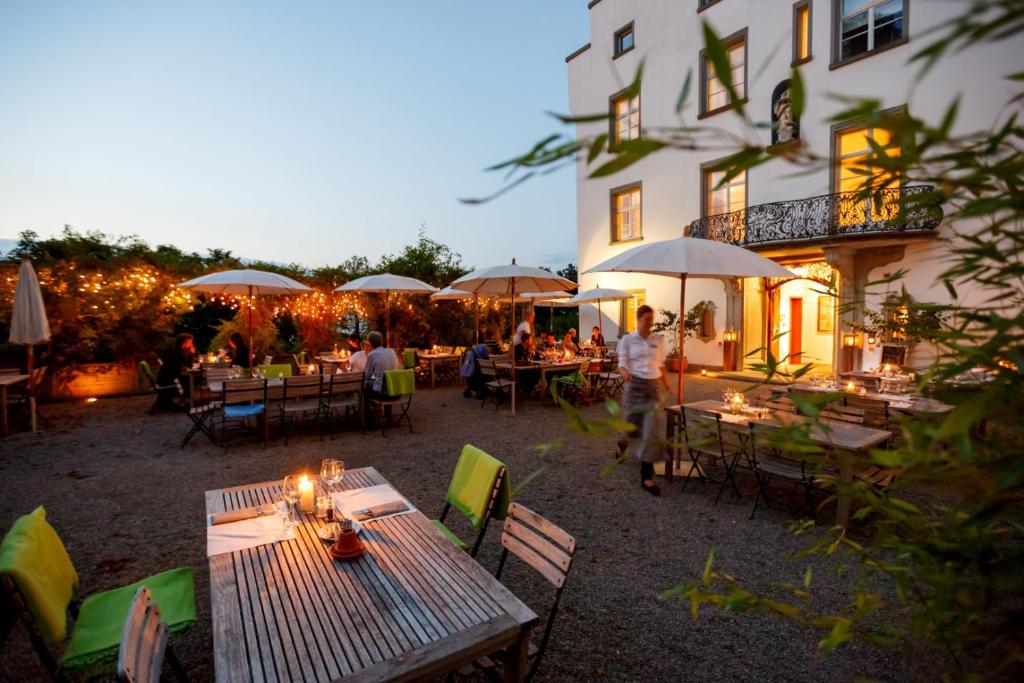 This exceptional, castle-style hotel is set in a 13-hectare (32-acre) English park just 100 meters (328 ft) from Lake Constance. Its tea area and reading room have a library of audiobooks, and it's a serene place to relax. There's even the historic turquoise bath for your leisure. Dine at its restaurant and enjoy stunning views over Lake Constance and the park.
The accommodations have stunning views of the lake, park, and mountains. Each one mixes contemporary conveniences with historic charm. There are guided walks through the park on weekends, and nearby destinations include Reichshofstadion, Seebühne, Casino Bregenz, and Abbey of Saint Gall.
5. Schloss Münchenwiler, Murten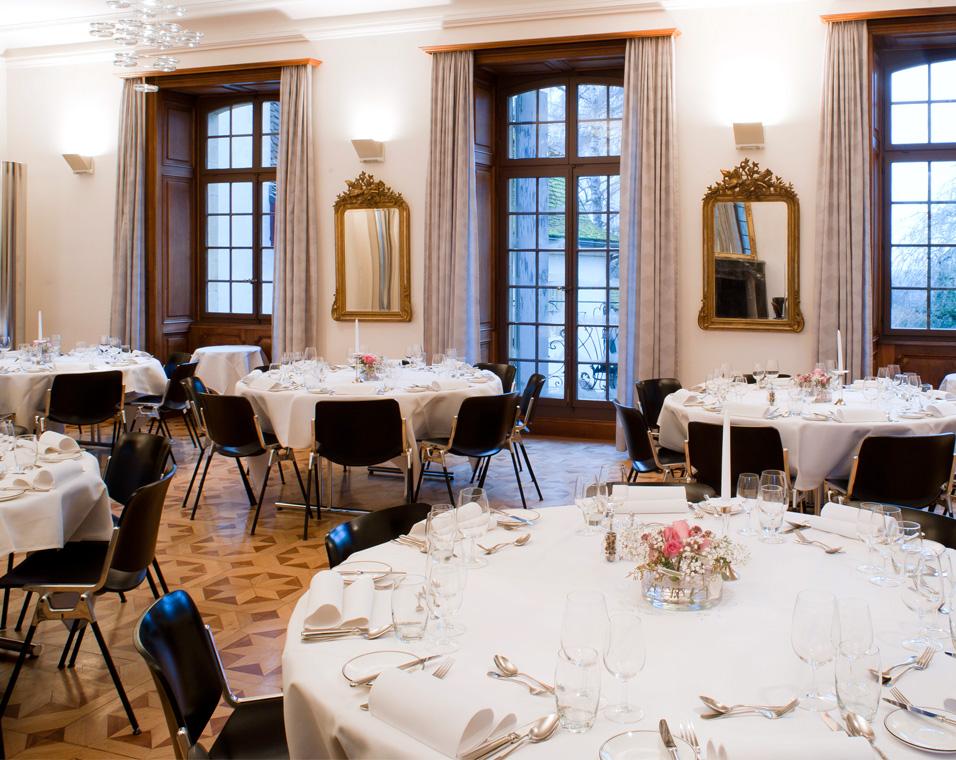 Up in the hills, in Murten, this beautiful castle hotel looks like it came straight out of some fairytale book. Elegant, modern, and airy, it will make you want to never leave. It features a seasonal outdoor pool and a lovely terrace. You can enjoy a drink at the bar or a meal at the on-site restaurant.
The fun never ends here either, as there's something for each type of person; there's a library for those who want some peace and quiet and a game room for friends and family, and the area is perfect for cycling and hiking, something adventurers would surely love. The rooms are minimally but elegantly furnished and complete with general amenities. Art and History Museum is nearby, as well as St-Nicholas Cathedral Fribourg, Murtensee, and Fribourg Centre.
6. Schloss Schadau Hotel & Restaurant, Thun
This castle hotel can definitely be the highlight of your stay. It is a beautiful castle on a lake, with architecture and interiors that will make you feel like actual royalty. It is sophisticated and elegantly designed, not to mention filled with all sorts of entertainment such as hiking, skiing, and cycling.
The restaurant serves food fit for nobles as well as offers a continental or à la carte breakfast. Guests can also enjoy a drink at the bar. Each room is capacious and promises a deep, relaxing sleep. It's complete with general amenities, including a TV and desk. You can enjoy a view of Lake Thun from the terrace then visit attractions such as Stockhorn and Niesen, which are all a short drive away.
Source: trip101.com