Wherever you are in this green island, you're in a place that's steeped in millennia of history. And one page of that history is how that place got its name.
The Irish people's appreciation of nature coupled with the country's poetic language and eventful history has worked together to weave a range of beautiful names. Somewhere along the way, the Vikings (among others) got their oars in too. Then those phrases and words took new forms, as the English adapted them.
All these events and languages invented remarkable combinations of letters and sounds, some of which had never been heard before. And every one of those words has a story behind it.
Here are a few of Ireland's most famous and interesting place names and how they came about…
Dublin
Dublin is derived from the Irish words "dubh" (pronounced "dove") and "linn", which literally translates to "Black Pool" (much like the name of a prominent English town).
This dark body of water is thought to be a tidal pool where the River Poddle entered the Liffey, and sure enough, Dublin's main river looks like a wide brush-stroke of black paint on a winter's night. The "bh" in "dubh" eventually gave way to just a "b" and a place name was born. Like many Irish names, its original edges were ironed out by subsequent invaders; first the Norse, and then the English. You can see traces of the name's old origins in Irish place names and surnames, such as "Devlin".
As you may remember from school, the current Irish name is the more colourful Baile Atha Cliath, or "town of the hurdled ford". This refers to the numerous estuaries and streams that lead to this port city; or "hurdling". Ireland being an island with more than its share of rivers, lakes and port towns, it has plenty of place names with watery origins.
Ballaghnatrillick
We love the name of this Sligo village. Pronounced "ball-ah-nah-trillick", it has an irresistible rhythm to it. Its name isn't far from the original Irish, Béal Átha an Trí Liag, which means "ford-mouth of the three flagstones". Those three stones are still standing and remain a draw for tourists. In fact, Ballaghnatrillick is a spot along the popular Wild Atlantic Way.
Cork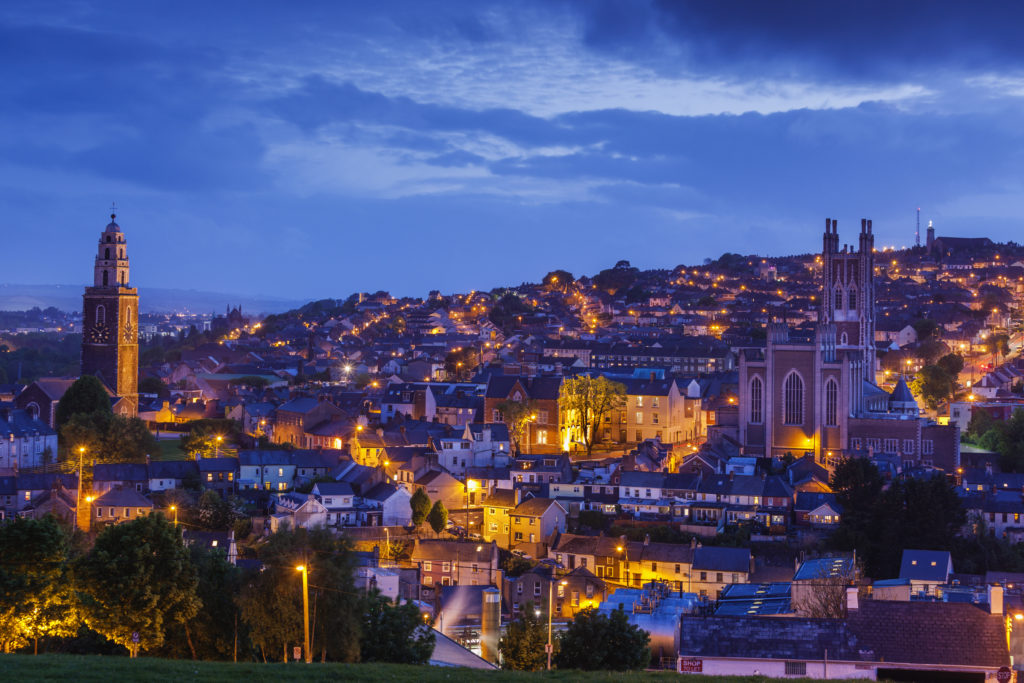 Returning (yet again) to a watery theme, Cork gets its name from the Irish for "marsh" – Corcaigh. The city has had a diverse list of settlers, dating all the way back to monks in the 7th Century. This name, however, is relatively recent, as we can tell from the fact that it's not chosen by Norse, Huguenots, or Quakers (all of whom called Cork home at one time or another). It was likely picked by Anglo Normans, who settled there in the 12th Century.
Limerick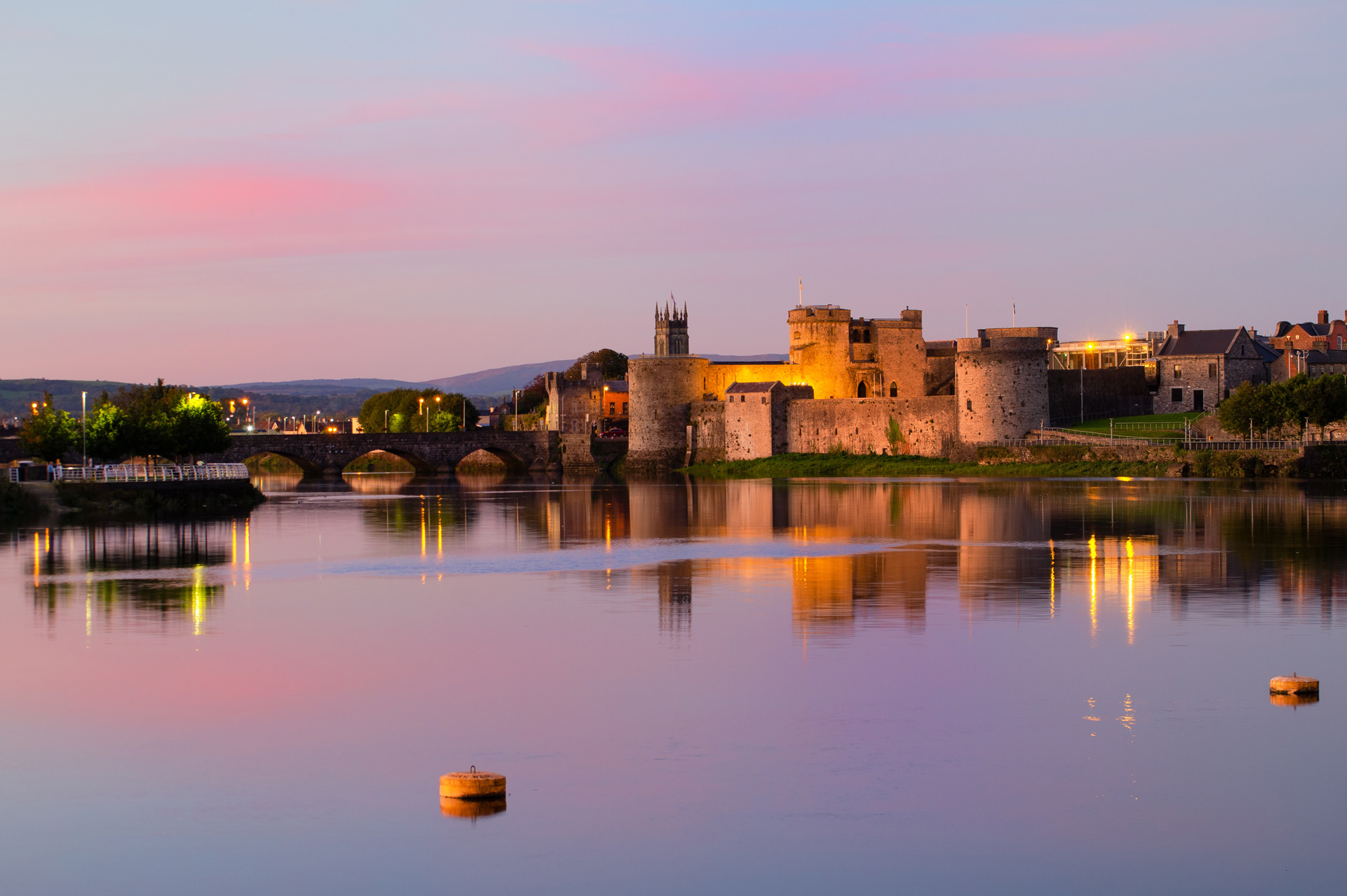 This deserves a mention, at the very least to clarify that it's got nothing to do with the famous poem structure. The sources of this name are disputed: The Origin and History of Irish Names of Places II claims that in its earliest form, Limerick means "a bare or barren spot of land".
A popular alternative theory, and not a million miles from the one above, is that it's from the word "loimeanach", which means "a bare marsh". While others put forth the equally compelling argument that it comes from the lovely Irish word luimnechda, which means "shielded". This seems appropriate: As any céilí fan knows, one of the most popular dances is The Walls of Limerick.
Donegal
Scenic Donegal has had a long, turbulent history, so it's surprising how clear-cut its name is: It comes from the Irish Dún na nGall, which means "fort of the foreigners". This name has taken different forms over the years, including Dunnagall and Dunagall.
"Fort of the Foreigners" is fitting, as the county and town have had their share of fortifications, visitors and conflict: Ring forts in the county date back millennia; the county was a key stronghold in resistance to English forces; and the famous Siege of Donegal took place in 1601.
Muckanaghederdauhaulia
We had to make room (a lot of room!) for Ireland's arguable longest place name. Muckanaghederdauhaulia has a wonderfully literal origin: Translated from the Irish "Muiceanach idir Dhá Sháile", it means "piggery between two expanses of briny water". Muckanaghederdauhaulia is a small townland nestled in the Connemara Gaeltacht. The Irish have a fondness for ports with big names: Even if you haven't heard of Muckanaghederdauhaulia, you might be familiar with another of the longest place names in the country; Newtownmountkennedy.
By: osi.ie