We're going to let you in on a little secret: there's more to the Netherlands than windmills, tulips, and colorful smoking paraphernalia. While the country's most famous sites are well worth seeing (especially come spring), there are a whole bunch more absolutely stunning places you're probably missing out on. We're calling it: these are the Netherlands' 13 greatest underrated hits by nature and man. The best part is you won't even have to compete with hordes of tourists to see them.
Flickr/Bert Kaufmann
Boekhandel Dominicanen Maastricht
Maastricht, Limburg
A dark, squat tower of books rises within the confines of a 700-year-old cathedral, offering a stark contrast between the vaulted and frescoed ceilings and modern black-metal stacks. UK paper The Guardian voted it the most beautiful bookshop in the world in 2008. 'Cause they, you know, have eyes.
Bourtange
Groningen
A more epic alternative to the Amsterdam-adjacent Pampus island's WWII fort ruins next to Castle Muiden, this elaborate network of grass-rampart-guarded moats surrounding a tiny village seemingly frozen in time were constructed to keep out the Germans in the late 16th century. Now it's designed to lure tourists in, with museums, shops, and cafes (and even a small, historic hotel) in a classic setting. It's a popular spot for weddings; try not to be surprised. During the summer months, expect some costumed entertainment.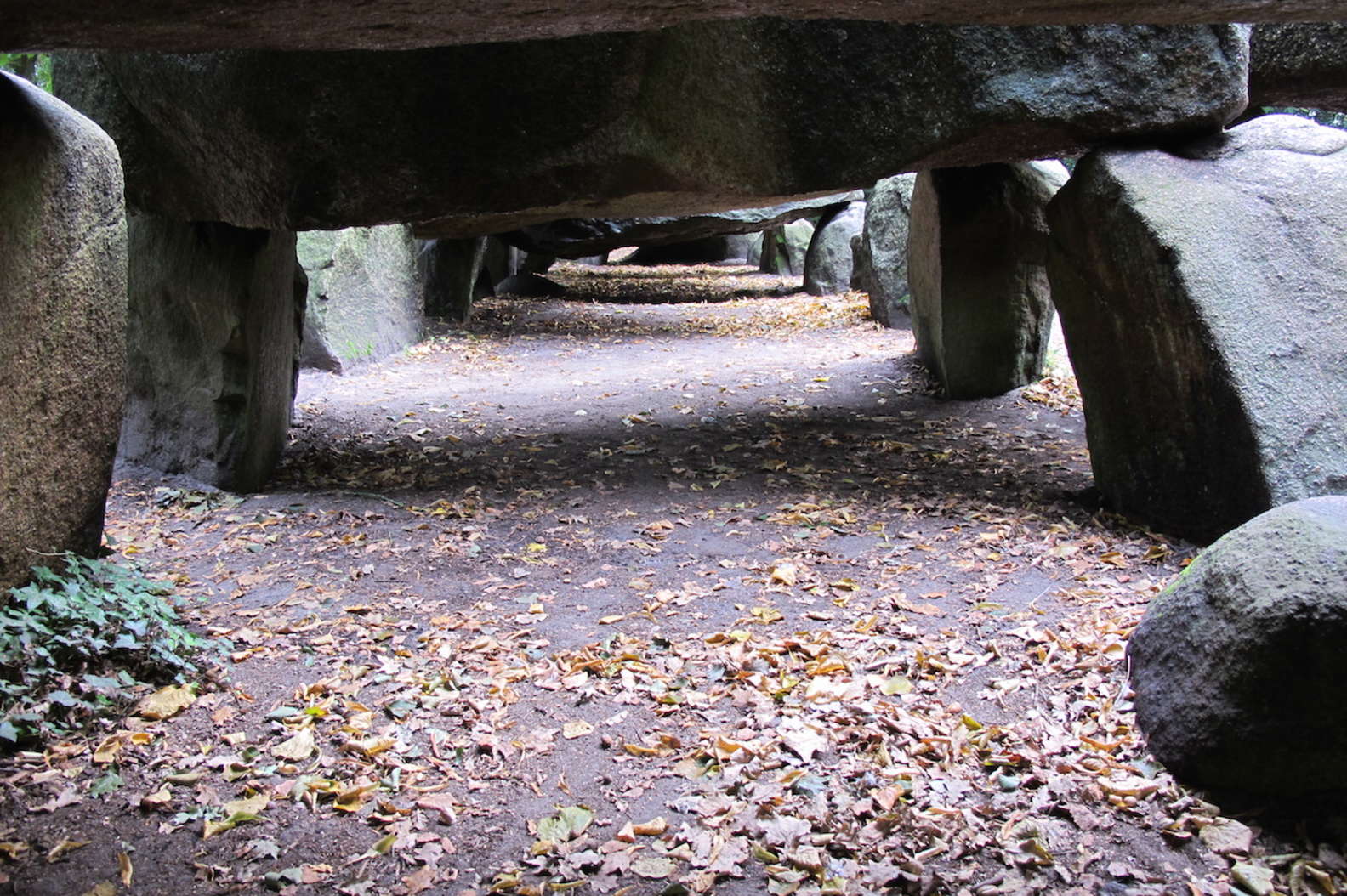 Elysia Brenner/Thrillist
The Hunebedden
Drenthe province (mostly)
The carefully arranged piles of massive Scandinavian boulders, known as "giants' beds" or dolmens, are the most impressive evidence of megalithic culture in the Netherlands (meaning: these rock stacks have been standing around for 5,000+ years). The arrangement sort of creates a cave beneath (which you can totally crawl around inside) that was probably used as a burial chamber. Don't worry, any bodies are long gone — except those of the mostly domestic tourists playing hide and seek with their families. And you.
You'll find the most impressive one in NL in Borgen, next to the archeology museum dedicated to the people who made them (and lots of other stuff, it turns out).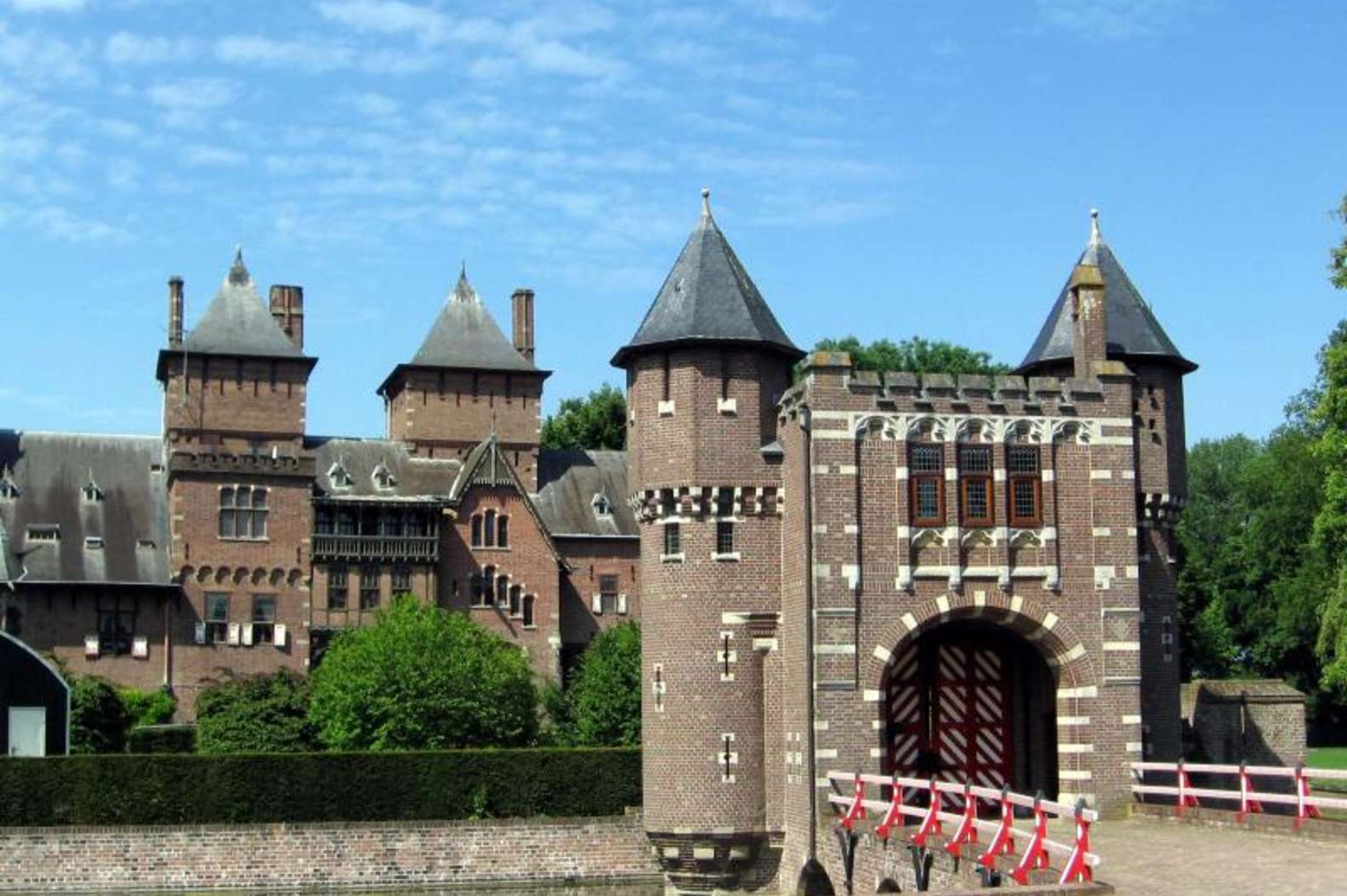 Flickr/Rictor Norton & David Allen
Kasteel de Haar
Utrecht
This well-renovated mishmash of neo-gothic Dutch gables and towers is actually the country's biggest castle, and was property of the prominent van Zuylen family from the 1400s until 2000. Now tours are possible. Plus it's surrounded by a super-pretty park, which sometimes hosts special events like the spring Elfia fantasy fair.
Flickr/Eddy BERTHIER
Markthal Rotterdam
Rotterdam, Zuid-Holland
The city of modern architecture that gets mixed reviews from the rest of the country got it unequivocally right when it opened the positively massive brand new Markthal in October 2014. The ceiling of the long, glass-capped archway, 34-meters high, is decorated with an array of oversized food and plants in a riot of colors. And the food sold at dozens of stands beneath is pretty frickin' gorgeous, too. Ready to be jealous? A bunch of lucky bastards get to live in the luxe new apartments built into the building as well.
Flickr/European Roads
The Ecoducts
Throughout the country
We've got a pretty small, totally packed country going on here — which means a lot of highway, and a lot of cars. Not great for the local nature. So, the Netherlands has hundreds of wildlife passes over and under highways (with the over type clearly being the most impressive) to help badgers, boars, deer, and more not get hit by cars. The longest "nature bridge" in the world (800m) is named after a sand quarry and arches over a sports and business complex outside Crailoo, but you'll find them all around the country. (The one above is in Rijssen, in the province of Overijssel.)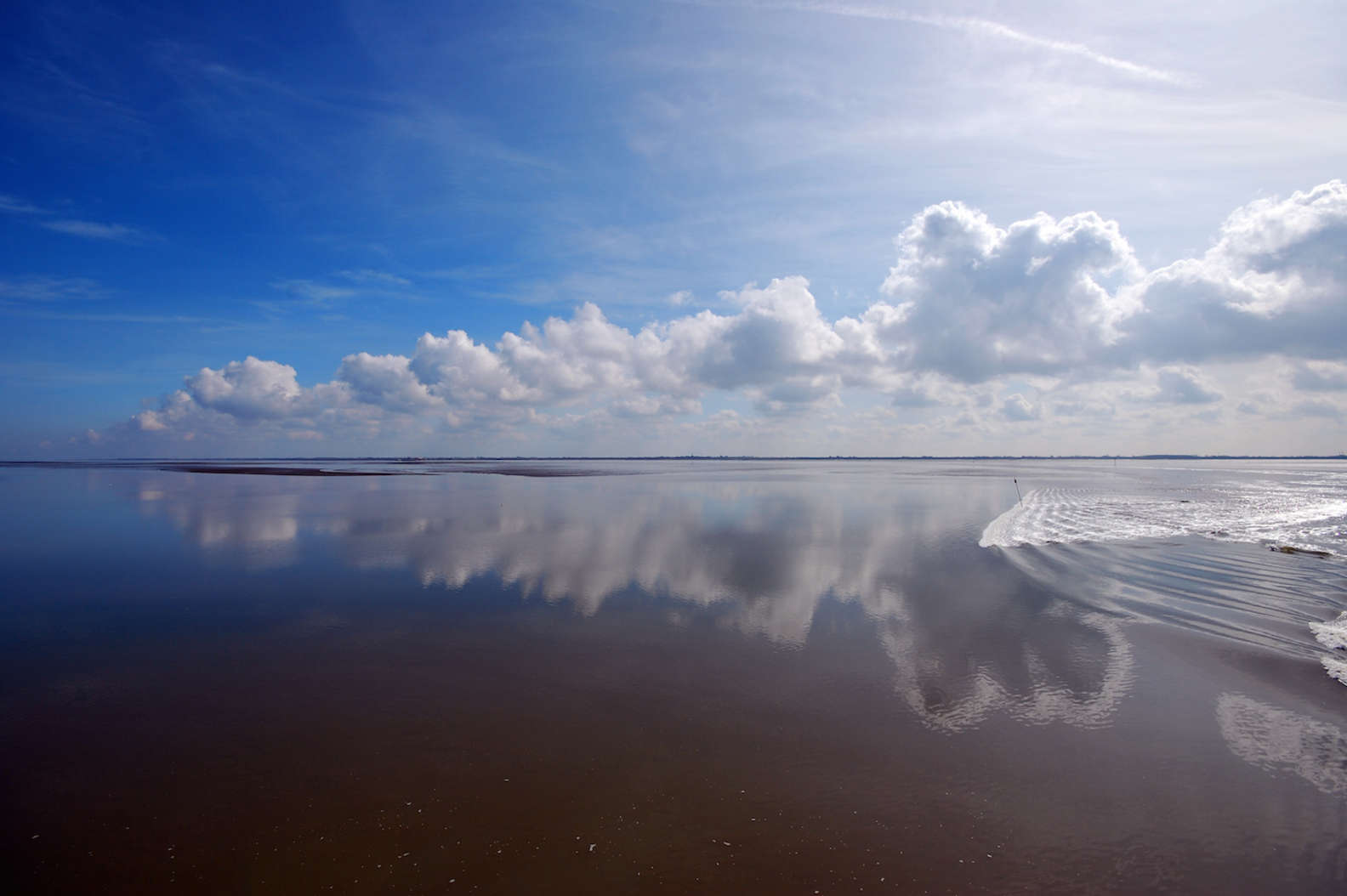 Flickr/Martin Heinsius
Ameland
Waddenzee Islands, Friesland
Looking for some beauty that's a little more… accessible? Welcome to 27 kilometers of seal-dotted beaches surrounding charming island villages and grass-covered dunes. While you're here, you can also peek at the equally lauded Terschelling island across the water and trudge through a sea of glistening sand at low tide — "wadenlopen" is a popular type group trek between islands. Even in winter, the island is a popular place to, er, chill out.
Flickr/Ted McGrath
Hoorn Binnenhaven
Hoorn, Noord-Holland
The crown jewel in the forest of sailing masts that make up this historic seafaring town's inner harbor is the Hoofdtoren ("head tower"), now home to an atmospheric and tasty restaurant.
Flickr/Nik Morris (van Leiden)
Zutphen
Gelderland
There's no need to explain that you're looking at one of the Netherlands' oldest cities (dating back to Roman times) when you approach its walls (those date from the 9th century). The good news is it's equally charming inside, with medieval squares and canals aplenty to while away your day.
Flickr/Matthieu Dalmasse
Sporenburg Borneo-Eiland Bridges
Amsterdam, Noord-Holland
Winners of the Footbridge Award 2002, these two sinuous red bridges in the Zeeburg neighborhood are city favorites, though little discovered by anyone outside the locals or the architecture crowd. Officially called the Low and High Bridges, the higher "Pythonbrug" is the more popular for its striking shape.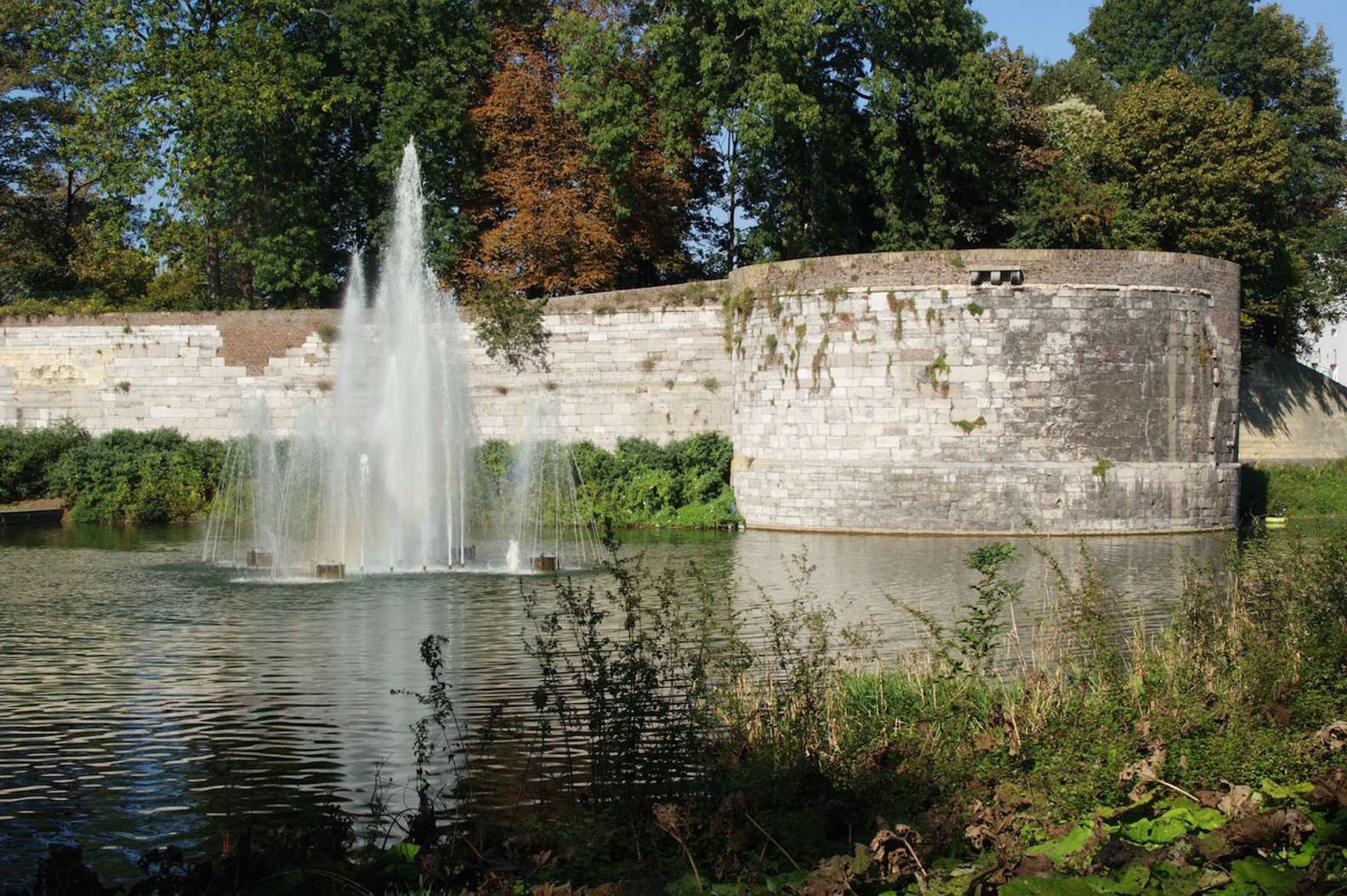 Flickr/Nik Morris (van Leiden)
Stadspark Maastricht
Maastricht, Limburg
What can we say? Maastricht's a pretty place. Particularly this centuries-old recreation-based corner of town that looks like a lush castle garden. It's so big that it's divided up into a bunch of different sections, each of which looks damn good in a different way.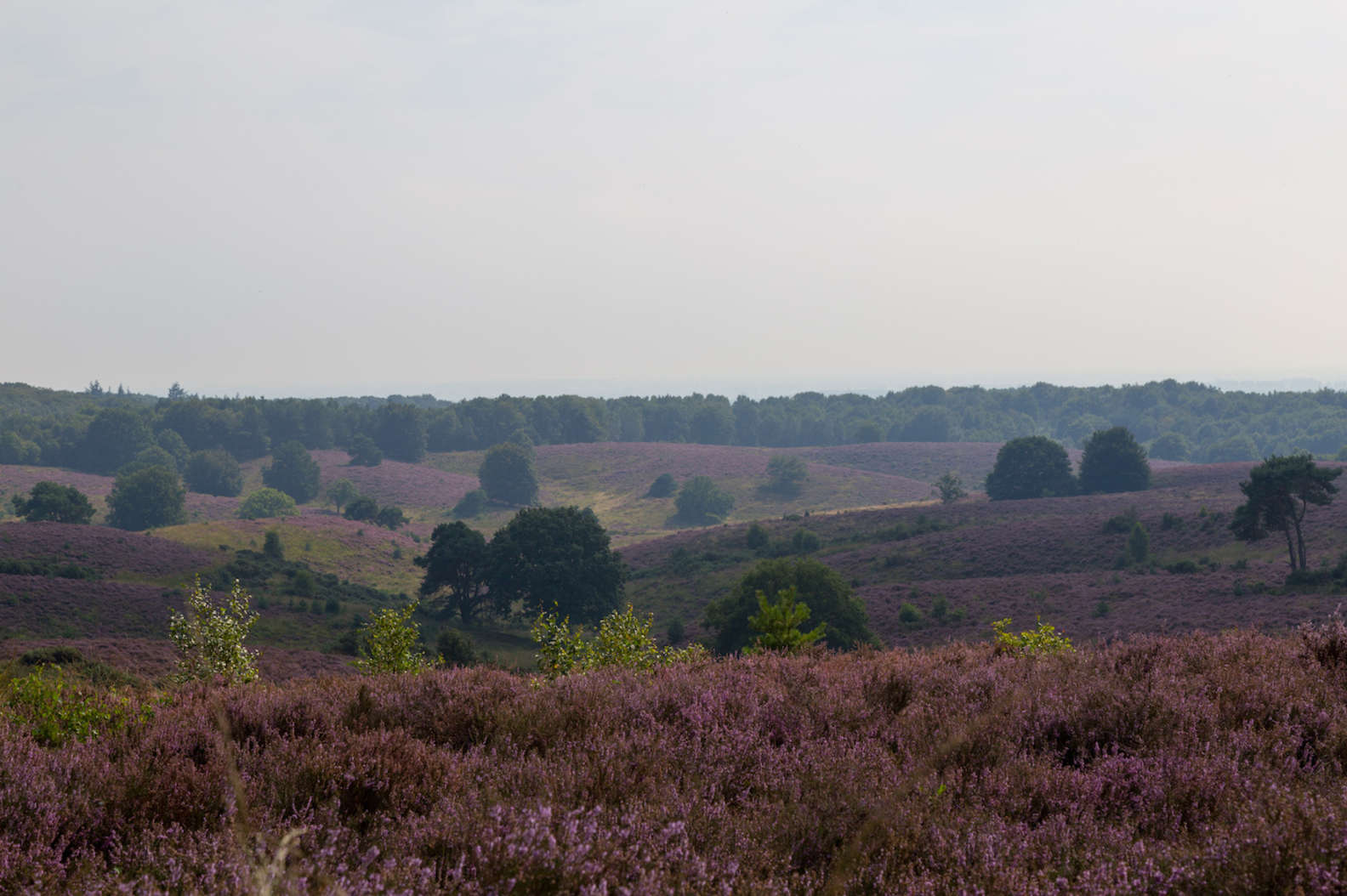 Flickr/Florian van Hunnik
Heather fields
Veluwe, Gelderland
The country's biggest natural region is also the best place to stroll through "The Heather on the Hill" (Brigadoon fans, anyone? Bueller?) every autumn. It's a positively purple paradise. It's actually damn pretty all the other seasons, too.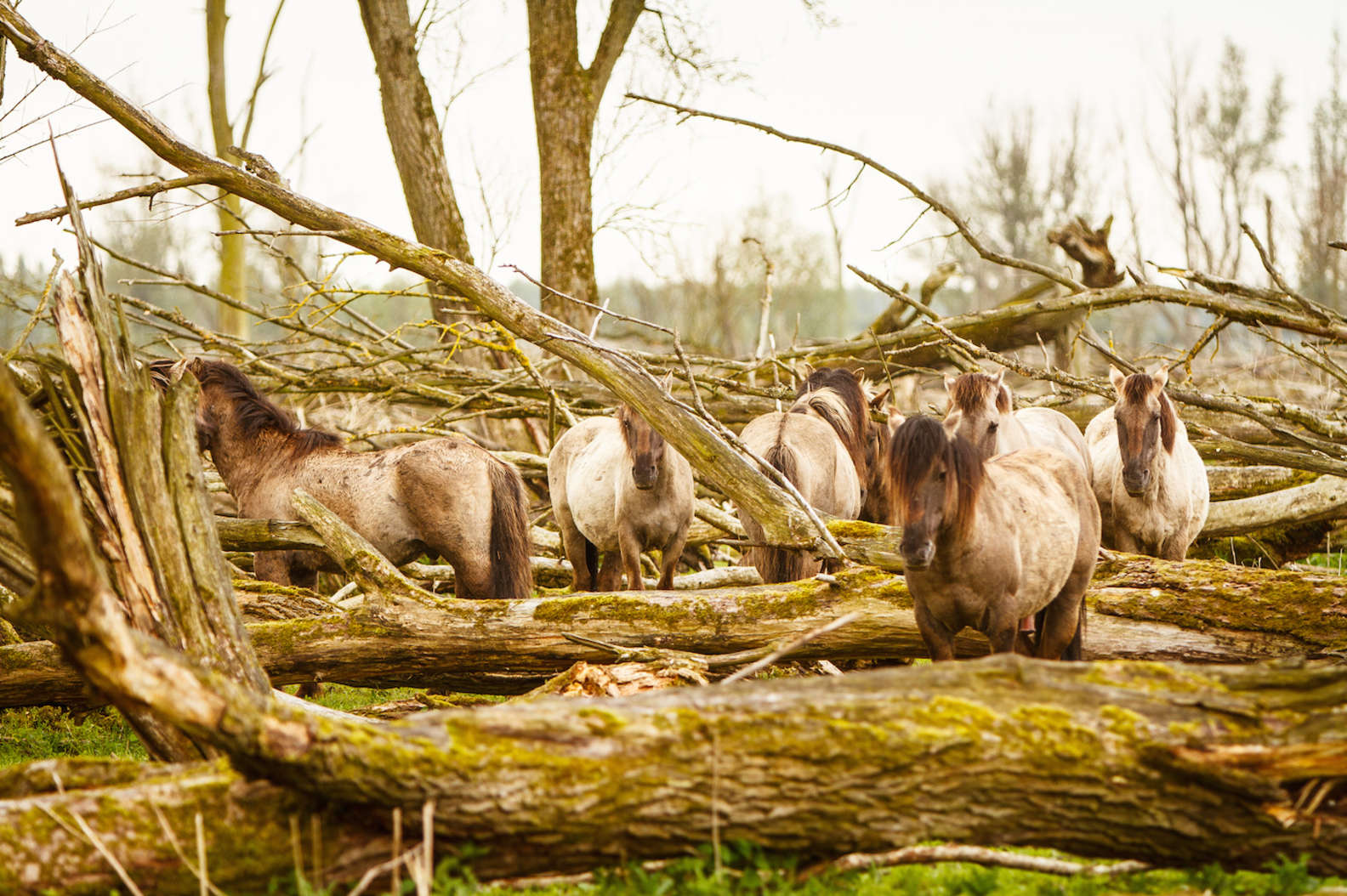 Flickr/risastla
Oostvaardersplassen
South Flevoland
This pristine, watery nature preserve on the newly (well, 40s to 80s) reclaimed-from-the-sea Flevoland province was allowed to develop without any direction or interference. It's now home to flocks of four-legged creatures, including wild horses, deer, foxes, and more. Alas, this nature here is so well preserved that visits outside a 5-kilometer trail around the visitor's center (on the Knardijk) are by guided (boat) tour only.
By: www.thrillist.com