There's something truly special about Canada. It's not just the people, the happy greetings, or the locally-crafted lagers. It's not even the overly-generous food portions, "double-double" coffees every morning, or the fresh air so good china imports it.
It's the mountains, turquoise lakes, epic wildlife, hikes to secret paradises, mountain biking through spectacular scenery and rafting down rivers that have carved their way through the land since the last ice age. Canada is entirely spectacular.
Best time to visit the Canadian Rockies
We're talking about a destination that offers up a pretty tough choice: when to visit – winter or summer? I've visited the Rockies in both winter and summer, but this most recent western Canada road trip was during the summer. During the winter, you can enjoy skiing or snowboarding or go dog-sledding or snowmobiling, whereas in the summer months you take life leisurely with some camping, hiking, swimming and cycling. A tough choice!
We look into the best route to drive across Canada and decided on a 12-day road trip in July, starting in Banff, then on to Jasper and Yoho National Parks and ending our trip with a visit to the Calgary Stampede – the annual rodeo and festival held in Calgary, Alberta. We flew direct from London into Calgary and collected the car from the airport. The drive from Calgary to Banff takes less than an hour and a half, so you're quickly on your way.
Banff National Park
Banff National Park was Canada's first-established National Park and it's the most visited – for good reason. You'll find campsites situated in the middle of the forests, mountains all around and crystal clear lakes in all directions, there is something for everyone.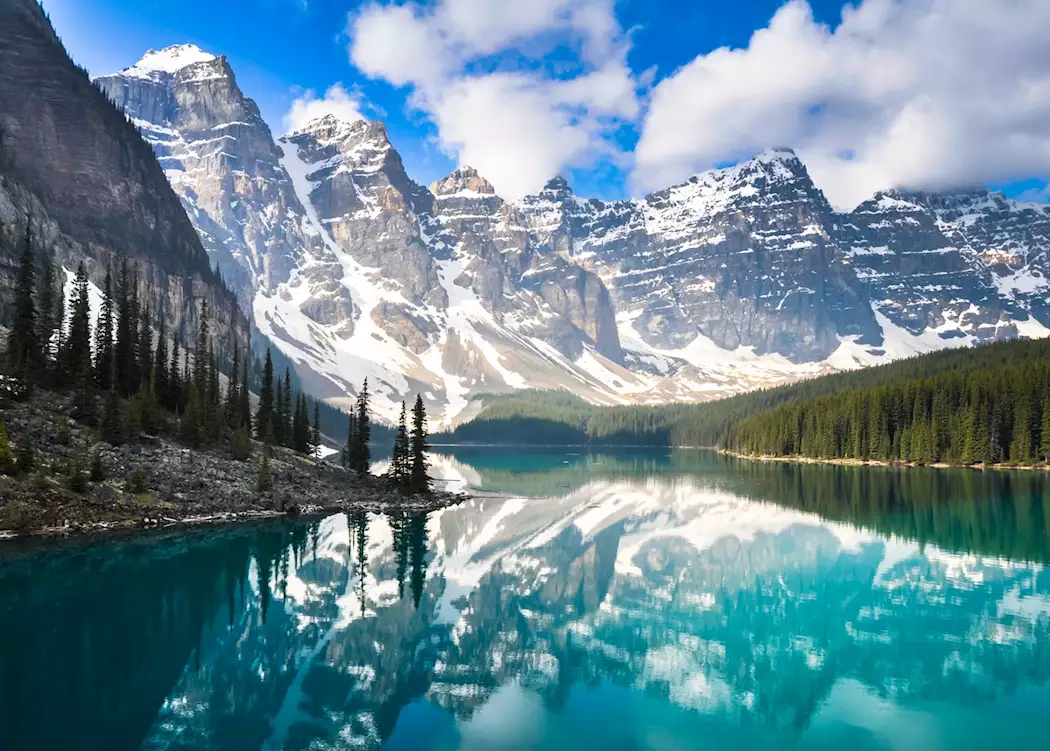 The jewel of the Banff National Park is scenic Lake Louise. On a cloudy day, you can sit by the Lake and watch as the sun peeks through the clouds and lights up the photogenic, turquoise lake. One of the best places to appreciate Lake Louise is from the Tea House on the Six Glacier trail. If you're travelling on your own or don't want to worry about driving, we include this on our group tour National Parks of the Canadian Rockies.
The Icefields Parkway (Banff to Jasper)
The Icefields Parkway is undoubtedly one of the most stunning routes in the country (and Chris from Travel Nation has cycled the route!). Be prepared to make a lot of photo stops; although you can drive this in about two and a half hours, we took a leisurely seven!
Athabasca Glacier
The Athabasca Glacier is one of six glacier 'snouts' in the Colombia Icefield – and I recommend visiting for a close-up view. This one glacier alone feeds streams that flow into three oceans; the Atlantic, the Pacific and the Arctic Ocean.
The glacier has been in retreat for many years, so it can be dangerous to explore on your own, but we can arrange for you to take a guided glacier walk with an experienced guide. We include a trip out on the Athabasca glacier in our Discover Whistler & the Rockies tour). If you're unafraid of heights, I recommend the Glacier Skywalk tour for panoramic glacial views and the opportunity to stand on a glass viewing platform high above stunning Sunwapta Valley below. (It's best to book these ahead to avoid disappointment).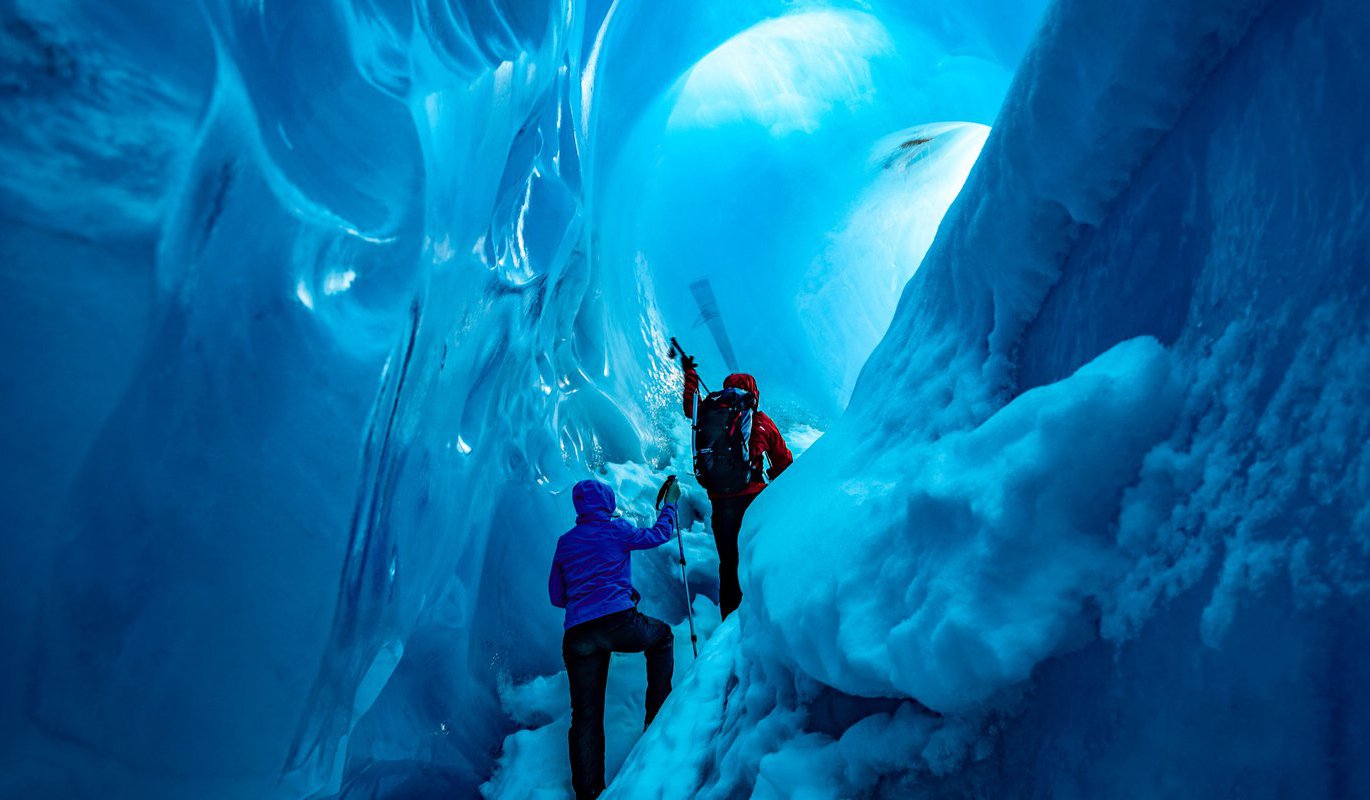 Further to the north, I recommend a visit to the Athabasca falls where a stunning river has cut its path over thousands of years. You'll see a dozen whirlwinds in this river – it's likely to give you a slight fear of water slides in the future! With almost 300km of pure beauty along the Icefields Parkway, there will be plenty for you to discover. Each spot is uniquely beautiful – my favourite was Peyto Lake.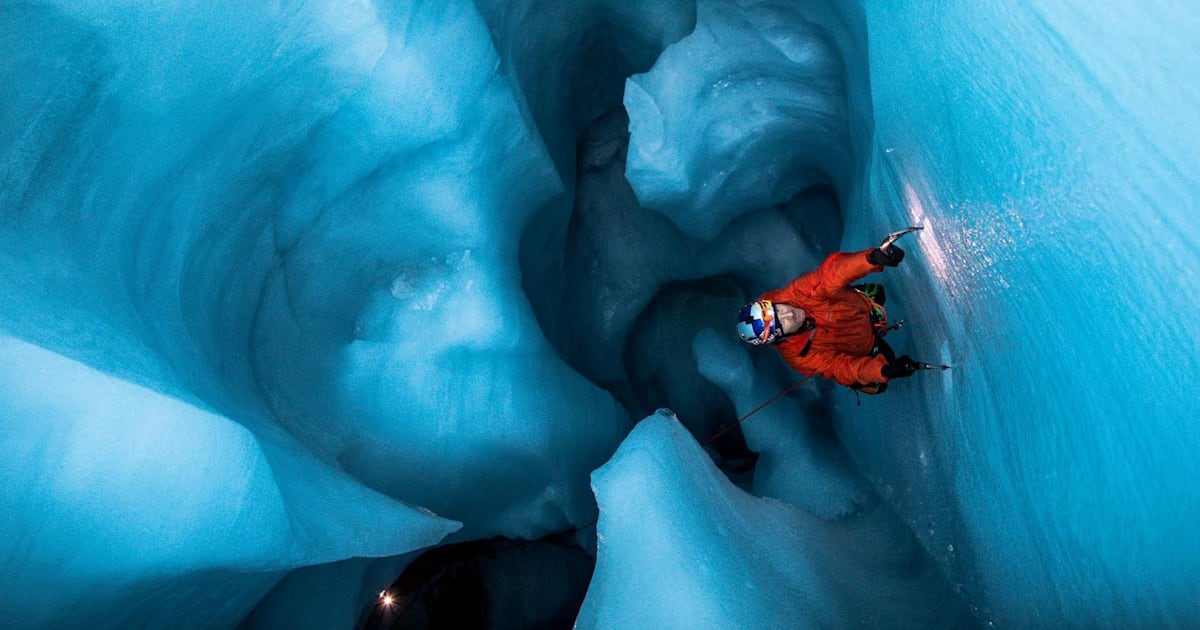 Jasper National Park
If you're a keen walker, there are trails here for all levels and they are all easily navigated and well signposted with difficulties clearly advised. We went for a scenic, three-hour walk around the Valley of Five Lakes before driving back into Jasper to sample some of the craft beer from the only brewery in the Rockies.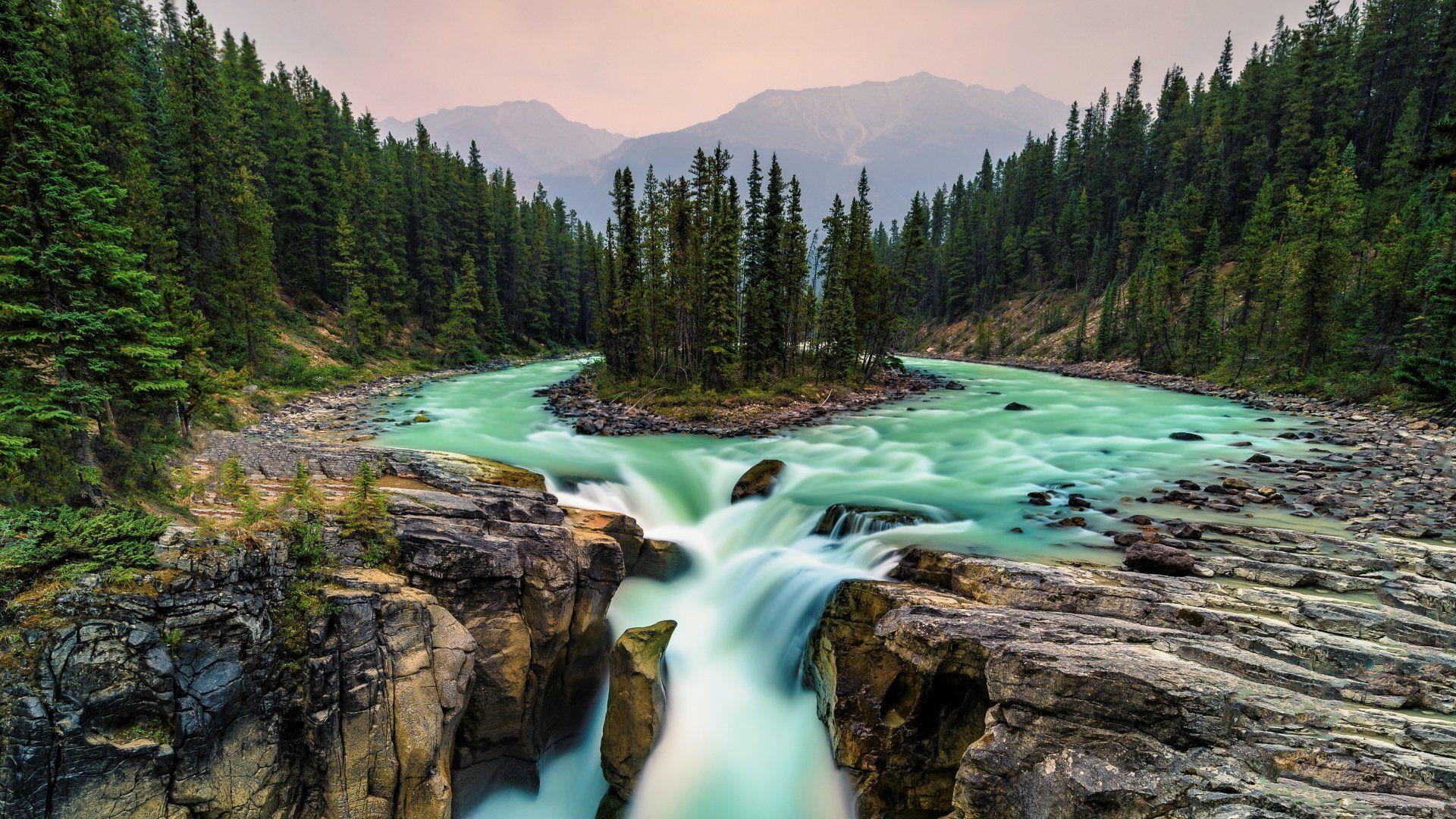 We also paid a visit to Miette Hot Springs which overlook the mountains and are less busy then Banff Hot Springs. The springs are an ideal option to heal your aches and pains after a long hike, but if you're not totally out of steam, you could follow the trail that takes you to the source of the springs.
The wildlife in this region is magnificent and it feels so remote here; you may even get tired of seeing Elk on the side of the roads because it's such a common occurrence. The landscape around Jasper is beautiful and tops the list for my favourite region on the trip.
Yoho National Park
Yoho is just across the border from Alberta into British Columbia. We stayed at the Emerald Lake Lodge where we reaped the benefits of staying in a lodge. The biggest advantage here is that although during the day many tourists come to see the lake, by 5pm everyone is gone. If you're staying in a lodge, you get the lake views to yourself, which is immersive. If you're considering camping through the Rockies but you have some extra budget, I really recommend asking us to help you find the best lodge to suit you, just for a few nights. It's a fantastic way to end your trip in the Rockies.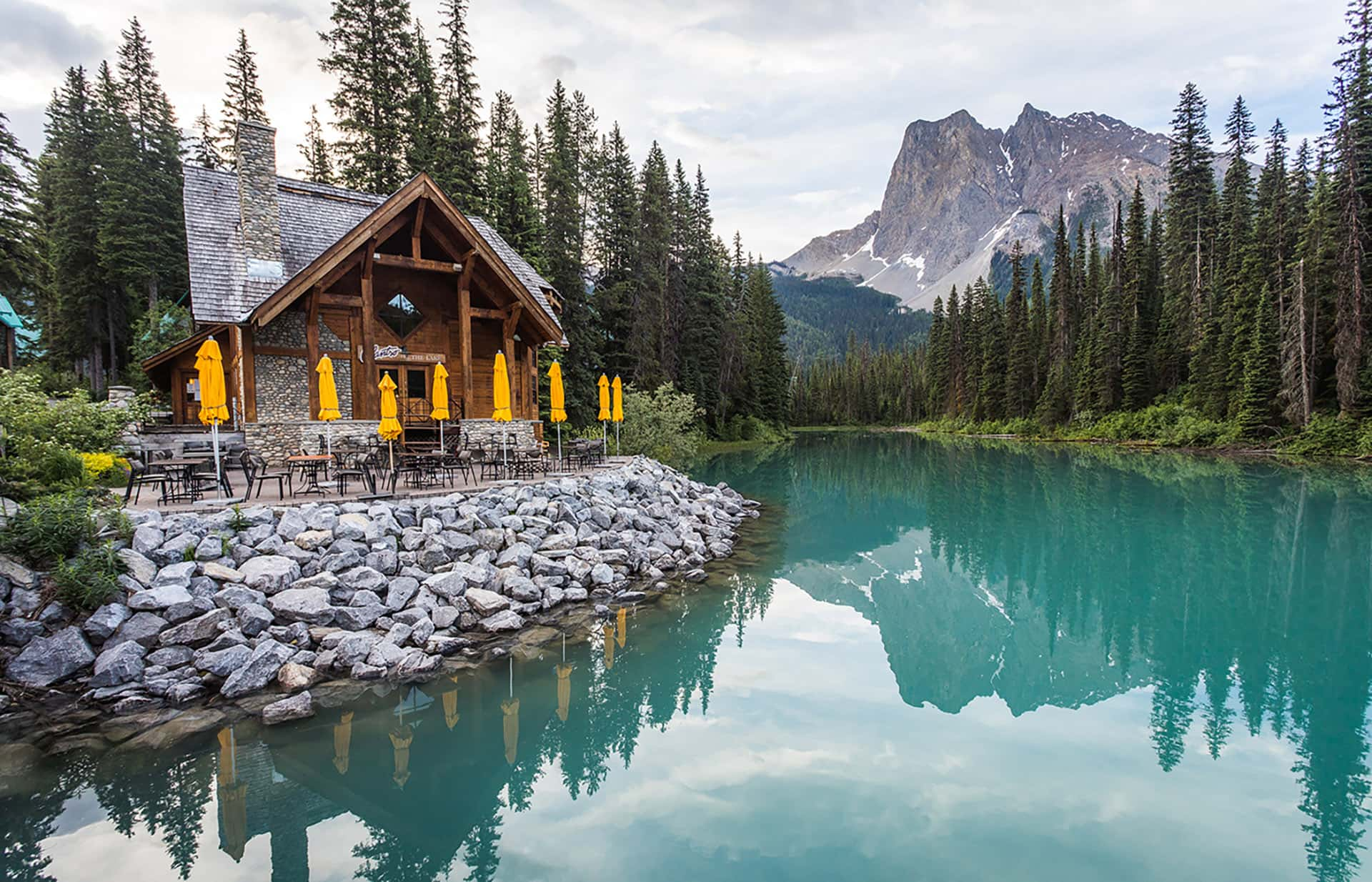 You'll be spoilt for hiking options here too! We took plenty of spectacular walks and also went canoeing on Emerald Lake. Having worked up an appetite, we made the most of the local dining options too. The food here was amazing – especially the breakfasts! The game meat of the Rockies is also very diverse, and I can say that Caribou is one of my all-time favourite game flavours.
Calgary Stampede
I had mixed feelings about returning to Calgary and to civilisation. Days had gone by in the wilderness and I was worried I would miss seeing elk, bears, mountain goats and other wildlife, all to be replaced by cars. That was until 4 cowboys launched into a stadium with fireworks popping and 30 horses charging through the stadium – just the start of the Calgary Stampede!
Calgary Stampede takes place every year for 10 days in July and it's basically an enormous outdoor festival and rodeo event, with gigs, exhibitions and over a million visitors! With bucking horse competitions, an inspirational Grandma winning the barrel challenge and racks of ribs that could turn a vegetarian, an experience of the Calgary Stampede is an absolute must-do.
Calgary comes to life during the Stampede. You can book in one day to see an afternoon Rodeo, but you'll find exciting things to do all around the city. We found they were handing out free bacon pancakes throughout the morning! And In true Canadian fashion, you' won't find a piece of litter on the ground through it all.
My tip if you're lucky enough to visit, is to try and track down the official sponsor for cowboy hats. You can often pick up a cowboy hat for a really good price ($28); they're really well made and much better value than street vendors of other cowboy hats – and trust me, you need the cowboy hat!
Interested in planning a Canadian Rockies road trip?
If you like the sound of my trip to Canada, we can arrange something similar to suit you. Whether you want to camp in the wilderness or prefer to stay in lodges, hotels or B&Bs, we can plan every aspect of your holiday from flights to accommodation, car hire and touring. To start planning your Canada trip, contact us on 01273 099498 or request a quote by email.
 By: travelnation.co.uk