Aotearoa, "the land of the long white cloud", as its erstwhile Māori inhabitants call it, is quite a sensational experience. Ranging from a dramatic scenery of icy glacial lakes to picturesque swathes of expansive wine countries, chilled out metropolitan cities to magnificent mountains making for a perfect backdrop, New Zealand (NZ) is an all-rounder of a destination. The country is loaded with culture, steeped in heritage, home to a bunch of thrill-seeking activities, and some ritzy appeals, which make this island country a bag-full of unique experiences. Learn the top things New Zealand is famous for and make your trip a truly brilliant experience.
1. Manuka honey
Native to New Zealand, Manuka honey forms an essential part of the country's diverse food scene. It is said to boast an incredible number of antibacterial properties and is typically used in local households as a home remedy for treating sore throats, wounds, and other digestive issues. It may also come in handy for cosmetic (skin) treatments – clear complexion, blemish-free skin, and the works! Several honey farms across the country sell these, else you'll also find bottled variants in supermarkets. Invest in one and you'll surely go back for more!
2. Kiwifruit
Ever wondered why a bird and a fruit would share a name? This can very well be attributed to the kiwifruit's similar, fuzzy appearance to that of the country's national kiwi bird. While kiwifruits were only introduced to the country as recently as the early 20th century, they form part of one of New Zealand's biggest horticultural exports today. The town of Te Puke in the Bay of Plenty is where the (now booming) kiwifruit industry began and the town is home to some of the most beautiful kiwifruit farms. However, remember to always call it kiwifruit, since calling it just 'kiwi' may lead to an erroneous association with the coveted national bird.
3. Wine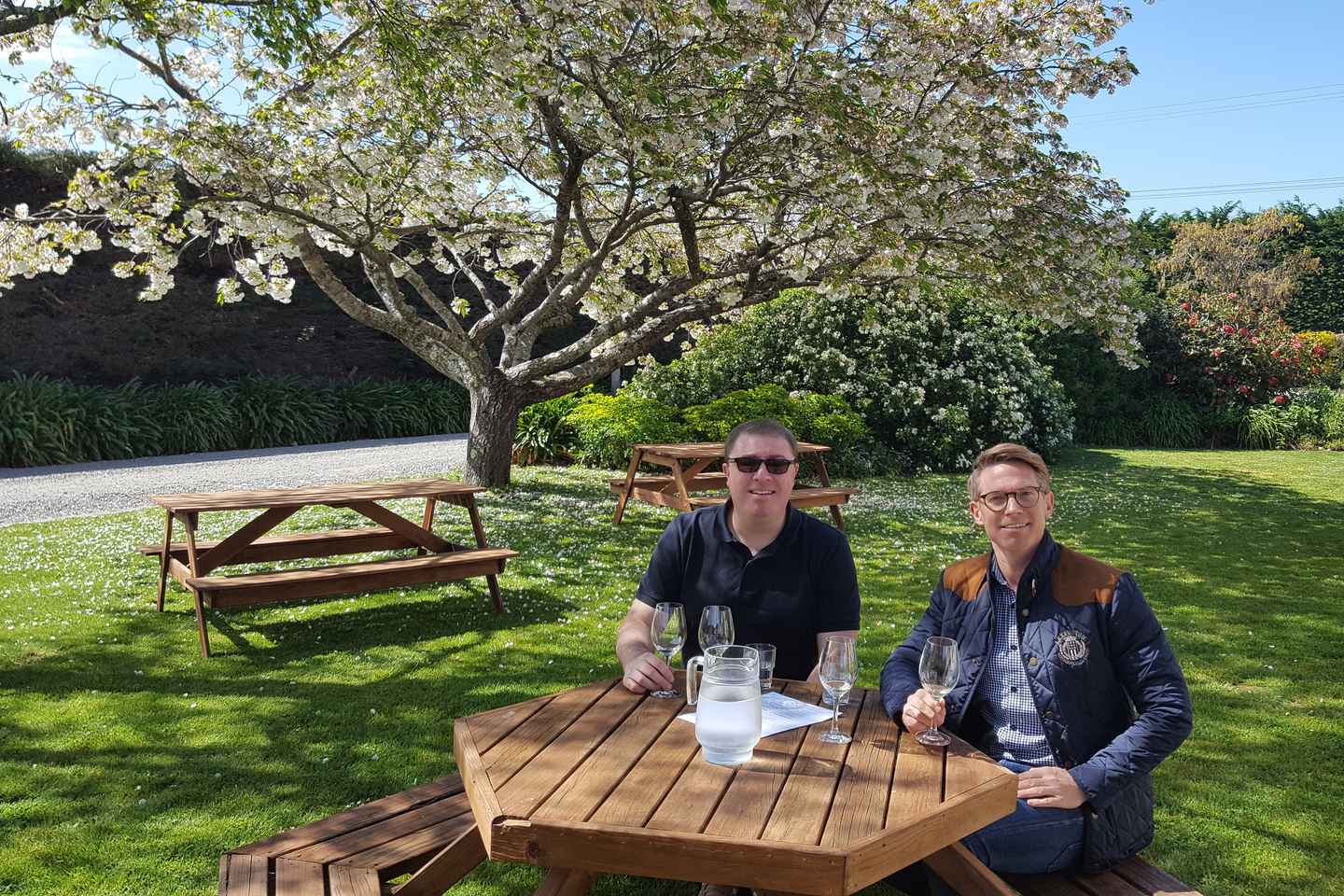 Would you believe that New Zealand is home to more than 10 wine regions! While most of these are concentrated around the eastern coastlines of the North and South islands, you'd also find some strewn here and there as well. The country is most famous for producing the coveted Sauvignon Blanc and Pinot Noir varieties, so don't forget to grab yourself some bottles to take back home. However, do check your home country's allowance protocols on carrying alcohol. While Martinborough, Marlborough, and Hawks Bay are the most visited wine regions, Northland, Gisborne, Bay of Plenty, and Auckland also have prominent wine-producing regions. Winery tours are among the most interesting experiences New Zealand has to offer.
4. Haka
Steeped in culture, NZ has tons of heritage to flaunt, of which Haka is one. Haka is a traditional war dance of the Māori people where dancers, donned in traditional costumes, make-up, and props, convey folkloric and historical tales via energetic movements and vivid expressions. While the dance enjoys great local popularity, it is truly a sight to behold when NZ's national rugby team All Blacks ceremoniously performs it before each of their matches. You'll easily be able to catch a Haka performance at any event in NZ, but those performed at Te Puia and ASB Polyfest are just fantastic.
5. All Blacks rugby team
Rugby is followed pretty seriously in NZ, so much so that it is actually considered NZ's national sport! Taking the cake there is the country's national rugby team, All Blacks. The team's origin dates as far back as 1903 when it played its first match and has since championed several victories that have put NZ's sports' scene on a global map. Rugby is played at all levels in the country, so it is only natural that when All Blacks announce a match, Zealanders flock in hordes to catch it. You, too, can partake in the thrilling experience of watching one of their matches, so check out All Blacks' official website for their match line-up and buy yourself tickets to one.
6. Fiordland National Park and Milford Sound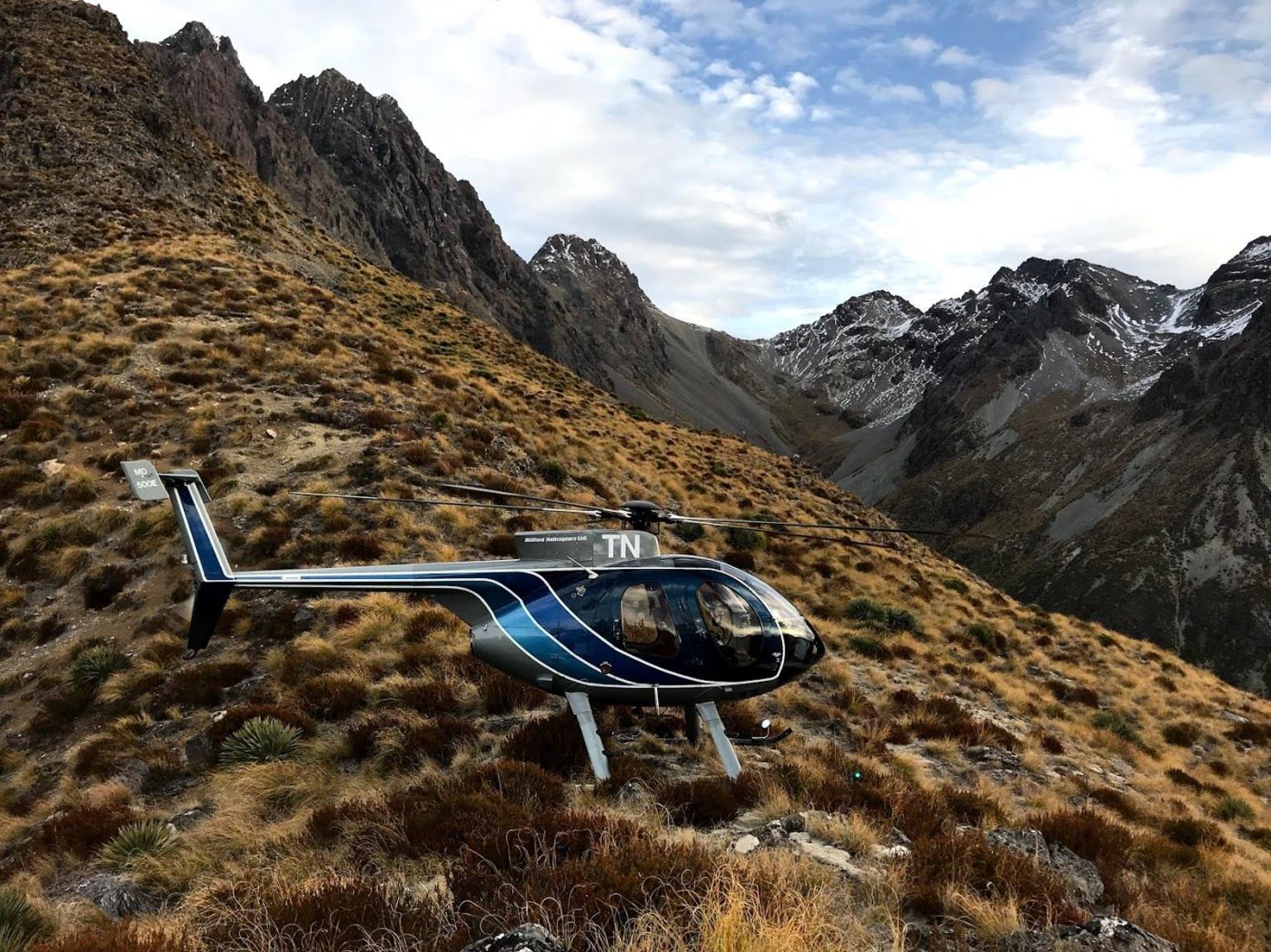 With a breathtakingly scenic landscape, Fiordland National Park and Milford Sound are every bit a sight for sore eyes. The iconic fiords stand tall in South Island's southwest side and are a hotspot of activities, ranging from boating to hiking. They are both UNESCO World Heritage Sites, with plenty of beautiful natural spots that call the area their home. Milford Track, running from Lake Te Anau to Milford Sound is probably the most famous hiking route in the area, traversing through wetlands, lush rainforests, and also the alpine pass! If you're not too big on hiking, a cruise tour is also an excellent way to soak in the area's gorgeous appeal.
7. Waitomo Caves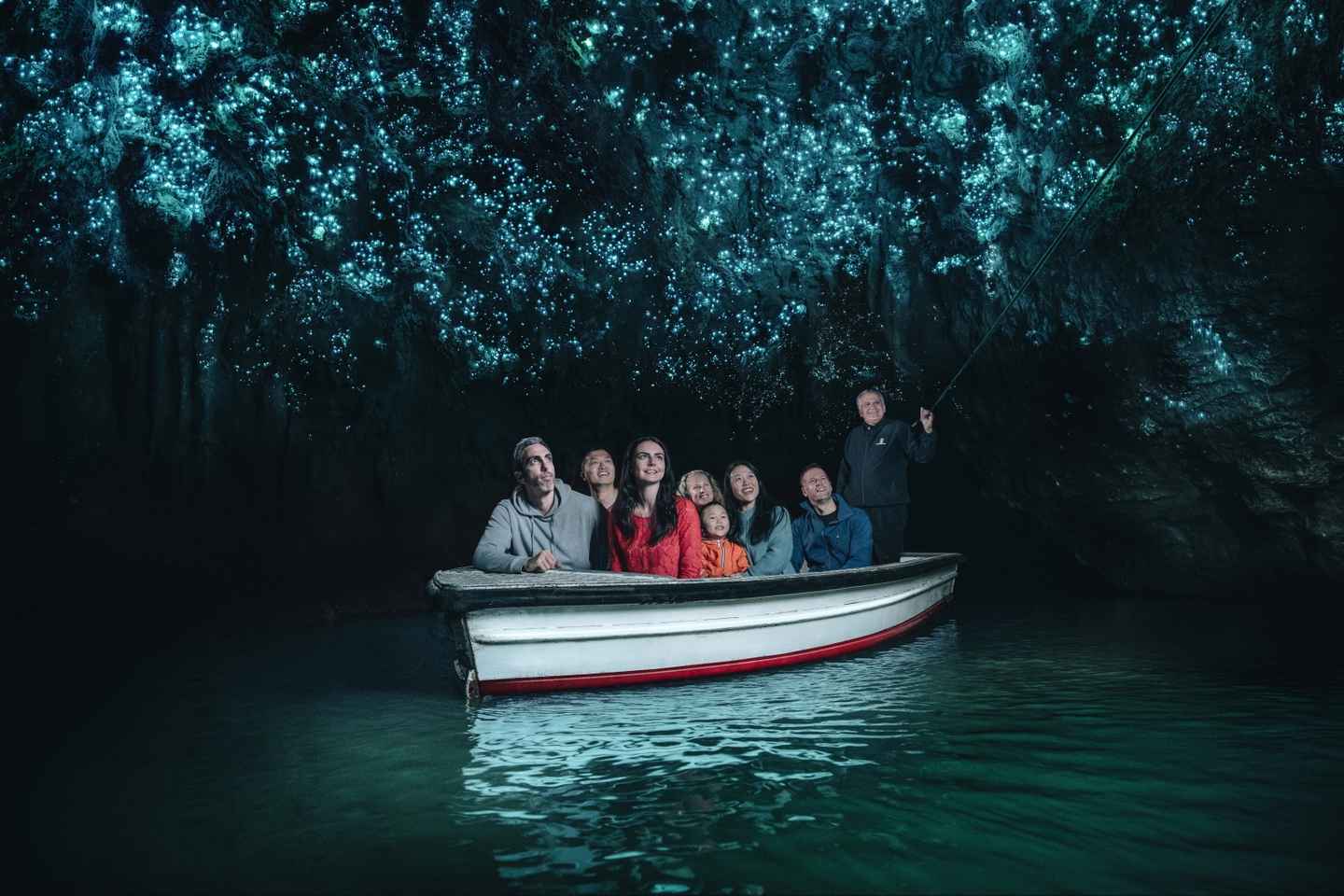 if there's one extraordinary experience we'd urge you go the extra mile for, it would be a trip to the Waitomo Caves. Tucked away in the North Island's west coast, this subterranean cave system is alit with millions of glow-worms that give the caves an almost surreal look. You can either kayak or boat your way through the caves and marvel at the natural beauty enveloping you. It's best to hitch one of the guided tours, wherein local guides can also tell you interesting bits about the history behind the caves' formation and other stuff.
8. Rotorua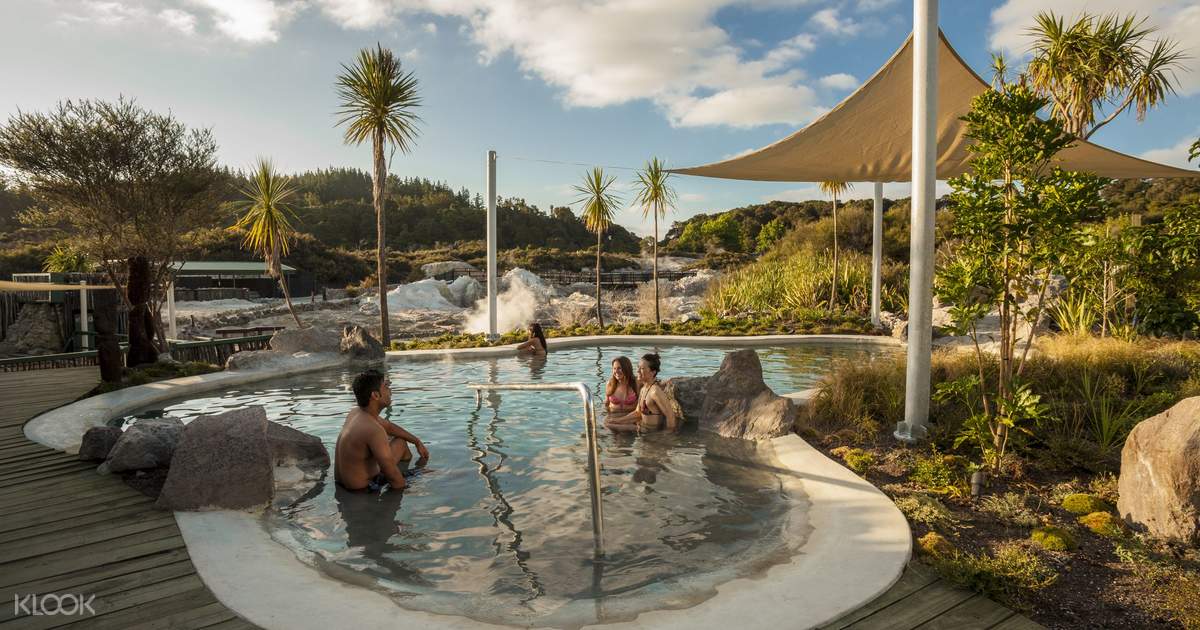 While the eggy smell of the geothermal waters here might put you off at first, hang around to unearth the beauty that Rotorua is. The city's many bubbling mud pools, natural hot springs, and shooting geysers are its main highlights, whose waters are said to possess healing properties, attracting several thousands of tourists and locals to plunge into the waters of Lake Rotorua. Several private, as well as community springs and pools, have been set up for visitors to enjoy the best of a spa-like experience. You may either hit Kuirau Park for foot pools or Hells Gate Mud Bath and Spa, the experience will be top-notch.
9. Lord of the Rings and Hobbiton filming sets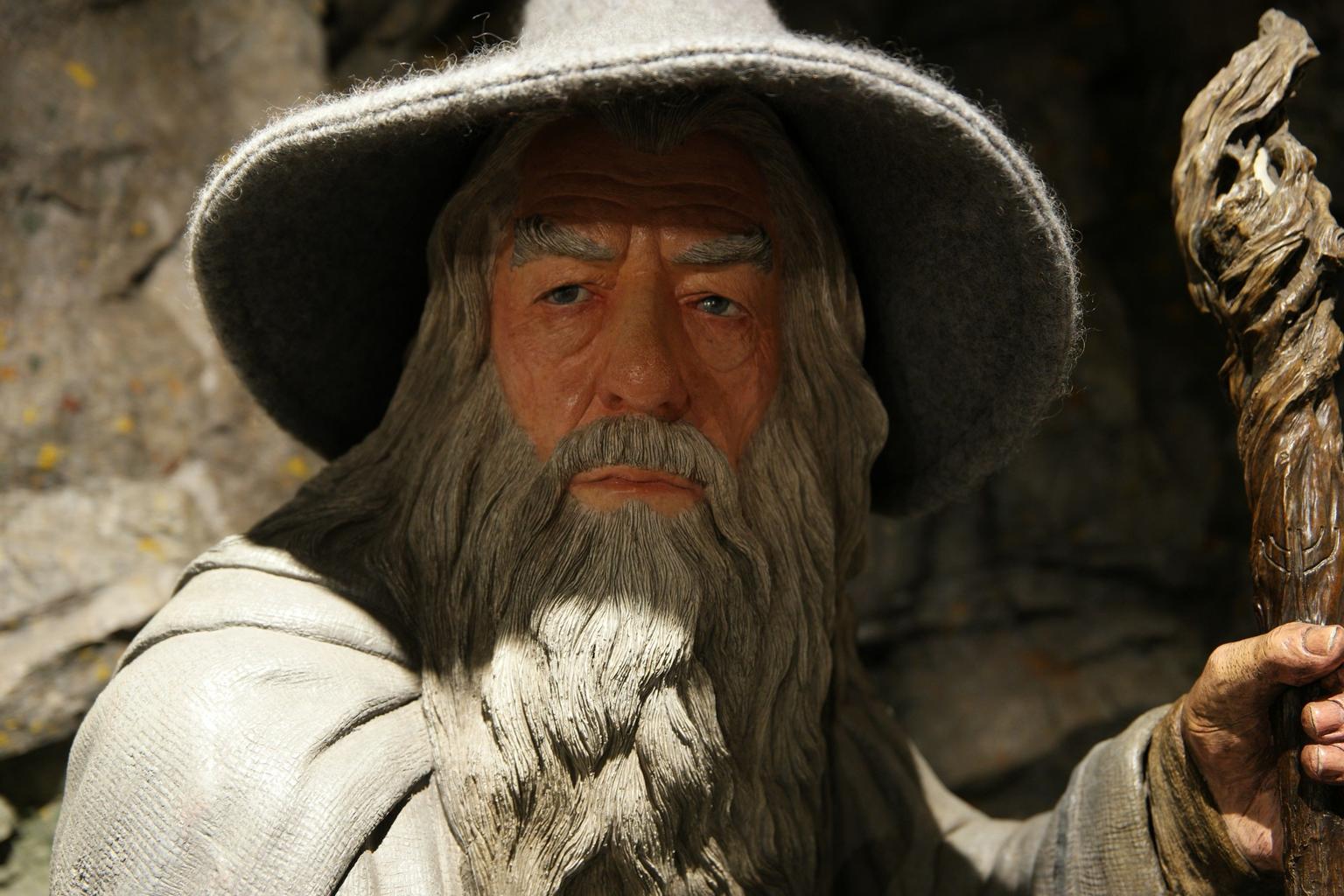 If you're anything of a 'The Lord of the Rings' (LOTR) or 'The Hobbits' fan, exploring the very spots where these were filmed will make for a pretty rewarding experience. Trotters from across the globe fly into NZ to explore places that were used as backdrops for the said films. The sets have been kept intact for tourists to tour through and capture Insta-worthy snaps. LOTR locations, around Wellington, are also popular haunts to check out. Several awesome day-long tours are organised by tour operators that take travellers through various parts of the set(s) and different locations while providing interesting information.
10. Sheep
New Zealand boasts a whopping 6:1 ratio of sheep to men, which means that for every 1 person there are about 6 sheep in the country! While sheep populations are spread across the country, South Island is home to an especially large part of the population, owing to its drier landscape. Sheep farms form one of the biggest parts of any tourist's itinerary while in New Zealand.
Bewitchingly beguiling New Zealand
It is great news for travellers that all of New Zealand enjoys fantastic connectivity via public transport (coach, train, and ferry service), which makes it incredibly easy to explore several parts in a short span of time. Trains connect the main cities offering some of the most breathtaking views en-route and long tunnels and viaducts in the mountainous terrain offer an interesting experience. New Zeland is surely the perfect canvas to let the wanderlust in you go wild. Add in these top things New Zealand is famous for into your itinerary and take back the best memories.
Source: trip101.com