One of the world's most popular tourist destinations, Switzerland is a country that needs no introdcution. Home to fairytale castles, breathtaking natural beauty in the form of glacial lakes, alpine meadows, snow-capped peaks, and postcard-perfect villages, the country is a delight to explore. Home to the famous Swiss Alps, the country's rugged mountains are a paradise for winter sports enthusiasts, including snowboarders. Alongside skiing, snowboarding is also a very popular winter activity in the various alpine resorts of the country. Snowparks and terrain suitable for all levels of riders are available throughout the mountainous region of Switzerland and the extensive network of lifts and cable cars enables visitors to access thrilling trails with ease. Whether you are a novice, intermediate, or expert rider, you must try out snowboarding on the slopes of Switzerland's mountains. So, come along and take a look at our suggestions for the best places for snowboarding in Switzerland.
1. Verbier
A world-renowned destination for winter sports, Verbier attracts many snowboarding enthusiasts each year. The snow-covered mountains of the area are the perfect playground for freestylers and freeriders. It is a great place for beginners and intermediate riders with a few challenging terrains for advanced riders too. A number of lifts are available here to take you on one of the many trails suitable for snowboarding.
Verbier
Address: Route de Verbier Station 61, 1936 Verbier
Price: 63 USD onwards
2. Laax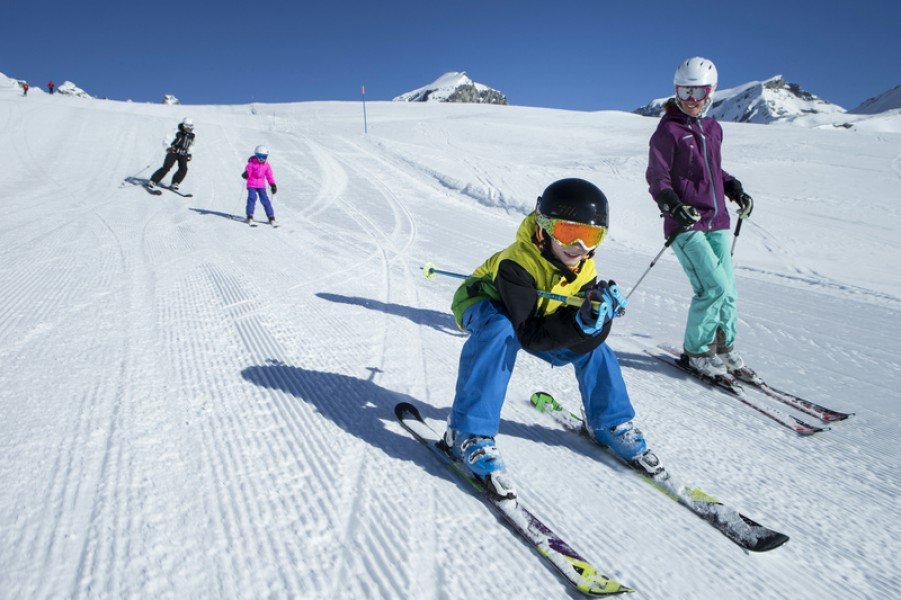 Both a ski region and resort, Laax is part of the ultimate skiing and snowboarding destination in Switzerland, Flims-Laax-Falera. It has 28 ski lifts and 224 kilometres (139 miles) of slopes, most with an elevation of 2,000 to 3,000 metres (6,561 to 9842 feet), making for an ideal snowboarding spot guaranteed to have snow all winter long. It is also known as the world's best freestyle resort and has four snow parks, a freestyle slope and Europe's largest half-pipe to enjoy. Europe's first indoor freestyle training centre, Freestyle Academy, is also located here.
Laax
Address: Flims-Laax-Falera, Grisons, Switzerland
Opening hours: 9am – 4:30pm (daily)
Price: 74 USD onwards
3. Leysin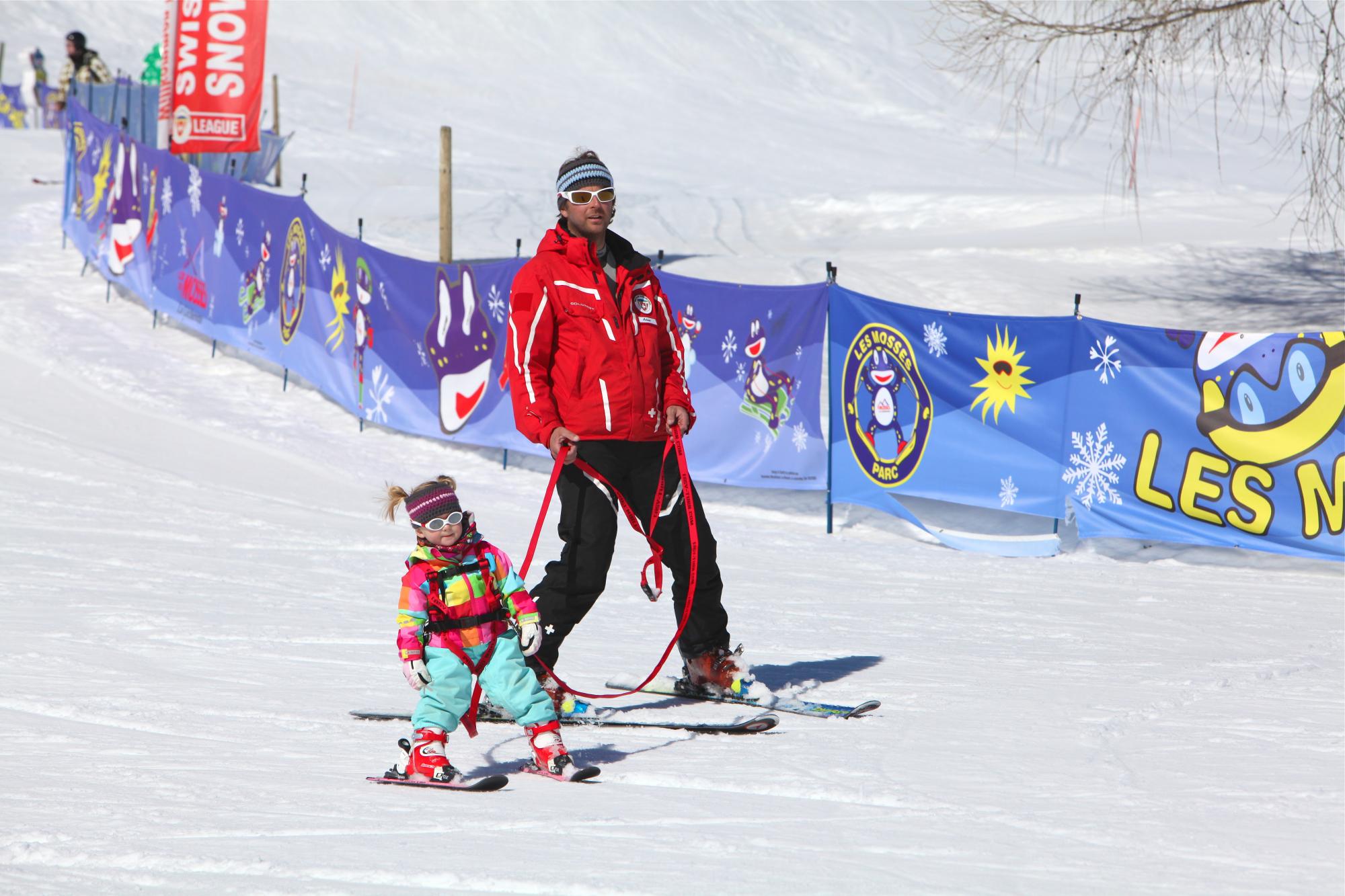 Located in the heart of Vaud Alps region of Switzerland, Leysin is a delightful place to go snowboarding in the country. Interconnected to Les Mosses and La Lécherette resorts, it offers 100 kilometres (62 miles) of piste (a ski slope or trail of compacted snow). It is also famous for LeysinPark snowpark that has the one and only half-pipe in the Vaudois Alps, much loved by both Swiss and international freestylers. Many high-level competitions also take place here. For beginners and intermediate level riders, there are other areas in Leysin where there are rails, boxes, and jumps to enjoy.
Leysin
Address: Route de la Cité 27, 1854 Leysin, Switzerland
Opening hours: 9am – 4:30pm (daily)
Price: 50 USD onwards
4. Saas-Fee
The winter wonderland of Saas-Fee has above 100 kilometers (62 miles) of pistes for both snowboarding and skiing. More than 150 kilometres (93 miles) of well-maintained and world-class slopes are located more than 3,600 metres (11,811 feet) above sea level, ensuring year-round snow and plenty of snowboarding opportunities. Admire the panoramic views of high-rising peaks all around as you explore thrilling runs suitable for novices as well as expert riders.
Saas-Fee
Address: Saastal Tourismus AG, Obere Dorfstrasse 2, CH-3906 Saas-Fee, Switzerland
Opening hours: 8:30am – 4:30pm (daily)
Price: 66 USD onwards
5. Lauchernalp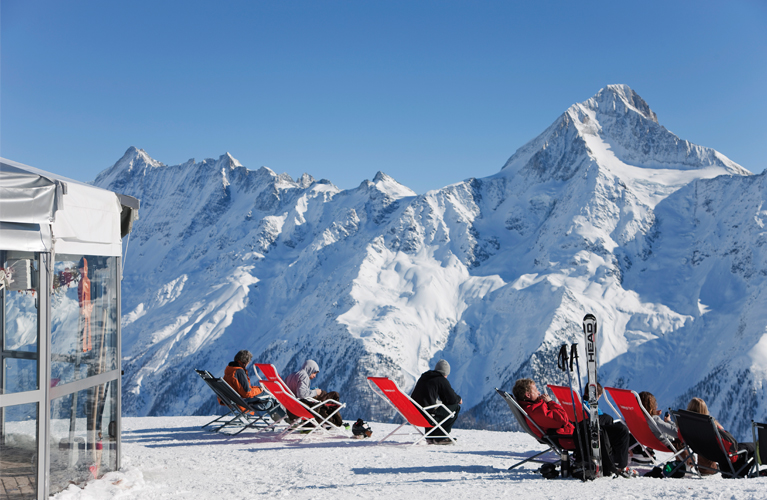 A mountain and ski resort area in Switzerland, Lauchernalp is a winter paradise resplendent with ample sunshine and snow. Numerous types of lifts and cablecars enable easy access to 55 kilometres (34 miles) of slopes rising to a height of 3,111 metres (10,206 feet) above sea level that are perfect for snowboarding. A variety of well-maintained slopes are available for riders of all skill levels, including beginners and families. Against the backdrop of 40 peaks above 4,000 metres (13,123 feet), enjoy awesome snowboarding experiences at Lauchernalp.
Lauchernalp
Address: 3918 Wiler, Switzerland
Opening hours: 8:30am – 4:30pm (daily)
Price: 58 USD onwards
6. St. Moritz
As one of the world's most famous holiday resorts and a playground of the world's richest, St. Moritz is also an outstanding place to experience snowboarding. Riders can choose from a total of 88 pistes and downhill runs that are both challenging and easy. The powdery snow of St. Moritz attracts both experienced as well as novice riders each year but they are best suited for intermediate riders. Several cable cars and lifts are available to take you up the magnificent slopes of St. Moritz.
St. Moritz
Address: Via Maistra 12, CH – 7500 St. Moritz, Switzerland
Opening hours: 7:45am – 5pm (daily)
Price: 46 USD onwards
7. Grindelwald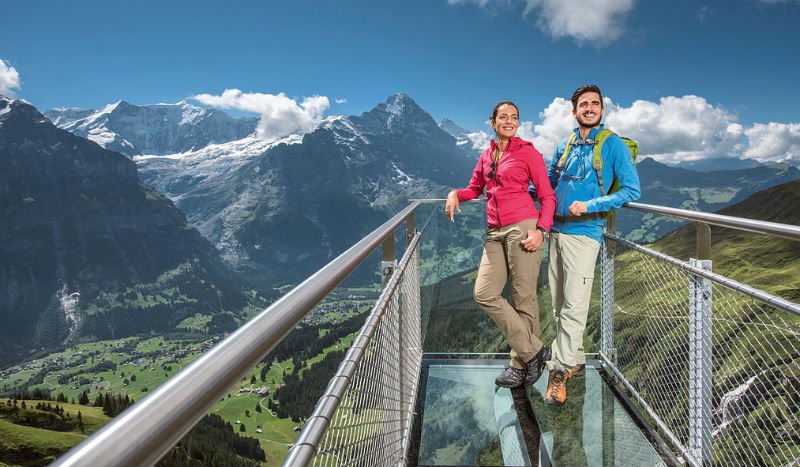 Located in the breathtakingly beautiful Jungfrau region, Grindelwald is sure to have the best powdery slopes for snowboarding in winter. It rises to an elevation of 1,034 metres (3,392 feet) and has miles of scenic vistas all around. Serviced by several lifts, snowboarding enthusiasts have access to 591 kilometres (367 miles) of trails and 131 pistes. With Mt. Eiger looming above, beginners can enjoy taking their first snowboarding lessons in a safe and fun environment here. Grindelwald is perfectly suited for intermediate and novice riders, though expert riders can also experience some challenging terrain here.
8. Murren
An alpine area located in the scenic Jungfrau region, Murren is a small village and resort that is well-known for its excellent skiing and snowboarding terrain. With 16 lifts to transport you to 54 kilometres (33 miles) of slopes located at an elevation as high as 2,970 metres (9,744 feet), you are guaranteed to have an amazing snowboarding experience. Steep and long slopes will excite any expert rider while beginners and intermediate riders will have plenty to keep them occupied. The dramatic scenery of alpine peaks is the ultimate reward of snowboarding at Murren.
Murren
Address: Höhematte 1074b, 3825 Mürren, Switzerland
Opening hours: 8am – 4:30pm (daily)
Price: 68 USD onwards
9. Zermatt
Sitting in the shadow of the magnificent Matterhorn mountain is Switzerland's highest ski resort, Zermatt. Situated at an altitude of around 3,883 metres (12,739 feet) It is a paradise for all sorts of winter sports activities, including snowboarding. It has 360 kilometres (224 miles) of thrilling trails that can be easily accessed by modern cable cars and lifts. For ultimate snowboarding fun, head on over to Snowpark Zermatt which is a playground for freestyle riders complete with rails, jumps, boxes and astonishing Matterhorn views.
Zermatt
Address: Bahnhofpl. 5, 3920 Zermatt, Switzerland
Opening hours: 8:30am – 5:30pm (daily)
Price: 59 USD onwards
10. Nendaz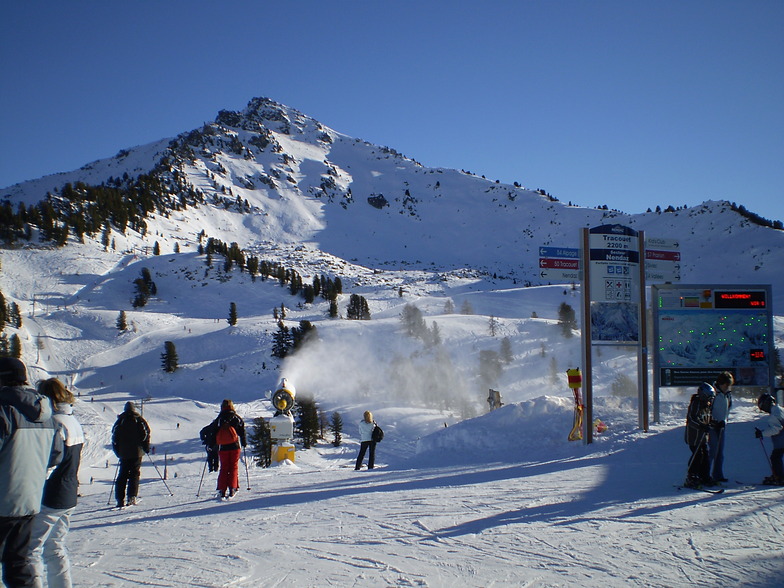 Located about 1,350 metres (4,429 feet) above sea level, Nendaz is a winter sports area located in the Les 4 Vallees skiing region. Serviced by 96 lifts, it offers more than 400 kilometres (250 miles) of piste that will delight thrill-seekers and advanced riders. With access to Mont Fort in the Les 4 Vallees region, exciting downhill runs and steep slopes can be enjoyed by expert riders. With 72 kilometres (45 miles) of easy trails, beginners can enjoy practicing their turns in a comfortable environment. Known for its superb pistes, Nendaz is an absolute gem for snowboarding enthusiasts in Switzerland.
Nendaz
Address: Route de la Télécabine 1, 1997 Haute-Nendaz, Switzerland
Opening hours: 9am – 4pm (daily)
Price: 63 USD onwards
Source: trip101.com