This ultimate travel guide to Maui covers the best time to visit, where to stay and what to do- including advice for the famous (and dangerous!) Road to Hana!
Maui is on most people's bucket lists and it's easy to see why. This tropical island lures visitors with its perfect mix of adventure, natural beauty and understated luxury. Maui is Hawaii's second largest island and it's truly paradise. Known as The Valley Isle, Maui has a very rugged and beautiful tropical landscape. Here you'll find waterfalls, lush jungles and striking vistas. While Maui has gorgeous beaches there is so much more on the island. Adventure seekers, beach bums and luxury aficionados alike will love a vacation to Maui!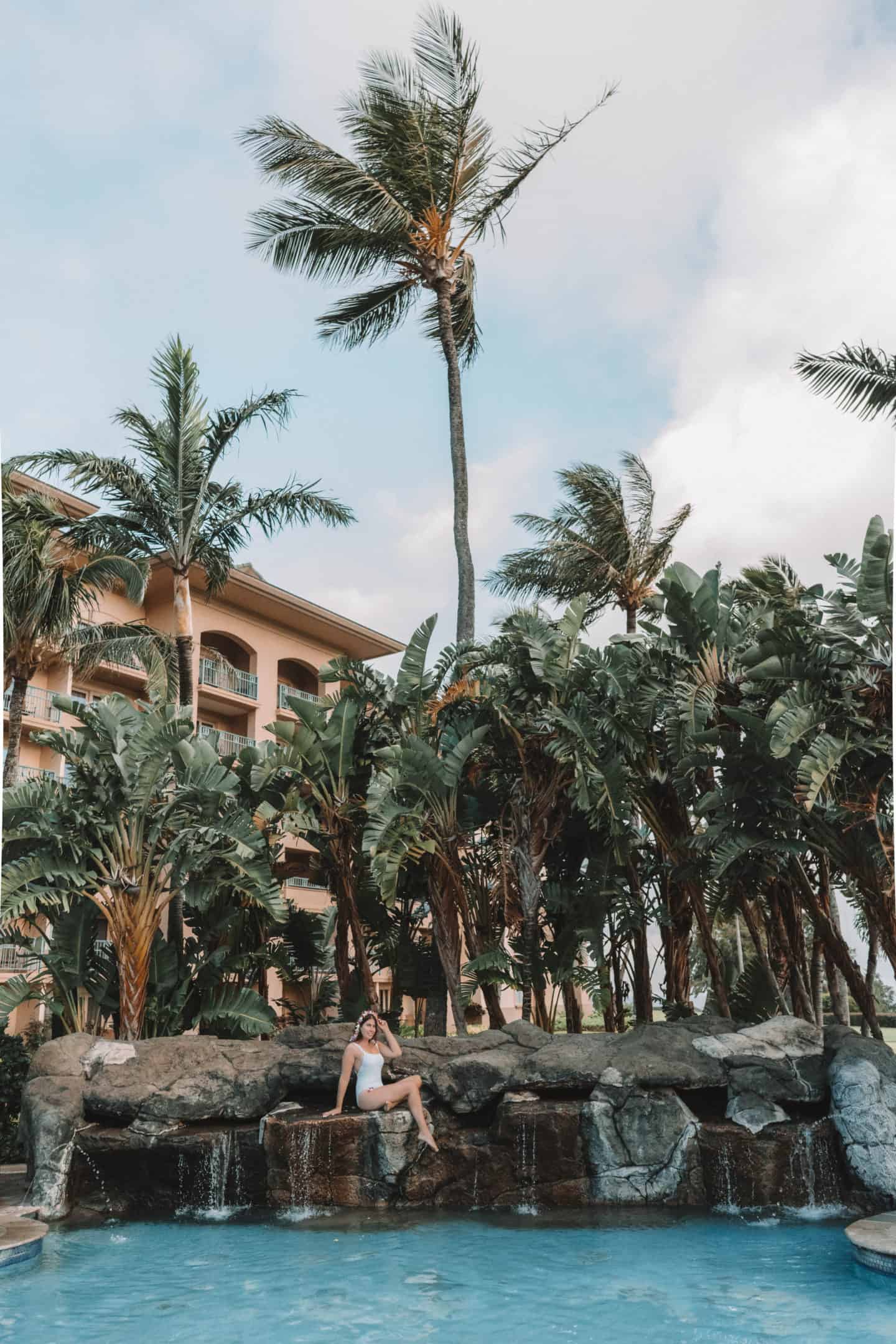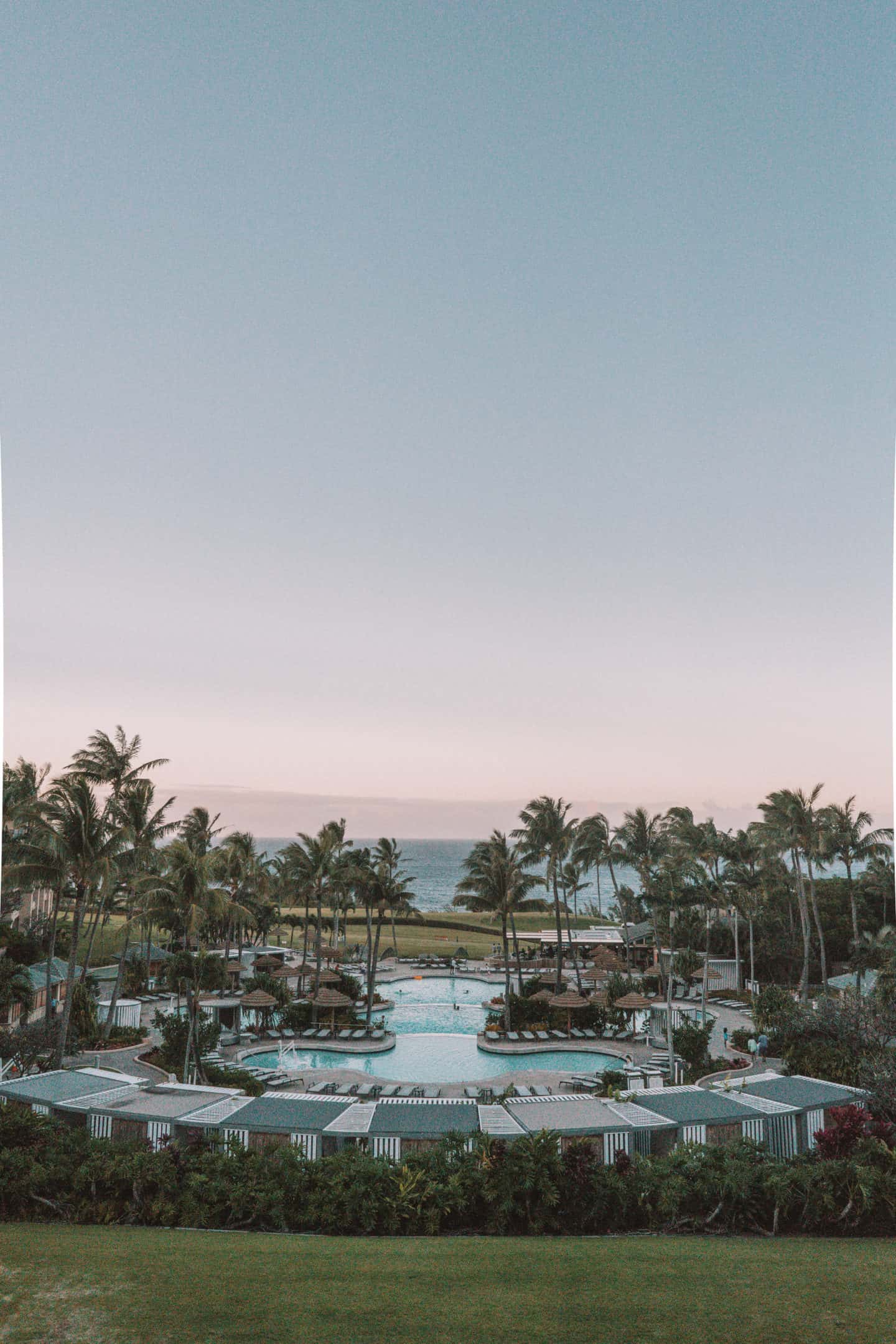 The best times to visit Maui
Maui has great weather throughout the year. The island's dry season is April – October and wet season is November – March. Temperatures are in the 70s-80s most of the time. Maui is a notoriously expensive destination. Since the weather is great year round I suggest traveling during shoulder season when there are fewer crowds and better hotel prices. "Shoulder season" is a term that means in between peak and off-peak season. Maui has two shoulder seasons, in the spring April – May and in the fall September – November.
Getting around Maui- Do you need a car?
The great thing about a Maui vacation is that you can really customize it to suit your needs. You can have a great vacation chilling at your resort, or you could drive all over the island, exploring a different neighborhood each day. I like to have a car whenever I travel so I can come and go as I please, and I rented a car in Maui. I recommend you do the same and rent a car. Maui is pretty big and you would do yourself a disservice by not exploring the island. If you have your heart set on a relaxing trip at your resort, I do recommend getting a car rental for at least one day to do The Road to Hana (more on that later!). Many of the popular tourist experiences on the island (popular hikes, the aforementioned Road to Hana) do have shuttle busses and guided tours you can join, but I alway prefer renting a car and driving myself.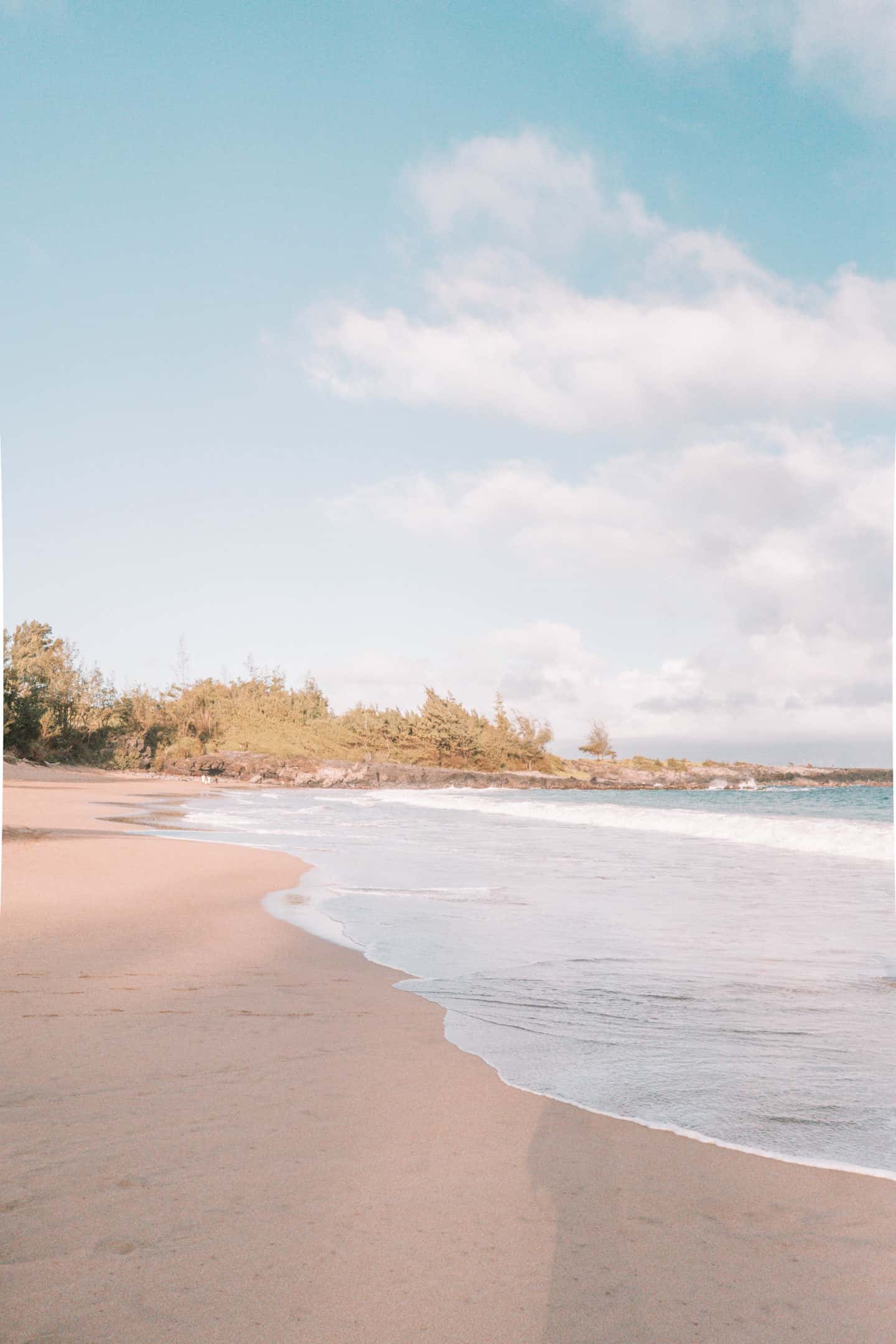 Maui hotel recommendation
Maui is full of beautiful resorts, so it can be hard to decide where to stay. I mentioned that the island is pretty large and here's a breakdown of Maui's regions.
Central Maui is where the main airport Kahului, is located. This is a pretty commercial area without much for tourists. East Maui is beautiful and remote. It's what most people imagine Maui looks like when they close their eyes- jungles, waterfalls and beautiful vistas. The quiet town of Hana is located here. South Maui is home to the beautiful resort community of Wailua. The area is filled with beautiful beaches and many of Maui's top resorts. West Maui is a bit remote and far from the other areas of the island, but there's a lot going on in its own community. The west is home to beautiful beaches and the neighborhoods of Laihana and Kapalua, which is where I stayed.
I absolutely loved staying on Maui's west side at The Ritz-Carlton Kapalua. The Ritz-Carlton is a sprawling luxury resort in the Kapalua community. I highly recommend this hotel for its A+ customer service, very comfortable accommodations and gorgeous grounds complete with an adults only pool. Click here to read my full review of The Ritz-Carlton Kapalua.
If you're looking for a resort that's a bit smaller and more geared towards couples, I recommend the Montage Kapalua Bay. This is a gorgeous resort that has a quieter, more intimate feel than The Ritz-Carlton.
The best things to do on Maui
Maui is full of activities and adventures! Of course the beautiful beaches are a huge draw, but there are also amazing hikes, epic drives and national parks to explore.
As far as beaches go here are some of the best on Maui:
Hamoa Beach on Maui's east side isn't large (about 1,000 feet long) but it's one of the most scenic. The waves can be very rough here.
Ka'anapali Beach is one of the most popular beaches on Maui. There are many resorts on this beach but it's very big- almost three miles long.
Kapalua Beach this is one of the best beaches on Maui for snorkeling.
Maui has many areas to hike and even has a national park. Haleakala National Park is a popular hiking spots and is home to a dormant volcano. The park is the highest point in Maui with an elevation of over 10,000 feet and offers beautiful views of Maui. Visiting this park is on most visitor's to-do list, and witnessing sunrise from the volcano is a very popular activity. A reservation is needed, so you must plan ahead.
Another popular destination on Maui is the Seven Scared Pools at Ohe'o. This spot can be found at the end (or beginning based on where you start) of The Road to Hana on the east side of Maui. This collection of hiking trails, pools and waterfalls is part of the Haleakala National Park and you are required to pay a fee to enter. This fee will also get you to the summit or Haleakala so save your receipt! You can also visit the pools without going up to the summit. This area can get very crowded so I recommend going early. Also keep in mind that swimming is often off-limits due to floods.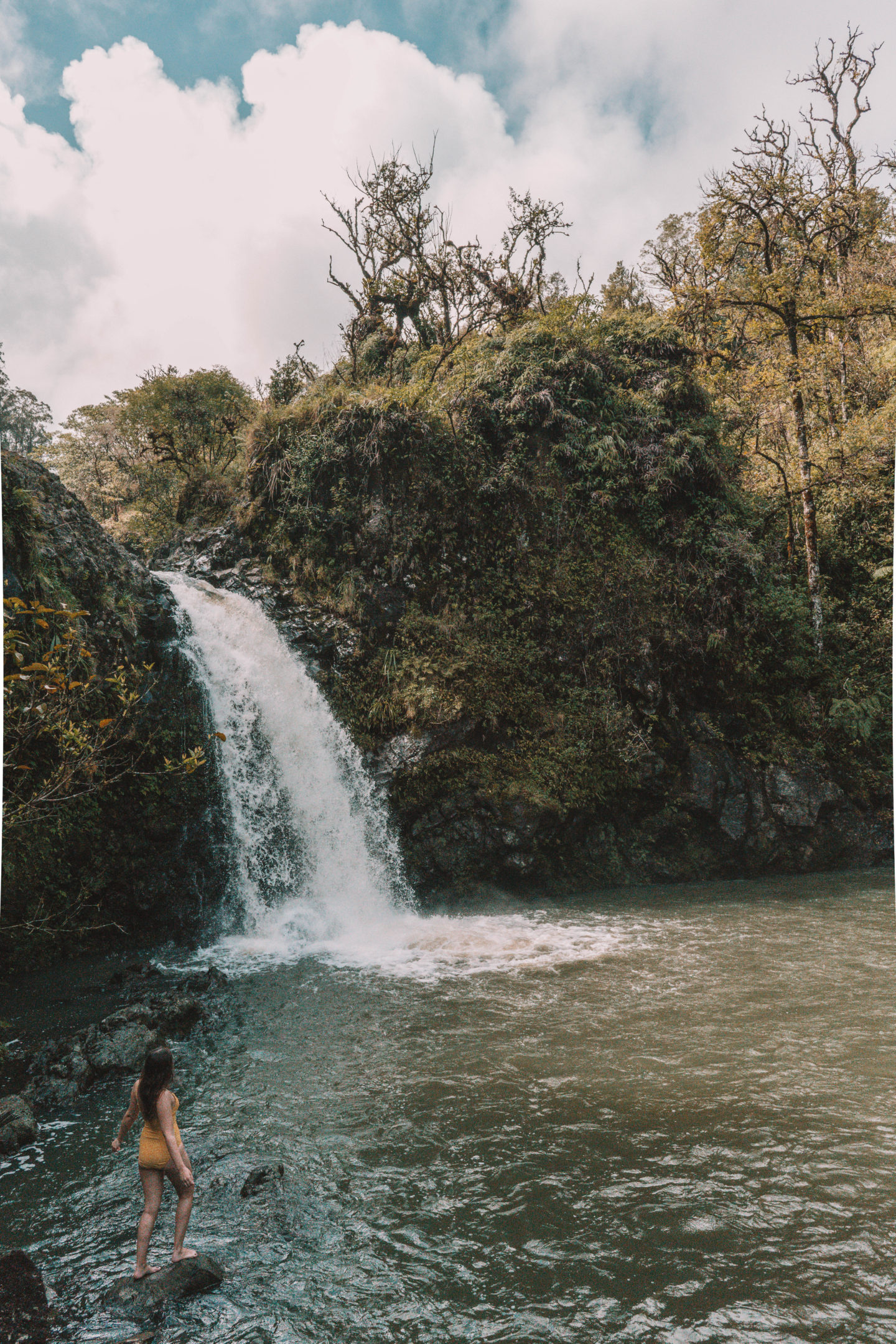 Breaking down The Road to Hana
Hands down the number one activity I recommend doing on Maui is driving The Road to Hana. This is one of the most famous, and dangerous, drives in the world. The Road to Hana takes drivers on a narrow and winding road through the jungles of Maui's northeast coast. The road is 52 miles long but will take you all day to complete, especially if you stop along the way (which you should!). Along this road you'll find copious waterfalls, beautiful swimming spots, stunning vistas and 59 bridges. And 46 of these bridges are one-lane only!
There are many guided tours and group trips to do The Road to Hana but I recommend you do it yourself. Yes it's a bit nerve wracking to drive the twisting roads, but it's worth it to stop where you want and stay for as long as you want along the way.
What you need to drive The Road to Hana
Car- Rent a jeep to do this drive. Some rental car companies don't allow you to do The Road to Hana, and others allow the drive but don't allow you to do the remote back side (more on this later). This is due to the high potential for car damage and accidents. Make sure you understand your rental agreement before you set out on the drive.
A guide app- There are many phone apps that guide you through a The Road to Hana self drive. These apps are great because they give history and information about the stops along the road and offer recommendations on the best places to spend your time. Don't do the drive without one! I used the Shaka Guide which I loved and highly recommend. The Shaka Guide has three different Road to Hana route guides- classic (the most popular and most familiar route), the loop (this consists of the classic route and then loops around the remote back end of Hana) and the reverse (the most adventurous option that starts at the back end and then goes through the classic route backwards). I did the classic route and then decided to continue on, rather than turning around, which brought us down the back side and made a full loop.
A phone charger- This is a long activity and you'll likely be gone for the whole day. Bring a charger to keep your phone working.
Water and food- This is a pretty remote drive and it's important to bring snack and lots of water. You will hit small food stands along the way (don't miss a fresh baked loaf of banana bread!) and the town of Hana has lots of food options, but for most of the drive you'll be in nature.
Swimsuit, hiking clothes, old sneakers- If you get out and explore stops along the road (which you should) you'll likely need a change of clothes. This is a jungle and you'll be met with unexpected rain and very muddy trails.
Important things to know about The Road to Hana
Plan for a full day experience. The Road to Hana is a long drive and you'll want to stop along the way. Plan a full day for this activity. Leave your hotel early and expect to get back late at night. You don't want to rush this once-in-a-lifetime experience. Make sure you rent your car for an appropriate amount of time.
Start early. This is such a popular drive and the earlier you leave the better. This also makes it more likely you'll have some of the popular spots to yourself.
Cell service is spotty. You may lose service along the way so make sure you download your driving guide and any maps you want to use before you head out.
Crowds move fast. If you find a spot you'd like to explore and it's very busy, don't worry. Crowds tend to move on quickly.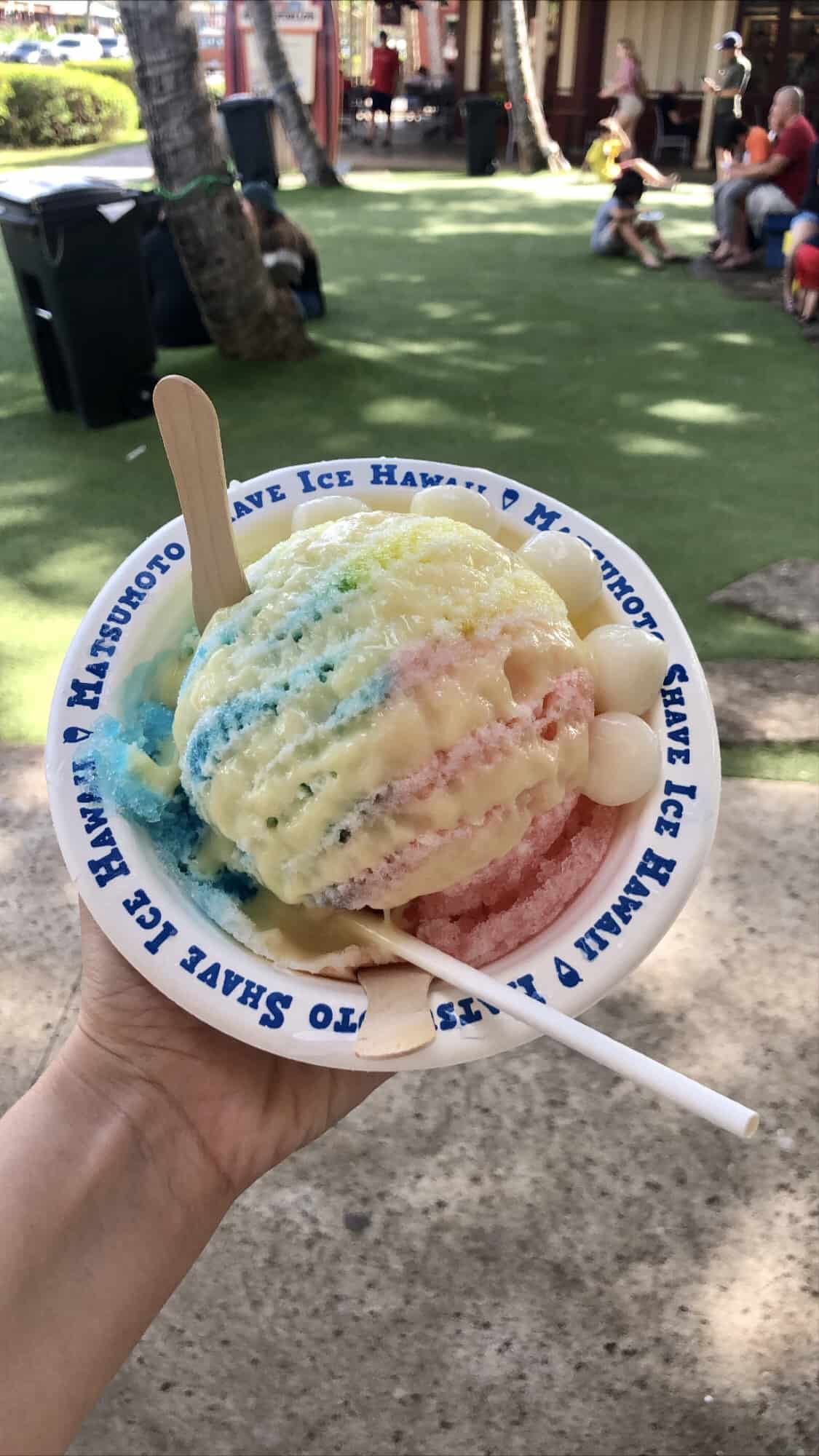 Where to eat on Maui
The food on Maui is amazing! It's incredibly fresh and focuses on seafood and local produce. Dining out here can be pretty expensive, but there are some inexpensive spots loved by locals.
Like Poke– This food truck is one of my favorite places to eat on Maui! It's located near the airport and makes for a great first meal. Their poke is some of the best I had on the island.
Monkeypod– This is the casual outpost to fine dining sister restaurant Merrimen's Maui. Monkeypod is a great family-friendly restaurant known for its craft beer list and handcrafted pizzas. I loved their Mai Tai!
Hana food trucks- There are tons of great food trucks and food stands in Hana. They're pretty easy to catch as you drive through the area and the few that I tried were great. The Huli Huli Chicken stand is a big standout!
Fish Market Maui– This is a seafood market that also has a robust dine-in and take out operation. The poke here was great and pretty inexpensive!
The Hideaway– This restaurant is located inside The Montage Kapalua hotel. It's the resort's casual dinner venue and the food was very decadent! It's known for local and island inspired food and cocktails.
Ululani's Shave Ice– Shave ice is a popular dessert in Hawaii and Ululani's is the best spot to enjoy it on Maui.
So there you have it, the ultimate travel guide to Maui! I hope this post helped to spark your travel plans for Maui. It's a gorgeous island with so much to offer!
Source: mydarlingpassport.com