Times Square. Niagara Falls. The Alamo. Hollywood Boulevard. Bourbon Street…We've all been there. And while there's certainly no shame in going to these places, we understand that you're flying thousands of miles to experience Maui the way you've always dreamed of, which probably doesn't include spending your afternoon in a conference room or buying $30 macadamia nuts. Read below to see the top 10 Tourist Traps on Maui to skip and the most valuable activities we recommend to do instead.
1.  HAWAIIAN LUAUS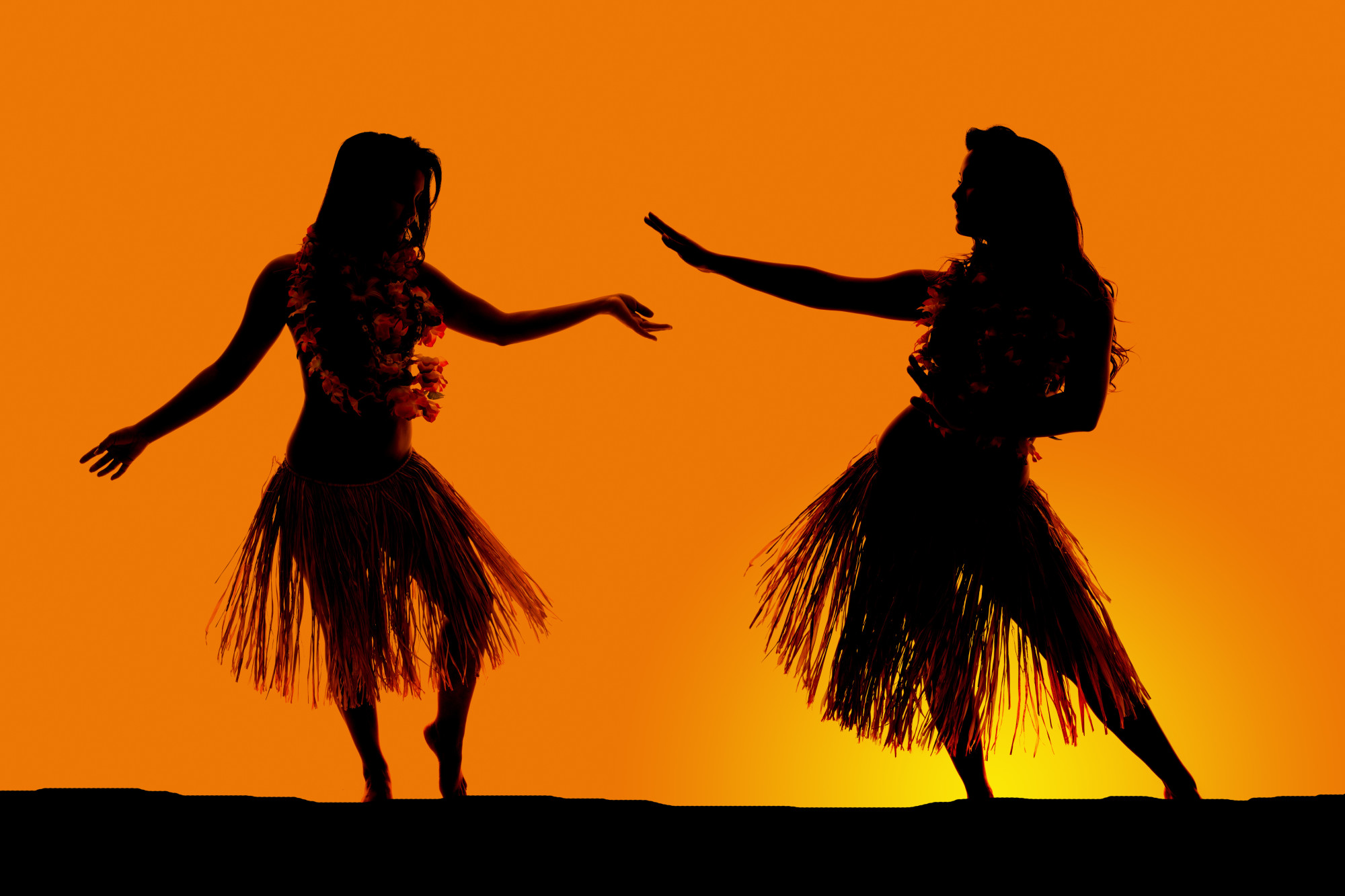 Luaus are great, don't get us wrong. Who doesn't love unlimited mai tais, an ocean breeze and beautiful dancers in front of a Maui sunset?!
What to avoid: There are a few Hawaiian luaus that exist solely because they can, ignoring all aspects of originality and truly authentic Hawaiian practices and their luau food leaves a lot to be desired, and often are Tourist Traps on Maui. Skip the cheesy resort luaus.
The book instead: We recommend the traditional seating at Old Lahaina Luau, where you and your family or friends will enjoy front row floor seating (with cushions and a low dining table), authentic Hawaiian music, traditional hula dance and a dinner spread worth remembering.
2. CHAIN RESTAURANTS
While there are plenty of great, inexpensive dining options on Maui, many people choose to dine only at their hotel or the newest overhyped restaurants, easily spending two to three times what could have spent on a meal prepared with love and locally sourced ingredients elsewhere.
What to avoid: Don't get trapped at your hotel by the multiple onsite restaurants, make sure to venture outside of the property. Although some worth the money, they are not necessarily the best restaurants on Maui. Regardless, they all remain busy due to their location and convenience. Don't be fooled by the crowd, go where the locals eat in Maui. Skip the cheesy over-priced spots, for example (restaurant chains you can eat at on the mainland).
Try instead: Grab a poke bowl or tacos to-go and have a picnic with the same view for less than half the price. For more budget-friendly dining options that still offer wonderful flavor and value, head to Nalu's South Shore Grill, Cow Pig Bun, Kihei Caffe, Fork and Salad and 808 Deli in Kihei, Cafe des Amis in Paia, Star Noodle, Aloha Mixed Plate and Breakwall Shave Ice in Lahaina or Leoda's Pie Shop in Olowalu. If you're looking to splurge on an expensive but delicious meal out, head to Mama's Fish House on Maui's North Shore.
3. RENTING A KAYAK
Using a kayak is a great idea in the right areas when conditions are optimal, but renting a kayak and going on your own is dangerous and not the best way to experience the wonders of our ocean. Guides will take you to different areas depending on the changing weather conditions. They know where the reef is prime for snorkeling and where the most marine life exists.
What to avoid: Skip renting your own. Many people rent a kayak because it's cheaper, but we hear them complain that they didn't see anything or the weather was rough.
Book instead: Try a private guided kayak tour with Hawaiian Paddle Sports, which includes a full snorkeling session and Hawaiian cultural facts, or a group tour with Maui Kayak Adventures, where our knowledgeable guides will take you to the most scenic areas and best reefs, including West Maui's Olowalu Turtle Garden, South Maui's Makena Turtle Town, Honolua Marine Preserve and Molokini Crater, for those of you looking for a challenge. On all kayak tours, our guides will explain in detail what you can expect to see in the water and provide complimentary photos of you and your family during your adventure.
4.  MAUI SOUVENIR SHOPS
It's not a crime to wear an Aloha shirt in Hawaii. In fact, the brighter the better. It should be a crime, however, for souvenir shops to lure you in with a free necklace only to offer you the most generic, overpriced Hawaiian souvenirs possible.
What to avoid: Skip over-priced trinket shops with stuff made in Malaysia, along with purchasing matching aloha gear for every member of your family.
Check out instead: Our recommendations for the best places to buy souvenirs in Maui. We recommend Maui Ocean Treasures, located at the Maui Ocean Center Aquarium, Kuau Store in Paia Town, Maui Swap Meet in Kahului. You could also choose from the omnipresent ABC stores sprinkled throughout the island.
5. TIMESHARE PRESENTATIONS
While it's hard to pass up a $19 luau and a $29 parasailing tour, it's probably not worth sitting through the hard-sell timeshare presentation, especially for people who feel guilty saying "no thanks". Chances are you aren't in Maui all that often, so instead of spending your beautiful day in paradise inside a presentation room with complimentary mini muffins, skip the timeshare presentation and spend your vacation how you really want to spend it.
What to avoid: All of it.
What to do instead: Walk outside and breathe in the beautifully salty and floral air.
6. MAUI SURF SCHOOLS
So you've decided to try surfing in Maui. Awesome! You show up for your morning surf lesson and find 15 other people and 2 instructors. Not so awesome. The problem with most of the big surf school companies is that you spend the majority of your lesson waiting in line to paddle out to the instructor, giving you only a few hurried chances to catch and surf a wave successfully.
What to avoid: Wasting money on 10 minutes worth of personal instruction and sharing the surf with 100 of your new best friends you just met.
The book instead: Consider a private surfing lesson with Maui Surf Lessons, where you're guaranteed to surf a wave and receive personalized suggestions based on your performance. They also send you complimentary photos of your Maui Surf Lesson!
7. RESORT BEACHES
While Kaanapali Beach and Wailea Beach are beautiful and convenient if you're staying at one of the resorts fronting them, they are also often extremely crowded.
What to avoid: Maui has so many beautiful beaches to explore with a variety of terrain and colors. It would be a shame to stay at the same beach during your entire stay.
What to do instead: Spend a day enjoying the convenience and proximity of these beaches before branching out to more secluded spots like East Maui's Hamoa Beach, Makena "Big" Beach (still crowded, but more room to spread out), and West Maui's Ironwoods. Many snorkel stores also rent beach chairs, umbrellas, and coolers for very little money to make your adventure a bit more comfortable.
8. ART GALLERIES
Chances are you didn't come all the way to Maui to buy a 16'x20′ print of a generic Hawaiian beach that you could have ordered online.
What to avoid: While there are many wonderful options for art galleries, beware of the ones passing off mass produced Hawaiian prints and photography as art.
Wat to do instead: Visit one of the many interesting art galleries that are committed to showcasing local artists and their unique work, including Kai Pua Artist Studio & Gallery in Lahaina, Cesere Brothers in Paia, Maui Hands and the Sherri Reeve Gallery and Gifts in Upcountry Makawao Town, Kaukini Gallery in Kahakuloa and Hana Coast Gallery in Hana.
9. DISCOUNT BOAT TOURS
There's nothing wrong with a discount, especially in Hawaii. However, remember the old saying – if it's too good to be true, it probably is.
What to avoid: Some of the large boat tours offer hugely discounted package deals with a "more the merrier" mindset, leaving you struggling for a view (and a breath of fresh air) on a max capacity boat with poor service and a poor experience. If you're paying less than $30 for a boat tour, be wary.
The book instead: Instead of being disappointed on five different discount boat tours on your next trip to Maui, spend the same amount of money and enjoy an excellent experience on one or two of them. During whale season especially, the last thing you want is to get packed like a sardine onto a boat with 100+ of your new best friends that fight you for viewing space of humpback whales. We suggest choosing one that limits capacity far below what the coast guard has licensed to take such as Trilogy Excursions or Leilani. As far as larger boat tours, some outfits such as Pride of Maui offer excellent service and tour options.
10.  MAUI GUIDEBOOKS
Guidebooks are great for all kinds of reasons… they give you the short-and-sweet of the best things to do and see in tropical paradise.
What to avoid: The problem is that some guidebooks have also been known to give incorrect (and sometimes even dangerous) information to visitors, causing heightened tension between local residents and businesses. For example, the Blue Pool, a gorgeous waterfall in a remote area of Hana, used to be listed as a must-see in a popular Maui guidebook. The Blue Pool, however, can only be accessed by crossing private property, causing potentially dangerous situations among visitors simply following instructions in the guidebook.
What to do instead: If you're concerned about specific tips or locations mentioned in your guidebook, make sure to stop and ask before continuing. Check out Kyle Ellison's Moon Maui Guidebook for the best results.
We hope you enjoyed our tips on what to avoid in Maui! We believe everyone deserves to make the most of their vacation and look forward to seeing you out on the water with us on your next trip to paradise!
By: mauikayakadventures.com