The very first settlers in Hawaii brought ancient Polynesian traditions and lifestyles to the islands from their homelands. This fusion of cultures during the transpacific migrations led to the birth of Hawaii's own distinct culture, which can still be experienced on the island today.
No trip to the islands would be complete without experiencing the wonderful Polynesian history and culture that gives Hawaii its unique way of life. Across the islands, there are many ways to connect with the local history and culture, from attending a luau festival to exploring one of the national historical sites. We've rounded up some of the best in this guide, so you can discover Hawaii's wonderful heritage for yourself.
Polynesian Cultural Center
If you want to discover the day-to-day activities that made up the lives of Polynesian islanders, there is no better place to do it than the Polynesian Cultural Center. You can visit authentic villages, enjoy a traditional luau feast, watch stunning evening shows, and much more to fully immerse yourself in island culture. The center allows you to experience the lives of six different Polynesian cultures from areas including Samoa, Aotearoa, Tonga, Fiji, Tahiti and Hawaii. You can learn how to start a fire by rubbing sticks together, how to throw a spear, and how to make delicious food using traditional cooking methods. There are plenty of activities from each of the Polynesian cultures for the whole family to enjoy.
Puako Petroglyph Fields
Petroglyphs give a unique insight into Hawaii's history, with some dating back to before there was any western influence on the islands. The pictures are carved into the volcanic rock of the lava fields, and the Puako petroglyph field has around 3,000 different designs. Pictures of paddlers, sails, marchers, dancers, families, animals and deity symbols have all been identified at Puako, with a large concentration of about 1,200 petroglyphs being easily accessible to visitors. Petroglyphs are often clustered near land boundaries or along footpaths in this way, although the reasons for their creation remains a mystery.
The Merrie Monarch Festival
The Merrie Monarch Festival is the best place to discover the Hawaiian art of hula dancing, with enthusiasts flocking from far and wide to celebrate the traditional dance style. Founded in 1963, the festival honours Hawaii's King David Kalakaua, Hawaii's last reigning king, who restored hula dancing to the islands after Christian missionaries banned it in the mid-1800s. He was nicknamed 'The Merrie Monarch' and the wonderful hula festival named after him has made the dance a global phenomenon. The festival opens with a formal Hawaiian court procession, followed by an exhibition of dance troupes from countries with Polynesian heritage to entertain the court and spectators. Following this, three days of competition are split into the women's solo title, group hula Kahiko (traditional dance), and group hula 'auana (modern dance). If you want to discover and celebrate the wonderful art of hula, there really is no better place to do it.
Luau Festival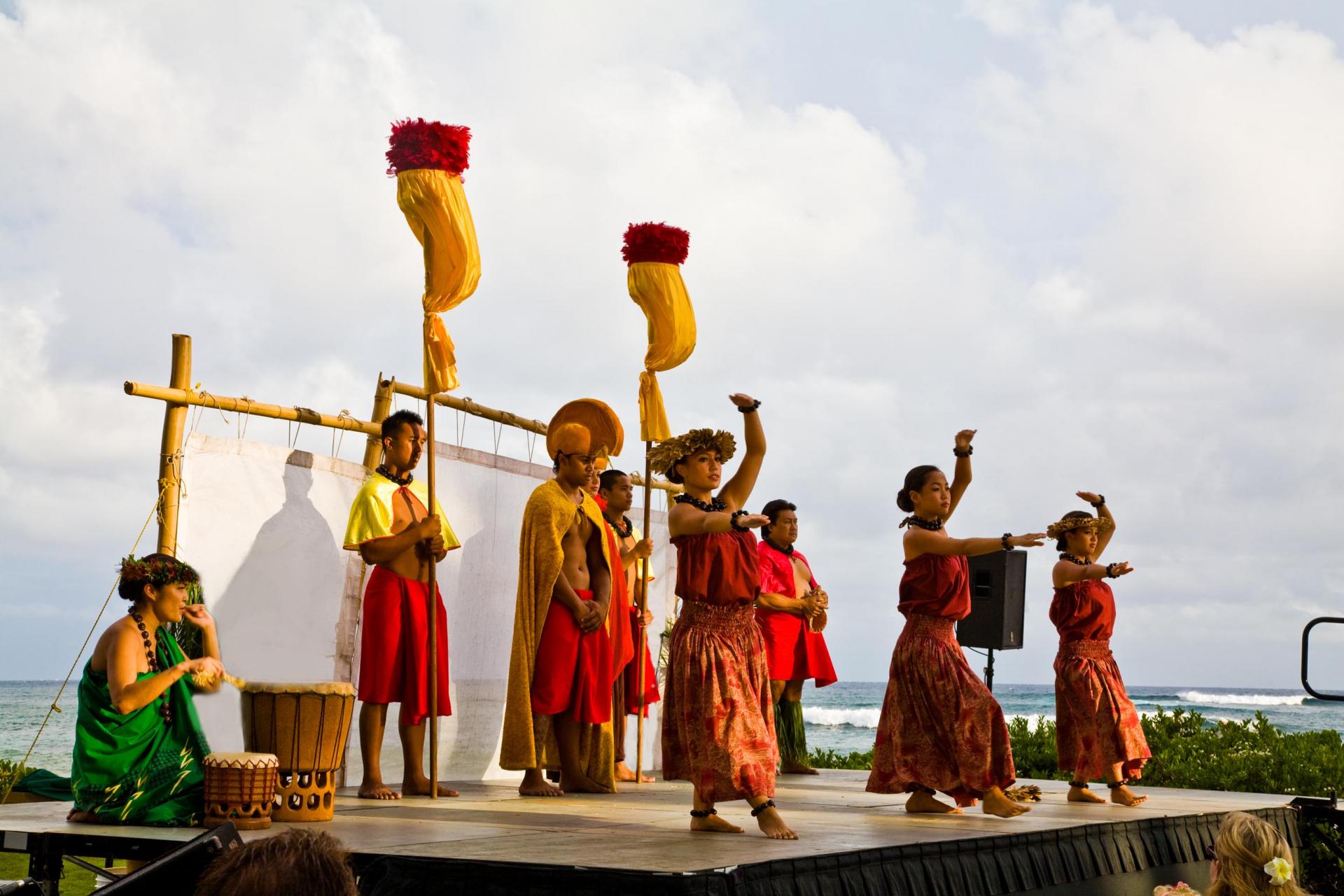 One of the best ways to explore Polynesian culture is to attend a Hawaiian Luau festival. A wonderful celebration of all things traditional, these feasts include authentically cooked Hawaiian food, stories, music and dancing from around the islands. Dine on kalua pig cooked for hours in an imu earth oven and try delicious haupia coconut pudding. Then, kick back and relax under a sky full of stars to listen to live music and watch skilled performances of hula that tell of the history of the Hawaiian Islands. You can find a variety of different luau throughout the islands, with each showcasing different aspects of Polynesian heritage, so check what is available near you.
Pu'uhonua o Honaunau National Historical Park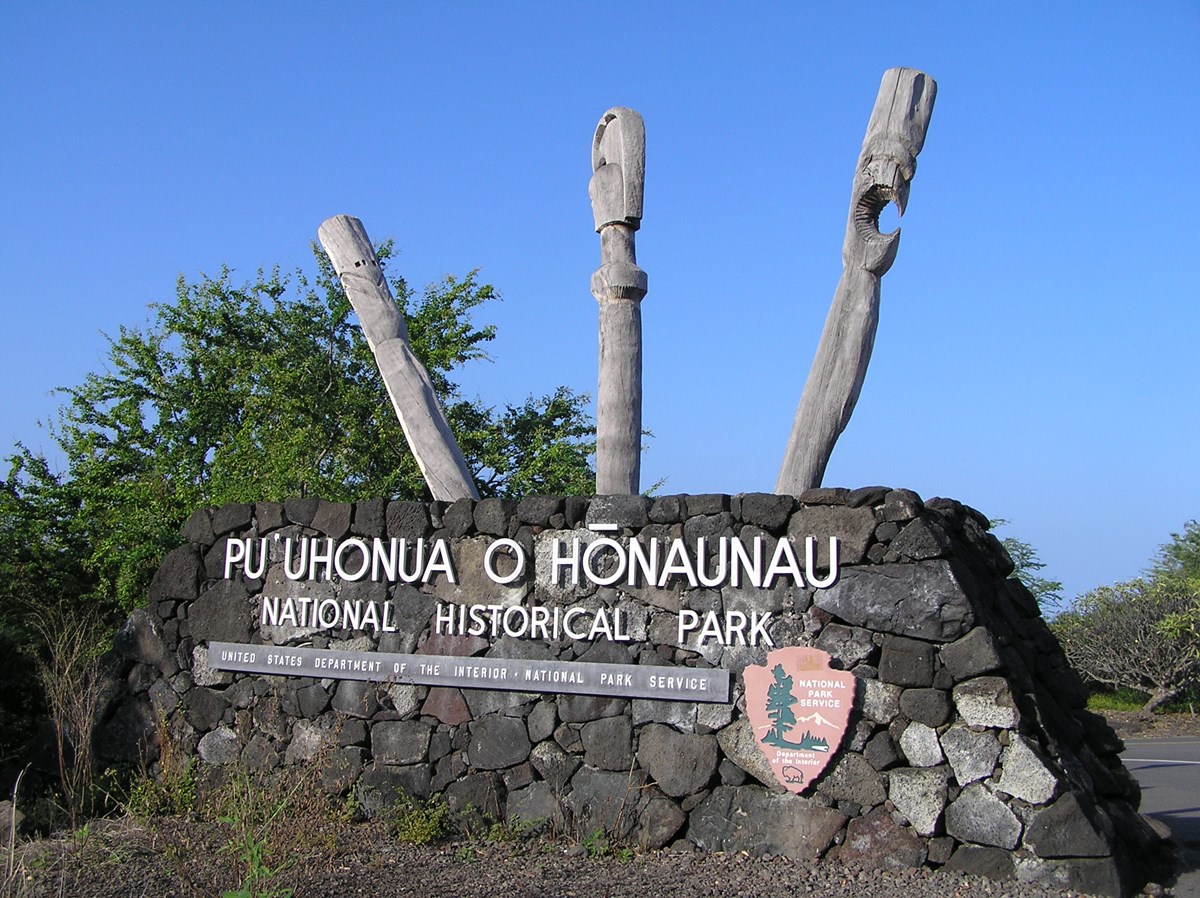 There are several national historical parks around Hawaii, and they're the perfect place to discover the history of Hawaii. Located on the Big Island, Pu'uhonua o Honaunau National Historical Park contains a reconstructed heiau, or temple, that shows visitors what these complexes would have looked like in ancient times. As well as serving as places of worship, the temple would have been used as a place of refuge for people who broke the Hawaiian code of conduct, called kapu.
Puukohola Heiau National Historical Site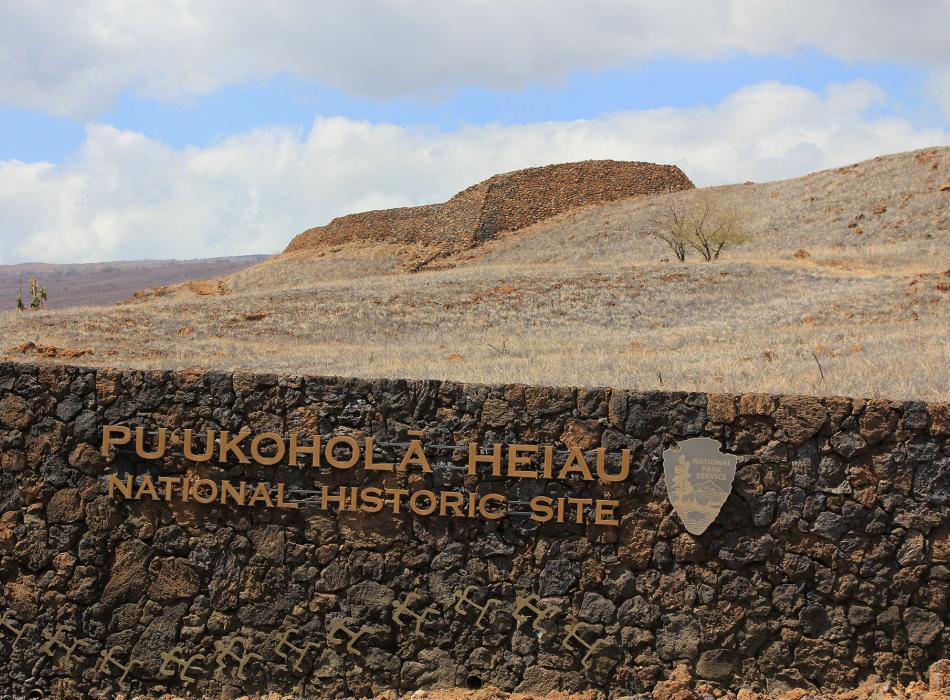 Puukohola Heiau National Historical Site is home to the restored heiau that Kamehameha the Great built to the war god Kukailimoku to help in his efforts to unite the Hawaiian Islands. The massive stone temple was built without mortar and historians believe that the lava rocks used to build it were passed hand-by-hand in a human chain to transport them the 25 miles from Pololu Valley. It is thought to be one of the last ancient structures built in Hawaii before the influx of Western influence.
Kaloko-Honokohau National Historical Park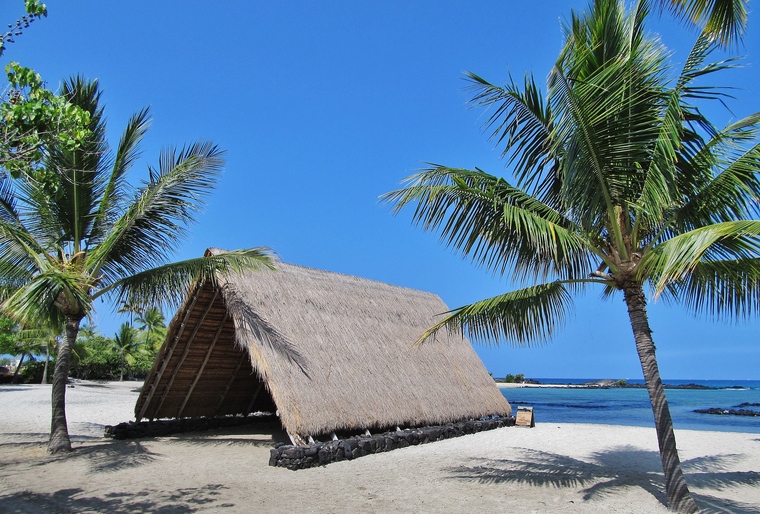 As well as a heiau, Kaloko-Honokohau National Historic Park has ruins of homes and other structures that can give us an insight into the lives of ancient Hawaiians. Swing by the Visitor Centre to find out a bit more about the park, then head out on the trails to see if you can spot the landmarks of ancient Hawaiian culture in the area. Look out for the petroglyph field, fishponds, a fish trap, a canoe hale, and the beautiful Queen's bath, which is fed by fresh water and surrounded by mysterious mounds.
By: cruise1st.co.uk