One of the best reasons for visiting Kauai is its well-deserved reputation for having everything you could want in a vacation destination. As great as this marvelous island is, however, there is a potential downside to offering so many wonderful things to enjoy. After all, you may not be able to see everything during your getaway. That's why we're happy to recommend Hanalei Bay to our guests and blog readers. You'll find all the things you love about Hawaii within this crescent-shaped, two-mile stretch of pristine sand nestled along the Pacific coast.
Why is Hanalei Bay So Spectacular?
Some people have a hard time deciding whether they would rather visit the mountains or the beach while they're on vacation. You'll never have that problem you spend time at Hanalei Bay. Even if you just go for a peek at the majestic mountains, the sun sets behind this majestic backdrop forming the perfect place to spend with your family or loved one.
The waters of the bay are famously tranquil during the summer months. This, along with the presence of trained lifeguards, makes the area a perfect place for young or novice swimmers, snorkelers, and paddleboarders to refine their skills.
On the other hand, winter is ideal for seasoned surfers looking for an exhilarating experience. It's also the perfect time to visit if you simply enjoy the feel of ocean spray on your face and the sound of waves crashing along the shore. And remember: winter in Hawaii is like springtime anywhere else.
Hanalei Pier
Hanalei Bay features Hanalei pier, a historically rich landmark that offers an ideal place from which to dive into the surrounding waters. Kids especially love the structure, as it gives them a perfect place to exercise in a healthy, safe environment.
The beach, along with the adjoining pier, is ideal for sunset watchers, photographers, or those who simply love to stroll along a sandy shoreline next to the ocean. It forms an eye-pleasing crescent shape that's almost perfectly level, making it a great choice for visitors with all types of physical fitness levels.
Hanalei Town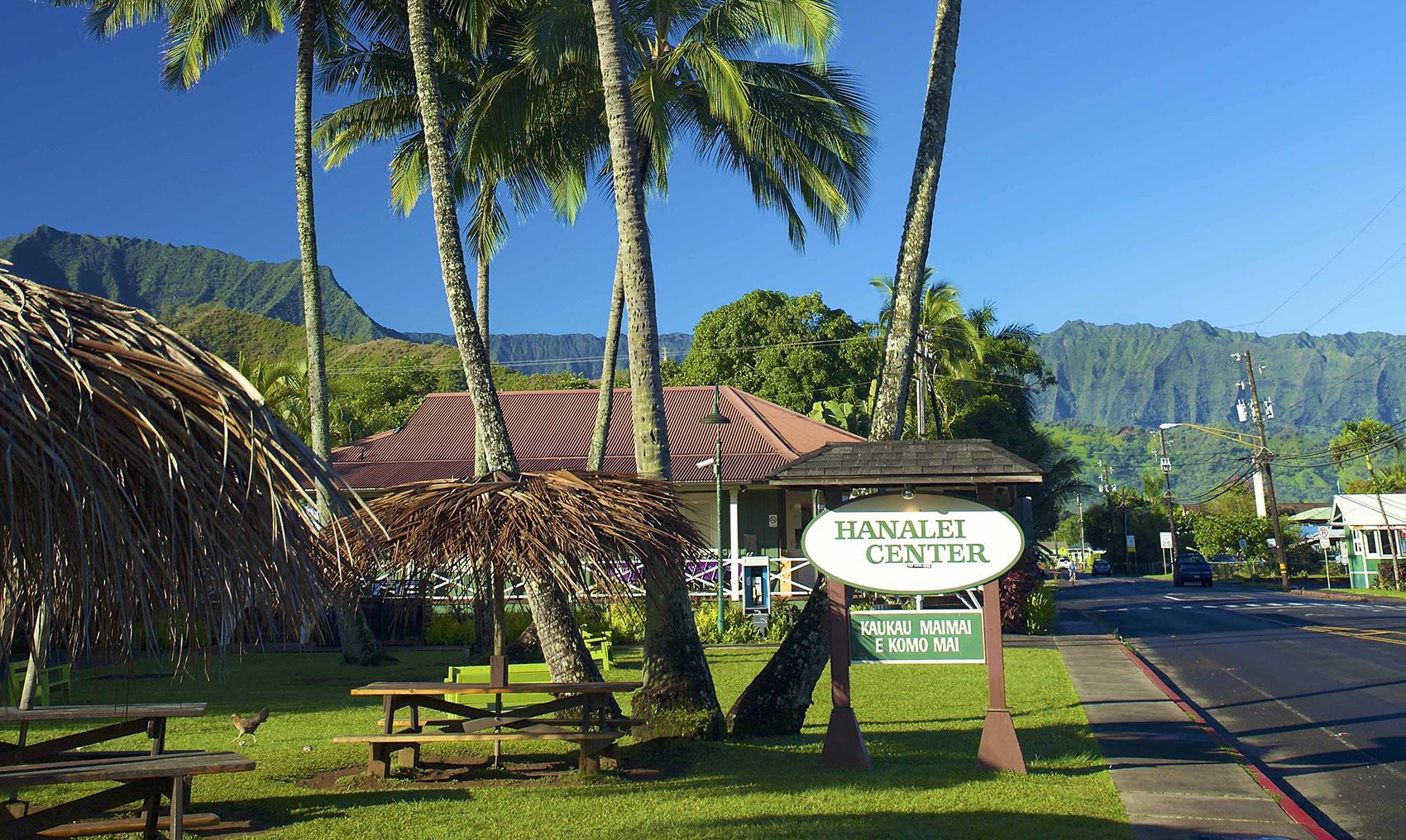 The charming native village of Hanalei town is another great reason to visit the bay. You'll find quaint shops selling one-of-a-kind items and pleasant restaurants serving delicious food in this cozy, welcoming community. Hanalei town's year-round population is under 500, making it a pleasant change of pace for those who want to get away from the crowds. Of course, all of Kauai is private and secluded when compared to other Hawaiian islands, which is one of its most endearing features.
We could talk all day about the glorious sunsets you can enjoy from Hanalei Bay. But did you know that this spot is also legendary for the unbelievably gorgeous rainbows that fill the sky after a gentle rainfall? It's true; anyone who has seen one of these natural wonders will tell you they're simply not to be missed.
Whether you're looking for Kauai beachfront rentals, Kauai condo rentals, or beachfront rentals Kauai, our luxury resort has everything you're looking for!
Plan Your Visit
After you've enjoyed all the pleasures of Hanalei Bay, what could be better than having the right vacation home to wrap you in comfort and luxury at the end of the day? Most people only get to Hawaii once or twice in their lifetime. So why gamble your hard-earned money on crowded hotels or amateur innkeepers when our professionally staffed properties offer so much value? Browse our site and make your reservations today from our premium selection. We'll see you in paradise.
By: kauaicalls.com