Often heralded as the 'capital of classical music,' Vienna is a honeypot for those who consider themselves connoisseurs in concertos and masters of Mozart. This city is a wonderful place for well-established enthusiasts who will delight in the copious concerts available, and those who are clueless about the genre who want to open their mind to opera and discover the joys of immersing yourself in a dramatic symphony.
Although many of the most reputable names that Vienna is often associated with did not originate from Vienna, such as Mozart and Beethoven, the city did home-grow many significant composers, including Johann Strauss I and Franz Schubert.
Vienna's love affair with art and music is a passionate and long enduring one. Classical music and Vienna are so synonymous today due to the role of the city being the hub throughout the 19th century. During this period a steady stream of composers, with many famous names included, flocked to the center of Europe to establish themselves in the Viennese musical scene. This period in musical history is often referred to as the 'Viennese Classical Period' due to the ubiquity of classical music that flourished in the city.
The Austrian Empire prided itself in its prestigious and prolific production of music, and concerts and dancing became an important pillar in Viennese life. Throughout the city, during the 19th century, the music industry experienced a boom, with crafters of instruments, opera houses and sheet music publishing houses blossoming.
Among the greats, Mozart was one of Vienna's most influential residents during the classical era. Born in Salzburg in 1756, the prodigy spent a large proportion of his life in Vienna and composed many of his most coveted works in the city. His first visit was in 1762 when he was invited to play a concert at Schonbrunn Palace, for the Habsburg family. During his time in the city, Mozart resided at numerous locations, a few of which can be visited by the public today. He died and was buried in the city's Cemetery of Karl Marx.
Aside from Mozart, the list of composers who contributed to Vienna gaining a strong reputation as a city of music is long and impressive; Strauss, Beethoven, Haydn and Berg all spent time in Austria's capital. Stadtpark, one of the city's municipal parks, contains statues and monuments dedicated to Schubert and Strauss, as well as other historical Viennese heroes.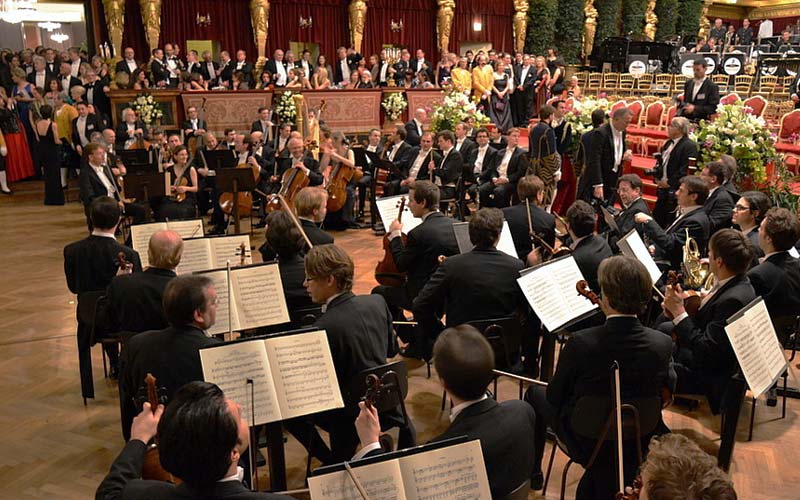 Today, the legacy is maintained by the splendid lot of concerts that are offered in Vienna's fine music venues, including the State Opera House, Volksoper, and the Wiener Konzerthaus. If you want to catch the best acts, consider getting tickets to the Summer Night Concert, taking place at annually at the end of May inside the grounds of Schonbrunn. It's a fantastic evening featuring leading music ensembles from around Austria performing famous pieces. With an average audience of almost 100,000 people, it is one of the most popular outdoor classical music events in Europe and promises an unforgettable evening.
By: https://theculturetrip.com/