Füssen is an enchanting little town is nestled amongst a cluster of majestic Bavarian mountains. There's a sparkling turquoise river that runs through its center with cobble-stoned alleyways and a rainbow mirage of pastel-toned shop fronts lining its banks. While the town is most famously known for the fairytale-like Neuschwanstein Castle, there are plenty of magical things to do in Füssen even without this grand fortification.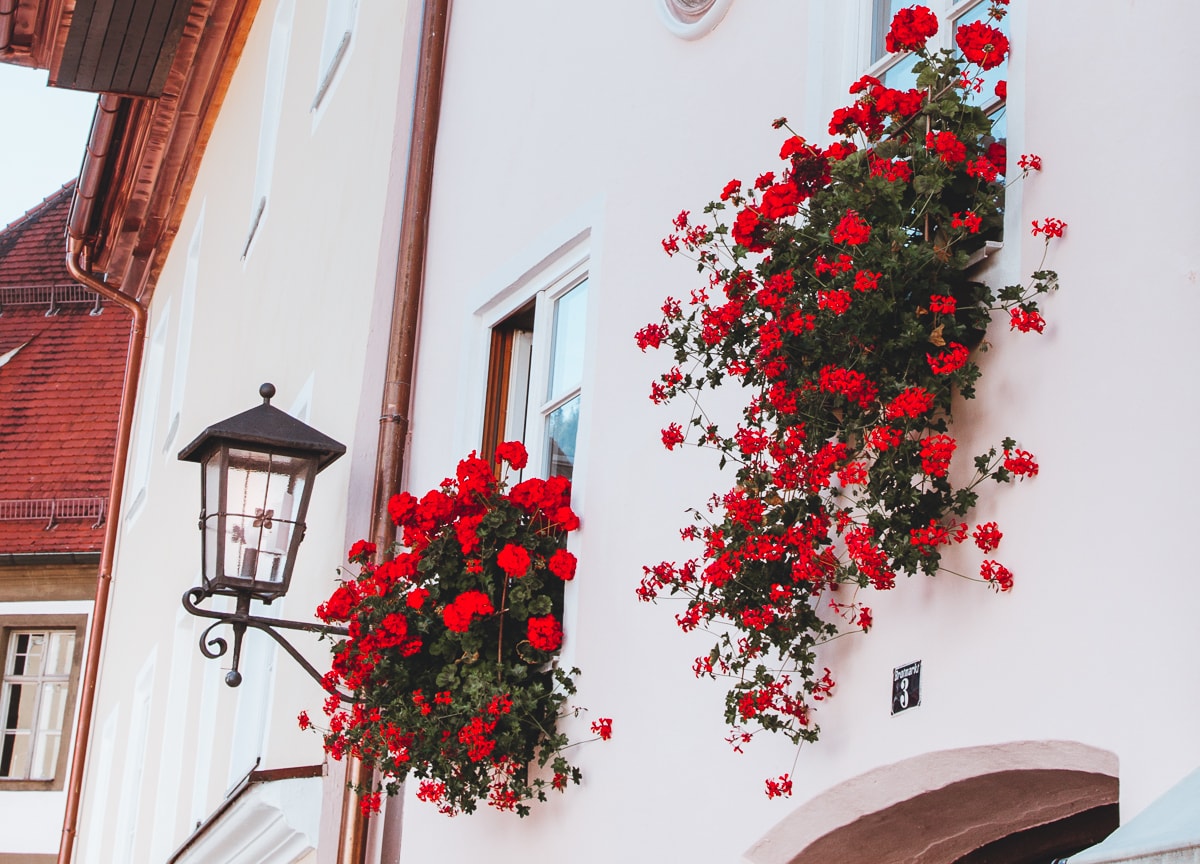 From the moment I stepped onto its cobblestoned streets, the town won my heart. In fact, after just two days of exploring, it became one of my most-loved towns in all of Europe.
Located a quick one-hour train ride from Munich, it makes the perfect getaway from the city. Step back in time and experience the fairytale magic this town emanates.
I've put together a list of all the things you can do during your stay here…
1. Visit the fairytale Neuschwanstein Castle
Nestled away in the rugged Bavarian mountains lies the magical Neuschwanstein Castle. It's considered one of the most-visited tourist attractions in all of Germany. Inspiring the castle from Disney's Sleeping Beauty, this 19th century fortification really is a fairytale dream come true, and is an absolute must-do if you're planning to visit Fussen. You can find my full guide to visiting Neuschwanstein Castle here.
2. Explore the quaint town centre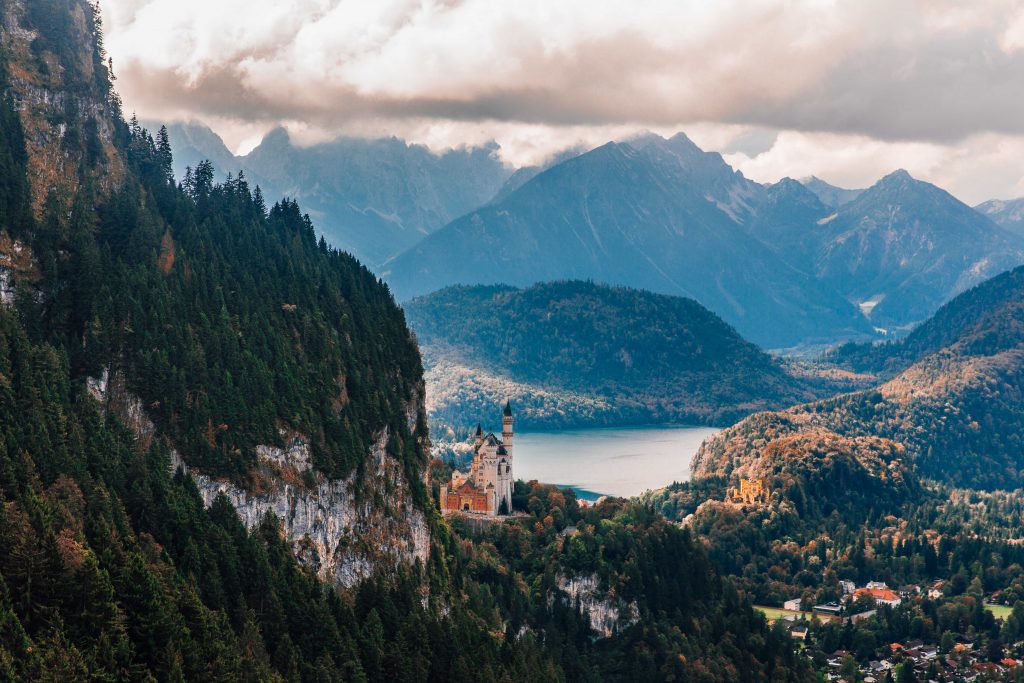 The quaint centre of this 700-year-old town is truly a delight to stroll through. Walking around, you'll stumble upon baroque churches, gothic houses, a medieval town wall, and even a town castle. The facades of the buildings along the streets are coloured in all sorts of wonderful pastel shades, making it a dream to photograph.
3. Take the cable car up to Tegelberg
The stunning view of Neuschwanstein from the cable car up to Tegelberg is seriously worth the trip alone. Once you reach the top, you are greeted with panoramic views over a stunning Bavarian landscape. In summer, this is a very popular spot for paragliding, hiking, and mountain climbing.
4. Go on a boat ride at Lake Forggense
Take a boat ride on one of Bavaria's largest lakes, Forggensee. You can enjoy a stunning panoramic view of Neuschwanstein and Hohenschwangau Castle, the quaint town of Füssen, and the surrounding Alpine peaks.
5. Sample some local Bavarian delicacies
Cheese is the star of the show in many of the local dishes in Fussen. Käsespätzle is one of the specialities that you have to try. Essentially, this dish is Germany's answer to mac and cheese. It is best consumed after a long day of breathing in the mountain air.
For a sweet treat, head to the Kurcafe to try the local speciality, the "Sissi-Torte." It was created back in the 19th century and is a chocoholic's dream.
6. Take a trip to Garmisch-Partenkirchen
Garmisch-Partenkirchen is a very popular ski resort which lies at the bottom of Zugspitze, Germany's highest peak. It takes about an hour by car or 2 hours by bus from Fussen. Definitely visit if you want to spend some more time exploring the Bavarian mountains. It actually consists of 2 towns, which united in 1935.
If I were to give you any advice, avoid the Garmisch side of town. This is considered the "modern" section, but to me, it felt like a derelict American town from the 50's. Partenkirchen, on the other hand, oozes with charm and beauty. Lined with wooden chalets and cobblestoned streets, it retains a traditional Bavarian feel.
7. Stay at the historical Hotel Hirsch
When visiting Füssen, I stayed at the adorable Hotel Hirsch. From the outside, it reminded me of a doll's house! The hotel was built in an Art Nouveau style and felt kitschy yet elegant. Each room was uniquely decorated in a theme reflecting the history or culture of Bavaria. My favorite part was the rooftop terrace which overlooked the mountains and the old town of Füssen. Relax here with a glass of wine to for the perfect end to your day.
By: polkadotpassport.com