Ancient castles and formidable structures are a testimony to the country's rich history, while quaint restaurants offer fine-dining, and nightclubs provide the opportunity to relax, unwind and mingle with the locals. Friendly old villages welcome visitors, where they share their ancient traditions and unique culture.
With ample countryside and beautiful terrain, outdoor activities are all over Germany, from skiing to hiking and everything in between. One of the best ways to experience it all is to get on your bike and cycle in Germany.
1. Zwinger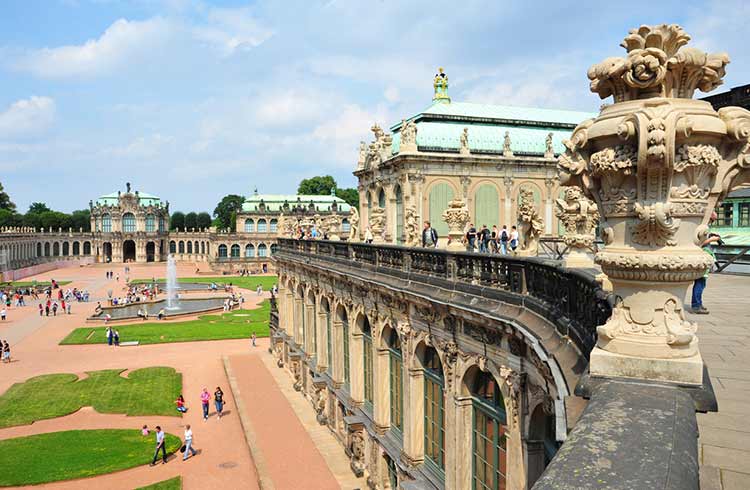 One of the country's most famous landmarks, this Dresden palace was commissioned by the great Augustus the Strong in the early 1700s. The huge structure features six pavilions, all connected by large galleries and a massive Crown Gate as its entrance, the palace's best known feature.
The exquisite statues on the gate were beautifully designed to represent the four seasons. Inside the palace are several museums featuring world famous works of art and ancient weaponry. It's an incredible monument to behold and provides an excellent example of the country's rich culture.
2. The Frauenkirche Church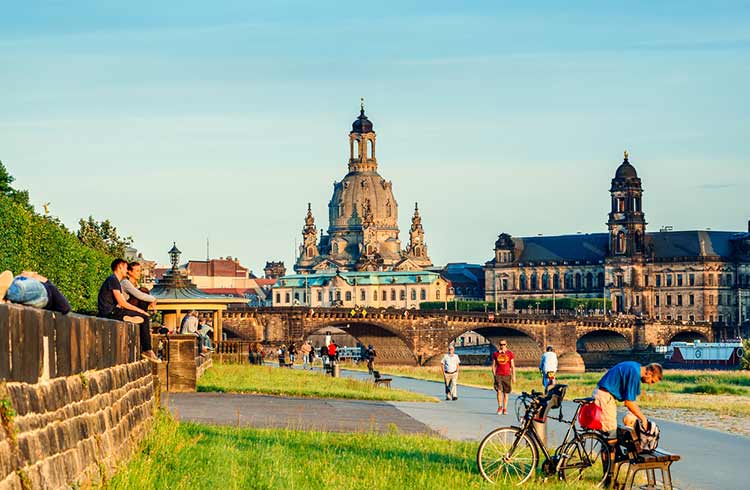 Also located in Dresden, this Lutheran church (sometimes referred to as "Church of Our Lady"), was originally constructed in 1726 but was sadly destroyed during WWII.
For 40 years the ruins remained untouched, until 1994, when plans were begun to reconstruct the old cathedral using its original building plans. Old was combined with new as original charred stones that were salvaged from the ruins were mixed with new, lighter ones to create a unique and historical recreation of the original church.
Construction finished in 2005, and now this incredible building is completely restored and open to be admired by visitors.
3. Saxon, Switzerland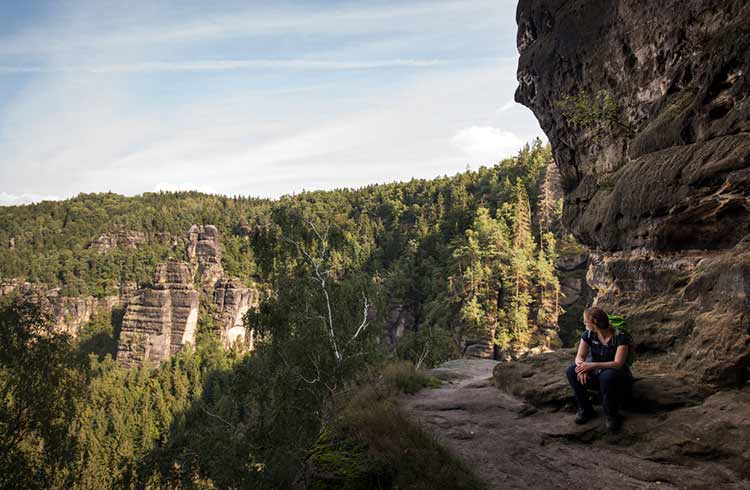 Outdoor enthusiasts delight in this mountainous region, which offers excellent climbing opportunities amidst the impressive 1,000m peaks. The region also offers a beautiful national park that is home to an absolutely breathtaking botanical garden, Pflanzengarten Bad Schandau.
The park also features several medieval castles and other ancient structures to visit, dating back as far as the Dark Ages. It's a unique opportunity to commune with nature and experience fascinating historical finds at the same time.
4. Dresden Elbe Valley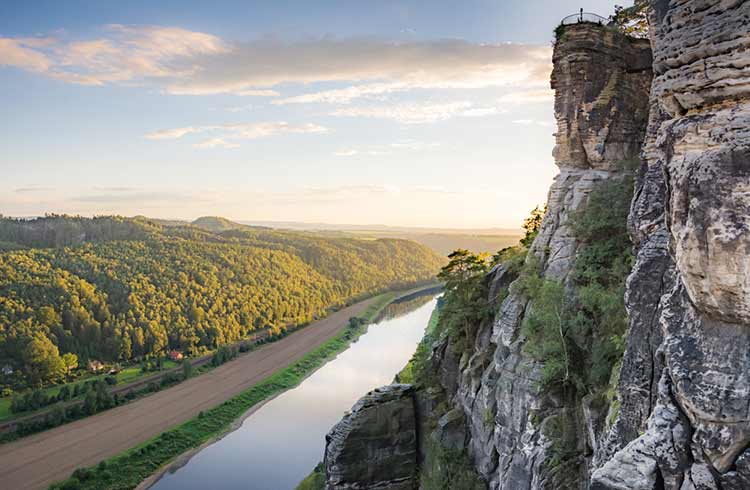 A former UNESCO World Heritage Site, this lovely valley extends over 20 kilometers and is ideally located along the River Elbe. This area features fabulous landscapes, quaint villages and interesting works of architecture.
The Pillnitz Castle and the nearby Blue Wonder Bridge, which stretches some 920ft in length over the Elbe River, exhibit some of the country's most impressive engineering and architectural feats. And the Katholische Hofkirche, a Roman Catholic Church, was once the place of worship for the former royal court.
There is enough sightseeing, culture and history in this valley to please anyone.
5. German Cuisine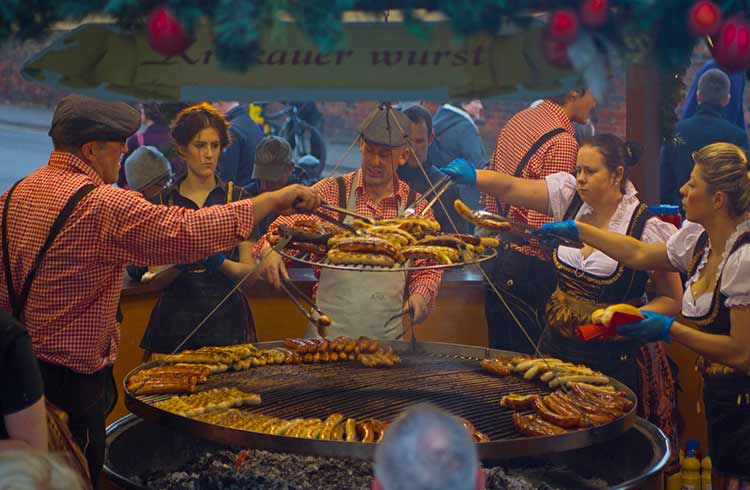 Aside from the countryside and historical finds, Germany is also home to some delicious cuisine and famous tipple. Different regions feature varied cuisine, ingredients, and dishes and offer a lovely contrast from one area to the next.
Bravaria's dishes are based around flour and Knödel, featuring unique plates like liver Knödel soup, Bierwurt sausage and Fleischplfanzerl – which are flat pan-fried dumplings made of minced meat. While the Lower Saxon area uses potatoes in many of their meals, as well as kale, asparagus and a variety of fish dishes.
Staple foods in Germany tend to be meat, fish and (of course) beer. One thing is for sure, you haven't experienced Germany until you've tasted its delectable food.
There's something for everyone – from mesmerizing landscapes to ancient artifacts and age-old traditions, and let's not forget the tasty local food. The terrain is practically begging to be ridden.
No doubt, cycling through Germany is one of the most unforgettable experiences you'll have in Europe. So, what are you waiting for? Grab your bike, bring your camera, and don't forget your appetite!
By: worldnomads.com